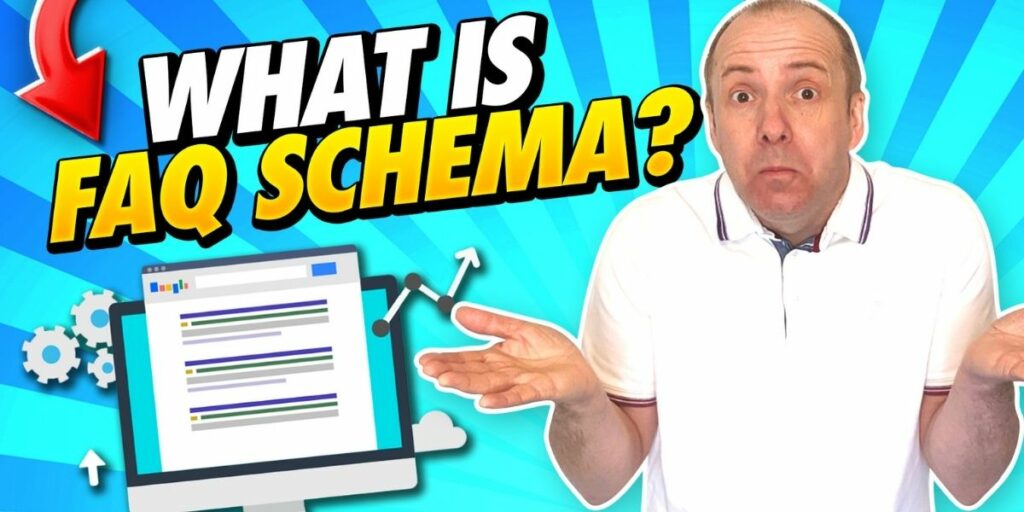 Using the FAQ Schema markup is revolutionizing my approach to optimizing my content!
I've recently been hard at work on a website that I am no longer adding new content to.
My efforts are now solely focused on making the existing content perform optimally so I can get the ROI I expect from even the most underperforming content.
I have tried a variety of methods, but one strategy in particular has really stuck out and that's using the FAQ Schema markup.
If you're anything like me, you may be wondering what FAQ Schema is.
And now that I have implemented it, I can't believe I was missing out on the substantial benefits of using this effective markup on my content for so long.
Now I don't want that to happen to you, so in this article I am sharing with you what I have learned about what the FAQ Schema is, how it works, the benefits and how you can successfully implement it on your site. 
As with most things that are SEO-related, 2021 has brought in certain changes to how the FAQ markup works.
Thankfully the tools I share should ensure that you can add the FAQ Schema markup to your content correctly and start reaping the ranking rewards of including an enhanced FAQ section in your articles, reviews, and posts.
Let's get into this!
Ok. Let's start with answering the question, "What is FAQ Schema Markup?"
The FAQ Schema markup is a type of structured data that is able to inform search engines that the content that has been highlighted or marked-up is a set of Frequently Asked Questions.
It does this in the form of snippets of code that is used to wrap an FAQ page or the section of a page that deals with FAQs.
The hardworking bots of Google, Bing, Yahoo, and other leading search engines are able to crawl FAQ Schema markup content and strip the questions and answers to create their own rich search results.
These take the form of a collapsible menu of questions that can be populated with your answers and links back to your site.
Users then click on the questions to reveal the answer that you have provided and ideally click through to your actual site.
The FAQ Schema and other forms of structured data have increased in prominence in the SERPS over the last ten years when this niche code vocabulary was laid down by Schema.org.
The image below shows how the snippet above looks in editing using Rank Math F.A.Q Schema blocks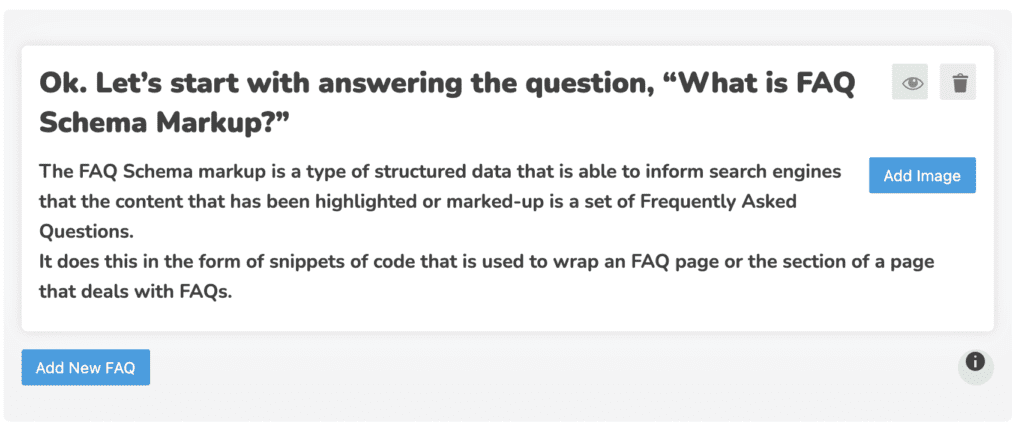 For years, Schema was the preserve of SEOs, while we would gawp at how rapidly and dramatically SERPs changed from the basic list to an interactive multimedia experience, with jazzy results mysteriously leapfrogging our organic content.
But thankfully, more and more of us are switching on to Schema and what these markups can do for our sites.
That's why I am glad to share with you this guide to what I think is one of the most actionable SEO tactics I have come across, to give amazing uplift to your content.
Getting to grips with how structured data works
By providing structured metadata within your content you are providing a framework that Google can use to enhance its understanding of your content.
It's a pretty powerful concept and I am only just switching on to what using structured data could do for my websites.
For Google, structured data makes all the difference to how its bots experience and understand your content.
Imagine if you could invite Google to take a sit down with you and go through your intentions and aspirations for the page you have just published.
Structured data works just like that as it marks up, or makes very obvious the types of page content you have produced by classifying the constituent components.
Better still, Google will actively use structured metadata to provide enhanced search results with those special features that you see in rich search results like images or carousels.
Better still, Google will actively use structured metadata to provide enhanced search results with those special features that you see in rich search results like images or carousels.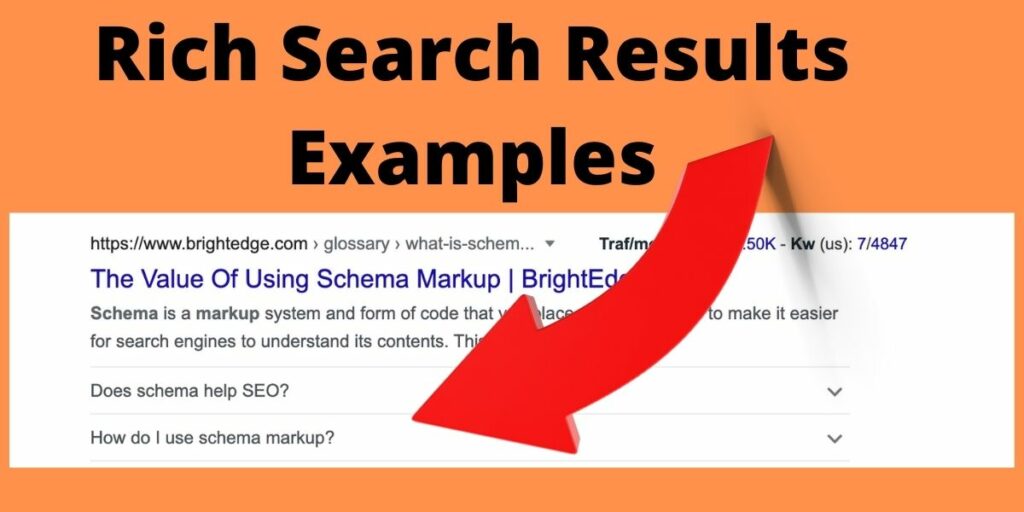 And if you thought that's where Google leaves it, you're wrong.
Google even uses the structured data you provide to break apart your content to individually rankable components and sections that can be spread far and wide in its SERPs.
Get structured data right, and you can significantly increase the reach of each of your content pieces.
We're going to look at how Google does this with properly marked up FAQs shortly.
Structured data works on the page and is ultimately for the user's benefit.
In a post, article or blog, the structured data will consist of in-page markup.
Remember this is all about describing what kind of content is on the page. It's all about helping Google's users (hopefully your site visitors) to get better and more relevant results.
Because of this structured data is only used on pages that have content in them that is going to be visible to the users.
It's important that you get this right as pages that breach Google's technical and quality guidelines for structured data are not accepted and are likely to get your site marked down.
FAQz have their own specific structured data guidelines and these also have to be adhered to in order to be eligible for a rich result.
Schema.org is an open-source collaborative project that involves industry partners that include Google, Yahoo, and Microsoft Bing.
The shared vocabulary or Schemas have been developed so that webmasters can add structured metadata to HTML-based content published on webpages, online, and in emails. So far Schema.org covers:
FAQs
Local business listings
Reviews
Article
Events
Breadcrumb
Courses
Logos
Films
Product
Recipes
Video
Since January 2021 Google Search structured data primarily uses the code vocabulary outlined by Schema.org
Google previously would crawl structured data that used data-vocabulary.org markup.
But at the time of writing this article any markups that use alternative code like these will need to replaced with Schema.org markup.
Google is not currently utilizing the full repository of Schema.org attributes and objects but FAQs and other featured content will be wrapped in Schema.org code to ensure that the markups implemented are valid.
The structured data is available in several key formats including JSON-LD, Microdata, and RDF. JSON-LD structured data is preferred by Google.
This is a bit technical, but various SEO plugins which we will talk about will format or dynamically inject the structured data so your content is properly wrapped.
FAQ Schema markup presents a great opportunity to gain the upper hand with your FAQ-based content
If you weren't already aware, the FAQ Schema has been shown to be incredibly effective in getting your content in front of more users.
It is one of the most accessible types of structured data to work with and for me, the best thing is that there are some great tools that save me from making mistakes with doing the Schema markup myself.
Key benefits of using this FAQ markup in 2021 include:
You can use this technique on pretty much any post!
Are you writing and writing supporting posts articles and question answers in the hope of earning yourself a rich snippet or stealing a competitors one?
With the FAQ markup, you can go about this in the right way.
FAQ markups are not only easy to implement but the results also kick in far more quickly than other techniques, especially if you request indexing for your page in Google Search Console.
One of the best opportunities to get yourself a rich snippet
When it comes to SEO it can feel like the prominent positions in the SERPs are continually out of reach.
However with FAQ markups you are doing Google a massive favour by making it easy for the search engine to populate its People Also Ask feature with quality, relevant answers.
This means that you have as close to an open playing field as you will ever get in SEO.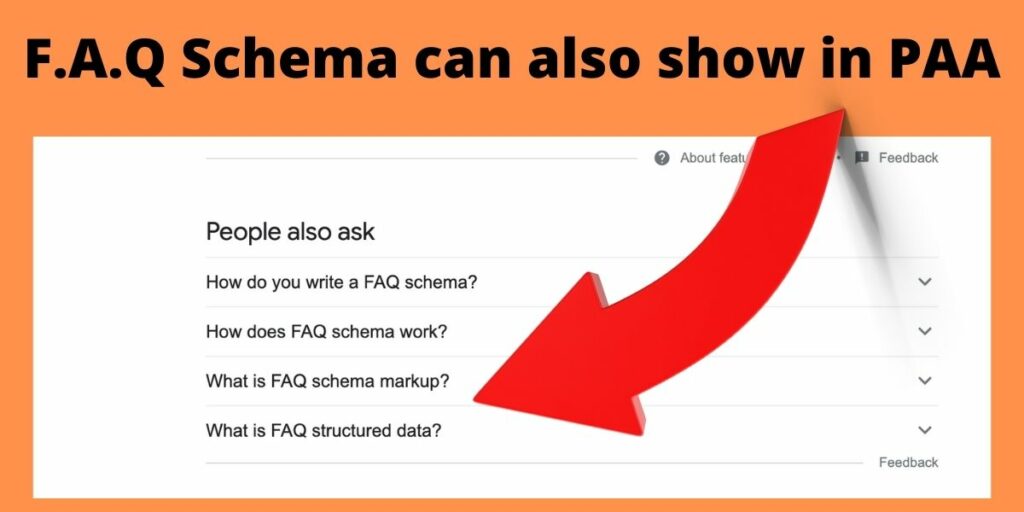 An increased reach and visibility of your webpages.
Getting ahead with the FAQ markup will boost the overall visibility of your website.
Your FAQs will be occupying prime interactive search engine real estate which is in addition to the post or articles actual listing.
With the FAQ Schema markup more of the content in your post will be shown to search engine users, providing you with a great opportunity to spread your content far and wide.
A potential boost for your articles if thet are ranked in the lower half of the first page.
You may have had first page joy but have well-written useful articles that persistently sit in the lower half of the top ten.
The FAQ markup means that your could potentially leapfrog the competition in the first three positions, anchoring your link in the featured questions in the first half of the page above the eye line.
The ability of your content to occupy more space in the SERPs
If you get your FAQs ranked you can enjoy up to four relevant FAQs being listed together, a massive amount of space on the first page!
You can even dominate that "show more" button that users can click for further questions, pushing competitor content even further down the page.
This is especially advantageous with mobile listings where you can effectively crowd the screen.
An enhanced Click Through Rate (CTR)
Because pages that are eligible for FAQ rich results get additional space and exposure, they will be able to generate a higher CTR than competitor content that lacks an FAQ section.
A very successful case study shared by Search Engine Land showed that FAQ Schema was able to boost the CTR of a landing page by more than 50%.
Your snippet answers are a popular way of getting more users over to your site. And Ill let you into a little secret. You can also put hyperlinks into your featured FAQs which turbocharges the clickability of your answers!
However, you do need to be careful in not being too effective answering the question as the user may be able to derive all the information fthey need from your snippeetts leaving you without clicks.
Making your content eligible for use in Google Assistant Voice Search actions.
The Google Assistant is able to make use of FAQ Schema for providing voice search results to people speaking their questions.
Voice search is really trending at the moment so your properly marked-up content could find itself being delivered up by Alexa and Siri too as they will look for structured FAQ data as a priority.
Now let's look at adding the FAQ Schema markup to your web pages
I am not a developer or professional SEO so the thought of adding some raw code to my site and hoping for the best fills me with dread!
And yes you can get Schema wrong, which is probably a big reason why it has taken so long to become widely adopted.
According to Search Engine Journal, structured data can go bad with structured data spam being a big problem.
Before you have a go, remember that this markup needs to be implemented correctly
I'm being upfront about this because the last thing you need is for your site to receive structured data penalties as you try to utilize the FAQ Schema.
Google continually emphasizes the need to read their guidelines for marking up FAQ pages with structured data.
Skipping this crucial step and winging it may lead to your innocent efforts to enhance your content being perceived as spam and earning your site penalties.
The main ways in which you could run foul of Google are:
Using FAQ structured data that does not match the on-page content. The FAQ Schema markup is not a quick fix or trick to be applied to anything and everything. Make sure that you are genuinely using this mark on frequently asked questions.
Applying an inappropriate markup. This is not the time to try out some Schema snippets you saw on a forum or blog. If the wrong type of structured metadata is used you will be getting a manual penalty from Google.
Frank violation of Google's guidelines for FAQ structured data and Google's structured data general guidelines. These markups are definitely not for sneaky shortcuts.
Thankfully there are some great tools and plugins that can come to the rescue and help you implement the FAQ Schema markup successfully!
I have used a number of SEO plugins and tools that are effective in correctly wrapping your FAQs.
I talk more about how I use SEO plugins like Yoast or Rank Math to markup my FAQ content in my video
"How to use FAQ SCHEMA to drive more traffic to your blog".
Let's look at 2 methods for adding the FAQ Schema to a WordPress website
#1 Here's how I markup my FAQs with the Rank Math plugin
Rank Math is a popular SEO plugin that makes applying FAQ Schema very simple. Its FAQ WordPress block editor makes authoring and marking up FAQ simple, consistent and correct.
If you watch my video you'll see that I am using this block editor to create FAQs. Let's run through the key steps for using Rank Mathe to apply FAQ metadata:
Add the Rank Math plugin to WordPress website.
This is done easily by heading over to your Plugins menu on the WP dashboard and clicking the Add New tab. Search for and install the Rank Math plugin using the Install Now button.
Rank Math installation is quick.
If you already are using an SEO plugin, Rank Math has an installation wizard that will guide you through the setup of its plugin and import your site's existing settings.
In your post, you can now add FAQs with the WP block editor.
To write an FAQ, all you need to do is add the FAQ block (by clicking on the '+' button) and edit it.
The Rank Math block will appear with a 'Question' heading where you can type in your question text and then insert your answer.
Everything is automatically assigned headers and formatted and you can choose any styling you want.
You're able to add as many questions as you would like.
For most FAQ sections you should be answering at least four questions as Google tends to work with the first three.
You can simply keep adding further formatted FAQs to your article within the Rank Math FAQ block.
Rank Math also does not limit the number of its Schema markup blocks you can add to a page making it easy to markup other suitable aspects of your content in other ways.
If you use more than one type of Schema markup, you need to ensure that one of the types is identified as the primary markup.
#2 If you are working with the WP Classic Editor you can still add FAQ Schema markups to your posts.
Using the old-school editor in WordPress means that you will have to use the PRO Advanced Schema Generator by Rank Math to create custom structured metadata for your FAQs.
This code is created by selecting within the plugin the type of markup you want to create and filling in the fields that are needed to generate your code.
You then have the correctly formatted FAQ markup shortcodes that you can add to the front end of your WP content where needed.
Check your workings with Google's Structured Data Testing and Rich Results Testing Tools
I personally think that tools are just that little bit more reliable for inserting your FAQ page rich snippets.
But mistakes can happen and you don't want to see your hard work go against you.
That's why it's vital that you check in with Google to validate your Schema.
Google has two key tools to assist you in validating and testing FAQ Schema:
The Structured Data Testing Tool allows you to test your marked up page by getting Google to inspect the page's code. You paste in the URL you want checked or right click on the page and hit the View Page Source tab to grab the code. Then all you need to do is click the button that says "Run Test". The tool will highlight any errors or warnings arising from your code. If everything is clear, you're good to go!
The Rich Results Testing Tool is also very helpful for evaluating the state of play with your FAQ markup. It simply tells you if your post is eligible for rich results, and if so which ones will work.
If you are all set, then notify Google to crawl your updated page.
Head over to the Google Search Console and request indexing.
And of course, this article would not be complete without some FAQ Schema mark-up frequently asked questions!
How many questions do I need to add to my FAQ section for the FAQ structured data to work?
You need to have at least three questions in the FAQ section of your content to be able to be eligible for the rich snippets. Google will pull two or three answers at most to populate its People Also Ask section. I will include a minimum of 5 questions to be on the safe side.
Is FAQ Schema worth it?
As I've mentioned above, FAQ Schema is a really effective way of increasing the impressions of your page and hopefully improving your CTR. Marking up your content is straightforward with helpful FAQ Schema tools, making it well worth implementing. 
If one of my FAQ answers is very long, should I mark up the whole thing?
It's entirely up to  you, but it is best to keep your answers concise or just mark up the relevant parts of the answer you have authored.
Will FAQ snippets work on mobiles and tablets?
Yes. FAQ Schema enables Google to take your marked up content and render it on any device in a user friendly way.
Can I use emojis in my FAQ content?
Google will not only accept emojis, but also HTML tags and an Unicode characters, meaning you can get creative!
The image below shows you how the questions above look like in editing using Rank Math Blocks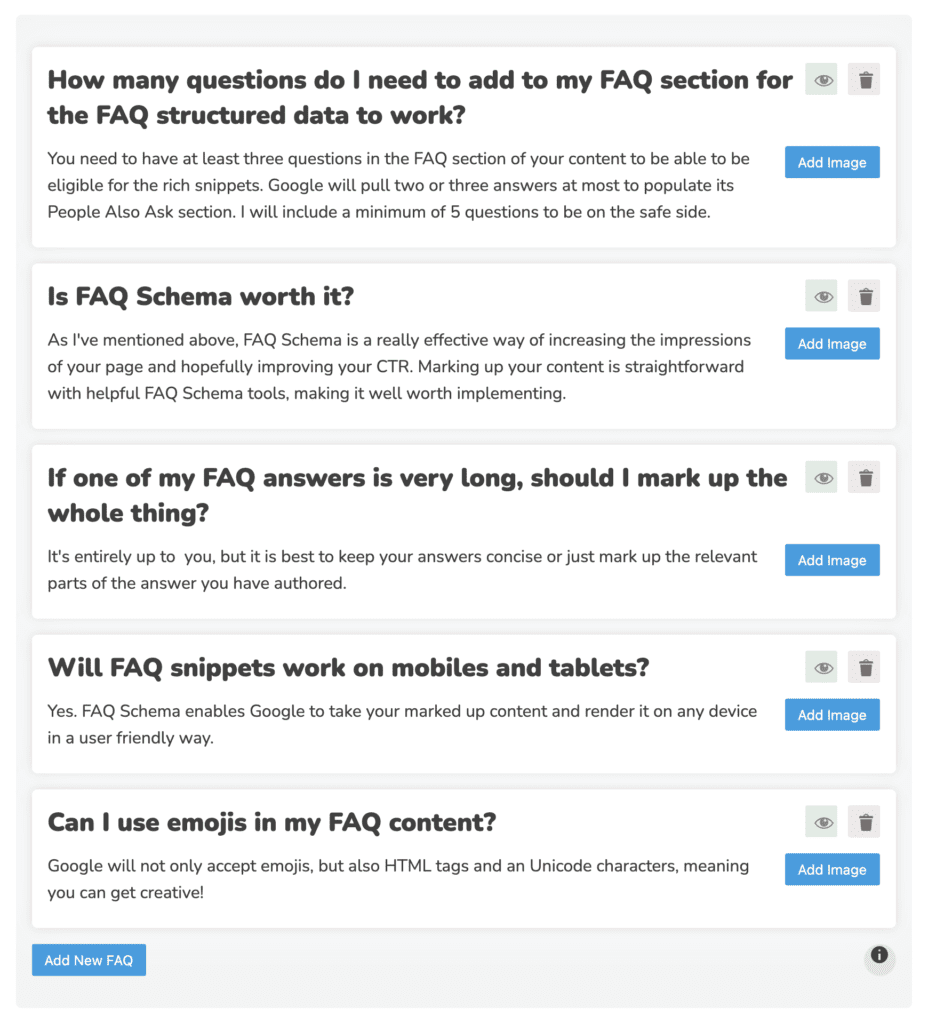 I'm eagerly anticipating the effect that using the FAQ Schema markup is going to have on my content.
One of the things I love about affiliate marketing is the constant learning process that helps you to gain better understanding and expertise in improving the performance of your content.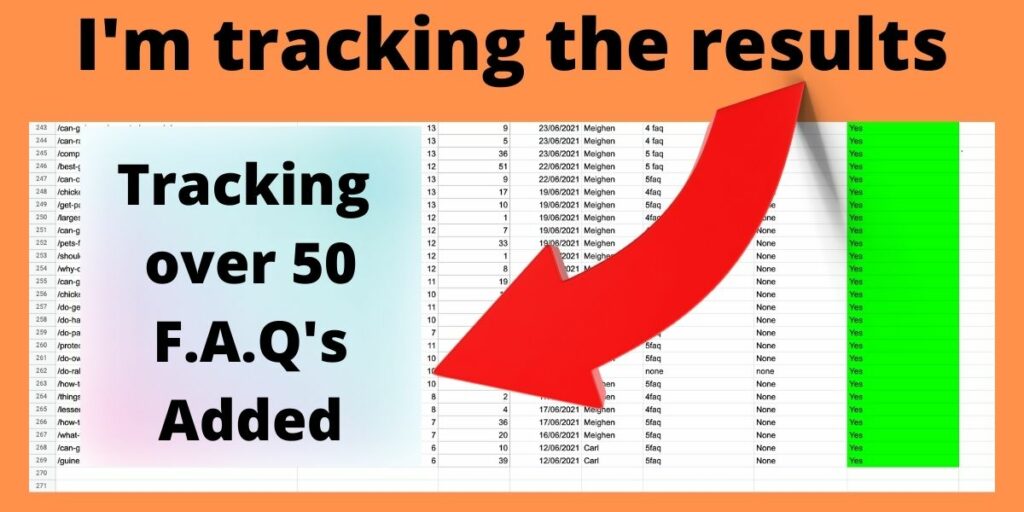 I've started with the FAQ markup but I will definitely be looking to add other forms of structured data that can help the search engines get my content in front of the people that it will benefit.
As you can see, implementing these markups is something that anyone can try and there are some excellent SEO tools that make it very easy.
Another great tool that can assist you with the type of markup is fellow Brit Matthew Woodward's FREE FAQ snippet code generator.
So I hope that FAQ Schema has gotten your attention? Get out there and gather yourself some rich snippets.
As you can see with my FAQ section, creating a well-formatted FAQ section complete with the structured data is actually really simple.
This is a great technique for refreshing historic blog content or review articles that might not be performing as they should. With benefits like these, using the FAQ Schema markup is definitely a no-brainer!