Here is my monthly blogging and affiliate marketing income report for the month of Nov 2021
In this video, I share all my income and expenses for the month.
I even share my p&l with all the financials
Hope you like it
Over the past 12 months I have done lots and lots of testing and working on my website.
As I look back over the past year I can see many things that worked but also many that didn't.
​You know me.... I like to share everything with you guys to hopefully help you make an educated decision if you should try the same tactics on your websites.
​Or... Stay well clear and save yourself time and money .
​Let us take a look at 9 Things that DIDN'T work on my websites in 2021 ( Plus a few that did work )
Some of these will be relevant to your business and website and some maybe just relevant to my own personal business and brand.
​Not everyone will share the same experience or opinion.
​I can only report on mine and hope it helps you.
​Here we go:
​Oh, Ps.... I have a video on this topic if you'd rather watch it than read it. Link Below
1) Web stories - I thought Google web stories would be the next BIG thing for my website and I took advice and inspiration from a lady who was killing it with them.
Well, it didn't really work for me. I invested over $800+ and saw less than 100 visits from each website.
Maybe my niche wasn't a good fit for them, maybe Google stopped using them or maybe i just implemented them wrong?
Who knows. But it didn't work for me in 2021
​
2) Pinterest - Pinterest has gone through some turbulent times this past year and not in a good way. Increasing ads on their platform, selling shares to Paypal, and algorithm changes have seen the effectiveness of this platform for organic traffic decrease.
What will happen in 2022? I hope they see the error of their ways and change things back to how they were.
I still get 25k - 30k visitors a year from it.
But new campaigns on Pinterest just don't work like they used to.
​
3) YouTube 2nd Channel - I wanted to test out other videos within the affiliate marketing space and online business on this new channel. My current channel is stuck in a certain niche and my audience loves a certain type of content.
So, I thought I would jump on the #shorts bandwagon and create a more diverse online affiliate marketing channel.
What went wrong..?
Time. I simply don't have enough time to run two channels.
You can subscribe to the channel here. ​
​
4) Social Media for Websites- Creating social media channels and profiles will always be a good thing for creating authority and awareness to your audience and Google.
However, spending hours each day trying to post and keep them updated was time wasted for my websites. For carlbroadbent.com it's perfect and part of the business plan. But posting about the best dog food just simply doesn't have a good ROI for your time and sometimes your money.
By all means creating links to social media channels and add a post a month or something.
But unless you're prepared to spend 2-3 hours a day constantly running on the social media treadmill ( Which you can't get off ) then don't start them.
Just focus on hitting publish on great content
​
5) Giveaway website - The thought was there and still is. Creating a successful website that makes money and giving it away still appeals to me. However, The niche we selected as a group of viewers was not the best one to be honest.
Can it still work in the ' Lifestyle hacks niche ' Yes, absolutely and I do have some page 1 ranking articles
But is it a niche I love and can't wait to spend time writing articles about? NO
You have to have some passion or interest in what you write about.
Otherwise, you'll get blogger burnout and just give up.
I still plan to add more articles to the website before the BIG GIVEAWAY in Jan 2022 But I do wish I had chosen the niche myself and built a better, more successful website to giveaway 😢
But someone will still get a website that is aged a little now, has some authority, gets traffic and is ready to monetize with ads and Amazon.
Go check out how Helpful Monk is doing here
​
6) YouTube Niche - I seem to have trapped myself in a certain niche on my YouTube channel. My videos do really well for income reports and keyword research but I can't seem to break out of that sector.
If I want to make other videos within the online marketing space ( Let's say... email marketing ) YouTube and my audience just don't like it.
I go from getting 2000 videos on a video to 200.
I'm not sure how I can change the way my channel is viewed and searched?
After all, I love to test new things and would love to show you guys. But if YouTube won't share my content.
Is it worth the time and effort?
I'll always have and always will focus on my main channel as the primary source if video content.
But it would be nice to be able to test new videos.
​
7) Lost Focus - 2021 was very successful for me as an online marketer. But not as successful as an online publisher.
My portfolio wasn't as big as I would have liked. This is due to me focusing on YouTube and Email marketing.
Which is not a bad thing.
I now have a SIX figure income which is 5 times bigger than my supermarket managerial job from 2020.
Which is amazing.
But I do think that I lost focus on building 1 or 2 very successful websites.
Something I hope to change with Gardeniaorganic.com and Hutchandcage.com​
​
8) Working from home - How the hell can this be a bad thing, I hear you say?
For two reasons. Firstly, I get distracted very easily and my wife thinks that because I'm at home I can clean the house, do the washing, mow the lawn, wash the car all the time.
Because, I'm at home doing nothing, Right? Lol
That's fine, I get that I have more time to do these things, but it's hard to balance home and work.
Plus, I feel it can be less productive and even dare I say it less rewarding.
​
What do I mean by that?
​
When I left for work in the morning and came back 8-9 hours later. I always felt like I had done a good days work and reset, relaxed, and interacted with my family better.
There was a break or a gap in my day. If that makes sense.
Now my days seem to blend into one long day.
​
Secondly, I feel that I do miss the interaction with work colleagues and friends.
I am considering looking for a shared office or community workspace next year.
Don't get me wrong there are plenty of benefits from working from home but it has to be said there are some drawbacks also.
​
9) Mega Website - Well, you know the story. $20000 spent so far and little to show for it. Although this last Google update was promising, it still only gets about 100 visitors a day from 350+ Articles.
Shockingly bad.
But i haven't given up just yet.
But I do think I would rather have the $20k in my bank or invested in another project like the gardening aged domain.
Oh well.... We live and learn
​
So, what worked?
​Why don't you pop over to the video and take a look.
I have listed 5 things and tips that really did work for me in 2021 and hopefully, they will work for you.
Enjoy the video.
​
Well, August was interesting for me as it was the first month as a full-time blogger that I took 2 weeks off.
I was a little worried that my income might have suffered for it.
Well, check out the video to see if it did.
One of the most important things about your website and your online presence as a brand is your domain.
Unfortunately, it's extremely difficult to start using a new domain from scratch – you're automatically relegated to the bottom of SEO ranks.
This is why many businesses turn to aged and expired domains.
Aged and expired domains are both domains for which the original owner has stopped making payments and which have gone back to the open registry. Expired domains are within their default period, and may have been used for sketchy reasons. Aged domains have been out of use for quite some time, and are more historically secure.
Here's what you need to know about aged and expired domains, and how to choose the right one for your brand.
Aged Domains
Aged domains are domains – that is, a unique identifying name appearing in the URL of a particular website – which have existed for more than a few years.
These domains have gathered backlinks and worked their way up in search engine results pages (SERPs), meaning that they have an inherent advantage over new domains.
There are many reasons that an aged domain might become available, including:
The original owner manually giving up the domain due to a lack of interest
Nonpayment by the original owner for the domain
The domain is no longer useful to the original owner due to a failed business
Aged domains are regularly auctioned by hosting websites, and can range from around $50 to upwards of $1000, depending on its popularity.
While this may seem expensive, it's for good reason – having an aged domain you can use for your brand means instant SEO boosts and the potential for redirected traffic.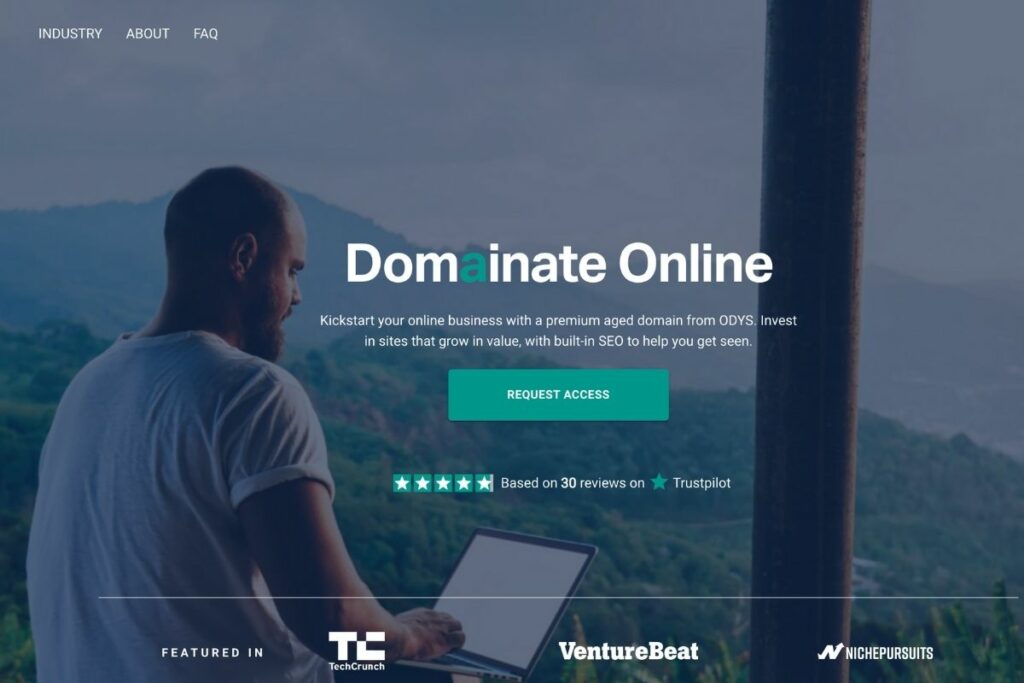 Expired Domains
Expired domains are, as the name implies, domains for which the ownership rights have, or will shortly become, expired.
This could again be due to lack of payment or forgetfulness on the part of the original owner, but it may also just be that the site is no longer in use.
They can also become available because they've been found to be used for spam and have been seized from the original owner.
Because of their somewhat sketchier possibilities, it's important to vet expired sites carefully by examining their link profile for quality.
If search engines are already marking the domain as spam, it may cancel out any potential longevity benefits it would otherwise have had.
This means that aiming to use an expired domain for SEO reasons is probably not the best use – they're better for brand new sites.
On a positive note, expired domains tend to be significantly cheaper than aged domains due to their quick reselling (most within 30 days of defaulting on payment or seizure) and link profile quality.
Expired domains can start at around $12, making them affordable for new businesses and startups to purchase and invest in.
Choosing Your Domain
Regardless of which kind of domain it is, if you're choosing to purchase and reuse a previously owned domain, you need to do some basic research to ensure that you're getting the quality and advantage you've paid for.
Firstly, you'll want to run a search on a website archival device. These tools, such as the Wayback Machine, allow you to see the website as it would have appeared during its live history.

This gives you a sense of who the original owner was, what they used the site for, and the potential audience you're inheriting. It also lets you verify the age of the website.
After that, you'll want to gather a complete link profile of the domain. Assess the quality of the backlinks the domain received and whether or not it was used for spam.
This can help you spot red flags early and avoid domains that have been flagged by Google and other search engines.
Finally, you'll want to check for any patents or trademarks associated with the domain. This can help you avoid purchasing a domain that sounds too similar to a trademarked brand name that is currently in use.
Once you've done that, you can purchase the domain and begin using it for yourself.
Before you go!
If you're looking to start a new website then maybe you should consider an aged domain. No waiting for that 7-9 month sandbox before you see some results. Get fast results by using aged domains. I recommend ODYS which is where I purchase mine from.
What's the fastest way to monetize your blog? Display ads of course and you can't go far wrong with Ezoic. You can also join their program with a small and even brand new website. By using my link to their Access Now program you'll get quick access to high-paying display ads for your website. Start earning money today! Sign up here.
and finally...
All websites need one thing. Content, whether that be outsourced content like I get from BuySellText or AI software that will write it for you like Jarvis.AI. Currently, the best tool out there if you like AI software.
If you can't see the tool or resources you need here. Check out my resource page which is packed with helpful tools, software, and apps that can help you maximize your revenue and grow your website faster. Many of which are discounted if you click my affiliate link. See my resources page.
After the upheavals of 2020, it seems that all eyes are on the opportunities the internet can provide for building businesses and generating income.
Indeed, 2020 was the year that I kicked off my YouTube channel.
In just 12 months my two channels have seen amazing growth and enabled me to build an authentic encouraging community that I learn so much from:
As a full-time blogger and affiliate marketer, who has built and sold multiple online businesses, I am well aware of the surging demand that is building up for websites that are capable of generating passive income.
More and more people are becoming switched on to just how much they can achieve with a well-targeted and optimized online blog. 
I've said it before and I'll say it again. There has never been a better time to start an online business than right now!
Resources, expertise and free advice about online businesses are in plentiful supply meaning everyday people can quickly and effectively build profitable online businesses that they can run for income or sell for capital sums.
The internet is the perfect place for a self-starter to build a business and as I have found out creating engaging and insightful content is a key driver of success!
But if you are still in doubt, or hesitant to take that first step, let's take a look at some global stats that will give you insight into the sheer scale and scope of online businesses, blogging and affiliate marketing in 2021.
I've stacked up some remarkable online business stats, affiliate marketing stats, and blog statistics that I hope will show that online enterprise is a great investment of your time and effort.
Let's get into this!
Whopping world wide web statistics for 2021
The internet provides a unique opportunity to have an unprecedented global reach with over half of the world's population using the internet (4.66 billion).
Google is the world's most popular search engine (as if we didn't know), with over 63K searches every second! Make this your motivation for ranking well. 
Mobile phones account for half of all web traffic worldwide. You cannot afford the websites you build or run to not be responsive. In 2018 the percentage of responsive sites was just over 50%, but progress in increasing this proportion continues to be slow. The number of people using a smartphone to access the internet is over 4 billion, with numbers expected to climb higher in the coming years. 
If you are wondering where, to begin with starting your turbo-charged website, I thoroughly recommend watching my friend Alex at WP Eagle break down how you can set up your own affiliate marketing website.
This video runs through all the key steps from start to finish:
Use these online business statistics as motivation for getting yours off the ground:
Working out the total number of online businesses in the world is tricky, but there are more than 20 million e-commerce sites across the world. 
The 2020 pandemic led to a surge in online business activity with a 27.9% jump in the percentage of business conducted online. Online business activity now accounts for over 30% of all business and commercial activity. 
Empire Flippers, a leading online business broker reports an average sale price of over $269,000 across 298 businesses they sold in 2020. Their listings spend an average of 48 days on the market before being sold. 
According to website sales experts Flippa, revenue per user is highest in internet marketing businesses, followed by the business sector and social media-based online businesses. 
Do you want to know when the best time is to sell your online business?
Take a read of my article "When should you sell a website?"
The affiliate marketing industry is certainly going from strength to strength…
In recent years, spending via affiliate marketing has grown 10.1% year on year, with global spending of at least 14 billion US dollars in 2020. 
Affiliate marketing now has a 15% share of all digital media revenue, with between 15 and 30% of all online sales being generated by this form of digital marketing. 
Along with email marketing, affiliate marketing is one of the most lucrative sources of online income generation. These combined forms of marketing are thought to generate 16% of all e-commerce orders in the US and Canada. 
Over 80% of leading brands are offering some sort of affiliate marketing programme, demonstrating that companies see affiliate marketing as a viable and effective way of promoting their products and services.
According to a report commissioned by the Japanese e-commerce company Rakuten, 84% of online publishers use affiliate marketing to generate revenue. 
More than half of all traffic referred by affiliate websites is via a mobile phone. This emphasises why it is vital that your website is mobile-ready!
Did you know that Amazon Associates has over 900,000 signed-up and active affiliates?
According to AffStat, the 5 leading categories that are promoted by affiliate marketers are:

computing and electronic products with a 40% share 
clothing and apparel at 41%
Internet-based services at 30%
Accessories at 29%
Beauty at 28%
Affiliate earnings are a big draw to this type of online business, and it's easy to see why. Here is the typical annual passive or residual income from affiliate marketing from leading sources:
For a lot of people, the concept of affiliate marketing and its earning potential sounds just that little bit too good to be true. In these articles I answer the naysayers:
Here are some great stats on online purchasing decisions:
The same survey by Bright Local found that 84% of their respondents trust online reviews as much as their friends.
Another survey found that almost 70% of consumers will not trust sponsored ads or press releases.
"The Truth About Online Consumers" survey by KPMG found that over half of respondents firstly search online for reviews before they make a purchase, followed by 47% heading over to the company website and only 26% attempting to check a store. 
According to KPMG,  92% of all online feedback is positive. 6% was found to be neutral and only 2% negative!
Interestingly, men buy more online, and will also spend larger amounts of money per transaction than women. The average e-commerce purchaser is male and aged between 25 and 49 years.
People are heading to the internet to buy because they believe they will get a deal. Over 70% of a surveyed group believed that an online item will be a better deal, even if it is not on sale.  
If you're on the fence about becoming an Amazon Associate, these Amazon statistics show why this affiliate programme is one of the most popular: 
Amazon is the first website that almost 60% of Millennials will head to when they want to purchase products or services. 
There are over 1.2 million websites that are known to have participated in the Amazon Associates programme since it began. It is thought that there are currently 88,9776 active websites and just over 34,000 domains that are currently participating in Amazon's affiliate programme. 
The leading countries for Amazon Associates participation include:

United States of America
Japan
Germany
United Kingdom
France 
Are you interested in what is going on with the Amazon Associates program right now?
Get up to speed with my video 7 Pros and Cons of the Amazon Associate Program in 2021:
If, like me, you use WordPress, take a look at the remarkable market share this content management system (CMS) has:
500 new WordPress websites are built every day!
According to Kinsta, over 40% of websites are WordPress websites. WordPress leads other popular content management systems including Drupal, Magento, Blogger and Shopify.
Plugins make WordPress websites! Did you know that there are more than 50 thousand WordPress plugins listed in their official directory?  WordPress plugins have received over a billion downloads since the first one was released. 
Yoast's SEO plugin is one of the most popular WP plugins of all time. 
If you are looking for a cracking WordPress theme for your next affiliate marketing niche website, you need to check out the POPCORN theme I have just released in partnership with Alex from WP Eagle and Phil from SpidrWeb that has been built for outstanding speed.
Learn more in this video:
Stay up to date with the competition with these 2021 blogging stats:
According to Semrush, bloggers are putting more time and effort into the blogs and articles they publish. In 2014, a single blog post took two hours to write, in 2020 this was up to over six hours for the majority of bloggers!
Those bloggers who put in more hours get the rewards with posts that took six hours or more to write performing 31% better than more quickly produced content.
According to HubSpot, the ideal word count for an article is between 2,250 and 2,500 words as these articles earn the most traffic. 
Semrush says that a long-form article of more than 3000 words generates three times the traffic of shorter 1000 to 1500 words posts
However, your site visitors are likely to be spending no more than 55 seconds reading your articles.
When people were questioned about their online browsing habits, three quarters preferred reading articles that were less than 1000 words long.
Bloggers who hit the publish button every day get 57% better results than bloggers who publish a few times per week!
The Nielsen Normal Group found that website visitors tend to read web pages in an F-shaped pattern. Users were found to start reading in the upper left of the page content, working horizontally across the page, they would scan down the page not reading a shorter horizontal length, then scanning down the left-hand side of the page quickly. 
If you are on this site, you will know that blogging can be a lucrative trade.
Learn more about the income streams you can enjoy as a blogger in my article, "How do bloggers make their money?"
Have a look at the state of play for social media in 2021:
According to Brian Dean of Backlinko, Asia has led the growth in active social media use (+16.98%) followed by Africa (+13.92%) and South America (+8%).
The average social media user has 8.8 accounts. 
In India, almost half of social media users are using it for their work.
In 2021, the big players have continued to be the most popular: Instagram, Facebook, TikTok, YouTube, WhatsApp, and Facebook Messenger.
Interestingly, on Facebook, links are the content type that is most commonly used and shared by businesses and are featured in 44% of brand posts. 
Internet users on average spend over two hours per day (144 minutes) on social media!
Pinterest has enjoyed significant growth in 2020/21 with 442 million Pinners being monthly active users. Though pinners are mainly female, male Pinners have increased by 50% each year. 
Look at that! I'm a man with Pinterest boards. In this video I tell you all about them and how I use them to drive lots of traffic to my sites:
If you have not yet looked into email marketing, these intriguing email marketing statistics demonstrate that it offers a wealth of opportunity!
Email marketing is the most widely used modality for engaging customers, exceeding content management and social media.
Over 80% of B2B marketers have made email marketing a key part of their as part of content marketing strategy. 89% of all marketers use email to generate leads, and 40% of B2B marketers report that email newsletters are the most important part of their content marketing strategy. 
Marketers rate email highly, with just under a third of marketers rating it as the most effective marketing channel behind social media, SEO and content marketing. Email is thought to be the most effective channel for boosting brand loyalty and custom retention, ahead of websites and social media. 
According to SaleCycle, email marketing influences the buying decisions of over 50% of potential customers.
If you are thinking about setting up email marketing. I have reviewed 5 great Email Service Providers that are just right for starting as they are all under $30 per month.
Take a look at "5 Email marketing tools under $30 a month".
For me, these stats are encouraging indicators of a bright future for online businesses that utilize digital and content marketing to engage an audience. 
There are so many opportunities to make an impact online in a variety of niches and sectors, with powerful marketing channels and tools that everyone has the opportunity to access. 
Let these statistics motivate you to participate in these fast-moving sectors that are experiencing real growth that you can harness and profit from. 
In addition, you have a wealth of experience and expertise you can learn from in the form of digital marketers and affiliate marketers like me who take the time to show you how to build passive income through quality content creation. 
Before you go!
If you're looking to start a new website then maybe you should consider an aged domain. No waiting for that 7-9 month sandbox before you see some results. Get fast results by using aged domains. I recommend ODYS which is where I purchase mine from.
What's the fastest way to monetize your blog? Display ads of course and you can't go far wrong with Ezoic. You can also join their program with a small and even brand new website. By using my link to their Access Now program you'll get quick access to high-paying display ads for your website. Start earning money today! Sign up here.
and finally...
All websites need one thing. Content, whether that be outsourced content like I get from BuySellText or AI software that will write it for you like Jarvis.AI. Currently, the best tool out there if you like AI software.
If you can't see the tool or resources you need here. Check out my resource page which is packed with helpful tools, software, and apps that can help you maximize your revenue and grow your website faster. Many of which are discounted if you click my affiliate link. See my resources page.
I hope you have hot soapy water and a sponge to hand because right now we are going to take a look at how to clean up your email list. 
Think about it, you probably have done an excellent job of getting your first 5000 subscribers and now you have a long list that is growing continually.
But, mixed in with the stellar responses and conversions, there will be dank, dark corners where unresponsive subscribers and dud emails are lurking - so the list will need a good old clean from time to time.
Well, you can set the bucket and sponge to one side and load up the computer as we take a look at the steps you need to take to give your email list a good scrub, improving your sender reputation and email deliverability as you go.
Let's get into this!
You could always check out my video on the topic. Click the link below
Just what exactly is cleaning an email list?
Email list cleaning is simply the task of removing inactive email subscribers. This may be due to:
Inaccuracies in the data entered by the subscriber at opt-in
Fake email addresses
Addresses that are undeliverable and continually bounce
People who have unsubscribed but you have forgotten to remove from your list
Whatever the reason, the main symptom you are looking for is an email subscriber who has had no engagement with your emails over a prolonged period, typically 3 months.
Think of your email list cleanup as a regular housekeeping task that comes with email marketing.
If you have neglected to do this, I hope I can encourage you to make this part of your routine.
Why cleaning up your email list is a must.
If you plough on with your email marketing oblivious to the condition of your list you are taking a risk.
Email lists are like plants, they can grow, but they also can rot and decay, becoming toxic to your whole operation if neglected. 
It is thought that most email lists lose just under a quarter of their subscribers annually through unsubscribes.
A further 10 to 25% of subscribers may simply go cold, staying subscribed but not opening your emails.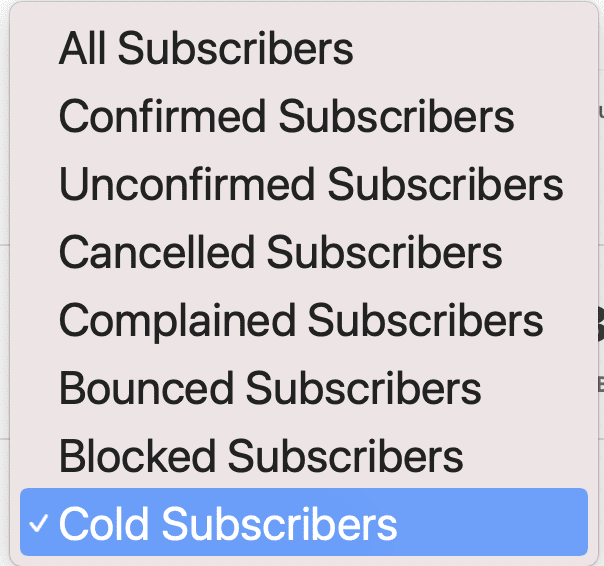 These cold subscribers don't stand out in a large email list but they can affect the performance of your entire list and the campaigns you create.
The deliverability of all of your emails is affected by the presence of cold subscribers.
If a significant proportion of your emails go undelivered it can affect how mail servers perceive your email campaigns.
Emailing uninterested subscribers can mean that your emails are marked as spam, leading you to run foul of the spam filters generally. 
Using a good email provider to build your email list like Convertkit really helps make the process of building a successful email list thanks to all its pre-built tools. That's why I use them.
Keep deliverability issues at bay
Keeping a clean email list is essential for maintaining the deliverability and reputation of your email domain.
One of the most effective ways of improving your email deliverability is to weed out inactive subscribers and bad emails will prevent you from getting to the stage where large numbers of emails are being blocked before taking action.
Don't let yourself get snagged by dodgy signups, uninterested subscribers or emails that continually bounce!
Cleaning up your email list also delivers several other benefits that will help you get more value from your email marketing.
Here are some of the key advantages of cleaning your email list:
Work with a more responsive pool of subscribers
Once the subscribers that never respond, or fake emails are removed, you will find yourself with the people who genuinely want to hear from you and often reply.
After all, you need to know what your subscribers want or are interested in, and dealing with a responsive group will make it that much easier to increase your conversions or transactions by serving them in a more targeted way.

Your bounce rate should be lowered
Cooling or cold email addresses are often the culprits behind a rising hard or soft bounce rate. If you are noticing that your bounce rate is creeping up along with your email list, you're likely accumulating undeliverable email addresses that need to be removed. 
Lift your conversions
The inactive or undeliverable emails you are keeping have no chance of converting. Removing them immediately shows you the real conversion rate you are working on.
Stripping back to a more engaged audience leaves you able to focus on improving the quality of your emails to boost conversions further.
Save on the cost of your email marketing package
As so many Email Service Providers charge for their services based on the number of subscribers you have, you could be paying more than you need to.
Sending hundreds or thousands of emails to inactive subscribers is a waste of money.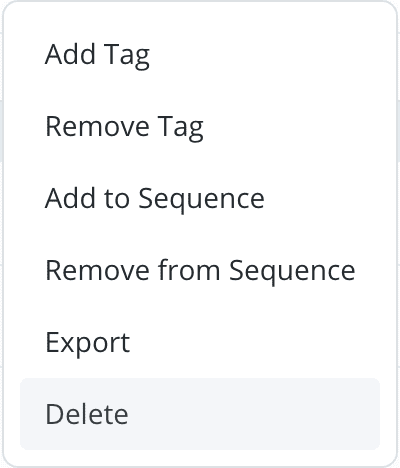 Reducing your list may mean you can operate on a cheaper package while enjoying better results.
Get a more realistic picture of how your email marketing campaigns are going
By sending emails to persistently inactive users, you are skewing your campaign stats towards those emails that are going to be undelivered.
The only way you will know how engaging your content actually is by removing the emails that are never going to receive it.
With clean data, you are going to have more impactful and actionable insights from your analytics and feedback data that you can harness to improve your campaigns.
A cleaner, more engaged list delivers the best ROI. 
With better deliverability comes raised open rates and which should translate into a bottom-line increase in revenue.
An improved sender reputation will lead to your emails being prominently placed in inboxes, strengthening your brand's ability to reach and engage subscribers.
Starting off slow and only sending a few emails to people you know who WILL open it can improve your sender score.

Maintaining your email subscriber list is one of the best ways of enhancing sender reputation 
By keeping your email list free of unresponsive and dodgy emails you will be protecting the reputation of your domain.
Lots of emails that are not opened or deleted really harm email domain reputation and increase your overall chances of being diverted to spam.
Regular re-verification is a key strategy for keeping your list up to date and reducing the incidence of mail being trapped by spam filters. 
So, by cleaning up your email list, you'll not knock a lot of deliverability issues on the head but also acquire favourable account metrics to build email domain reputation 
I have to say that working with a more responsive pool of subscribers makes for more satisfying work and keeps my messages out of the spam folder. 
If email domain reputation leaves you scratching your head, why not pop over to my article "How to avoid emails going to spam " where I explain why boosting sender reputation is a long-term strategy for avoiding the dreaded spam filter. 
If your email list is due for a clean up, let's run through how to properly clean up your email list. Just like pruning a tree, you have many ways in which you can go about this, meaning you can settle on a routine that works for you. 
Email marketing re-engagement is my go-to strategy for keeping my list clean and active!
One of the key methods I routinely use for list clean up is a re-engagement campaign.
This marketing strategy has been aced by e-commerce pros who call it various names like win-back campaigns or reactivation emails. 
What is a re-engagement email campaign?
An email re-engagement campaign is a sequence of emails that you specifically send to your inactive subscribers. The objective of these emails is to stimulate some kind of response and interaction that will let you know that it is worth continuing with them on your list. 
It works for all sorts of subscription services but here we will apply it to email. I'm not ashamed to say that it is 100% about warming over the cooling or cold part of your email list to see if you have any retrievable subscribers before they are purged. 
Setting up and running a re-engagement campaign for your inactive subscribers.
Obviously, you cannot pop round, knock on the door and ask if anyone is home, but I have found that a more targeted approach to dealing with subscribers that have gone cold can revive some lost connections and helps me definitively clean up my list. 
As some of you may know, I am having a great time using ConvertKit for my email marketing. So I will run through how I tackle cold subscribers on this Email Service Provider platform step by step.
Step 1: You need to identify your cold subscribers. I do this by creating a tag for them.

Being a data and metric fanatic, I love ConvertKit's amount of segmentation you can achieve. It's easy to separate out the cold subscribers.
Simply head over to the right-hand sidebar where your tags will be and hit the create a tag button.
Keep it simple and call it "cold subscribers".
Step 2: Filter your email subscriber list by individuals who have not opened an email from you in the last 3 months.
ConvertKit will pull you up a list, providing you with the number of emails that meet this criterion.
Step 3: Head over to the bulk actions tab and click "Tag Selected Subscribers".
The tag you will add is your newly created tab called "cold subscribers". Now you have identified a group of cold subscribers you are ready to tackle them head-on.
Step 4: Head over to the Broadcast tab and create a new email broadcast for your cold subscribers.
Bring up a new email broadcast and select your tagged cold subscribers as the recipients.
You are now ready to draft an email to your cold subscribers, usually asking them if they still want to hear from you
Step 5: Put some effort into writing a re-engagement email that gets to the point and asks them if they are still interested in hearing from you.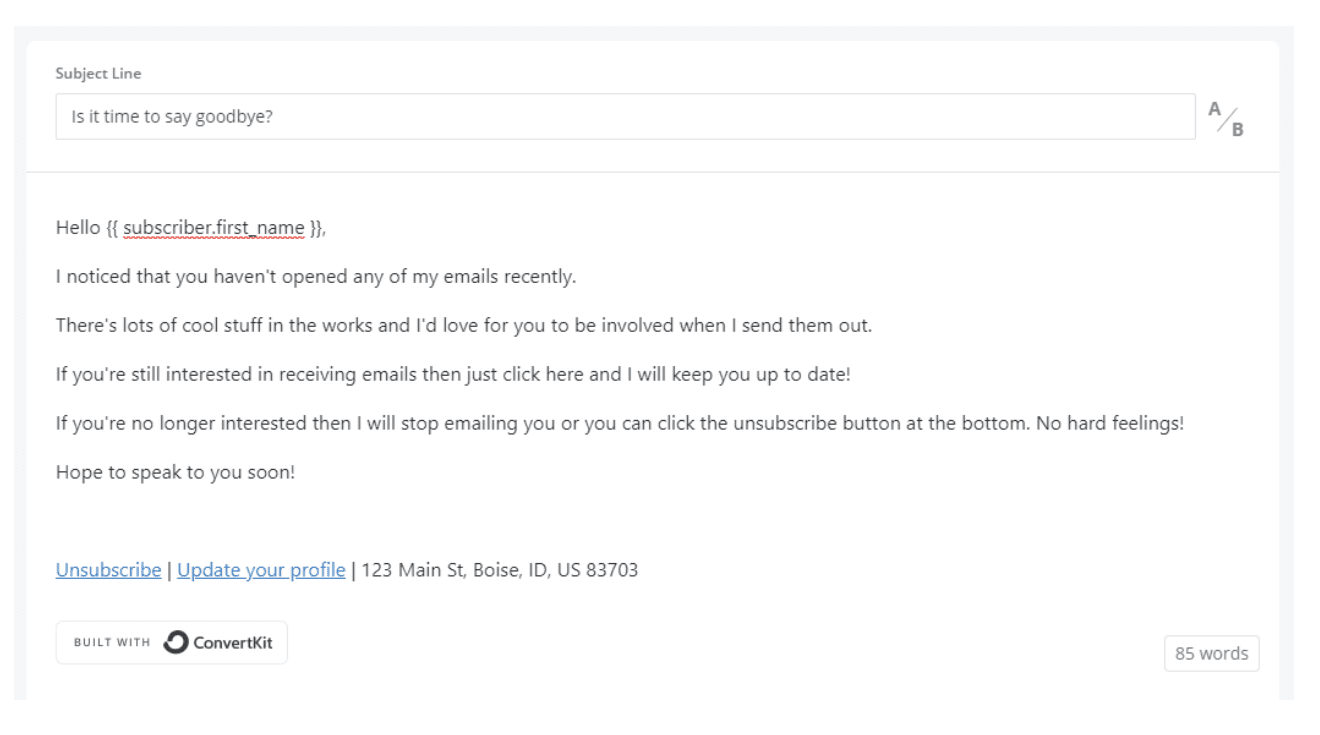 Re-engagement emails are probably best kept short, given these subscribers have not been opening your regular ones.
Hold back from being brusque and stiff. If you can try to woo them. 
Here are my top tips for creating re-engagement emails that can resuscitate even the coldest of subscribers.
Ask them if they still want to hear from you. This is a basic step and makes a great subject line.
Tell them what they are missing. Let them know what has been happening over at your website or channel.
Do you have a voucher code or offer that could entice them? Send that over!
Direct them to their email subscriber options. They can choose to unsubscribe if they want. 
A verification link is a reputation-building CTA.
This is an effective confirmation of the desire to continue receiving emails from you and will let them know that they are not unsubscribed.
Send them to a questionnaire. They may want to only hear from you about certain topics or less frequently - a little feedback goes a long way.
 
Experiment with email subject lines and content using A/B testing.
ConvertKit is great for this type of experimentation that could help improve your open rate. 
Merge tags are a must.  Use as much personalization as possible in your effort to get them to respond.
HubSpot has some great examples of re-engagement emails drawn from the e-commerce sector.
Step 6: Use the Automation section in ConvertKit to set up the rules for sending your re-engagement email.
You definitely don't want to end up deleting the subscribers that respond to your email.
So you need to ensure that they do not continue to be labeled as cold subscribers. 
Click the "Add rule" button and then create a trigger (usually a CTA link in your re-engagement email).
The Action that you need to set up in response to the trigger is that the subscriber will be removed from the cold subscriber's tab.
Make sure that your link trigger is correctly set up and active in your broadcast email.
Step 7: Send your email to your cold subscribers.
Just in case my first email is missed, I will send 2 re-engagement emails before deleting cold subscribers, waiting a week between each one to check for a response. 
Step 8: After waiting for a response, it's time to say goodbye and purge those cold subscribers.
Subscribers under your "cold subscriber" tab are now a group who have not replied to any of your re-engagement emails and to be honest, need to go.
Simply delete them and continue with your active campaigns. 
One of the great things about ConvertKit is its automation.
Once I set up this tag and broadcast, I can run it again and again; whenever subscribers go cold, they become eligible. 
A bit of reflection is always valuable when considering cold subscribers.
After all, no marketer is infallible and there may be a reason why a proportion of your subscribers are ignoring you. People lose interest and their needs change. 
Addressing some of the common reasons why email subscribers go cold can be the key to keeping your email list effervescent! Here are some areas to look out for with your campaigns. 
The frequency of your emails:  There are some great email subscriptions with excellent, valuable content. But you know what? I simply can't keep up with the volume of emails they send. If this is you, you may want to reduce your frequency so your subscribers can catch up with your email perhaps weekly with a coffee and doughnut. 
Repeated clickbait: Sometimes it's simply because you have put so much effort into coming up with a great subject line. But try as much as possible to have content that matches your subject lines precisely.
Poor mobile optimization: I'm sure you know what it's like to walk into a lamppost while peering at poorly formatted content on a smartphone!
Offer-heavy opt-ins: Let's be honest. People can be fickle and just sign-up to get your offers or resources.
Keeping a clean email list is all part of getting the maximum value from running email marketing campaigns.
There are multiple factors involved in making an email marketing campaign successful, but list cleaning and maintenance are some of the big ones.
I have found that staying on top of cold subscribers has meant that creating campaigns and interacting with subscribers has been much more satisfying.
And I can rest assured knowing that I am doing my bit to keep my email domain reputable and my emails hitting inboxes. 
Before you go!
If you're looking to start a new website then maybe you should consider an aged domain. No waiting for that 7-9 month sandbox before you see some results. Get fast results by using aged domains. I recommend ODYS which is where I purchase mine from.
What's the fastest way to monetize your blog? Display ads of course and you can't go far wrong with Ezoic. You can also join their program with a small and even brand new website. By using my link to their Access Now program you'll get quick access to high-paying display ads for your website. Start earning money today! Sign up here.
and finally...
All websites need one thing. Content, whether that be outsourced content like I get from BuySellText or AI software that will write it for you like Jarvis.AI. Currently, the best tool out there if you like AI software.
If you can't see the tool or resources you need here. Check out my resource page which is packed with helpful tools, software, and apps that can help you maximize your revenue and grow your website faster. Many of which are discounted if you click my affiliate link. See my resources page.
Let's talk about how to avoid emails going to spam.
For those of you who are steadily growing an email subscriber list and running campaigns, you'll know that it's hard to avoid some of the emails you send ending up in someone's junk mail folder, despite the opt-in from the recipient. 
If you are anything like me, you may be pressing the mail merge or send button on your email software provider with trepidation and eyes closed.
After years of email marketing, I am still worried that I will be labeled a spammer and get blacklisted!
When you are handling a list of tens of thousands of emails the last thing you need is to have a large volume of your carefully crafted emails heading straight to spam.
It's a fickle world out there and you are not only dodging spam filters, but your emails are also at the mercy of subscribers who decide to mark your thoughtful communication as spam.
So we're going to get all technical and look at how spam filters work and explore some long-term strategies that may help you to stay out of the spam folder and even lift your open rate.
Ready? Then let's get into this. 
We can't escape the fact that spam is a really big problem
With over 55% of emails being designated as spam, it's no surprise that yours are being dragged into the lineup by spam filters.
It might surprise you that spam rates are dropping, especially if you check your own folder from time to time. Just like legitimate email marketing, spam messages bulk email broadcasts, but 100% unsolicited, and sent from shady addresses with even shadier content.
Spam is not just an inconvenience, it congests mail servers and inboxes and can overwhelm email service providers if it is not curbed.
Spamming also breaks the law and offenders can and do find themselves facing fines or prison times.
So, it's no surprise that email services are going to target and remove anything that looks like spam
The spam filters that protect email inboxes have increased in sophistication and sensitivity over the years.
The pushback against spam is a coordinated effort that includes both Internet Service Providers and Email Service Providers who monitor IP-address activity and email activity for patterns of use/behavior that are indicative of active spamming campaigns.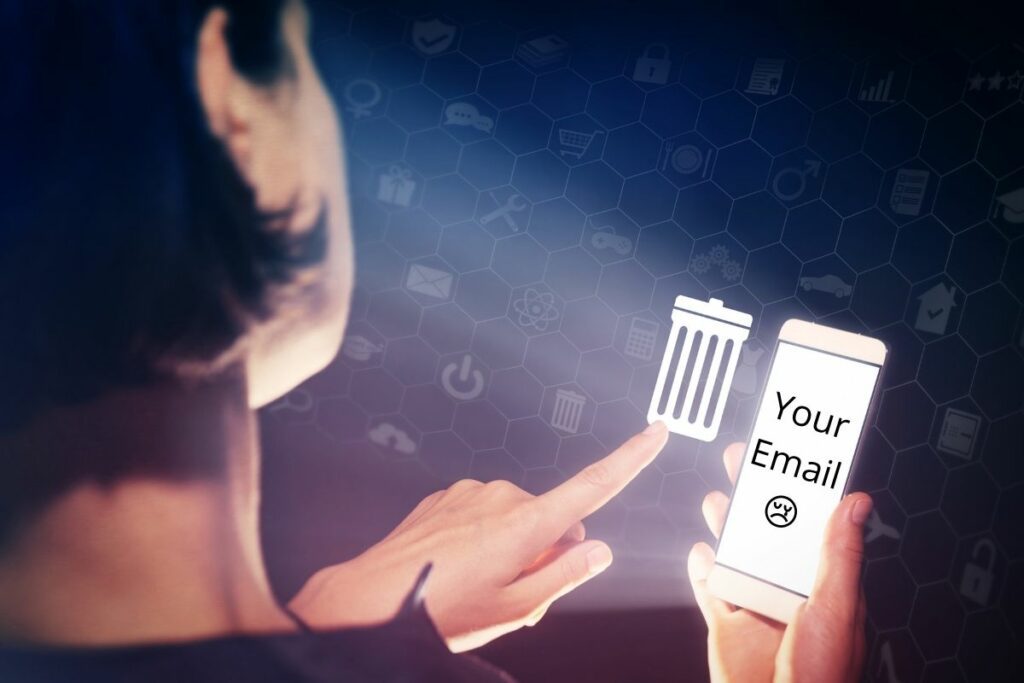 There are Domain Name System (DNS) blacklists against which email senders are checked, with blacklisted IPs automatically having their emails blocked. 
Spam filters read every email - even if the recipient doesnt!
Spam filters from Gmail, Outlook, Yahoo and other email providers provide algorithmic protection that scans messengers for trigger words, phrases and symbols that are associated with spam.
These spam filters vary in their level of strictness and usually are the final hurdle at which many genuine email marketers fall. 
As a legitimate email marketer, you do not want to find yourself lumped with spammers
But it does happen and if it does it is a real hassle to have a large proportion of your active campaigns not reaching people who are genuinely interested in what you have to share.
That's why it is vital to know the steps you can take to ensure that your emails bypass spam filters and I'm not talking about short-term workarounds but some decent long-term fixes.
To know how to avoid spam filters, you really need to know how they work. 
Your email subscriber's spam filter will use multiple criteria to assess the veracity of an incoming email and make a decision on letting it through to the inbox.
This usually involves scoring multiple factors in the incoming email and assigning an overall spam score that must meet a prescribed threshold for being allowed to pass.
If we can understand the scoring factors, we just might be able to adjust what we are doing with our email marketing to get more emails through to subscriber inboxes.
The key areas reviewed by spam filters include:
Your email domain: using free email service providers like Gmail and Yahoo tend to be more targeted by spam filters than a fully verified email domain
Sending reputation: your email domain needs a demonstrable track record for sending non-spam emails. This needs to be built up over time with smaller, targeted campaigns before a big blowout!
Metadata in your campaign: spam filters will check email metadata to check who you are sending the email to. Emails directed to a named individual fare better than emails that are sent to the email address only.
IP address:  a poor history associated with a particular  IP address is problematic. This is why Email Software Providers have a zero-tolerance policy for misuse of their email services.
Email format: Incoming emails are also scanned for the structure and formatting of the contained content. With email marketing consistency is key. Wild or strange formatting, obscure emojis and cluttered rambling content, is unlikely to pass.
Code: Strange or unnecessary code will automatically have your email diverted. This can be caused by copying and pasting content into your email templates.
A closer look at sender reputation and email domain reputation
Email domain reputation, also known as, email domain authority, email reputation, or sender reputation is the factor that you can work on for a long-term solution for emails going to spam.
Email domain reputation is a score that is applied to your email domain by ISPs. It is very similar to Moz's Domain Authority and is scored out of 100.
Email reputation is all about the reliability and trustworthiness of your email domain and the likelihood that the emails you are sending are not spam.
If you can boost your sender reputation over time you will experience a reduction in the number of your emails that get flagged as spam. I think that Alyssa at ConvertKit Creator Education explains this really well:
Now you're armed with what the spam filters are looking out for let's look at some actionables for boosting reputation and getting your messages sent direct to inbox
What I am seeing with working with my own email marketing campaigns is that to boost your email domain reputation, all your ducks need to be in a row.
Leave nothing to chance (or the Email Service Provider). Check, check and check again. Let's run through some key areas you will need to tackle:
[A] Consider your choice of Email Service Provider
Email Service Providers can make or break your campaign. There is a reason why people pay a premium for ESPs like MailChimp, ConvertKit or AWeber to send their emails.
The ESPs value is in their reputation which they police jealousy. They are perceived by spam filters as being trustworthy, which boosts your chances of successfully delivering your email.
It's like sending your post with a smart uniformed delivery person, versus a shifty masked individual carrying a mailbag with holes. Who would you prefer to receive your mail from?
[B] Smarten up your sender name and email address
Having a recognizable, branded name and address for your emails increases confidence that your mail content is not spam.
Unknown or obscure addresses that do not match up with the name of the sender are likely headed for the spam folder.
If the email address you use has numbers in it or is an address that starts with 'noreply', changing these could improve your deliverability. 
[C] Take care with your subject line
The subject line of your emails is critical to encourage subscribers to open them, therefore boosting your open rate, a favorable metric for building your reputation. 
Spam filters use algorithms to read the subject lines you create and cross-reference them against known spam emails.
Things you can do to avoid being caught out by your subject line include avoiding heavy use of numbers, symbols and capitalized writing and writing clearly and simply. 
Also, make sure that your subject line matches your email content as any mismatch will have it labeled as spam. Your subject lines should not be used just to entice people to click on them. 
[D] Harness a double opt-in
You should never send emails without the recipient's permission. Therefore it will help your campaigns to demonstrate as strongly as possible that your subscribers have truly provided consent for you to contact them. 
One of the best ways of doing this is to set up a double opt-in for your email subscribers.
Double opt-ins contain two steps for a successful sign-up; completion of your signup form will trigger an automated email with a confirmation link that the subscriber must click on to verify their email address.
[E] Whitelisting is even better for establishing a trust relationship with an email subscribers spam filter
Encourage your email subscribers to add your email address to their contact list. This is one of the most reliable ways of ensuring that your emails will sail by a spam filter.
This is a great boost for your email domain's reputation as if your email address is on a lot of contact lists, their ESP will start to recognize your emails as being trustworthy. 
[F] If you are hoarding inactive subscribers it's best that you turn them loose.
Maintaining an email subscriber list requires a lot of pruning if you are to keep your sender reputation high. One area you need to stay on top of is the inactive users that you are accumulating.
These individuals may have opened one or two of your emails early on but now your analytics show no evidence that they are receiving or opening your mailshots.
These people will drag down your stats and domain reputation as the messages sent to them remain undelivered. Set an expiry date for purging inactive subscribers and stick to it.
I'll run through how you can do this in my article "How to clean up your email list and improve deliverability "
[G] Making it easy for users to unsubscribe will keep your list nimble and boost reputation.
When you are starting to grow an email subscriber list, every signup is precious and you love to see the numbers climb.
However, it is better to have a smaller and more responsive list than a long list of people who are no longer interested in what you have to share.
Making the unsubscribe option clear allows subscribers to freely choose to remain or leave your email list. It also reduces the potential for them marking your messages as spam.
[H] Optimize your email frequency
It may be a little hit and miss at first, but it is well worth establishing the best frequency for email communication with your subscribers.
Sending emails too frequently reduces their value and increases their potential to be recognized as spam.
This will require regular review of your analytics as you find that sweet spot of a high open rate without losing too many subscribers between emails.
Engagement is vital for building reputation, so paying attention to how your subscribers respond to your emails will definitely pay off.
[I] Be careful with email bounce rate
A sustained, high proportion of returned emails will decimate your sending reputation so you want to avoid this as much as possible.
Normally there will be multiple delivery attempts before the mail server defaults to returning your emails to a particular address. 
In my opinion, you do not want to neglect this issue. If you are having problems with a particular email address it's probably best to nip it in the bud!
[J] Quality engaging content is key to keep subscribers switched on and interacting with your emails.
Remember, it was great content that motivated your subscribers to sign up in the first place.
It's hard work but by paying attention to your subscriber list and making an effort to find out what makes them tick and what they would like to hear from you.
To boost reputation, you want the signals and metrics that indicate engagement to remain high. So make an effort with your email marketing and really harness this uniquely personal channel. 
[K] Don't tempt the spam filter with spam trigger words
The spam filters are primed to pull emails that use particular words and phrases that are associated with classic spam scam campaigns. They will be scanning for these in the subject line (mentioned above) and the body of your email. I think you can imagine what some of them would be but here are some examples:
"Money back"
"Passwords"
"$$$"
"Billion" 
"Additional income" 
"Be your own boss"
HubSpot has a very helpful list of these words that are associated with pushy or manipulative communications. 
[L] Limit the number of links that you include in your emails
If you are concerned about being identified as spam you need to use links in your emails really carefully. Remember a spammer only gets one chance to get an unwitting recipient of their email to perform an action.
That is why they cram their emails with links. As a legitimate emailer, you are fostering an ongoing interaction, so you do not need to be so desperate.
Learn from pro email marketers and encourage your subscribers to click a single outbound link to a landing page, where subscribers can then transact or obtain further information. 
[M] Dodgy scripts  will make your emails appear...well...dodgy
Dynamic scripts using JS or Flash sound smart but are a red rag to a spam filter that will see them as very risky.  You can encounter this problem with search engines too.
Some spam filters are so sensitive that even HTML will trigger them. For this reason, it is well worth stripping down your emails to the minimum HTML necessary and including a plain text version of your message so your email gets to as many subscribers as possible.
If you must do the multimedia thing provide an outbound link to your videos or image-rich content
[N] Attachments are an absolute no-no
If you have ever had to eradicate malware from your computer, you will be aware of the pain that clicking on the wrong email attachment can cause.
This is why spam filters no longer leave emails with attachments to chance. If there is a resource or download you want to share, direct your users to a landing page with the relevant information. 
[O] Purchasing third party email lists is a recipe for disaster!
It may be tempting to boost your subscriber numbers by purchasing an email list, but it is likely to end up getting you blacklisted.
This is because these recipients never opted into your email subscriber list and are not expecting a communication from you. It is highly likely that large numbers of these users will perceive your email to be spam.
And if enough of them say you are spamming, you will be blacklisted. Additionally, many purchased lists have emails that are included again and again and are recognized by spam filters. Just say no.
So there you have it, some straightforward common sense advice for building your sender reputation for a long-term boost in deliverability
As you can see, there isn't anything too mysterious in keeping your email domain reputable.
The chances are if you are running well planned and targeted campaigns, you will be enjoying the type of engagement that will reassure spam filters and build your email domain reputation.
However, every so often even the most scrupulously managed email campaigns will get marked as spam. Don't let this get you down by steadily working on your sender reputation - you are playing the long game!
Before you go!
If you're looking to start a new website then maybe you should consider an aged domain. No waiting for that 7-9 month sandbox before you see some results. Get fast results by using aged domains. I recommend ODYS which is where I purchase mine from.
What's the fastest way to monetize your blog? Display ads of course and you can't go far wrong with Ezoic. You can also join their program with a small and even brand new website. By using my link to their Access Now program you'll get quick access to high-paying display ads for your website. Start earning money today! Sign up here.
and finally...
All websites need one thing. Content, whether that be outsourced content like I get from BuySellText or AI software that will write it for you like Jarvis.AI. Currently, the best tool out there if you like AI software.
If you can't see the tool or resources you need here. Check out my resource page which is packed with helpful tools, software, and apps that can help you maximize your revenue and grow your website faster. Many of which are discounted if you click my affiliate link. See my resources page.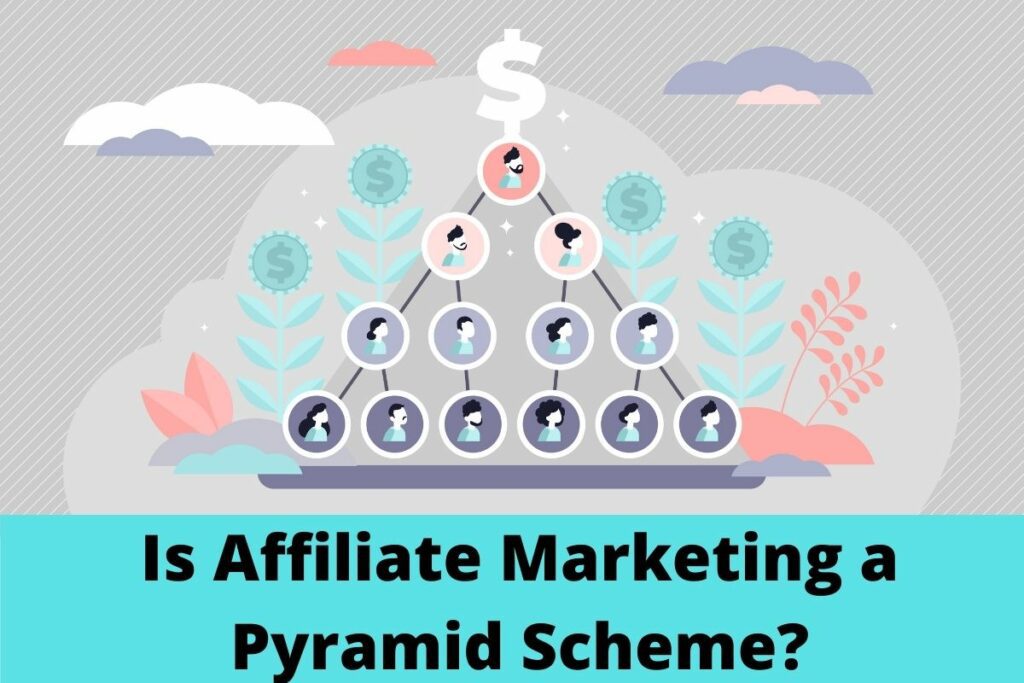 I've decided to write this article because a lot of people are reaching out to me through the site or on social media to ask "is affiliate marketing a pyramid scheme?", and I think it's worth putting an answer out there with my thoughts on the legitimacy of affiliate marketing.
If you are considering taking the leap into starting your own online business with affiliate marketing, you will want to be completely sure that this type of business ownership is 100%  legitimate and safe.
After all, the "Start An Online Business scam" is one of the biggest scams going these days!
The internet can be a murky place to make money so it's no surprise that when you look at the level of monthly income that can be generated through affiliate marketing, for some people it may seem too good to be true. 
In this concise article, I hope I can provide reassurance that building an online business through affiliate marketing is not a scam but is rather a very satisfying way of legitimately obtaining financial freedom.
The takeaways are quick and simple and should make spotting online scams that little bit easier.
So let's get into this!
To give you the quick answer, no, affiliate marketing is NOT a pyramid scheme
But if you want to see my workings out, you'll need to keep reading. 
The easiest way to demonstrate that affiliate marketing has nothing to do with pyramid schemes is to explain what a pyramid scheme is.
What is a pyramid scheme?
A pyramid scheme is a rogue investment scheme, program, or business proposal that is reliant on recruiting an ever-increasing number of investors who are then sent out to gather further investors. At each level of these fraudulent schemes the number of base-level investors increases, forming a pyramid, with money funneled upwards to pay dividends or earnings to earlier investors.
They also are known as franchise fraud and are closely related to the outlawed Ponzi schemes, and are usually illegal because pyramid schemes are unsustainable and participant investors will eventually run out of people to recruit and profits dry up.
Pyramid schemes often appear obvious only after they have collapsed.
This is because these schemes have different guises and almost always present themselves as legitimate businesses, appropriating names and terminology from the business world to deceive unwitting participants.
So it is understandable that people may be concerned that affiliate marketing is a type of affiliate scheme and be cautious to set up an online business because of this. 
Affiliate marketing is a legitimate business model for credible, profitable owner-run businesses
Fraudulent pyramid schemes and similar enterprises rely on the recruitment of new participants for their growth rather than the legitimate marketing and sale of worthwhile products and services.
They prey upon the desire people have for finding ways of generating income for themselves and building productive lives. 
Affiliate marketing could not be further from pyramid schemes and is simply a form of digital marketing where the products and services of a company are marketed online, in return for a commission from the company.
The commission is never greater than the value of the product or service promoted and users who are referred to the company's site visit freely, according to their own interest.
Affiliate marketers build and own online publishing businesses, producing the content that potential customers require to make a decision on purchasing a particular product.
The content produced may be an informative guide or product review, anything that will be of use in helping a user find and select the products that are right for them.
You will find affiliate marketers making money by promoting the products and services of leading companies like Amazon, eBay, and TripAdvisor.
The affiliate program is never set up through an intermediary or third party, everything is open and direct.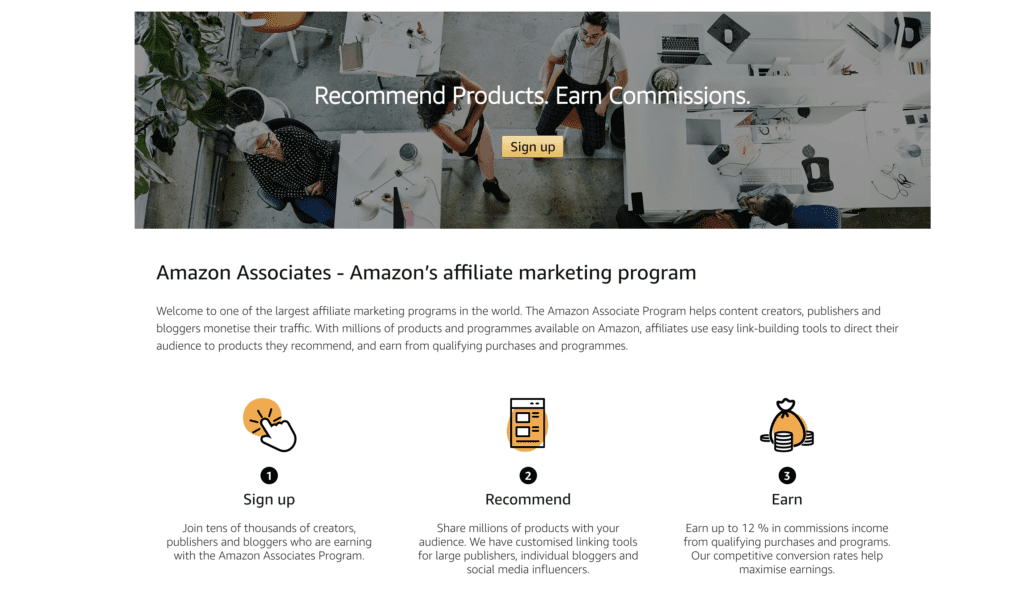 The Amazon associates program is one of the most popular platforms, especially for beginners. It's easy to join and easy to start making passive income quickly.
Full-time blogging builds profitable businesses with passive income from the ground up
With affiliate marketing, you are building your own business rather than investing or partnering in someone else's venture. 
Affiliate marketers start their websites in different ways. For some, it is a natural progression of a blog written about a passion that attracts a sizable audience.
Other affiliate marketers are adept at finding a niche interest or area of knowledge where they can help users by providing authoritative content.
Some affiliate marketers are true investors, outsourcing all aspects of running their websites to a skilled team of content marketing professionals. Whatever the way the business is run, it is 100% owned and operated by you. 
You can earn money as an affiliate marketer in a variety of ways.
Unlike clandestine pyramid schemes, you are 100% in control of how you generate an income online with affiliate marketing. 
When I think about it, there is no official rulebook or method for making money from affiliate marketing.
You don't need to join a program or pay someone to show you as there is so much you can learn for free online. 
In addition, you can join any, or as many affiliate marketing programs as you want.
Nothing is prescribed or restricted as long as you abide within the terms and conditions of the affiliate program's agreement.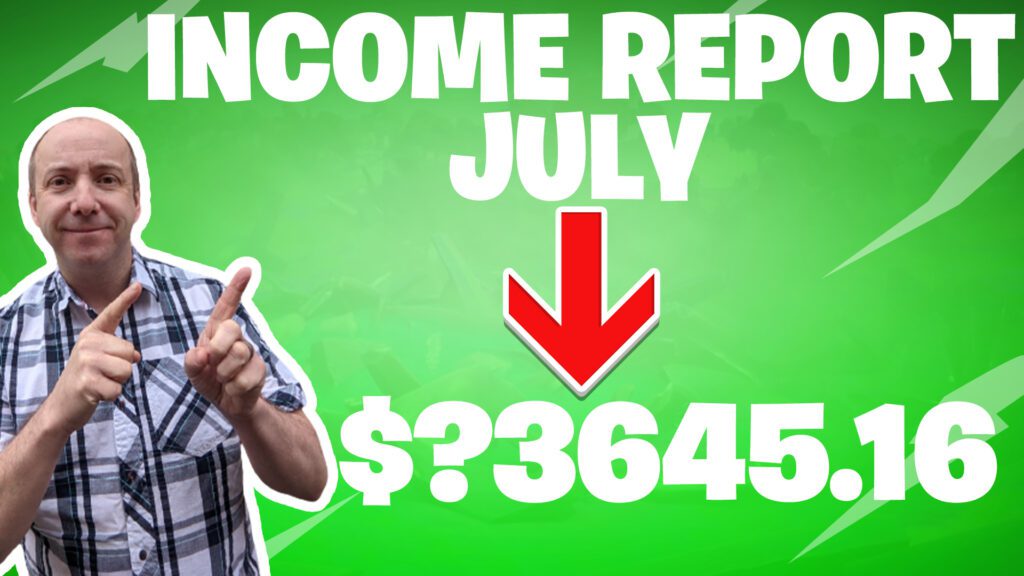 When it comes to making money, affiliate marketers with a website that has good traffic are not limited to affiliate programs for generating income.
You will also find affiliate marketers earning advertising revenue and even selling their own products and services through their sites.
They can also expand onto YouTube, or into email marketing.
And the best bit is that once you have produced a piece of content it can generate traffic and earn for you, long after you hit the publish button. 
If you want to learn more about how full-time bloggers and affiliate marketers earn their income why not read my article "How do bloggers make their money?". 
There's no recruitment of 'investors' here, more than likely you will be the one paying writers and other content creators to help you grow.
I want to emphasize that affiliate marketers are running their own, legitimate businesses, rather than participating in a scheme or program which requires other people's money to survive.
This means that most of the time you will be pulling long hours by yourself or coordinating the efforts of a hired team that includes web designers, copywriters, graphic designers, and social media experts.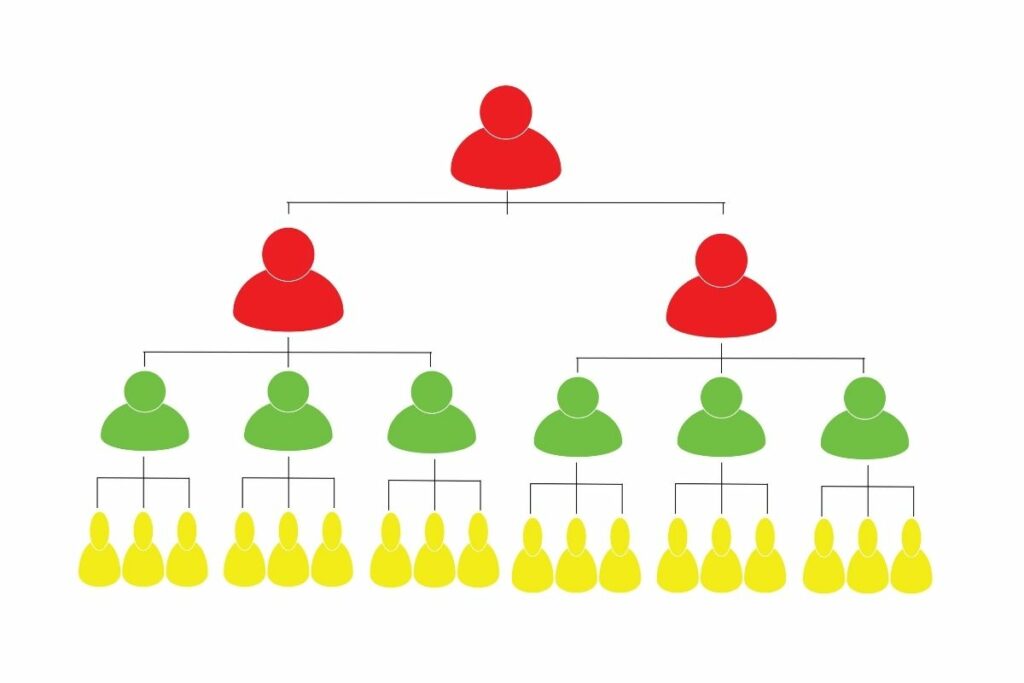 My key pointers for spotting an online pyramid scheme
I hope this article has helped clear things up for you and left you confident that affiliate marketing is legit. 
However there is nothing to stop a pyramid scheme posing as an affiliate marketing opportunity, so to help you stay clear of unscrupulous online businesses, here are 8 quick points that will help you spot pyramid schemes and other online scams. 
#1 Pyramid schemes often have lots of hype. 
There will be many online seminars,  multimedia presentations and aspirational testimonials but little actual information about the company or its business model.
#2 The commissions you earn from sales are greater than the value of the product.
This is a waving red flag for a pyramid scheme and may fail a test of legality.
#3 You get more commission for recruiting people than from selling the actual product.
This is an indication that the real business model you are participating in is getting new recruits to pay fees and buy stock rather than selling a product or service. This is not sustainable long-term.
#4 An absence of contact details or support.
Legitimate businesses will be transparent and available, providing a timely response to your queries or concerns.
#5 Stories of large income earned online with little explanation of how the money is made.
I find reading accounts of people who have established successful legitimate online businesses inspiring and informative as they often provide income reports and detailed explanations of what worked for them.
However, Facebook ads with people in designer clothes or on beaches with the phrase "Start your Online Business" attached are likely to be dubious.
#6 Paying to join an affiliate programme.
An absolute no-no. Companies pay the affiliate marketer, not the other way round.
#7 Programmes that offer turnkey packages that are overpriced.
If you're new to affiliate marketing, a company that provides the website, branding, and content to get started seems like a great deal.
However, you will probably spend less money and get better results by arranging to build your website yourself, and you'll also own the domain which is vital!
#8 You have to recruit new people to the programme to get paid.
If your primary means of making money in a program involves roping in other people to be part of the program, you may be investing in a pyramid scheme. 
I've found that taking the time to research and read a wide variety of information has helped me swerve from online scams.
We are fortunate to be in a time where there are so many easily accessible resources and options for learning how to start a legitimate online business.
When I was getting started, reading blogs and income reports and learning from great YouTubers really helped me gain an understanding of what running a successful online venture would entail.
I've never relied on any single source of advice and information and do not advise that you do either. That's why I make the effort to share my journey here, too. 
If your looking to start affiliate marketing and would like a trusted course that shows you a clear path to success.
I can highly recommend my good friend Morten from Passive Income Geek course. Price here!
His story is real and he walks the walk.
He doesn't just sell a course he actually owns and runs a very successful portfolio of websites including Godownsize.com which earns over $30k a month passively.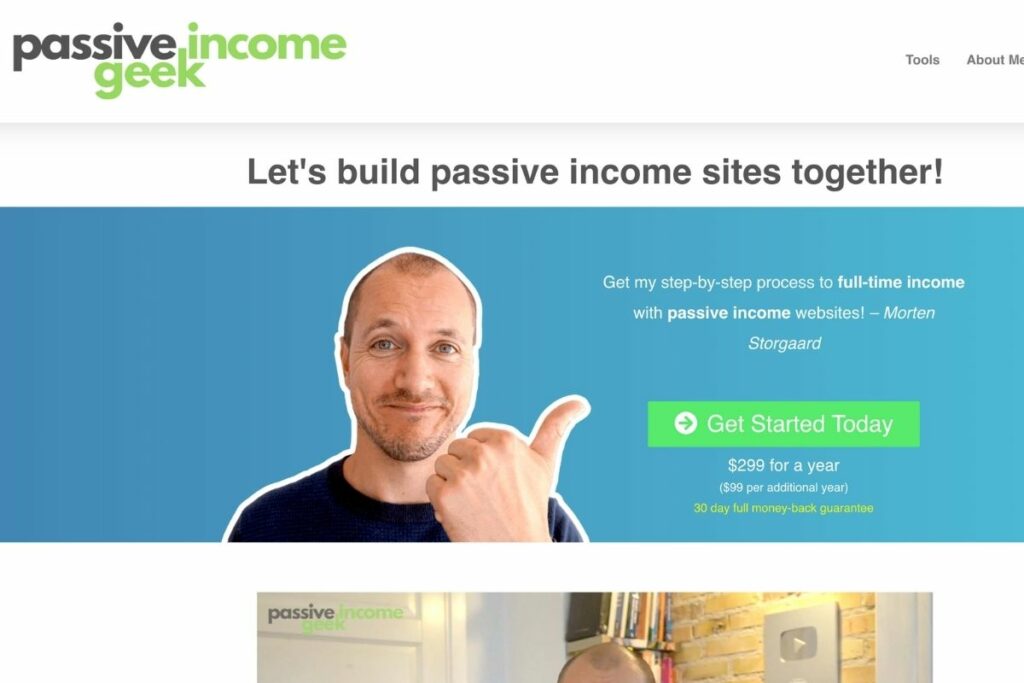 Don't let the pyramid schemes or scams deter you in your search for passive income. 
It's a shame that with so many legitimate opportunities to earn life-changing sums of money online, people set up exploitative scams that make other people the merchandise.
Don't be discouraged. Keep learning and experimenting and I am sure that you will soon find that your online business is off the ground!
Before you go!
If you're looking to start a new website then maybe you should consider an aged domain. No waiting for that 7-9 month sandbox before you see some results. Get fast results by using aged domains. I recommend ODYS which is where I purchase mine from.
What's the fastest way to monetize your blog? Display ads of course and you can't go far wrong with Ezoic. You can also join their program with a small and even brand new website. By using my link to their Access Now program you'll get quick access to high-paying display ads for your website. Start earning money today! Sign up here.
and finally...
All websites need one thing. Content, whether that be outsourced content like I get from BuySellText or AI software that will write it for you like Jarvis.AI. Currently, the best tool out there if you like AI software.
If you can't see the tool or resources you need here. Check out my resource page which is packed with helpful tools, software, and apps that can help you maximize your revenue and grow your website faster. Many of which are discounted if you click my affiliate link. See my resources page.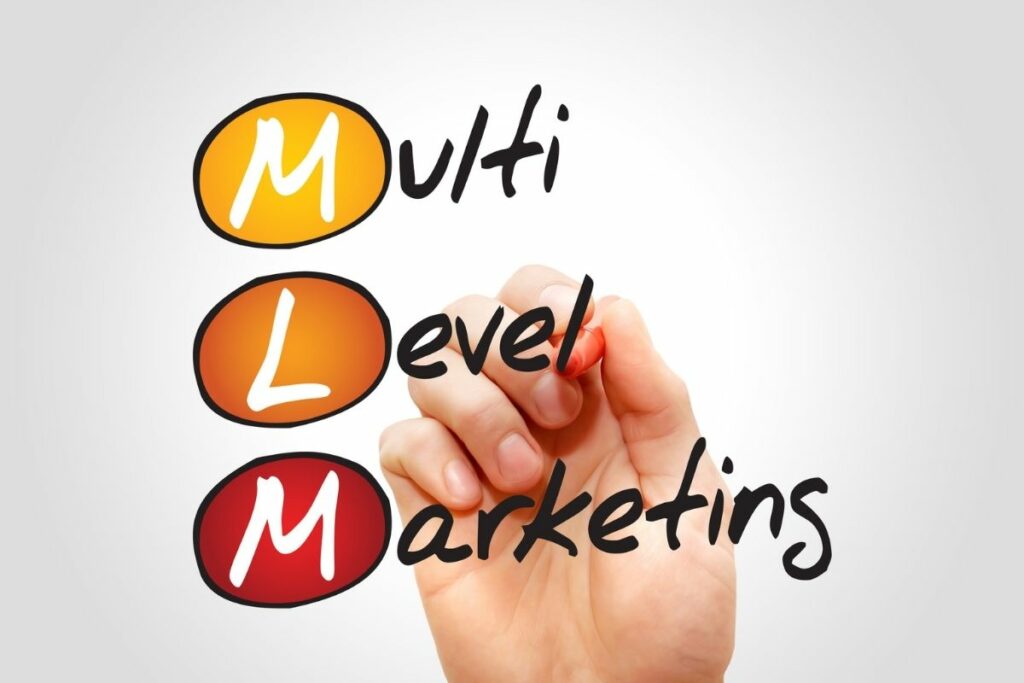 When you are looking to establish a side hustle or passive income stream the options for doing so can seem endless, and a little bit confusing.
It can be really hard to know where to sink your time and money in the hope of a decent return.
I get a lot of people reaching out to me online or on social media to ask if a particular scheme or programme is a viable option for providing the life-changing income you can enjoy with an online business.
In particular, people are desperate to know if affiliate marketing is the same as Multi-Level Marketing (MLM) and understand the differences and legitimacy of both types of business. 
I thought I would wade in and help clear up the differences between affiliate marketing and MLM so you can see where the two stand and make your decisions on what is going to work for you.
So this article is going to be a quick and concise stand-off of affiliate marketing vs MLM with the key takeaways you need to identify each kind of venture and the advantages and disadvantages you need to know for both.
Ready? Let's get into this!
What is affiliate marketing?
Affiliate marketing is a type of online or digital marketing in which businesses pay a fee or commission to an affiliate marketer to generate sales or refer traffic to them from their (the affiliate marketers) website.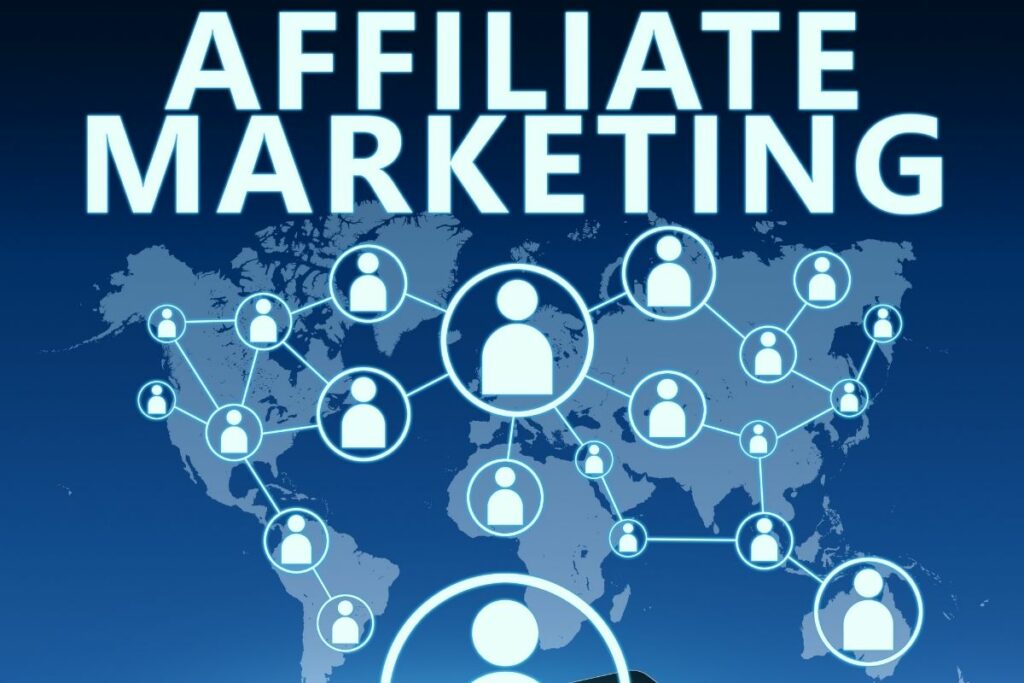 The type and nature of the affiliate's marketing agreement with the companies they promote can vary greatly with the company's commission per sale or referral. 
As an affiliate marketer, you are promoting products and services as your primary activity, creating informative content that will help enquiring users evaluate them and potentially buy.
Affiliate markers have websites, social media, YouTube, and even email available to use for their marketing efforts and have to be adept digital marketers to maximize the reach and engagement of their content and therefore their profit. 
The content created by affiliate marketers is crucially centered on a particular interest or niche that is relevant to the products and services they promote.
These marketers build expertise in providing the useful informative information that people search for when they want to buy a product.
This makes their content valuable to the companies who work with them. 
And what is Multi-level marketing (MLM)?
Multi-level marketing is a sales scheme where unpaid participants are recruited to promote and sell a company's products and services. They also earn a commission on the sales they generate, usually from selling the company product to end-users as well as people they are encouraged to aggressively recruit into the business model.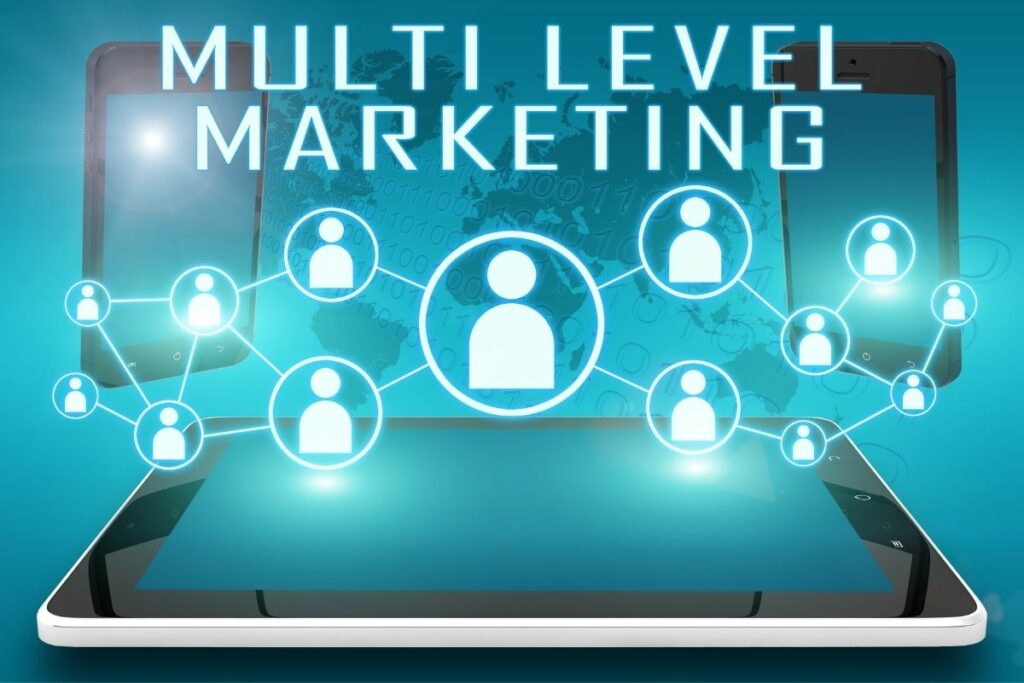 MLM sellers also earn a commission from the sales of their recruit which is described as passive income by some multi-level marketers. 
The companies behind multi-level marketing are typically direct sales companies that create a pyramidal structure for downshifting their products quickly.
I stop short of describing these programmes as pyramid schemes, as some are longstanding and legitimate as I explain below. 
Understanding the difference between affiliate marketing and MLM
You may think that affiliate marketing and MLM are similar types of online business and that you can choose either to make a significant profit.
However, despite both involving marketing and commissions, they could not be more different in motivations, the work required, and outcomes.
Let run on my take on what makes them different
1. Affiliate marketing vs MLM structure
Multi-level marketing is a programme provided by a single company that participants join to work for free and earn a profit share in the form of commissions from direct sales. 
Most MLM schemes are turnkey packages where participants receive products to sell, sales training, marketing materials and a website for a membership fee. 
Affiliate marketers are responsible for building their websites and undertaking content marketing campaigns within a specific niche to generate a specific online audience.
These marketers then apply to relevant affiliate programmes of a range of businesses to provide links that can earn them commissions if their site visitors click on them.
With affiliate marketing, everything is built by the affiliate marketer from the ground up.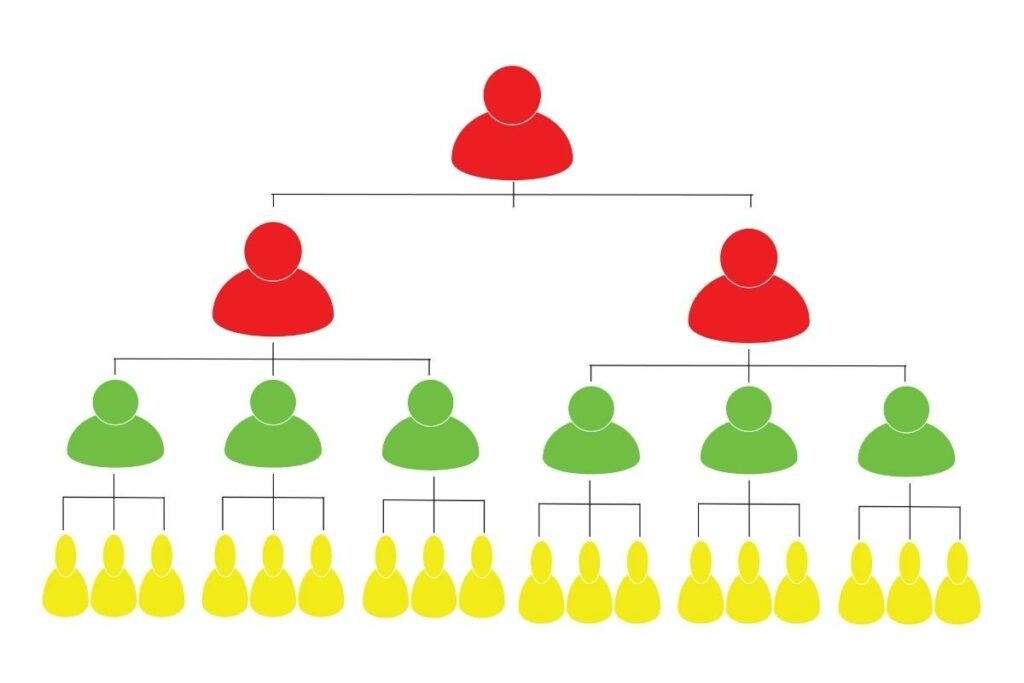 2. Affiliate marketing vs MLM ownership
MLM is often sold with the promise of business ownership, but in reality, the participants rarely own any of the marketing materials, stock, or their website, that may be hosted in a sub-domain of the company site.
Everything is contracted and able to be retrieved from participants if they walk away.
Affiliate marketing grants you sole ownership of the websites you build and host.
You are essentially an online publisher who earns revenue from the companies that you work with.
Ownership is important for me, all the intellectual property in my site is my own and at my disposal to sell if and when I want.
3. Affiliate marketing vs MLM tasks
MLM business owners are trained in online and offline direct selling through a crafted program of seminars, books and on the job training.
If the product is physical, they will have to hold stock and sell it directly or via e-commerce.
MLM companies often prescribe how the product is to be sold and prevent participants from selling in other, novel ways.
Affiliate marketers have less pressure to directly sell or conform to a prescribed way of operating their business. There is no offline, face-to-face selling, all business activity is carried out digitally.
As long as an affiliate marketer adheres to the terms and conditions of the programmes they join, they can do what they want.
Unlike MLM, they also are under no pressure to recruit new people to the programme and to meet specific sales targets 
4. Affiliate marketing vs MLM choices
MLM is heavily controlled by the parent company, which will dictate how each participant's satellite business should be run.
Revenues only come from selling the product to customers and the people you recruit to join the scheme.
The arrangement may place restrictions on other business activities that can be operated at the same time as the MLM business.
The products are also specified, and even though the stock has been purchased you are still obligated to sell it for the price recommended by the company.
An affiliate marketing business has far more scope. Alongside the commission from promoting products on my blog, I can generate revenue through ads, work with multiple companies, or sell my products like the POPCORN web theme I've just released.
I am free to consistently build and innovate my businesses and take them in the direction I want. 
Are MLM and affiliate marketing legit? 
Many people have heard stories of people losing a lot of money through investing in MLM programmes.
But MLM is a legal and legitimate business model.
Though you can end up spending a lot of money on stock, training, admin fees as well as the regular overheads of rubbing a business, an MLM business is not necessarily a scam.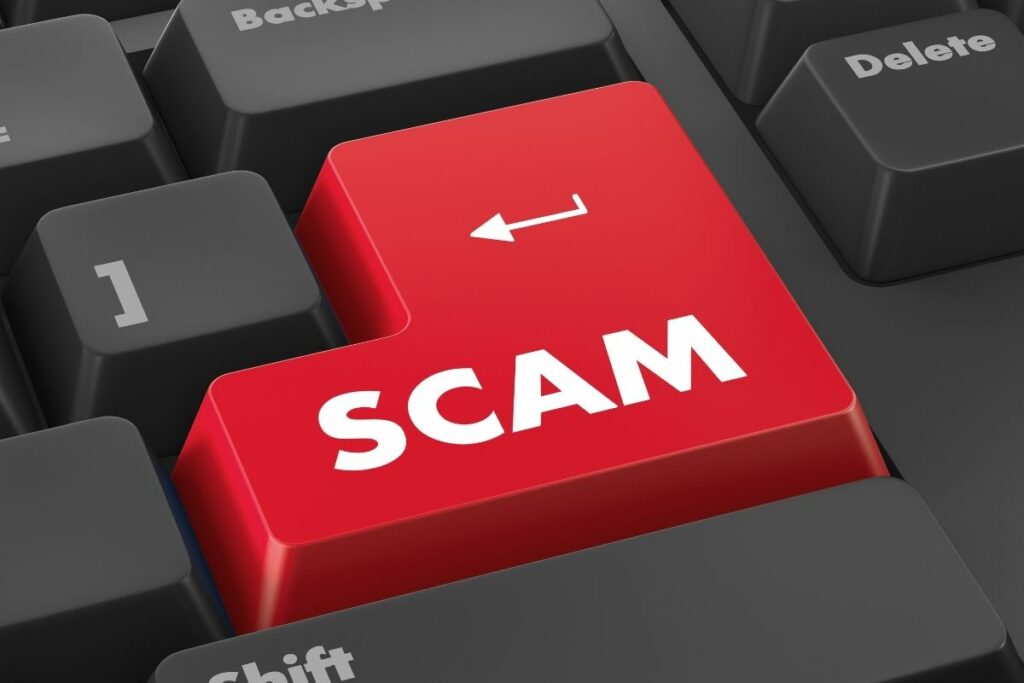 There are some reputable examples of MLM companies that have been trading for decades like Avon, Mary Kay, and Kleeneze.
These companies have well-structured programs that support participants to make a genuine profit.
However, within even legitimate companies there are horror stories of scams where someone within the hierarchy of the organization is siphoning off funds, leaving more junior members with nothing to show for their hard work. 
Thankfully affiliate marketing has a good reputation and is largely scam-free. 
And really with this business model, you are truly working for yourself.
With far more control over the business model, your way of working, and the products you promote, I think it is easier to develop a decent income stream without the pressure and obligations of conforming to a program. 
Both affiliate marketing and MLM require you to be a self-starter to get your venture off the ground.
Without a lot of effort and personal sacrifice, you are unlikely to see much in the way of profit from either type of venture.
A quick run-through of what I think are the advantages and disadvantages of MLM vs Affiliate marketing
As this entire blog is about affiliate marketing we will focus on the pros and cons of MLM. You can learn all about the ups and downs of affiliate marketing on my YouTube channel:
Key advantages of MLM
MLM is a turnkey product: People are attracted to MLM because you can walk into a ready-made enterprise where you just get on with selling. Like a franchise, the company has provided the products, marketing collateral, and even the sales techniques for you to use. There isn't the heavy lifting or uncertainty of building from the ground up. 
MLM programmes make you part of a community: There is a heavy social aspect to MLM which makes you feel as if you are on a shared journey with other business owners. Many companies have social events, conferences and even holidays given to members who sell well. 
MLM gets you out and about: MLM is certainly considered by people who do not just want to be working online. Many MLM programmes involve selling door-to-door or hosting trunk sales where people can try out the products and buy or directly.
Direct sales provide instant transactions: There is no wait for ranking on search engines before you make sales and start to earn cash. 
Need-to-know disadvantages of MLM
MLM is very rigid: if you like to experiment or innovate as you build your business you will find that it is not easy to try new things and the contracts with the MLM companies can be very restrictive. 
Fees and commissions paid to senior members can decimate your profit: this means that you have to generate high volumes of product sales to see any profit.
You have to find new members: selling products is one thing, but selling the company to new entrants is an additional and sometimes unwelcome workload.
MLM is not passive income generating: apart from fees commissions earned from the sales of more junior members you are not establishing any sort of long-term passive income.
For me the freedom and ownership that comes with being an affiliate marketer are unrivalled.
Ownership is the number one advantage of being an affiliate marketer. It gives me the liberty to build the businesses I want and develop passive income streams from the published evergreen content I generate.
Yes, the early days were hard and lonely, but thankfully I am at the stage where my growth and direction is completely unrestricted.
Affiliate marketing is not for everyone but I have found that it helps you build strong business and marketing skills that you can use in so many ways.
And with no financial hurdles to getting started, you can simply go ahead and begin. 
Before you go!
If you're looking to start a new website then maybe you should consider an aged domain. No waiting for that 7-9 month sandbox before you see some results. Get fast results by using aged domains. I recommend ODYS which is where I purchase mine from.
What's the fastest way to monetize your blog? Display ads of course and you can't go far wrong with Ezoic. You can also join their program with a small and even brand new website. By using my link to their Access Now program you'll get quick access to high-paying display ads for your website. Start earning money today! Sign up here.
and finally...
All websites need one thing. Content, whether that be outsourced content like I get from BuySellText or AI software that will write it for you like Jarvis.AI. Currently, the best tool out there if you like AI software.
If you can't see the tool or resources you need here. Check out my resource page which is packed with helpful tools, software, and apps that can help you maximize your revenue and grow your website faster. Many of which are discounted if you click my affiliate link. See my resources page.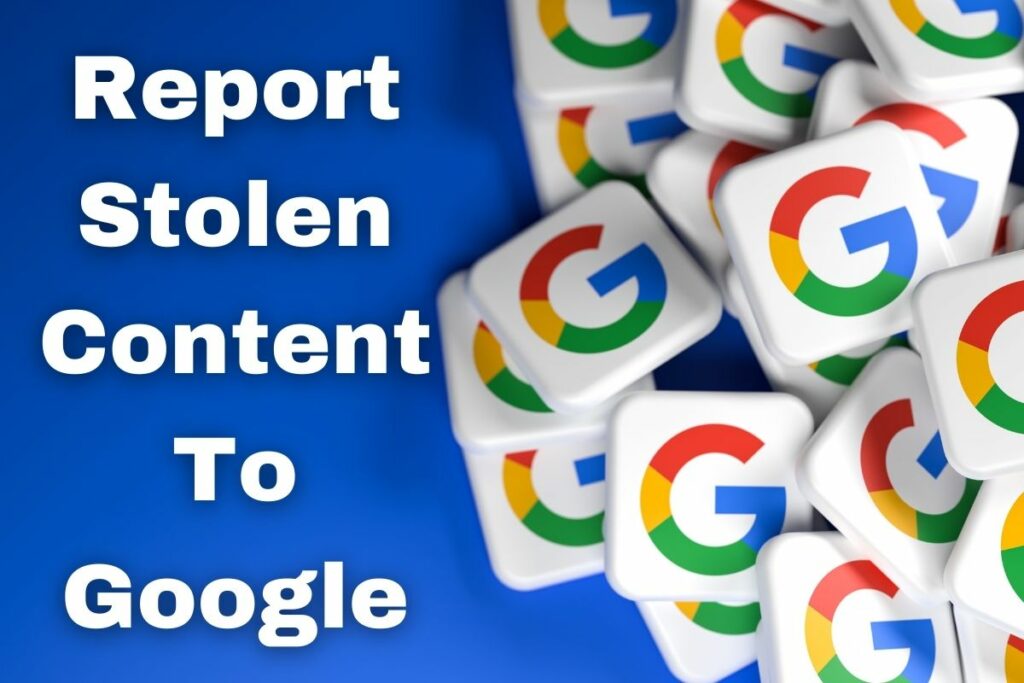 They say imitation is the sincerest form of flattery, but sometimes copied content is just downright theft!
The last thing a website that you have worked hard to make authoritative and engaging needs, is to find its content has been duplicated elsewhere.
Yet some unscrupulous individuals, spammers, and scraper bots will think nothing of stealing whole pages of original content and blogs from your site to furnish their empty or worse still, spammy pages. 
Unfortunately, if this happens to you, it can't be ignored.
Though search engines are increasingly sophisticated when it comes to discerning duplicate content, you may find that your site ends up with the blame and any penalties that might be incurred. 
This means that if you find that you have had content stolen, you'll need to know how to alert Google to the problem so that your site is not negatively impacted.
Getting this sorted favorably might sound like an impossibility, but if you act promptly, you could have a resolution to this issue within days. 
In this article, we'll look at how you can go about reporting stolen content to the search engine and how you can prevent content thieves in future. 
Ready? Let's get into this!
Don't ignore a copied content issue!
Stolen or duplicate content can be problematic for your site in many ways, but most importantly because the thieves can get off scot-free, while your innocent site languishes in the rankings.
The key symptoms of a copied content issue include a nasty dip in the SERPS and being outranked by the plagiarized content.
Some website owners only become aware of a crafty duplication by being hit hard by one of Google's algorithm updates.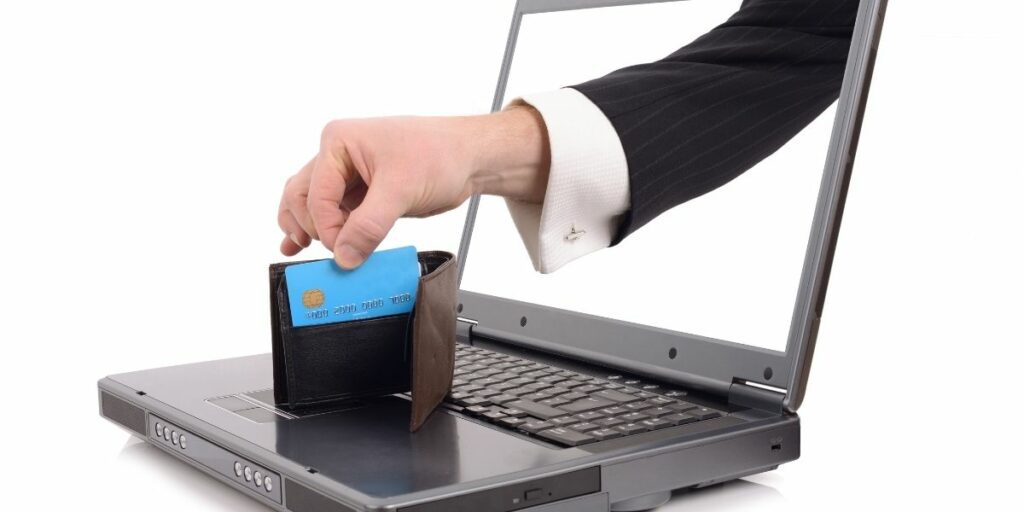 Content theft can affect any site that can be read or scraped, and even if the content has a high page rank, page or domain authority and plenty of social shares, it is not immune from this adverse effect.
This is because if the stolen content is published in a more recent blog, article or webpage, the search engine bots may prioritize it as fresher, updated content despite your vintage original being right there!
Identifying malicious non-internal examples of duplicate content is still a bit of a blind spot for Google (despite the Panda update that was actively targeting duplicate content) and the content thieves are currently taking advantage of it.
Take direct action about content theft by reporting it to Google yourself
This is not the time to be shy and retiring or take a wait-and-see approach.
If you are concerned that your web content is being stolen, you need to first identify the theft and then report it to Google.
It's a good deed to the search engine because, after all, it doesn't want to be delivering spammy copied content in its SERPs.
Let's go through how to report stolen content to Google, step-by-step.
Step one: Use a plagiarism checker to identify the content that has been duplicated and its source.
Grammarly and Copyscape are well-known plagiarism checkers that can scan anything from a paragraph of text to your whole website.
Any duplicate content will be identified and highlighted with the offending domain.
Alternatively, you can copy and paste content from your site directly into Google to see where it is being used.
Step two: You can be polite and reach out to the website with the duplicate content, asking them to remove it. 
Sometimes, directly requesting that a site that has copied your duplicate content remove it is all you need to do.
They may not be aware that the content was copied as it may have been purchased or added by the original web designer.
Providing a chance for them to put things right, saves them from being penalized.
Step three: The identified copied content can be reported to Google as a legal request under DMCA law.
Since the late 1990s, the Digital Millennium Copyright Act (DMCA) has been enacted to protect all sorts of creative content on the internet from theft.
It is on the basis of the US copyright law that Google will act to tackle plagiarizers.
You report the stolen content you would like to be removed in accordance with DMCA for each Google service in which it appears.
If the content is ranked in Google search but comes from a Blogger site, you will need to make two separate requests. 
Step four: Once you have started your request, complete the requested information from Google.
This can be time-consuming but, providing accurate information will help Google identify and remove the offending content more quickly.
The short Google questionnaire that you will have to complete for each Google service that is affected includes the reason for reporting the content for removal and whether or not you are the copyright holder of the content. 
Step five: You will then progress to a further form where you can report the URLs where your content is being copied.
Check everything carefully before submitting your request. 
Here is the link to report copyright or stolen content to Google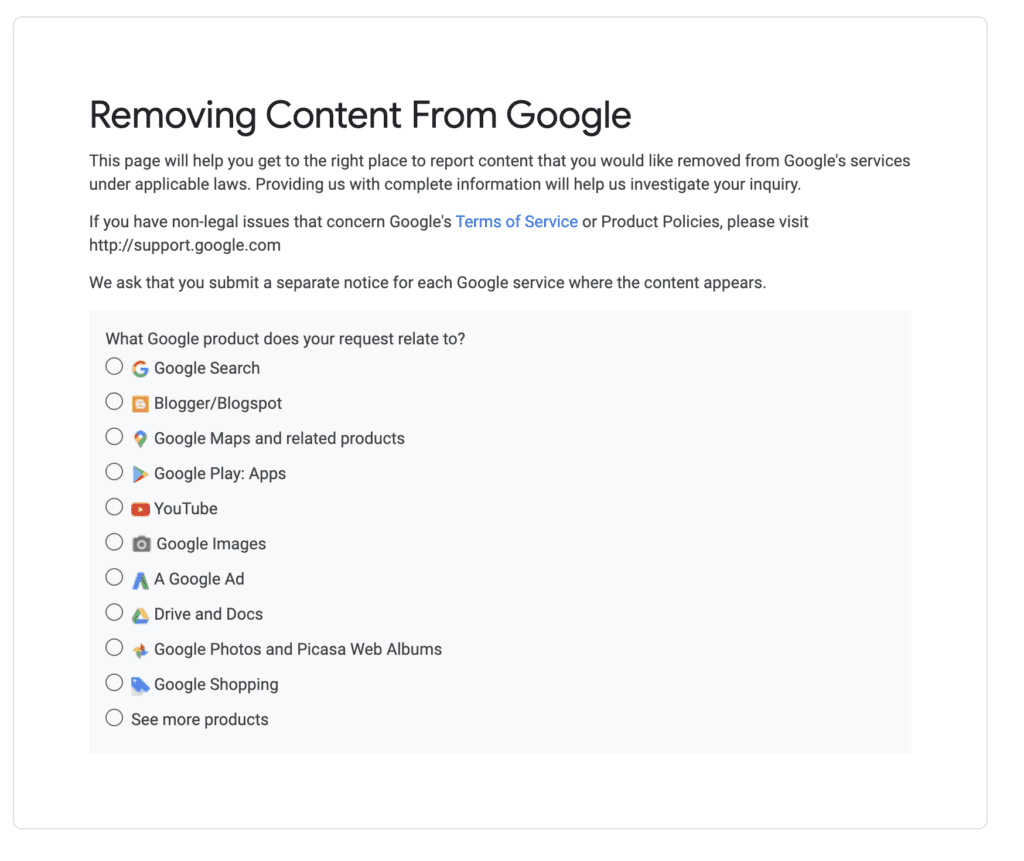 How long does it take Google to tackle stolen content that has been reported? 
Thankfully, Google is responsive, but it can take anything between a few days up to two weeks or more to have the stolen content removed.
Many website owners will see an uplift in their traffic as the stolen content is purged. 
You can also target the offending website directly by drafting a DMCA takedown notice in the first instance and looking up the web host of the site to submit a DMCA takedown request there.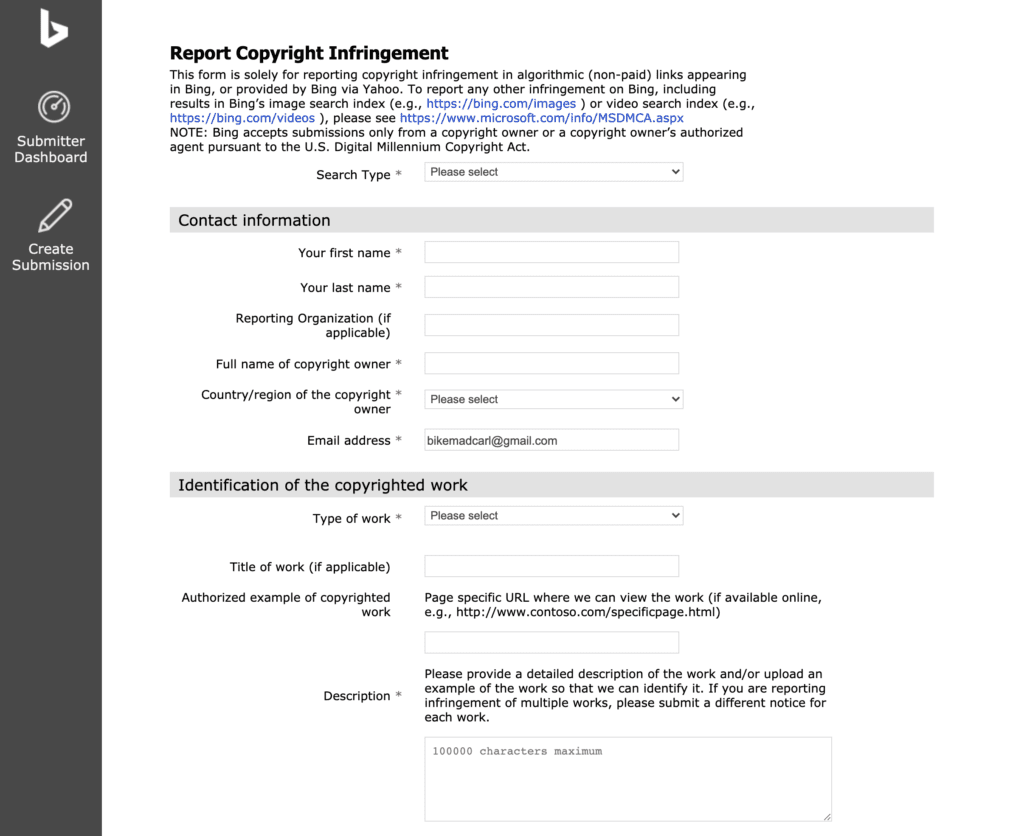 This method is often less effective though as hosts vary in their responses and interpretation of the law. 
Prevent content thieves from returning by protecting your content from theft
Thankfully, there is some great software that you can use to prevent your content from being stolen.
Many of these programs can ringfence your site content to protect it from scraper bots that scrape and steal content on the internet, or continuously crawl and monitor for new instances of duplicate content.
Here are some of the available solutions.  
Copysentry by Copyscape will continually monitor the web for duplicate content from your site and will notify you by email if your web content is plagiarized.
Google Alerts is a handy free way of keeping tabs on instances of your unique content being used elsewhere. By setting up a Google Alert for distinctive phrases or paragraphs in your text, you will be notified if someone else is using them.
Cloudflare content protection provides a strong firewall for your site that prevents scraper bots from accessing your website servers. 
You can also add a copyright notice to your blog which can deter some plagiarizers or disable text highlighting or copying on your page. 
Before you go!
If you're looking to start a new website then maybe you should consider an aged domain. No waiting for that 7-9 month sandbox before you see some results. Get fast results by using aged domains. I recommend ODYS which is where I purchase mine from.
What's the fastest way to monetize your blog? Display ads of course and you can't go far wrong with Ezoic. You can also join their program with a small and even brand new website. By using my link to their Access Now program you'll get quick access to high-paying display ads for your website. Start earning money today! Sign up here.
and finally...
All websites need one thing. Content, whether that be outsourced content like I get from BuySellText or AI software that will write it for you like Jarvis.AI. Currently, the best tool out there if you like AI software.
If you can't see the tool or resources you need here. Check out my resource page which is packed with helpful tools, software, and apps that can help you maximize your revenue and grow your website faster. Many of which are discounted if you click my affiliate link. See my resources page.