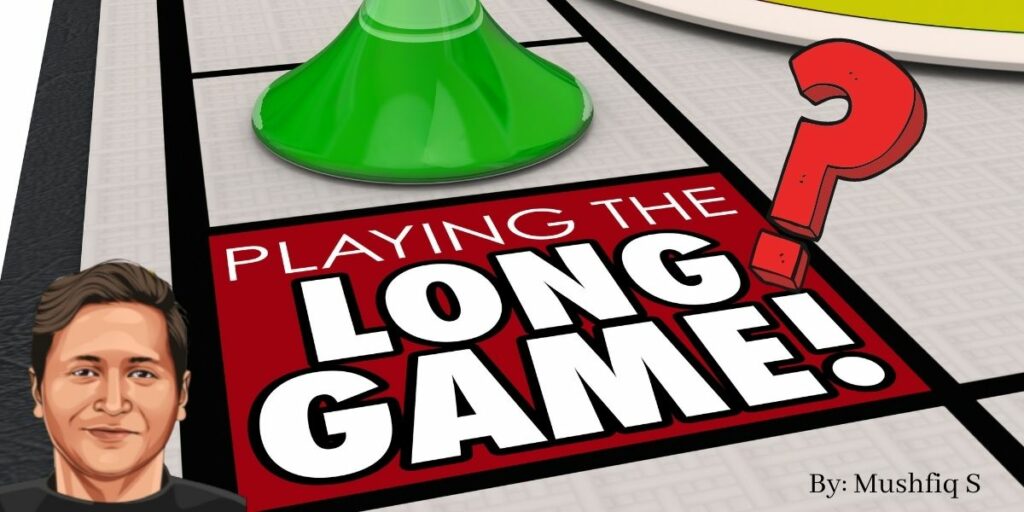 This article has been written and submitted by my good friend and well-respected affiliate marketer Mushfiq. His experience from buying and selling over (175+) websites is simply unbeatable. Enjoy the article!
---
Building websites from scratch for the big sale, or buying, improving, and flipping websites for profit are both strategies I'm a big fan of.
There are also many others who build niche websites to hold them for long-term passive income. This is another great strategy, and it's definitely one that is worth looking into.
Many of us who are in the niche site space long enough will often do both at some point. Many of the steps are the same whether building a site for a passive income portfolio or preparing for a big one-time payday from a flip.
In this write-up, I will go into depth of what are the different strategies for long-term passive income.
Build vs Buy Niche Sites: The Ultimate Decision
The smart move is to start with one site to learn the ropes.
On my first site, I not only needed to know about the topic I was blogging about, but also learn SEO and good monetization practices.
I understood these skills would be important to determine my success on the sites that I did the majority of the work on.
They would also help so I would be able to more effectively locate good writers or outreach specialists and train them to do things in a way that was proven to work.
Building Sites from Scratch
I strongly believe that one needs to build a site from scratch before getting into buying sites.
These skills include:
Learning to write good content that search engines love
Running successful link outreach
Optimizing on-page SEO factors
Increasing revenue through better monetization
Building sites from scratch allows me to maintain full control over the process. Since I'm the one doing the work, I know it's being done right.
This also is a budget-friendly option. Beyond a domain name, good hosting, and an SSL there aren't additional expenses for most of the process. At least until scaling up with paid work or outreach makes sense.
This is going to be the method that has the lowest initial costs in most cases but can also be the most time intensive.
Aged Domains
A good aged domain is like a "cheat code" that lets me build a site from scratch while skipping the Google Sandbox and seeing results almost right away.
This is the way I prefer to build a new site from scratch because it means some of the SEO work and brand building Google wants to see is already done.
A good aged domain can be expensive for a true beginner, but it is always worth considering when the budget is there for it.
Check out this guide to building niche sites on aged domains.
Pros
Most budget friendly option
Full control over the process
Forces the learning of crucial skills
Can tackle any niche I'm excited about - I don't have to wait for a good site in that niche to come up for sale
Cons
Heavily time and work intensive
Requires an aged domain to avoid the Google sandbox and/or see early profits
Requires much more SEO work if not using an aged domain
Buying & Improving an Existing Site
Also known as "flipping sites," buying a profitable site that I know has all kinds of untapped potential is one of my favorite models for making money online.
This method requires more money up front. It also means knowing what you're doing to consistently make profits.
Becoming really good at flipping websites requires a lot of skill. Especially in SEO, spotting obvious problems or missed opportunities, identifying sites where monetization is under-optimized, and of course due diligence.
Pros
Starting out with a money making site
Some easy changes can result in big immediate results
Less work than starting from scratch
Cons
Requires more starting capital
Requires more growth/successes to make the profit worth my time
Need to spend a lot of time looking for good deals
Buy DFY Sites
The idea of buying done for you (DFY) niche sites is one every entrepreneur needs to look at and consider. Especially for true beginners.
This is where an agency of experienced writers, marketers, and SEO specialists take payment to create a niche website for the client. They handle the legwork, and hopefully the client ends up with a profitable site.
Or at least one that has potential to be.
There's definitely a place for these types of sites in the market, though beyond the true beginner I don't believe it makes sense for most people.
Pros
Mostly hands off other than a few emails
True beginners can see how a niche site is built (good learning experience)
Cons
High starting costs
Very little or no control over keyword selection
Trusting the agency for quality content
Starting a Portfolio of Niche Sites
Building a single site for passive income is a bad strategy.
While beginners should absolutely focus on a single website starting out, if the goal is passive income, a portfolio of sites needs to be the long-term goal.
Passive income that depends on a single site is always going to be in danger. If that site tanks, the income dries up and the party's over.
The shortlist strategy for building a portfolio basically goes:
Build (or buy) a profitable website
Use good content, SEO, and optimization to maximize traffic
Learn to maximize ad and affiliate income
Find other sources of income to boost earnings
Put the first site on maintenance mode, start or buy a second
Learn to scale and repeat
There's plenty to learn in each of those bullet points, but that is the basic outline for snowballing from one profitable site to a portfolio of many sites that offers both passive income and more security.
Properly Planning for Long-Term Success
When flipping a single website it can be advantageous to focus hard on building up the one site. For a portfolio long-term success is going to be much more obtainable with good strategic planning.
This means looking at:
When to work on a site and when to outsource
When to keep working on building a current site and when to begin a new one
Building or buying sites in different niches
Having many different income sources
Each of these is an important point not only for making more money but for also making sure that the passive income built remains secure. Or at least as secure as possible.
Importance of Different Niches
When I'm looking for long-term passive income, that means those monthly payments need to keep coming regardless of changes to Google, Amazon Associates, or other affiliate programs.
The idea of passive income is freedom because you have that monetary safety net.
Amazon changing a category from 8% to 1% can really hammer a niche. If that category was home improvement and my sites were kitchen, garage, basement, and general home improvement then that's a serious problem. 
That one change can sink the earnings of all four sites.
Having sites across multiple different niches can help prevent this from happening.
Importance of Different Income Sources
The more different sources of income a portfolio of sites has, the better. While display ads and Amazon affiliate links are par for the course, there are many other options that should be pursued.
Clickbank, other affiliate marketplaces, direct affiliate deals with companies are just some good options for getting more monetization.
Video ads work for some niches, as do paid listings. Depending on the niche, maybe creating an information product, membership area, or software can help.
Getting the most out of visiting traffic will help determine how fast I hit the passive income numbers I want.
Someone relying on one source of income is completely beholden to that company for payment. On the other hand if a portfolio has 30 different sources of income, losing one, even a big one, shouldn't be crippling.
FAQ
Why not double down on one niche?
There are a few reasons this isn't the best option. One of the major benefits of having a portfolio of niche sites is safety. So if one site's earnings get crushed, I'm still making plenty from the others.
If two sites are in the exact same niche, they're competing with one another for traffic. While being 1-2 for every term in a niche can sound great, it's not as profitable as many might imagine. There's a ceiling on what the second site can earn.
For sites in related topics (like a camping site, fishing site, and hiking site, for someone into the outdoors, for example) this can be a good strategy to start. Especially in fields that person is passionate and knowledgeable about.
However, if Amazon crushes outdoor commission rates and a major outdoor affiliate program shuts down, that can hit the income of all those sites.
On the other hand, if I have six sites, each one in a different niche, one site's earnings getting hammered won't be an emergency. 
Diversification gives a larger degree of safety.
Should I just focus on Amazon sites or display ad sites?
I recommend monetizing with both. Most sites should have a mix of keywords that focus on informational topics or buying based keywords. Even many information-based topics will have a good space for recommending a product.
Monetizing with both raises the site's earning potential as well as simply offering more safety because revenue is diversified. Matt Diggity's case study shows how you can place display ads and affiliate products on same articles without a massive decline in revenue.
Being too focused on just one or the other not only makes a site more beholden to that source of income, but also robs the website builder of the skills and knowledge that comes from the monetization method that wasn't chosen.
Why don't I just flip the niche sites?
In my case many times I eventually do just that! Building the site to be as profitable as possible is good practice whether keeping the site as part of a passive income portfolio or preparing it for sale.
The big one time payment from selling a site can be a big boost. Often I find that to be the right move based on my plans and how I can reinvest the money. However, if the goal is a passive monthly income then maintaining a portfolio of earning sites is a must.
Wrap Up
The same skills needed for improving the value of a single website for flipping are needed when building a portfolio of money-making sites.
While the idea of getting paid for work already done is great and can be a reality, it is an enormous amount of work upfront.
With a smart plan, focus on getting the most out of limited work energy, and building an intelligent diversified portfolio of niche sites it is a dream that can be an online reality.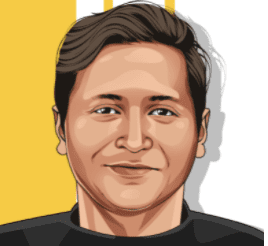 Bio: Mushfiq has been buying, growing, and selling website assets since 2008. His first exit was in 2010. Since then, he has done 175 website flips with multiple 6-figure exits. His free newsletter, The Website Flip, covers case studies on his portfolio of sites, website flipping guides, and exclusive websites for sale.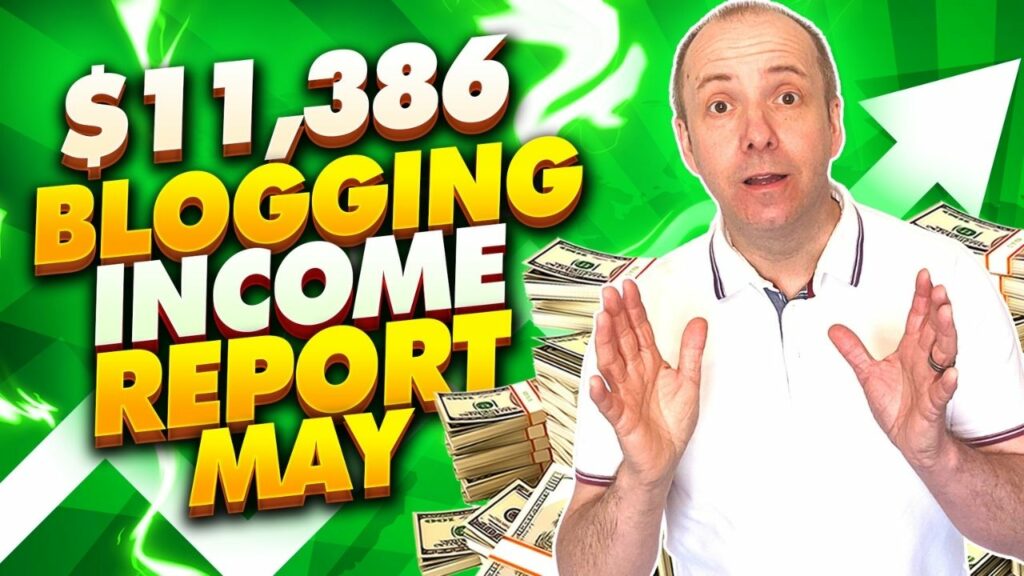 Well, what a month it has been.
For those of you who just want to see the numbers I have listed them below.
However, there is a lot of detail in the video so I suggest you watch it until the end.
Total income $11386
Websites $5347.93
Affiliate Brand income $6038.07
Before tax profit $6739.45
I always list my income in dollars even though I live in the UK and get paid in good old British Pounds.
The reason is that 70% of my audience is from the USA and most affiliate programs and revenue from display ads also come in in dollars.
This makes it easy for me to report to you... But hard for my accountant. LOL
It's the BIGGEST month I have had since becoming a full-time affiliate marketer without selling a website.
You may remember that I sold one of my websites a while back now and that income added to my affiliate income was $25772.52 you can see that report here.
May 2021 was also the first month that I broke into the exclusive 5 figure a month blogging income report level. I actually thought it would take me until the end of this year to bring to you a 5 figure income report.
But, thanks to a few affiliate programs I shared with you all. I hit that target a bit sooner than I thought.
I'm focusing on more and more blogs for this website and my brand carlbroadbent.com and you will see from the video that I have started to invest time and money into my affiliate brand.
Why?
Well, when you watch the video you'll see the numbers are starting to beat my website income.
Granted, my websites are in the quietest part of the year and in QTR4 there is no way my affiliate income will beat my websites.
Unless tow things happen..
My websites get hit by all the Google Updates
My affiliate brand and carlbroadbent.com grows faster than I had thought
Other wise the RPM and SALES made in Oct, Nov and Dec of 2021 should be some of the best yet.
I'm very excited for the end of the year.
I was going to write the entire income report out here on this blog but I feel the videos do it better justice.
However, if you feel that it would be valuable to you. Then please let me know and I will start to type them up in future if it helps you.
But for now... Watch the detailed income report on YouTube and let me know in the comments ' how you're doing? '
I would love to know.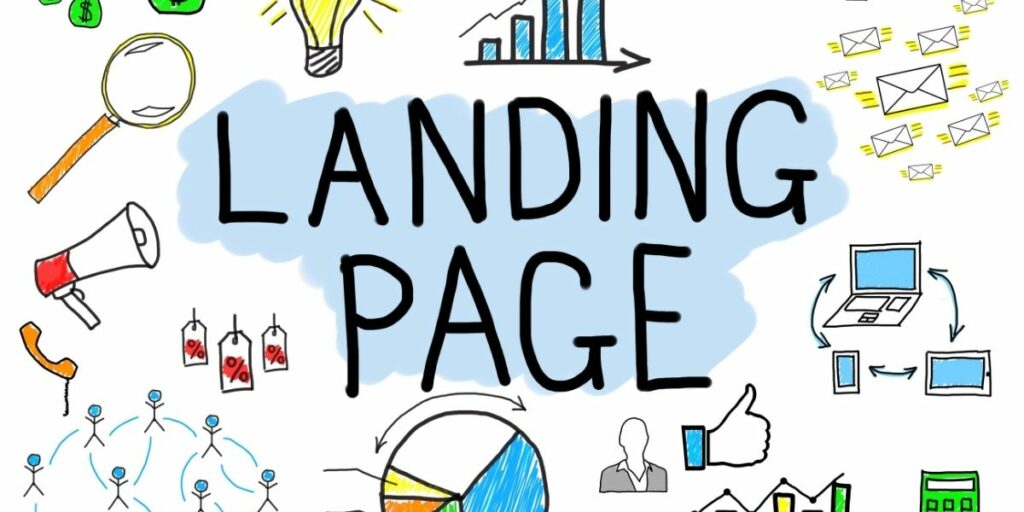 Are you website-free but looking for a smart way of presenting your brand online?
If the answer is "yes", you could really benefit from using landing pages as part of your strategy. I've found that these stand-alone, non-website pages (complete with URL) really help me take a more focused and targeted approach to engage my website visitors and building my email lists.
But don't you need a website to publish pages online?
I used to think that too, but as I have found out you can almost identical pages online, one of which is a webpage and the other a landing page.
To get to the bottom of this were going to take a look at the difference between a landing page and a website.
Both are powerful marketing tools that work great on their own and even better together. Let's get into this.
What is a website?
A website is a collection of individually addressed and interlinked web pages that are filed and accessible under a single domain name.
Websites are the bread and butter of the internet and are produced by individuals or organizations to display information online.
So, what is a landing page?
Good question. A landing page is firstly a single webpage that is published online. It is designed to stand alone and be interacted with individually.
Though it may be linked to a website it is not navigable.
Landing pages display focused information on a particular topic and are designed to prompt the page visitor to complete a specific action on the page.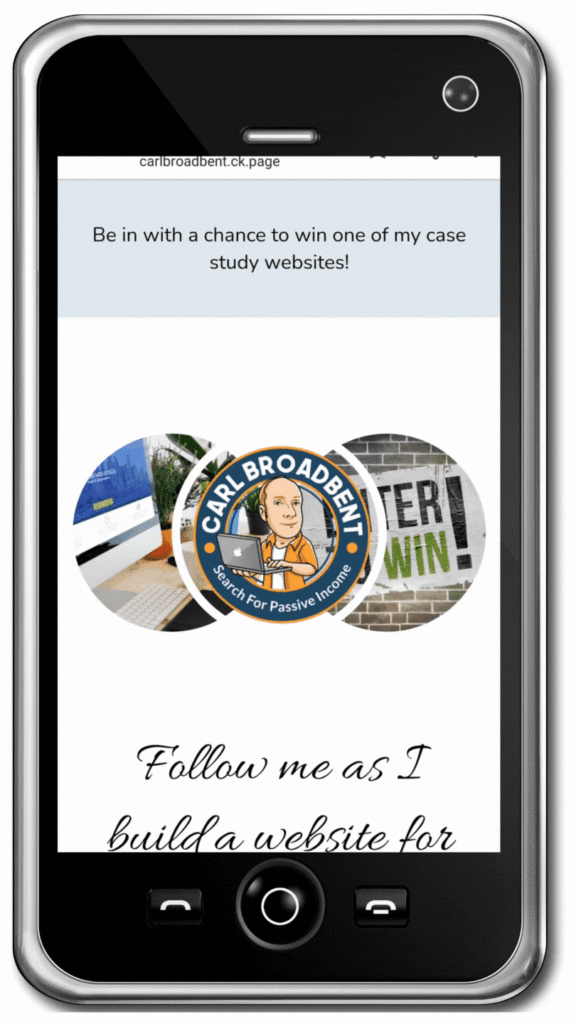 So if websites and landing pages both consist of some form of webpage what is the difference?
This is a common question and probably confusion between website pages and landing pages often means that neither type of page is utilised optimally.
However, the key distinction to remember is a website and a landing page have different purposes.
You are using them for different reasons and each page type should perform differently with different results.
Static website pages are by nature, more general and informative.
Of course, a blog is dynamic as it updated regularly with new and varied posts.
But a general web page is all about inviting visitors in to learn about and explore your brand.
I use web pages, particularly the home page as an introduction to what the website is about, the business or brand and its values.
No-obligation, hassle-free info is provided like services provided or contact details.
If you take a look around my site, you will see that that is what my pages are doing.
They are my way of welcoming you to the site and enabling you to learn a little bit about me.
With landing pages, it's all about focus.
Landing places are one of the few places on the internet where you can unashamedly get to the point.
They are highly engineered and well-targeted sales or lead-generation machines. After all, look at the alternative names:
lead capture page
opt-in page
static page
single property page
destination page
splash page
capture page
lead magnet page
gift page
free offer page.
squeeze page
A landing page that does what it is meant to do should generate, enquiries, email subscribers, orders or any other specific action you want your visitors to take.
Convinced? Click here to get your FREE Convertkit and start building a landing page today.
Conversion is key!
Because landing pages are so targeted and focused, they are effective.
They can be used for discrete time-limited campaigns or offers and always lead visitors to a singular goal or clear call to action.
In building landing pages, you are completely focused on the bottom line and helping your visitor make their decision.
Distractions are kept to a minimum and the page layout, messaging and design is similarly honed to get the desired opt-in.
Because the landing pages are used for a singular purpose you can create many of them each targeting a different part of your audience.
The varied landing pages will resonate with specific groups and provide you with an enhanced conversion rate.
Just look at these mouthwatering stats for landing page conversions:
Website pages and landing pages are like different ends of a funnel.
A homepage has a lot of work to do as it has to speak to the widest possible audience to try and engage them.
Just like the broad opening of a funnel. This is a big job as many visitors may not have come across the site before and need to be brought up to speed.
Messaging on these types of pages is very generic and the pages are often busy with lots of links to more focused areas of the site.
With this type of broad approach, a targeted marketing message or call to action can get completely lost.
Page visitors are easily distracted by links and information, diluting any promotional messages.
On the other hand, a landing page is like the opposite narrow end of a funnel as it has no distractions but doggedly drives the visitor to the opt-in.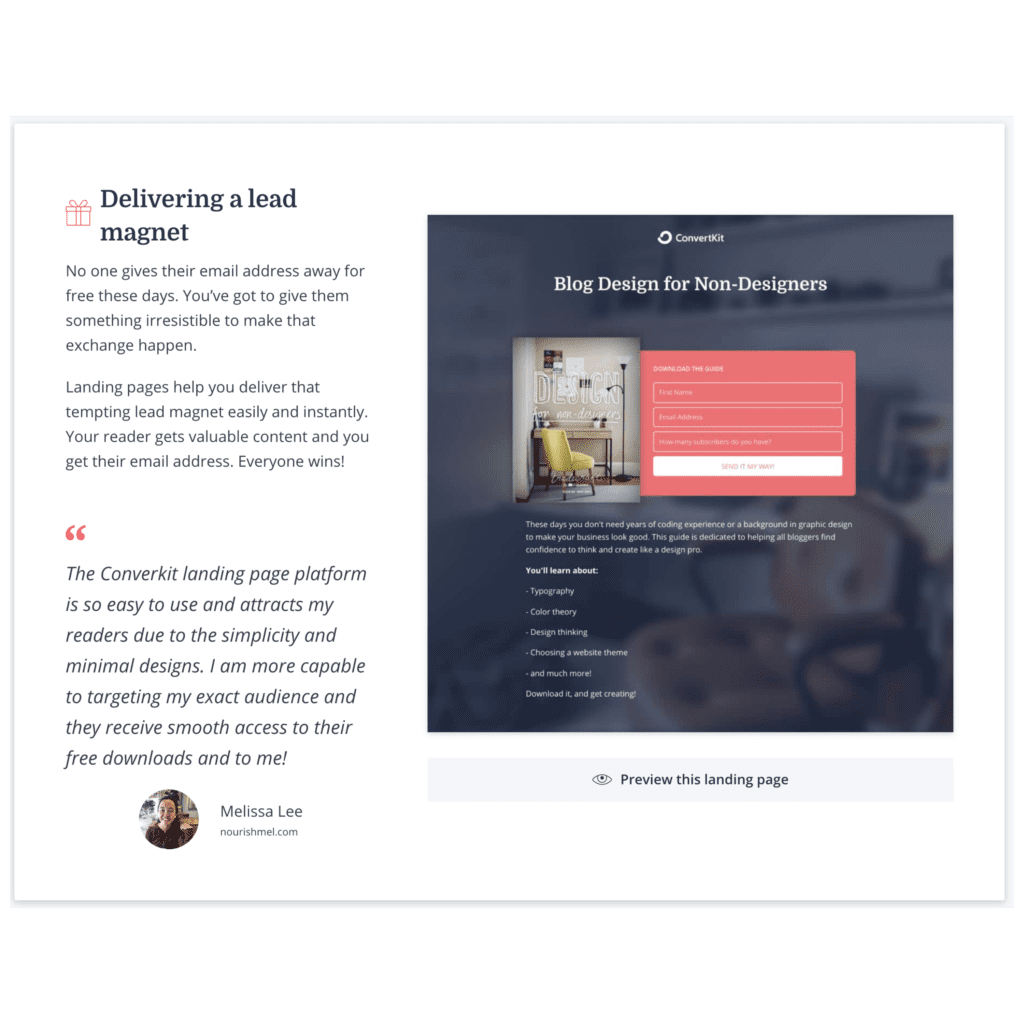 A closer look at what landing pages can do for you.
Having discrete web pages that convert more of your traffic is a win-win for your affiliate marketing.
After all, it takes the pressure off your website pages and the creation of innumerable random URLs to support specific campaigns and agendas that can affect the structure and performance of your site on the major search engines.
Other key benefits of landing pages include:
More direct and personalized interaction with your audience: Because landing pages are hyper-focused you can achieve much more direct communication with site visitors who find your page. As the audience has been segmented and targeted through content and keywords that they are searching for your landing page is more likely to resonate with them.
The ability to undertake A/B testing to enhance conversion rates: By testing different landing page designs you can zone in on the design features and content that resonate with your audience.
Landing page design is uncluttered: You don't need to manage the distractions of a sidebar or outbound links.
You can have separate online communications from your website: Landing pages mean you do not need to cumber your website with every single marketing message.
Landing pages allow you to market online: This is the ideal arrangement for YouTube or social media pros who have a large following but do not want to have the hassle of running a whole website. Hosted landing pages are a fuss-free way to direct traffic to an online opt-in.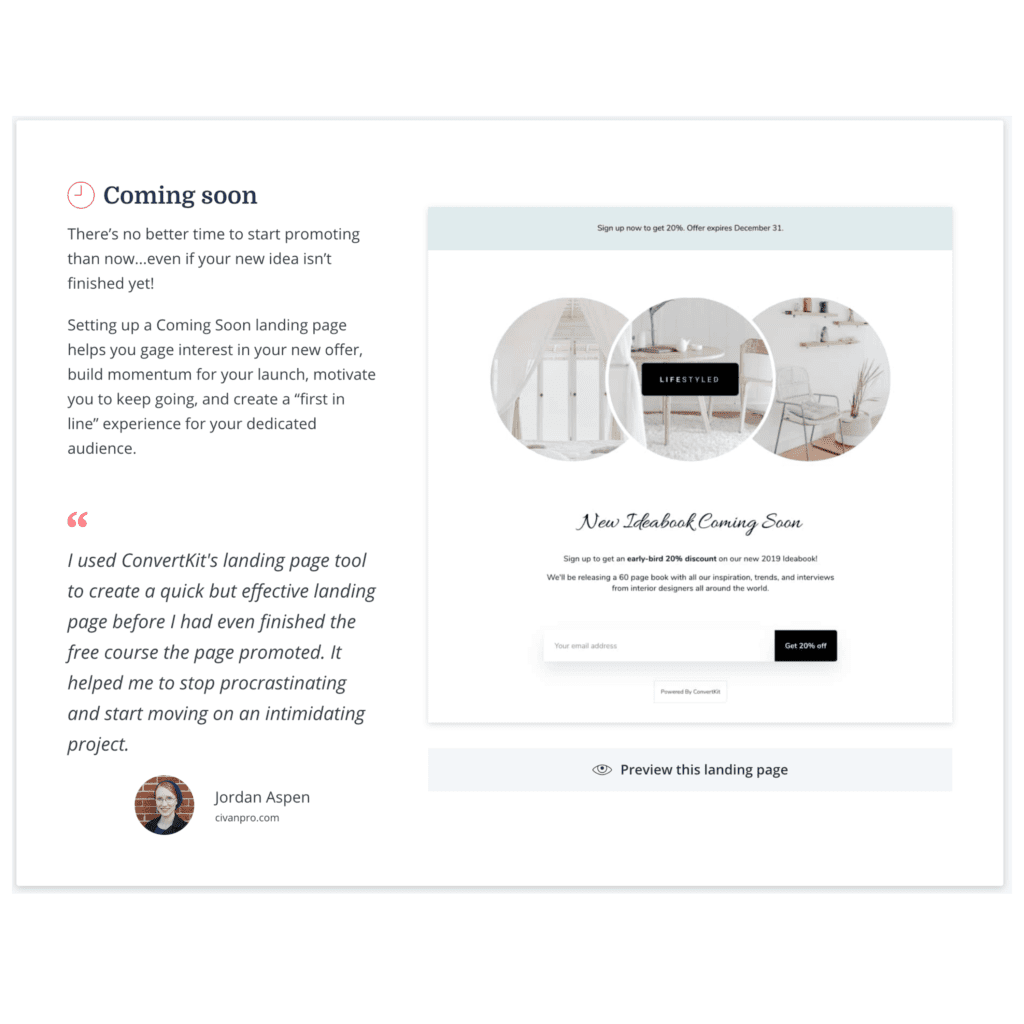 So, when should I be using a website?
Don't worry, websites are not obsolete. Websites are the ideal ecosystem for users to explore your brand.
Use your website to let visitors know about you, your mission, and stay up to date and informed with quality content on your blog.
You can set the tone of how you will relate to site visitors ongoing and of course provide contact information and your other online hangouts like social media.
A well-structured and carefully optimized website will be more visible to users searching for a diverse range of long-tail keywords relating to your content meaning you can grow your traffic as your website grows.
When is a landing page the best solution?
As I mentioned above landing pages are all about targeted marketing, so if you have hyper-specific messages and a call to action you should be using your landing pages.
If you use PPC advertising or Facebook ads, linking the ad to a dedicated landing page will boost relevance and conversions meaning that you get much better value for money from your paid advertising.
Landing pages are the ideal solution for presenting great offers and other lead magnets you have created like e-books, webinars or coupon codes.
Have you heard of microsites?
Microsites are a happy medium between a full-blown website and landing pages.
They consist of no more than a handful of landing pages which are all centred around a highly specific message or value proposition.
If you have something big to share with your audience, perhaps a new product or service that you want to promote in a focused way, a microsite may be needed to provide visitors with all the information and answers needed for them to complete your desired call to action.
They are particularly useful for time-sensitive offers that involve a sale.
Turbocharge your affiliate marketing and use Landing Pages
More and more I am finding that having the ability to segment and funnel my audiences means that I can have a much more focused approach to growing opt-ins and sales across my websites.
On my journey of growing my email subscriber list, I have found the creation of targeted landing pages has boosted my subscriber numbers. Even better,
I can build professional, fully-branded custom landing pages on my ESP without laying a finger on my websites.
How do I do this?
Read my article "Do you need a website to create a landing page?".
Who do you use Carl?
I use the FREE landing pages provided by Convertkit. They have dozens to choose from and can be text or video/image bases pages.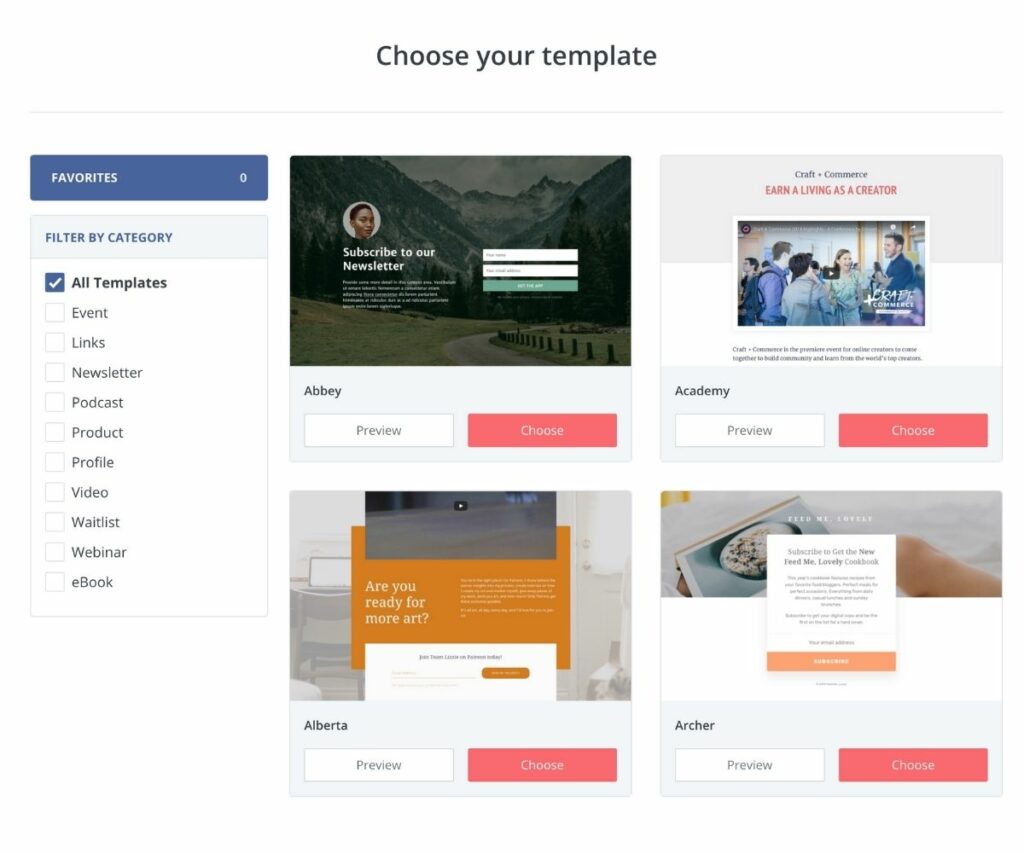 They are super quick and simply to set up and like I say... Free once you purchase their Email Software.
The good part about free landing pages from companies like convertkit is that you can experiment and play around with campaigns without worrying about setting up hosting and websites.
Competitions, Giveaways and Promos can be setup within minutes to track performance and collect data and emails.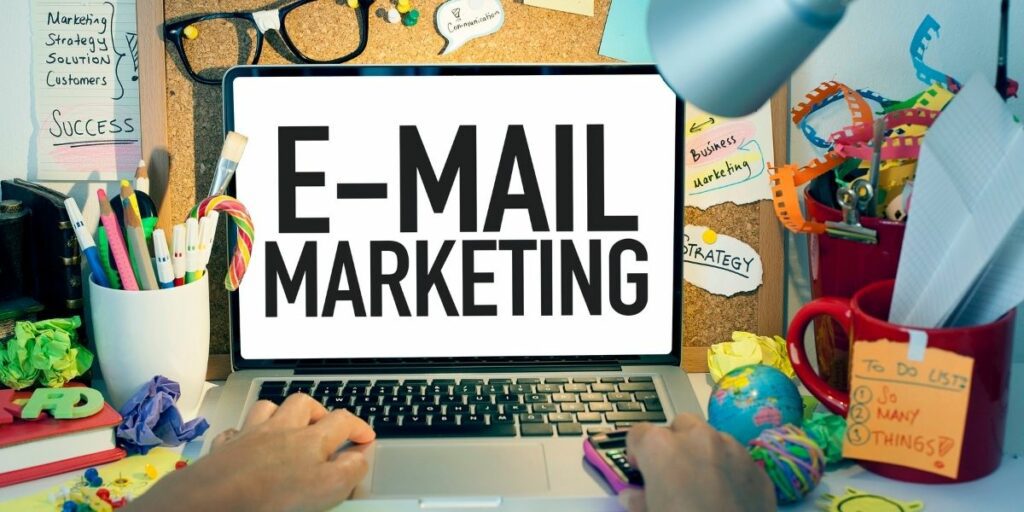 Finding an Email Service Provider for under $30 per month needn't be a hassle!
More and more affiliate marketers are switching on to the potency of email as a means of generating revenues and strengthening audience engagement.
After all, it is one of the few areas among the constant upheavals of affiliate marketing where you can complete ownership and control.
For email marketing to work, you need to have an Email Service Provider or ESP which can be used to manage your email subscribers and communicate with them via great looking HTML email broadcasts.
If you haven't got time and you trust my opinion then click here to visit Convertkits FREE plan. It's the one I started with.
What should I be looking for in email marketing tools?
I've found that email marketing can take on a life of its own and with the right targeting of your online audience, you will find that new subscribers will soon flood in.
When you have amassed a large number of subscribers it's important to treat them right and your ESP needs to be able to keep up with your growth and perform responsively.
Here are some key features that I think an ESP should provide at a minimum:
Supported imports of your existing list: Doing this yourself can be tricky so it is great if an Email Service Provider will assist with migrating your subscribers properly.
Unlimited emails: The size of your email lists or the number of autoresponders and campaigns you run can grow quickly. Some ESPs limit the number of emails you can send per day or per month meaning that you constantly have to upgrade or buy credits to send more emails.
24/7 support: If you are new to a platform or run into issues with your account you need to know that the support from your ESP will be responsive.
Self-hosted landing pages: These are very useful for acquiring new subscribers. I talk in-depth about ESP-hosted landing pages in the article "Do you need a website to create a landing page?".
Segmentation: Being able to insightfully segment your subscriber list means that you can be super focused in your email marketing.
Structured reporting: Reporting that can be easily deciphered will help you keep track of the effectiveness of your campaigns.
Exit intents: Exit-intent technology is a great way of mopping up subscribers from people who were going to leave your site. I will talk more about this below.
Privacy /GDPR compliance: You want to ensure that your ESP has high standards of data protection and is being used to communicate with your subscribers in a lawful manner.
5 email marketing tools that should get your email marketing underway for less than $30 per month.
I thought that this could be a big ask but some of the best Email Software Providers have some competitively priced packages which are more than enough for growing your subscriber list and having a professional finish your communications.
Here are the five I think you should take a look at:
1. Mailchimp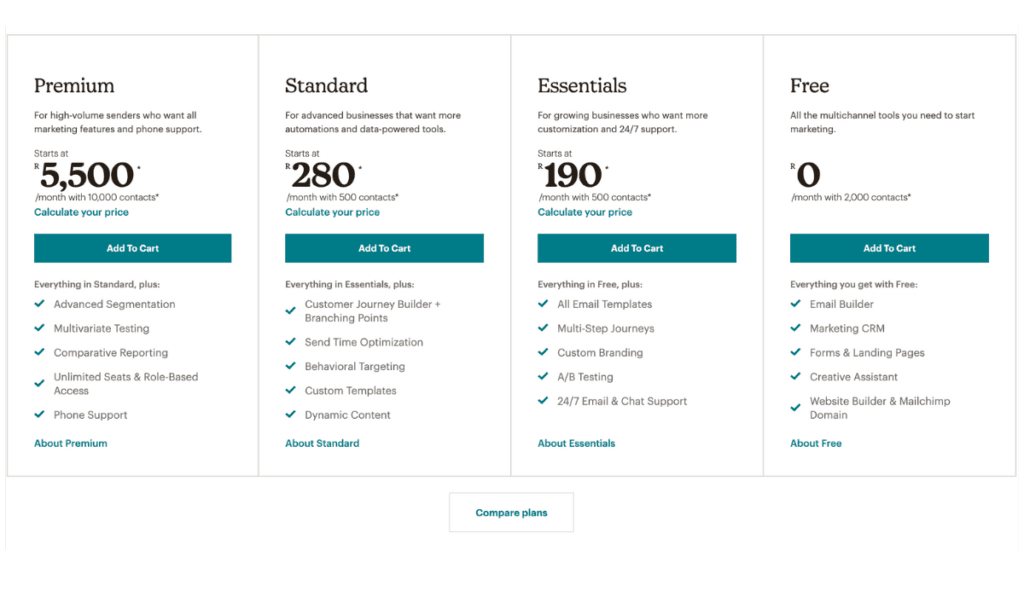 Almost everyone has seen their copycat Curious George with a mailman's hat on. And it's no surprise as Mailchimp has been in the bulk email delivery game for over twenty years!
In the last two decades, email marketing technology has changed beyond all recognition but Mailchimp has been able to stand firm. Let's take a look at what has made mail chimp one of the world's leading email marketing tools.
What is Mailchimp?
Mailchimp is an email marketing and marketing automation platform, founded and privately held by Ben Cheshunt, Mark Armstrong and Dan Kurzius since 2001.
Though they initially started in basic mail distribution, MailChimp has become a full marketing platform with some great features that we will take a look at below.
Must-use features of Mailchimp.
Mailchimp is no longer that blocky old-fashioned newsletter distribution software with limited customisation. They are providing a turnkey digital marketing solution including hosted websites and a decent CRM. Key email marketing tools provided by MailChimp include:
A bulk email delivery service
Email and landing page templates
Digital Ads
Snail mail postcards (yes they will mail your subscribers a postcard anywhere in the world!)
Integrations aplenty including Facebook, WordPress, WooCommerce, Stripe, and Photoshop!
What is Mailchimp's pricing like?
Like most email marketing tools Mailchimp will get you started for free and will only start charging when your email subscriber list starts to grow.
Here are the email marketing packages that Mailchimp offers for under $30 per month:
Free
If you have less than 2000 subscribers you can use MailChimp for FREE! This is great for startups as you will benefit from:
The Mailchimp email builder
Mailchimp's marketing and CRM software to manage your subscriber list.
All the forms and landing pages you need.
A website builder for a Mailchimp hosted domain.
Essentials
Mailchimp's essentials package is a paid service with everything you get for free plus some additional marketing tools that are worth taking a look at.
You can get the essentials package for accounts with 500 subscribers or more. Starting at $9.99 per month you additionally get:
Email templates
Custom branding for your landing pages and emails
A/B testing functionality
24/7 support
Standard
The standard package starts from 14.99 monthly for a list with 500 subscribers and cost rising with the list numbers. Of course, you get everything that is provided in the essentials package but also benefits from greater customisation and control including:
Custom templates
Dynamic content
Send-time optimisation (fine-tuning your send time to improve opening rates)
Behavioural targeting software
Quick pros and cons of using Mailchimp
I am definitely tipping my mailman's cap to Mailchimp for their effort in creating an email marketing tool that is versatile and scalable-just what is needed in 2021.
In many ways, Mailchimp is still serving small businesses as it was at the start, especially with the offline post options. Some of the features may not be necessary for an email marketing purist.
---
2. Constant Contact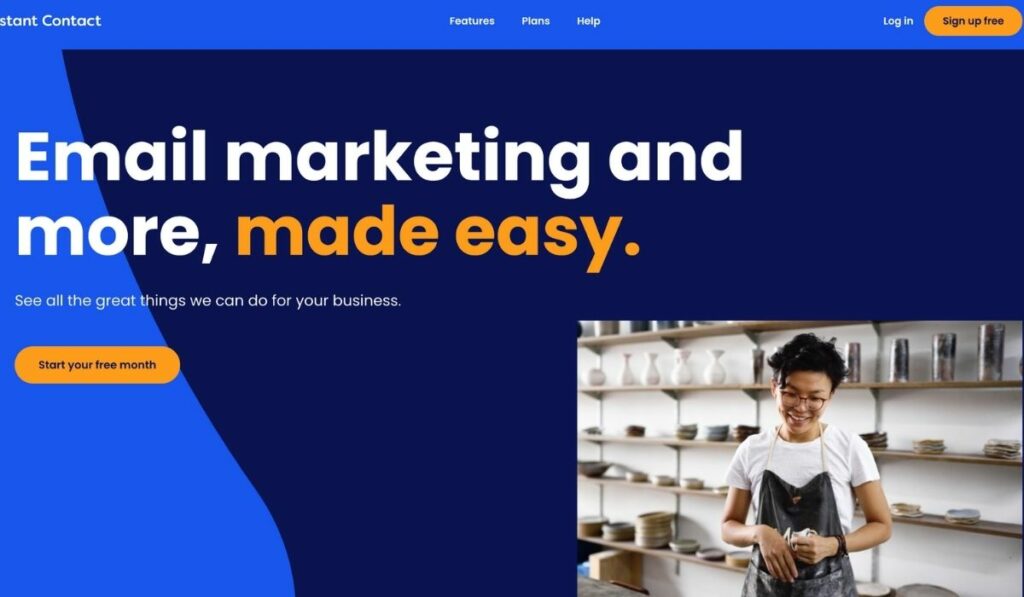 Constant Contact is another oldie that has been providing email marketing services in various forms and under various identities since 1995.
Over the years they have acquired other Email Service Providers and software and are now at the stage where they can offer the contemporary full-service email marketing option.
What is Constant Contact?
Constant Contact is an online marketing platform that includes email marketing software. You can use Constant Contact for targeted marketing campaigns via email, on social media and for eCommerce.
Everything is wrapped up in their platform including integrations with Eventbrite, Shopify, and iOS.
Must-use features of Constant Contact.
There are some excellent features provided by this email service provider. Handy email marketing tools include:
A drag and drop HTML email builder
Extensive email marketing automation
eCommerce tools and integrations
Real-time email tracking
Email subscriber list segmentation
What is Constant Contact's pricing like?
For under $30, Constant Contact offers only the following package:
Email
The email package starts at $20 per month and allows three users to market to a subscriber list of up to 500 subscribers with the first month free. You'll get:
The ability to send an unlimited number of emails
Customizable templates and sign up forms
Tracking and reporting for your campaigns
List building tools
Integrations
CRM
List segmentation
A limited number of autoresponders
Quick pros and cons of using Constant Contact
Constant Contact does have the key features and functions expected for contemporary email marketing but you are paying a higher price for features that are standard or even free with over ESPs such as
Segmentation of your email subscriber list
The ability to run polls and issue coupons
Customizable landing pages
E-commerce functionality
Hosted SSL certified websites
This premium package starts at $45 to support a list of 500 subscribers and 10 users. It provides much more automation and control.
They have no free or freemium options. Some people have found it difficult to close their Constant Contact account as this has to be done by phone.
Check out Constant Contact here
---
3. AWeber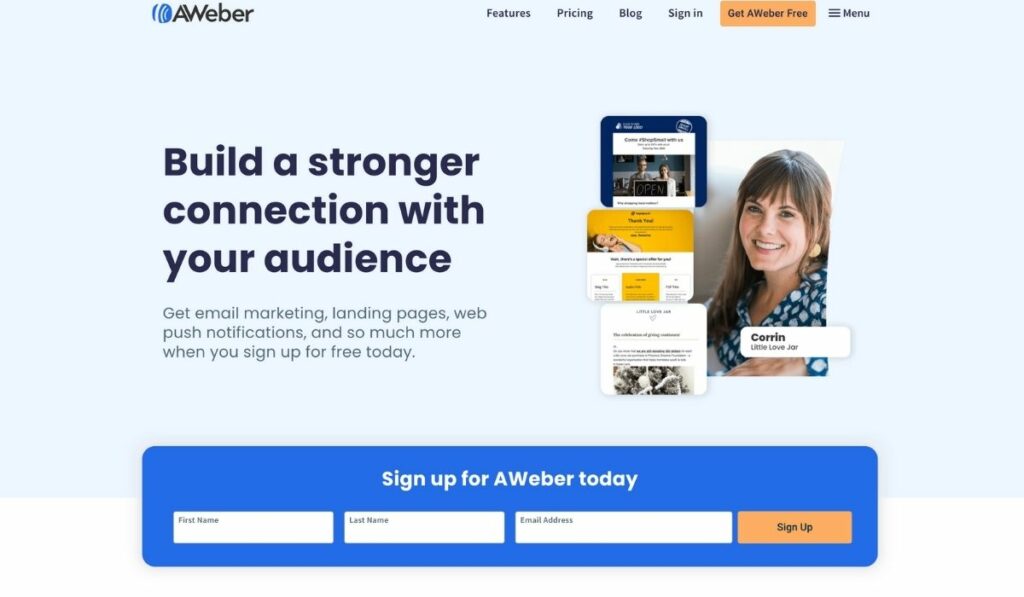 For me, having Brian Dean of Backlinko as a customer is enough to get me to sit up and listen to what AWeber's email marketing software has to offer.
AWeber was first developed in the late 1990s as an automated web assistant by Tom Kulzer, a software engineer.
It has always been about supporting businesses to hit their sales targets, developing from being a lead generation and customer relations software to the powerful email marketing tool that it has become.
What is AWeber?
AWeber is primarily an Email Service Provider but also provides additional marketing tools and technologies to support small businesses marketing seamlessly.
It is designed to be an easily integrated platform for full-service digital marketers who want to keep their branding and communications consistent across all platforms.
Must-use features of AWeber
AWeber delivers powerful email service provider software alongside highly customizable drag-and-drop HTML email design.
Adding their performance landing pages, funnelling and segmentation, you'll have everything you need to boost your email subscriber list and keep your audiences engaged. Key AWeber features include:
AWeber's email software is engineered to hit the inbox rather than the promotions or spam folders.
A tagging function that allows you to tag individual subscribers for finely tuned email list segmentation.
Robust automation with a scheduling function so a whole campaign can be set up and scheduled in a single session of work.
Free stock images for HTML email design.
Email and landing page templates
You can also do web-push notifications to keep your audience continually up to date with your content.
Auto-newsletters are a feature that is not to be underestimated. AWeber can pull content from your site and generate a newsletter to send to your subscribers.
Reporting and analytics for all campaigns
[Want to know how to build an email list that can be managed with these ESPs? Get the road map by checking out my post on how to get your first 5000 subscribers!]
What is AWeber's pricing like?
I like the fact that AWeber is competitively priced with an all-important FREE package to get you started with building your email list.
The FREE plan
This is great for starting with email marketing and you will pay absolutely nothing for the first 500 subscribers. It is a decent package that includes:
Up to 3000 emails monthly (which will carry AWeber branding)
The email builder and templates
Email automation
Free professional images to include in your campaigns
Landing pages and list building
Free migration of an existing list
Reporting
24/7 support
The PRO plan
The PRO plan unleashes the full capabilities of AWeber and starts at $19.99 per month for the first 500 subscribers. With this package, you can send unlimited emails as well as:
A/B testing
Click tracking
Fully customizable branding across all the content
Advanced reporting including website tracking, email tracking and audience analytics
Quick pros and cons of using AWeber
I must say that AWeber is a smart and very simple interface considering how powerful it is.
However, for me, it is lacking one thing, exit intent, which I am going to talk more about below because I think it is extremely important for accelerating the building of your email lists.
AWeber's opinion on exit intent is that it is not that great an idea, but the stats do back it up. Once you understand how important exit intent is, you will see why marketing pros like Neil Patel are never without it.
You would have to buy separate exit intent software alongside AWeber.
---
4. ConvertKit (The one I use)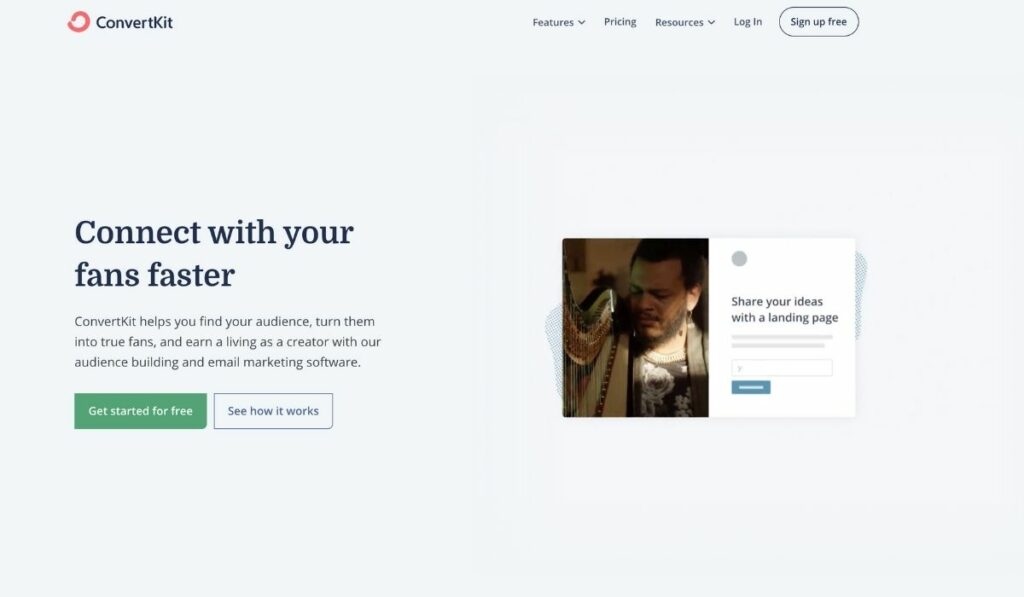 ConvertKit is a bit of a youngster in the email marketing industry, but I have to admit, as a customer that they are doing a great job and I am continuing to build my email list with them.
ConvertKits founder Nathan Barry is as close to a native digital marketer as you can get and took his cues for building this email marketing platform from Pat Flynn after meeting him in a coffee shop!
He aims to help his users to earn a billion dollars in revenues via this software.
What is ConvertKit?
ConvertKit is a full-featured email marketing software that delivers a high degree of customization and automation.
It has been developed for digital creatives who want to earn a living online and is equipped with all the tools needed to market professionally and effectively. 
Must-use features of ConvertKit.
With ConvertKit, everything needed to get your email marketing underway is included as well as marketing tools that you can use to penetrate social media and other new audiences with your brand.
Key ConvertKit features include:
100% customizable landing pages
Email sign up forms
HTML email design and email marketing
Advanced segmentation, marketing, and surveillance tools with CreatorPro
Smart exit-intent functionality
Automation
Monetization options
Zapier-based integrations for hundreds of leading software.
What is ConvertKit's pricing like?
Like many other email marketing tools, you can get onto ConvertKit for free. With ConvertKit, they are assertive about getting your subscriber list trending upwards as quickly as possible so they throw in a lot of their features with their free plan.
Let's take a closer look at what's available:
Free
The free plan is for an email list of up to 1000 subscribers, with fees kicking in when you go above this or purchase a premium plan. Free plan users get:
Unlimited email - which is great for free
Unlimited landing pages that are hosted by ConvertKit
Opt-in incentives
Reporting
Subscriber tagging and segmentation
Paid services like subscription newsletters or digital sales.
[If you want to know more about how ConvertiKits landing pages work - take a look at my post ]
Creator
The Creator package starts at $29 per month of a list of up to 1000 subscribers. Of course, you get all the free features but you also benefit from:
Free migration from another ESP
Automated funnels and sequences - which are key if you are intent on using email marketing effectively.
There is also a pricier Creator Pro package starting at $59 per month which is targeting professional email marketers.
Quick pros and cons of using ConvertKit
I have to say that I am so far pleased with the functionality of ConvertKit.
They have made it very easy to use and integrate into my current online business activities.
The one thing I think is a let-down is that free migration from another tool is not available for the free plan which may put off people who want to try it out.
For me, using ConvertKit is all about my mission to "take back control".
You can get a look at ConvertKit and learn a little bit more about it on my YouTube channel:
Get your FREE convertkit here today
5. Send In Blue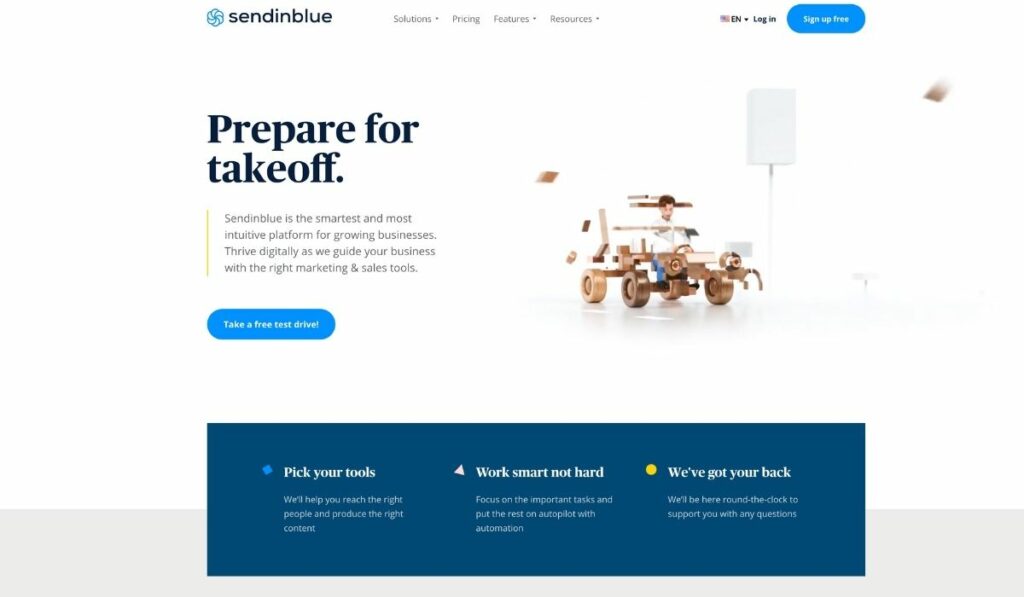 Send In Blue is the brainchild of Armand Thiberge and Kapil Sharma. Launched in 2007, this marketing platform provides powerful cloud-based marketing tools including email marketing with over 100,000 emails sent daily.
What is Send In Blue?
Send in Blue is a powerful relationship marketing software platform that includes full-service email marketing.
It differs from the other email marketing tools we shared so far as it included SMS marketing and chat functionality in all its packages.
Must-use features of Send In Blue
Send In Blue has come pretty close to providing a comprehensive set of solutions for digital marketing, with the inclusion of SMS marketing and chat is useful for users who want to remain responsive and have more personal communications with their subscribers.
Other features include:
Drag and drop HTML email builder
A/B testing
Machine learning for optimized delivery of emails
Segmentation
Automation
Transactional emails
Landing pages and sign-up forms
What is Send In Blue's pricing like?
For under $30 per month, you can benefit from either their free plan or the lowest-priced of the three premium plans offered by Send in Blue.
Free
The Send In Blue free plan allows you to send up to 300 emails per day to an unlimited number of contacts. You also get the email and landing page builders and templates and access to the SMS and chat tools.
Lite
The Lite package for approximately $25 provides:
Unlimited, fully customizable, full email marketing functionality including HTML email builder and templates
Customizable landing pages and sign-up forms
Transactional email functionality
Page and email tracking
Automation
Real-time reporting
Basic integrations
Quick pros and cons of using Send In Blue
Send InBlue is clearly a powerful piece of marketing software that allows you to create a highly targeted and integrated approach to your promotions and campaigns.
However, where email marketing is concerned, you are going to have to pay more than $30 per month, opting for the premium plan to get the comprehensive email marketing functionality seen in other software we've looked at.
It seems that because Send In Blue does so much, the email marketing package gets lost amid the SMS and chat features.
A special mention about exit intent
I am sure that you are just as keen as I am to grow your list and commence impactful email marketing campaigns.
That is why I wanted to share with you the importance of exit intent and how it can boost your email sign-up conversions.
Exit-Intent® Javascript technology tracks the actions and mouse movements of your website visitor on the page, triggering a timely pop-up just before they hit the "x" at the top of the screen.
You probably have encountered these pop-ups on many sites and just like Marmite you'll either love them or hate them.
However, exit-intent popups are incredibly effective at clawing back potential subscribers that were about to leave your site.
According to Optinmonster your conversion rate with these highly targeted popups could be high as 50%!
This is why I think it is important that the email subscription software that you use provides some form of exit-intent technology.
The level of functionality will vary between platforms but all offer the opportunity to present your visitors with a great value proposition that can motivate them to sign up.
Exploring the powerful exit-intent tools on the market is a bit beyond the scope of this article, but I think that this is a feature that you should ensure is available with the ESP you choose. 
So, now you have a better understanding of ESP under $30
If you have an existing site and you have not yet started to collect email subscribers, I would really encourage you to start right now as you probably are missing out on a large number of site visitors who would be keen to hear from you via email.
And as you can sign up for free in most cases there are few reasons not to give email marketing a go.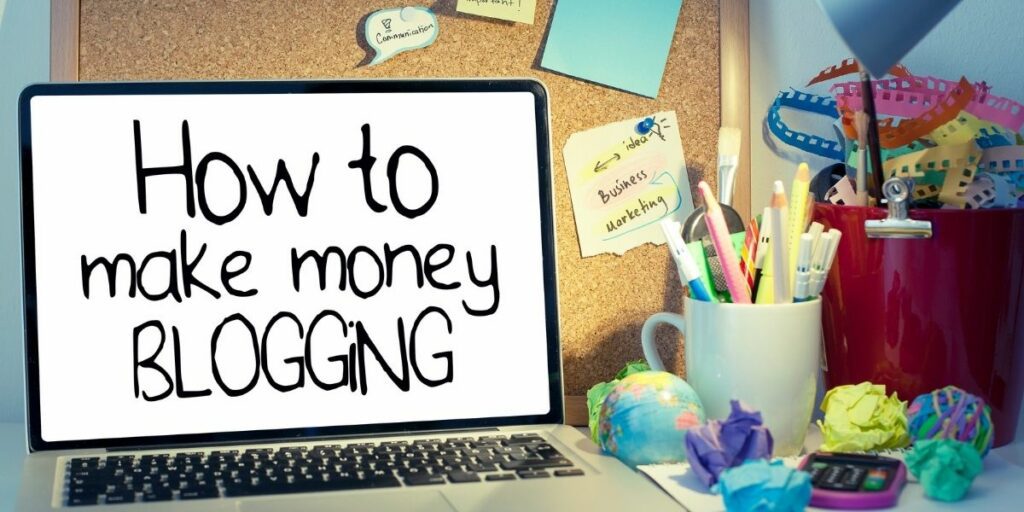 I thought it would be worth taking a look at how bloggers receive their money
Blogging can prove to be a satisfying way of generating a decent income, but in many ways, the rulebook for this way of working is still being written, making it hard to know the way to proceed.
For most entrepreneurial and creative ventures, money is an issue. Knowing something of how bloggers receive their money can make it easier to assess the financial viability of a particular website or blog and the type of return on your investments of time and money.
Your existing blog may also be an authentic hobby or passion that may be at a stage of maturity where you think you could earn some money from it. Understanding where your blogging contemporaries are getting their money from will give you insights into how you can do the same!
A word that is frowned upon but actually has some truth to it is " passive income "
I have just been away for my 50th Birthday and when I returned 5 days later... My income was the same. I didn't have to tell a boss I needed time off. I didn't have to use Holiday leave or dip into my savings to cover the time off.
I still earned the same as if I had been here at my computer.
Okay, I know that wouldn't last forever. If i didn't put in the hard work that passive income would eventually drop off. But many of the income streams affiliate marketers and bloggers have are 'passive' to a certain extent.
Is making money from a blog still sounding like a big mystery to you?
I know that before I managed to make real inroads into affiliate marketing, the idea of making money from a blog sounded like an impossibility.
My wife still doesn't fully understand what I do and my son thinks because I sell other people's products that I don't own I'm stealing!
Combing through Instagram accounts, income reports and blog profiles make it seem as if this amazing lifestyle is 100% fuss-free, but I can assure you that it needs bags of hard work, sleepless nights chewed nails and more than a few grey hairs!
So, let's dig deep into how bloggers make and receive their money. We'll take a look at not only the major methods of monetizing a blog but also how you can receive the money that your website generates, weighing up the pros and the cons of different approaches.
If you are on this site, I'm sure that we can agree that blogging can make you money. Right?
But with over 600 million blogs floating around the world wide web, competition has gotten stiffer with time. Nowadays, the most common reason for starting a blog according to 99 Firms is to make money.
However, despite the rise of YouTube and social media, the written word still remains popular for the majority of internet users, with over 70% catching up on their favourite blog posts regularly.
Because internet users prefer learning about trends companies and products through blogs, it's easy to join the dots and see that by using advertising or creating engaging, well-executed blog content on the products and services of selected companies you can begin to draw in some form of an income if you can consistently hold the attention of an interested audience.
So let's take a look at the most common methods of making money through a blog.
Because website visitors can be a fickle bunch, experienced bloggers know to use more than one method of making money from the blogs they author. The methods used will also affect how the monies are received.
Creating multiple income streams in a single site can boost the return on your content and get to your destination of financial freedom all the sooner!
Some of the methods that bloggers use to receive money can be implemented immediately, others will require the effort and investment of growing adequate traffic before you reap some rewards.
One of the things I think is great about monetizing a blog is that everyone can find a method that works for them.
Let's get into some of the key revenue-generating strategies you can use on both blogs and websites. I've covered the most popular methods apart from selling physical products online (which is a big topic that is probably a bit beyond the scope of this article).
[A] Internet advertising
Some bloggers find internet advertising a little on the seedy side, or frankly unethical, but to be honest, I'd have to say that online ads are one of the fastest ways to get the monies flowing from your site.
Yes, I know it is irritating to be tracked across the web by random items you browsed on some e-commerce site, but there is money to be made.
If you know how to use them effectively, online ads are unlikely to spam your blog and I guarantee that you will be surprised by the passive income a blog with decent traffic can generate.
What is internet advertising?
Paid online ads are adverts that businesses have paid leading online advertising networks to display on a range of website pages, usually interspersed in the websites content or displayed in an eye-catching area of the page, much like offline ads in a newspaper or magazine.
In some cases, companies may approach bloggers directly to place ads on their sites, especially if they have a large audience in a niche that is relevant to the business.
In the online advertising world, that type of arrangement is known as a direct deal.
How does internet advertising work?
For most bloggers, this will involve signing up with an ad network and making space available on your site for them to place display ads and even videos.
The ad network will essentially sell that space to companies that use their paid advertising service.
The ad network will work to deliver relevant ads, paying you for clicks and interactions with the ad.
The amount of money that you make from paid advertising on your site will depend on the amount of web traffic your site has, amongst other factors.
What are my options for adding internet advertising to my blog?
These are some of the most popular ad networks used by bloggers for monetization. An exhaustive list is beyond the scope of this article but my Carl Broadbent YouTube channel is packed with more information and reviews on internet advertising for bloggers as I have probably tried them all in one way or another.
AdSense is the flagship paid ads service from Google. The barrier to entry is low and Google will payout monthly for AdSense earnings above a $100 threshold Getting started with AdSense is easy as all that you need to do is set up a free account and choose from the text, image or media-rich ad options that would work best for your blog. Paste the custom snippet they generate on your site and you are ready to go. Want to know how much you could earn? Check out Googles AdSense revenue calculator.
Mediavine is a full-service ad management company that is a popular alternative to AdSense for bloggers. For me, Mediavine was a step up from AdSense and their ads earn far more. However, to qualify for Mediavine, your sites will need to have traffic of at least 50,000 visitors per month and good standing with Google AdSense. Setup is completed via a proprietary control panel plugin supplied by Mediavine.
If you want to take a look at the Mediavine dashboard, I have a great Mediavine dashboard walkthrough on YouTube that provides everything you need to know:
Ezoic is another certified Google AdSense partner, that can provide optimize internet advertising opportunities on your blog. Their software takes a lot more control of how ads are displayed and managed on a blog to get you the maximum possible ad revenues. I have used Ezoic with a number of my sites and have found the income I generate has been pretty good. They have recently switched up the game by dropping their 10K minimum monthly visitors, meaning you can put this Ad platform straight into your new blog. I explain more about this here.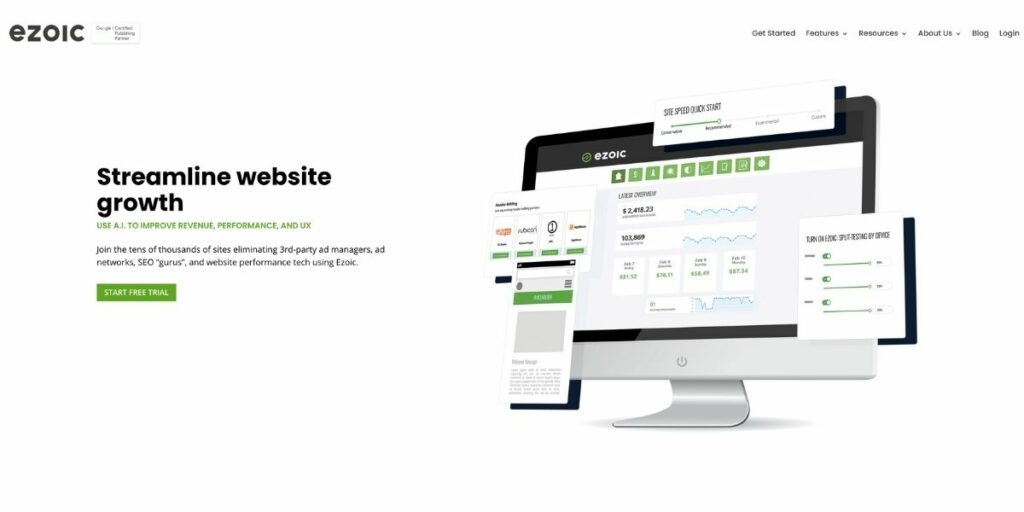 WordAds is a similar paid advertising network for WordPress.com bloggers. It draws its ads from Google, Amazon and other leading ad networks.
How do bloggers receive their money from internet advertising?
Depending on the Ad network they work with, bloggers can receive their funds via direct payments into their bank account, via PayPal or other common payment methods. Payments are usually on a NET-30, NET-65 or even NET-90 basis so no instant withdrawals! For example:
Google AdSense will deposit your funds according to the payment methods you register in your Google account. They can deposit directly into your bank account or send a cheque. Payments are sent between the 21st and 26th of the month.
Mediavine transfers payments on a NET-65 basis, meaning that you will have to wait up to 65 days after the end of the month when the monies were earned. They can make domestic or international bank transfers or payout via PayPal.
Ezoic: Monthly via Paypal
[B] Affiliate Marketing
Affiliate marketing is growing exponentially as a blogging monetization method and now accounts for over 15% of revenue in the digital media industry.
With affiliate marketing, you put your creative energies into content that will promote and sell the products and services of other individuals and businesses.
What is affiliate marketing?
Affiliate marketing is a commercial arrangement between content creators and businesses where the business will pay the continent creator a commission for traffic or sales referred to their site by the content creator.
Blogging is one of the most popular methods of generating traffic for affiliate marketing, but the content marketing that drives the referral traffic could be created for social media, YouTube or email marketing as well.
How does affiliate marketing work?
As an affiliate marketer, I really appreciate this type of monetisation because there really is something for everyone. You have an infinite number of niches, companies, affiliate marketing schemes, and of course, products and services to choose from.
This means that there is no reason why you should not develop a blog in line with your interests and grow it in partnership with your affiliate programs of choice.
If you become adept at mastering this form of digital marketing you can reap some serious financial rewards as you'll find that companies are literally lining up to pay you a percentage commission of sales you refer.
You simply sign up with a relevant company and if you are accepted on their affiliate program you will receive a unique affiliate link that can be inserted into your blog content.
If your site visitors follow the link and make a purchase, you will be credited with the sale. Some of the most popular affiliate marketing programs include Amazon Associates, Clickbank, ShareASale, and the eBay Partner Network. Many smaller and niche companies also offer affiliate programs, often offering a higher percentage of referred sales.
What are my options for using affiliate marketing with a blog?
You may be adapting a blog with an existing audience or starting a new website, solely for the purpose of affiliate marketing.
You can integrate the affiliate content in the form of informative blog posts that relate to the products and services you are promoting. Typical types of blog content include reviews, product comparisons, tutorials, and guides.
How do bloggers receive their money from affiliate marketing?
The money that bloggers receive through affiliate marketing will very much depend on how the affiliate programs they joined are structured. Earnings are usually generated through one three key methods:
Pay-per-click: Bloggers receive a small commission every time one of their site visitors click on links to the companies site. A sale does not have to be made.
Pay-per-action: In this form of affiliate marketing, bloggers get paid for leads or sales generated by their blogs.
Pay-per-impression: The blogger receives income if their site visitors click on ads displayed by the company.
These programs may also include targets, raises in commission rates and bonuses as other methods of boosting the revenue of participating blogs.
The accrued commissions are paid out usually when a pre-set payment threshold has been reached. When you are starting out this can take time as you are dealing in low amounts. Bloggers receive their funds through payment methods that include:
PayPal
Pre-paid cards
Bank transfers
Cheques
[C] Authoring eBooks
I don't know if you have heard of Pat Flynn of Smart Passive Income but he gives a great account of how he first got into making money through blogging online.
Once he started to realize that his humble architectural training site was capable of making money, one of his earliest monetization projects was the creation of an e-book.
What are eBooks?
eBooks are simply books that are primarily published in digital format to read on devices like the Amazon Kindle, phone or tablet. Bloggers can make money from the sales of eBooks that they have self-published on their site or other online platforms.
eBooks can be produced in a variety of file types. EPUB is the most widely used format but PDFs can also be just as effective and downloaded directly from a website.
What are my options for selling eBooks on a blog?
eBooks are a great option for selling your own products on your blog if you do not have a physical product or software. After all, if your readers are already enjoying what you write on your blog they are likely to be interested in purchasing your e-book.
Experienced bloggers will have all the market research for their niche in hand as their site analytics and reader comment will provide insights into what information their site visitors require.
If a blogger has a healthy email subscriber list, this is a win-win as the book can be quickly and effectively marketed to them.
I personally know a Tropical Fish website that sells an eBook for $19.99 and has over 6000+ sales!
How do bloggers receive their money from ebooks?
eBooks can be sold directed on your site as downloads via a straightforward eCommerce transaction. WP plugins like the Easy Digital Downloads plugin are fast and effective for selling eBooks on a WordPress website.
Bloggers who sell their eBooks directly take almost all of the sale price of their book apart from any fees for the payment gateway they use for e-Commerce.
Bloggers can also use indie publishing platforms like Gumroad to generate sales and get their money. Of course Amazon, Nook, and Kobo are larger eBook retailers that offer the potential for big sales,
However, the cut of each sale will be less and they may also have to pay fees for using a particular platform. The royalties earned on platforms may be scaled according to the value of the eBook.
Precise payment methods vary, but as with other forms of website monetization, bloggers can receive payments directly to their debit card, bank account, via cheque or PayPal. Amazon and other platforms have a minimum payment threshold and may pay on a NET60 basis.
[D] Creating online courses
Bloggers who have a productive niche can also generate income through selling online courses. E-learning is a massive sector, generating hundreds of billions of dollars in revenues.
I have personally benefitted from some great online courses and training that has helped me gain the skills that I use to make my websites profitable so I can attest to the fact that the right online course is a profitable investment.
What is an online course?
Online courses are structured programs of learning that are primarily delivered online. Online courses are used to teach skills in a convenient and accessible manner and can be delivered in a variety of formats, including video, email and text.
As a blogger, if you can identify your audience's issues and questions and provide authentic, actionable solutions, you may be ready to package your know-how in a premium course.
What are my options for selling online courses?
As with eBooks, there are a variety of platforms for selling a successful online course. You can self-host your course, using a variety of plugins for undertaking the administration of the course and taking payments via your website.
If you create email courses, you can use an Email Service Provider to deliver the course via email to the inboxes of your customers.
Online course platforms and marketplaces are a very convenient way of getting your course sold. Udemy and Kajabi are examples. You can drive traffic to your course on these sites to boost your revenues further.
How do bloggers receive their money from online courses?
Online courses have a twist as you may want customers to pay for the course upfront or pay incremental fees. If you do not use a platform you will have to devise a courses payment structure that can be tiered or subscriber-based, with additional features provided for a higher fee.
Bloggers who sell directly will get paid directly. Online course platforms will take commission or subscription charges for hosting your course and the visibility of your course to potential customers is not guaranteed.
For this reason, I think that using an Email Software Provider like ConverKit may be a cost-effective method of marketing and delivering courses related to a blog.
[E] Proving a sponsored post or guest blogging service
Bloggers who have worked hard to gain good traction in a specific niche will often find themselves being approached by business and organization that are keen to market to their audience.
I'm sure you have seen the "Work With Me" link on many blogs, where they set out their terms for doing this type of collaborative or influencer work.
Bloggers can and will charge companies for writing about their products and services or publishing guest-authored posts that have been written by the company in return for a fee.
What is a sponsored post?
Sponsored posts and paid guest blogs are types of premium blog content that individuals, businesses and organizations will pay bloggers to publish on their site. They will almost always contain links that will refer back to their products and services.
This type of influencer marketing is popular with a large proportion of businesses now including influencer marketing as part of their marketing spend.
What are my options for sponsored posts?
Bloggers have the option of authoring the sponsored content themselves or publishing a pre-written article from a companies marketing team. Bloggers will be careful about how they use their site and audiences time so they retain the maximum editorial control.
How do bloggers receive their money from sponsored posts?
Bloggers can earn from sponsored posts on their terms, making this a popular form of monetization. Rates for a sponsored post or review can be sold for hundreds or even thousands of dollars if the content will be posted on a popular site with high traffic. Monies are paid to you directly without commissions or fees.
Some bloggers do work with influencer marketing agencies or platforms that provide them with introductions to interested companies and these platforms will charge a fee for the service.
Not all companies want to part with cash though, and many will provide products, trips and vouchers in exchange for favourable content.
[F] Selling coaching or consultancy
Bloggers who have gained a large amount of knowledge in a particular area, or have been financially successful through blogging are often asked to provide coaching and consultancy in their area of expertise.
On my journey to building my online businesses, I have found the direct coaching of Ricky and Jim of Income School invaluable to the progress I have made.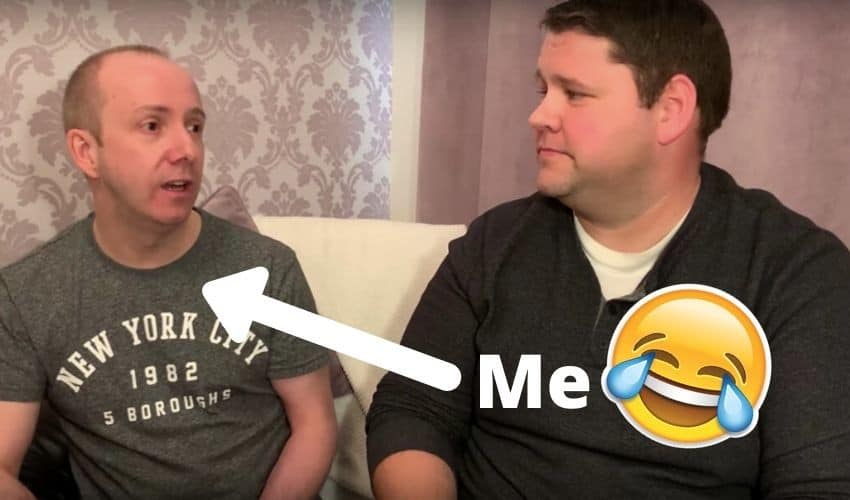 I have also established a thriving consultancy providing niche keyword research packages to help bloggers to get their content to rank quickly, so you can see that I think coaching and consultancy are great ways of monetizing a blog.
Check out Income School Project 24 where I learned a lot of my skills here!
What is coaching?
Coaching is a program of development and targeted support in a particular area of knowledge or functioning provided to clients over a period of time in exchange for a fee.
It can be provided as a service to anyone who has the expertise to share with individuals who want to develop personally or professionally.
What are my options for consultancy or coaching?
Some bloggers use their blog as a means of lead generation for a full-time coaching and consultancy practice. For others, coaching is a very satisfying side hustle.
The coaching can be delivered face to face, by phone or by email depending on what is most convenient for clients and coaches.
How do bloggers receive their money from coaching or consultancy?
Bloggers who coach will create their own programs, packages, and payment methods. It is a way of working that delivers a lot of control and can be successfully undertaken alongside other entrepreneurial ventures.
Coaches that have a winning success formula often train others to deliver the coaching, expanding their business and brand.
So you can see that bloggers have a lot of options for generating and receiving funds through their online enterprises.
For monetization to be successful, you should consider how you are going to do it at the inception of your blog and perhaps include one or more of these methods that can grow alongside your efforts into a decent income stream.
As you grow and scale your first blog the generation of income should kick in, allowing you to integrate other monetization methods or develop new blogs in other niches.
It's no wonder that so many people are flocking to build successful online businesses through blogging! I started doing this just over 3 years ago and I haven't looked back.
In this game, persistence and perseverance are key. If you take a look at my income report videos and blogs over the last few years you will see that they have been a rollercoaster of highs and lows.
Want to see how these income methods work in real life? Watch my video where I lay bare EVERY affiliate income stream I have!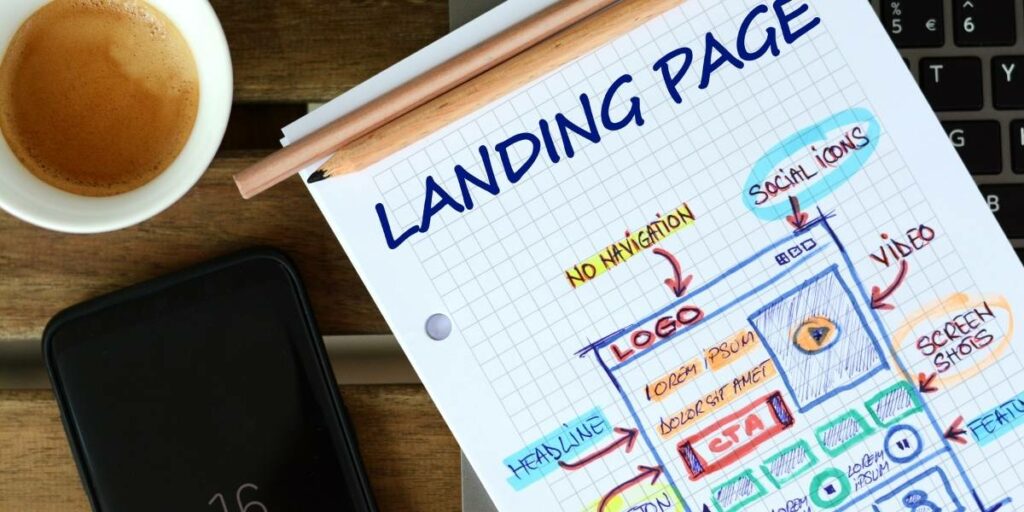 A surprisingly common question I am encountering increasingly, is if you need a website to create a landing page?
Actually, you don't need a website to create landing pages! You can use an email software provider like ConvertKit to create an authentic landing page, complete with a URL without a website. It will look like a website but be hosted and designed using their service and templates.
Here, I'll explain how I create engaging, interactive landing pages for my business without ever having to touch my websites. Let's get into this.
If you have a large following on Twitter, Facebook, or LinkedIn and are wondering how you can leverage followers of your online content to a viable income, you may be wondering if you can adapt some of the affiliate marketing strategies and techniques that I am sharing here and on my YouTube channel.
If YouTube or social media are your natural environments as a content creator, you may want to avoid all the hassle and expense of breaking new ground with a fully-fledged website.
However, for monetization projects or other campaigns, you may need a landing page, where your audience or visitors can subscribe for further content offers or deals that you are promoting.
Firstly, what is a landing page?
Landing pages are stand-alone web pages that are usually used for promotional or lead capture purposes.
You may have also heard them being described as lead capture pages, opt-in pages, or static pages, but 'landing pages' is by far the most commonly used term.
Visitors are directed to landing pages as a result of online searches, clicking on social media links or in response to email marketing.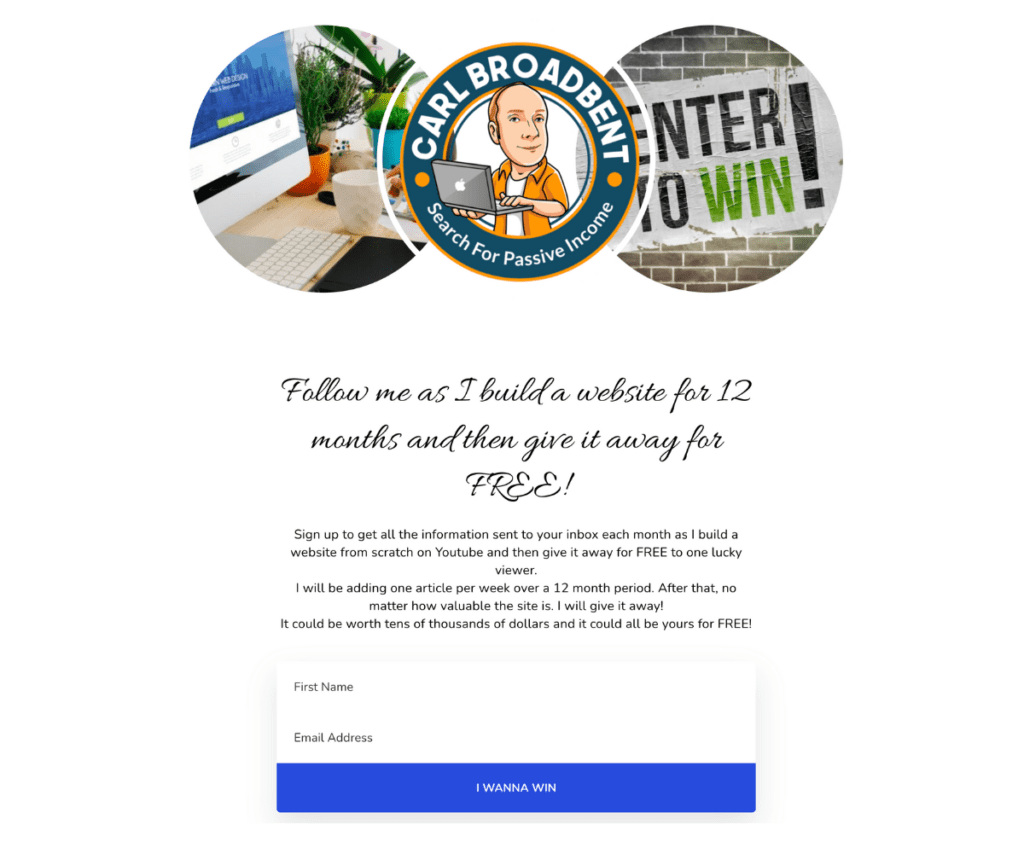 Unlike, standard website pages or blogs, landing pages are highly targeted and purposeful and are engineered to generate leads, subscriptions, or sales; so you can see why digital marketers of all kinds will want to be able to use them.
Why are landing pages important for my business?
Landing pages are an incredibly versatile tool for trying out a range of marketing campaigns and ideas. You can set up landing pages temporarily or permanently if they do their job well.
As an affiliate marketer, I use landing pages to spread my reach for specific projects and build my email subscriber list.
By using landing pages that are separate from my website I don't get into a mess with the SEO for my main site. I can experiment and my main domains are undisturbed.
By being smart about using landing pages you can really build your online brand and I've found that they are one of the best ways to get people to your offer or value proposition and get them to take action.
This is because landing pages are 100% focused, your visitors don't have the distraction of site navigation, a million pop-ups, or long-form copy, or outbound links that will take them away from the page.
With landing pages, it's all about conversion!
According to HubSpot, the average landing page has a conversion rate of 9.7%, which is pretty good in my opinion, and form-based landing pages have a conversion rate of as much as 23%!
So, it's clear that landing pages can do a lot of good for your bottom line. Landing pages are so successful that in fact, some marketers are now recommending that primarily as the way to go for marketing an online venture.
Right. So, you can see that creating landing pages could be really worth your while
And when you realize that you can create a great landing page without a website attached, there is absolutely nothing to prevent you from giving it a go.
What are the options for creating landing pages without a website?
This is just the right time for getting into creating your one, stand-alone landing page, as the options for doing this with a professional finish are continually increasing.
Here are three key methods for creating landing pages without a website that you can try:
Microsites: Microsites are a single page or small cluster of pages that have a domain. They are fully branded but are non-navigable and engineered to lead your customers to take a specific action. These sites are often used alongside a main site or social media account for specific campaigns. They are often temporary and will be taken down once the campaign they were used for has ended.
Landing page builder: The explosion in landing page marketing has led to a wide variety of landing page building software. Going through them all is beyond the scope of this article, but for the vast majority of them, you do not need to know code, a relief for people like me who do not have a web development background. Landing page builder apps, usually feature drag and drop design or a wide range of templates that can be modified with your own, branding, text, and images. Many of these sites will host your landing page for you with a dedicated URL, meaning everything you need to get your message out there is in one place.
Email software providers: My favorite as it's all in one place and reliable, is ConvertKit. I use ConvertKit for mine and I love it. As landing pages are often used to sign up email subscribers, it makes complete sense that pro-email service providers are muscling in on both ends of the market by providing the platforms for creating a range of smart landing pages. By using Mailchimp, AWeber, and other ESPs to create your landing pages, you also benefit from their powerful analytical software which enables you to gain insight into how visitors are interacting with your landing page and how it can be improved.
Now let me show you how I have been able to create truly awesome website-free landing pages with ConvertKit, the email software provider I use.
I've been using ConverKit for building the email subscriber list here at CarlBroadbent.com for a while now, and I am continually blown away at the power and utility of their email service provider.
One of the key things I use ConvertKit for, aside from emails, is its super simple responsive landing page builder which gives consistently great results on all devices.
The best thing about this landing page builder is that it is totally separate from my website. ConvertKit can host the pages so what happens on ConvertKit stays on ConvertKit.
If a fuss-free good looking opt-in page is what you want. I'll run through how I build my pages on ConvertKit.
Step one: Sign up to ConvertKit
To gain access to the landing page builder that you need for your project, your first step is to sign up with ConvertKit for an account.
The great news is that ConvertKit's landing page templates and email marketing services are free for your first 1000 subscribers, meaning that you can get started with creating an unlimited number of landing pages right now.
If you already have more than 1000 subscribers, or, like me, are serious about growing your email marketing lists, you will probably need to upgrade to a premium account.
For your first 5000 subscribers, you will be paying around 79 dollars per month, with prices climbing from there. ConvertKit's premium email packages also include pro support and monetization features.
It sounds expensive but, trust me a good email list is worth its weight in gold. See my article here for some facts and figures.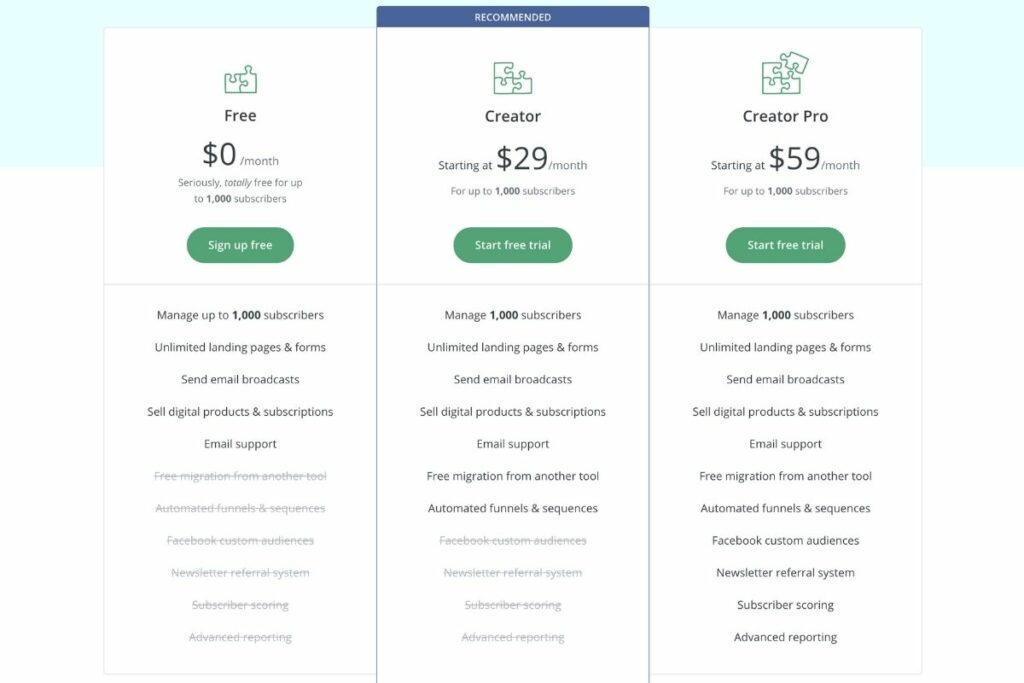 Step two: Select a landing page template
ConvertKit has a great selection of landing page templates that you can choose from to customize your landing pages.
Take a scroll through their designs and assess each one for your project, they have worked hard to provide something for everyone.
Each landing page can be previewed so you can get an idea of how your landing page will look if you use that design.
Step three: Start editing your landing page by creating a headline
You will need to come up with an attention-grabbing headline to keep your visitors on the page. I've found that sharing a value proposition like a great offer works really well.
Step four: Maintain interest with great (relevant) visuals
Most templates will prove customizable areas where you can integrate images or video. You can modify the landing page background and focal images.
Upload images from your computer, your Instagram account, or Unsplash and Hero Patterns, ConvertKit's royalty-free image partner.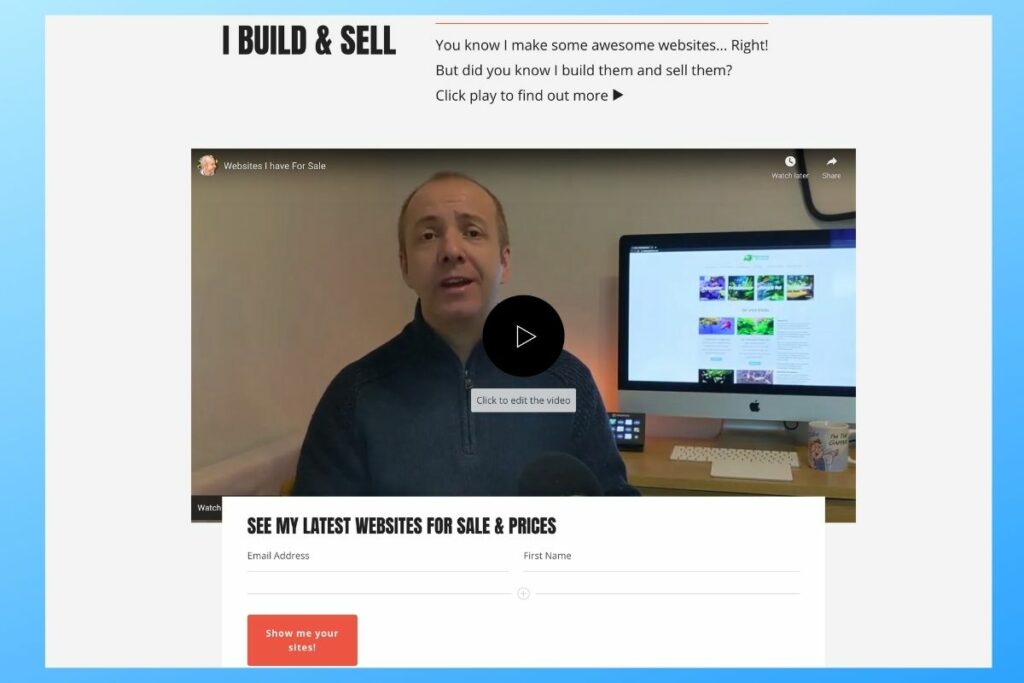 I find it best to try different things out, as almost everything in the template can be clicked on and customized. Don't stay on the default settings. Vary the colors, fonts, and buttons for maximum impact with your page.
Step five: Fill your landing page with winning landing page content
This is where your message takes center stage, so make your words count! Keep your content simple, concise, and actionable. Remember this isn't web content or a blog.
When I create a landing page, I want to convey my offer clearly, describing both it and its benefits with the minimum number of words necessary.
Step six: Save and preview your hard work
Just like a Content Management System (CMS) like WordPress, you can save and preview your landing pages on ConvertKit. You can preview the landing page's responsive design on your phone or tablet and make adjustments as necessary.
Step seven: Go ahead and share your landing page with the world!
Once you are happy with your landing page, you are ready to publish it. Hit the share button to spread your page far and wide by copying and pasting the custom URL for the landing page.
A note on custom domains and URLs
Just like you, your landing page will need an address. If you do not have a website, you can breathe a sigh of relief as ConvertKit will create a default landing page URL straight out of the box!
No, I'm not kidding. It's that great. All these landing pages are hosted by ConvertKit and you don't need to worry yourself with creating a custom domain or URL if you don't want to.
All ConvertKit landing pages come with a domain structure that is something like this:
your-business-name.ck.page
However, if you do want a custom URL that perhaps uses a domain you already have, you will need to do a few more steps for your landing page(s).
You can change the account domain of your ConvertKit account to something that matches your brand, provided that your specific custom .ck domain is not already in use.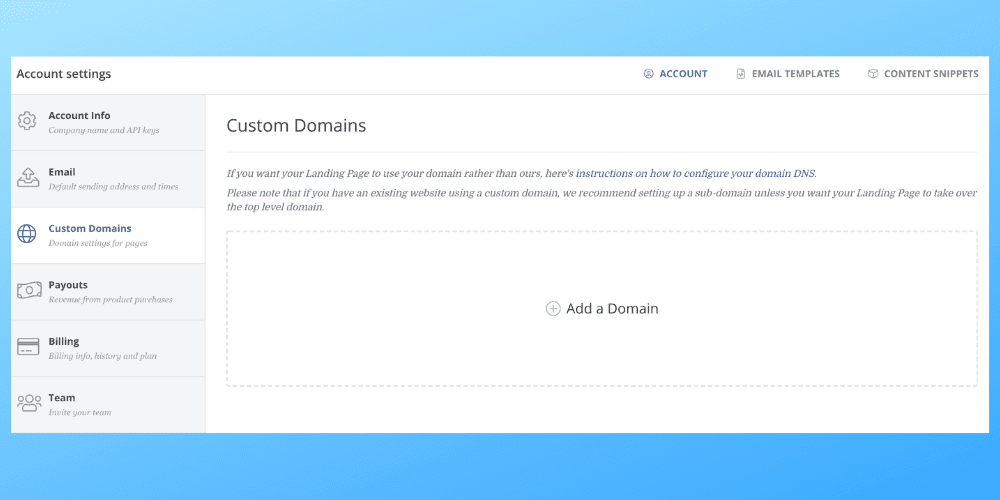 Alternatively, you can configure the ConvertKit account to draw its domain from your own domain. This is a technical step as it requires changes in your existing domains DNS settings.
Thankfully ConvertKit has created a great tutorial that will walk you through these very technical steps.
Last-minute tips for making a winning landing page:
Keep it focused. Landing pages are different from web copy and blogs. They are all about the bottom line and your visitors will thank you for keeping the information provided on-point.
Keep your branding consistent. Your branding that you use elsewhere should be used in the landing pages so that visitors who are familiar with your online content can identify quickly that the landing page is from you.
Test, test, and test again. Landing pages are all about results so do not be afraid to change and tweak your pages to optimize their conversion rate.

Looks like you're all set to get your new landing pages out there!
When I first tried out this method for creating landing pages without a website, I was genuinely surprised by how easy everything was and the quality of the pages I could produce.
I genuinely recommend building landing pages with ConvertKit because of the convenience, but I am sure you can get great results with other landing page builders.
So, as you can see there is absolutely no barrier to extending your reach with custom landing pages that you can get working for you in minutes. Whether you have a website or not the best time to start is always now!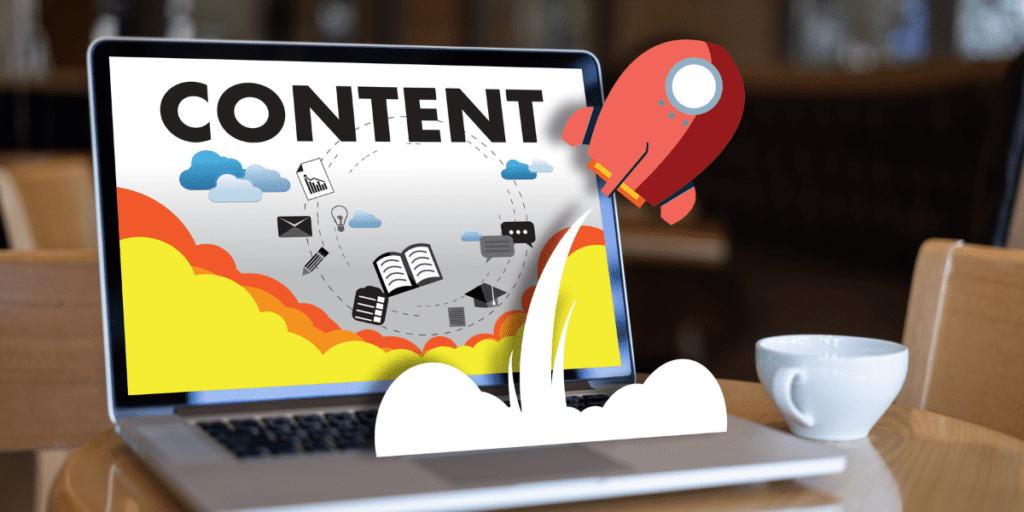 As an affiliate marketer, you'll know that content writing is the lifeblood of your operation. If you're anything like me, you will know that in the beginning, I struggled to find good writers who can meet the mark consistently across all my niches.
Getting the right type of content for your site, especially if you are not a strong writer, or do not have the time to do it yourself, is critical for getting a decent domain off the ground and moving.
Thankfully, I am now at the stage where I have a pool of experienced writers who work for me directly, but if you have not yet been able to assemble your own team of in-house writers, your first stop for copywriting support will be a blog content writing service.
These content writing platforms provide a copywriting service where you can pay for the quantity and quality of content that you need for your projects.
In the business of blogging, where margins count, you want content writing to be not only cost-effective but provide a good return in terms of traffic, engagement, and ideally, sales.
If you want to know more about my journey to assembling an in-house writing team why not take a look at my video?
To help you get started let's take a look at 7 key content writing platforms and sites where affiliate marketers can buy articles online that are fresh, diverse unique, and jam-packed with the helpful data and information your readers need.
I have to also check the last content service I gave an honorable mention to at the bottom. Conversion.ai - which seems to be the talk of the town.
---
1. BuySellText.com
If you are currently purchasing articles to grow your affiliate site, you may have come across BuySellText.com in your searches for a blog content writing service. BuySellText is one of the main companies I outsource content to for my sites.
I've worked with them for a while and have spent quite a bit, but I have always found that they offer a fast professional, and personable service. Let's take a closer look.
Here is my spend over the past four months

For me, BuySellText.com is a one-stop shop for competent writing on just about any subject I need. This content writing service has an in-house team of vetted professional copywriters who are adept at turning around content written to brief quickly and whenever you need it. All their copywriters are US nationals, which is great if you are writing for an American or Canadian audience.
Types of writing you can order from BuySellText.
So far, nothing has been a problem for these well-informed writers. BuySellText covers a range of content formats including article re-writes, product descriptions and of course, regular blog posts. For a premium, the BuySellText.com team can also put articles straight into your site, saving you time if you are running a large number of sites.
What is their pricing like?
BuySellText.com grade their writers so you pay a price per word according to the quality of the writer you have chosen. Prices start at 2.5 cents per word - outstanding value for a native English writer! Their highest rate is 10 cents per word.
You can also pay more for extras like 24-hour delivery, referencing and posting the content on your site.
How do you order articles from BuySellText?
You can even import a spreadsheet of articles to order in bulk (see below)

One of the things I like about BuySellText is that the ordering is simple. They supply an order form on the site that you just fill out with basic details about what you want and the price you are willing to pay.
Of course, you will need to provide instructions on the topics, keywords and length of post required. You can also order extras if you want.
Submit your order with credit card or PayPal payment and your work is usually with you within 72 hours.
Pros and cons of BuySellText.com
As I mentioned, I do use BuySellText quite a bit. Their articles are unique and plagiarism-free, and they will revise things if you are not happy. Compared to other content sites their customer service is good.
It is also really easy to make regular orders and you have a client dashboard that keeps track of your orders and payments.
On the downside, I have found the bulk migration of content over to WordPress a bit tricky but perhaps that's just me.
Get 10% off your first order by using my referral code: Carl01 on registration
---
2. iWriter.com
iWriter is another popular platform where you can get yourself some decent writing for your site with a prompt turnaround. I used iWriter right at the very start of my blogging journey and made a few videos about it.
It now seems like it has a little bit of a reputation for being the Wild West of content platforms, with some reviewers having been stung, I have thankfully come out unscathed.
What I mean by that is it can be a little hit and miss on the quality of the content from my experience. You can see my approval rate for them from their own dashboard. It's at 87.5%.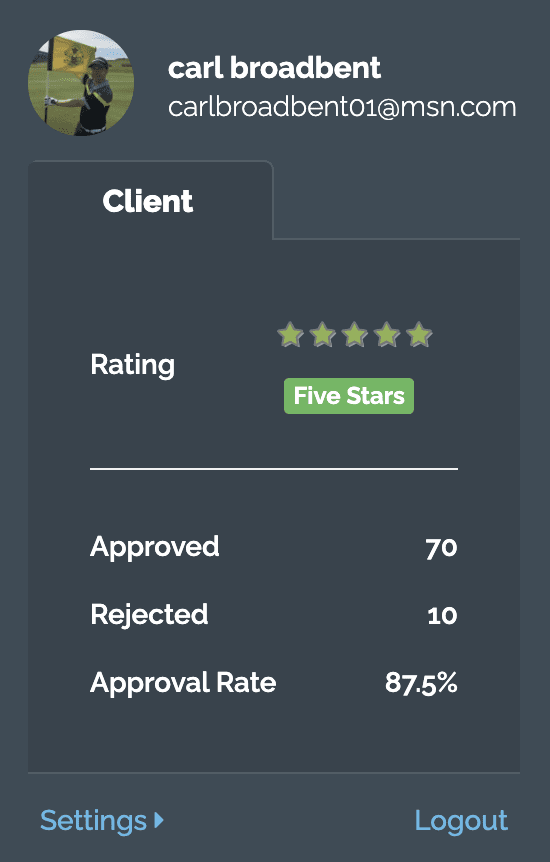 iWriter is created and owned by Brad Callen. It is a US-based platform but hires writers from around the world who log into the site and pick up orders posted by customers.
Writers choose the jobs they want and complete them. The orders once collected, are timed by iWriter and written on their site.
Once completed, your order is ready to download.
Types of writing you can order from iWriter.
Nothing is off-limits with iWriter, longer and more complex orders may wait a while on the site to be picked up. Their writers produce anything from press releases to e-books, so you just have to explain what is required as you make your order.
What is their pricing like?
As with many content-writing services, the writers at iWriter are graded Standard, Premium, Elite, and Elite Plus. Standard quality articles are cheapest at just under 1 cent per word to just over 13 cents per word for a longer premium document written by an Elite Plus writer.
Within the writing grades, the price you pay will vary with the length of the article.
The blog posts I have ordered at the Elite level have cost me about $55 for a 2500-word article (0.22 cents per word).
How do you order articles from iWriter?
Like most sites that sell content, iWriter expects you to log in and create an account with them.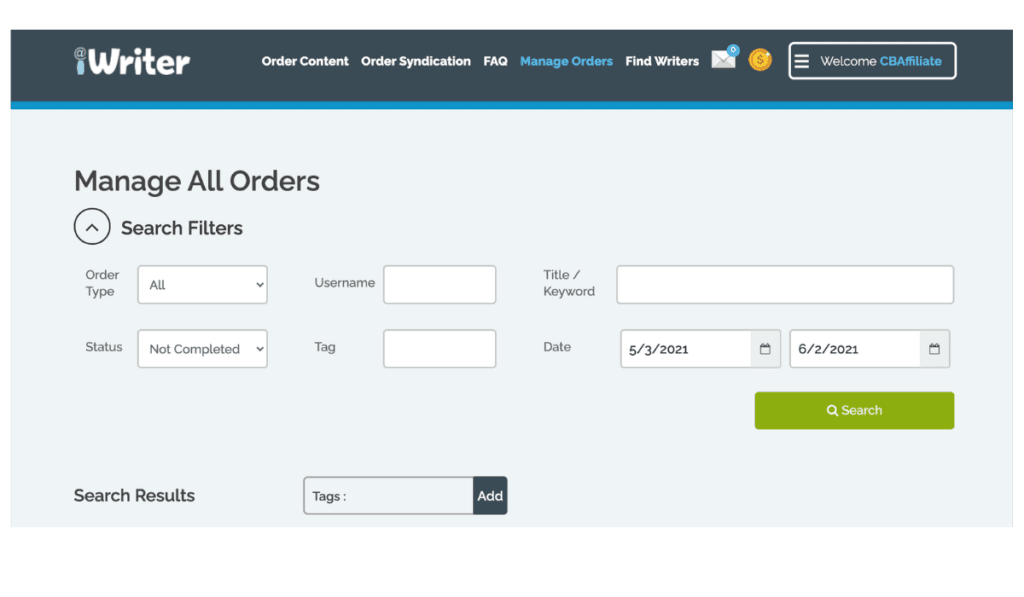 iWriter will want your PayPal details or other account information upfront. To order your blogs, you need to fill out an order form that allows you to choose the length of the article and the level of writer that you need.
With iWriter, the more information you can supply when creating an order, the better, as it can be easy for wires to get crossed on such a busy platform.
Payment is upfront which can be dicey as I will explain in the pros and cons further on.
Here is a quick video tutorial from iWriter.com on the ordering process:
Pros and cons of iWriter.com
I find iWriter a handy site for buying blog posts and other web content affordably. However, some customers have been stung by this site.
Firstly, when you make an order, unless you have found a specific writer you want to work with, your job will be posted to a job board where writers will pick up whichever jobs they want.
Unfortunately, some jobs can languish on the job board which is a hassle as you have paid upfront.
Due to hacking and fraud on the platform, iWriter also has a low threshold for shutting down accounts with no explanation.
---
3. Handsoffpublishing.com
Hands Off Publishing is a platform I have used a few times in the last six months. It's relatively new but is getting some great reviews on social media as word spreads about them.
If you are looking for your blog content to be written, uploaded, and formatted on your site they will definitely make themselves helpful in that area.
I have been using and testing them on some of the more difficult niche websites I own. One where the content is very technical, or data driven. These really test some content providers!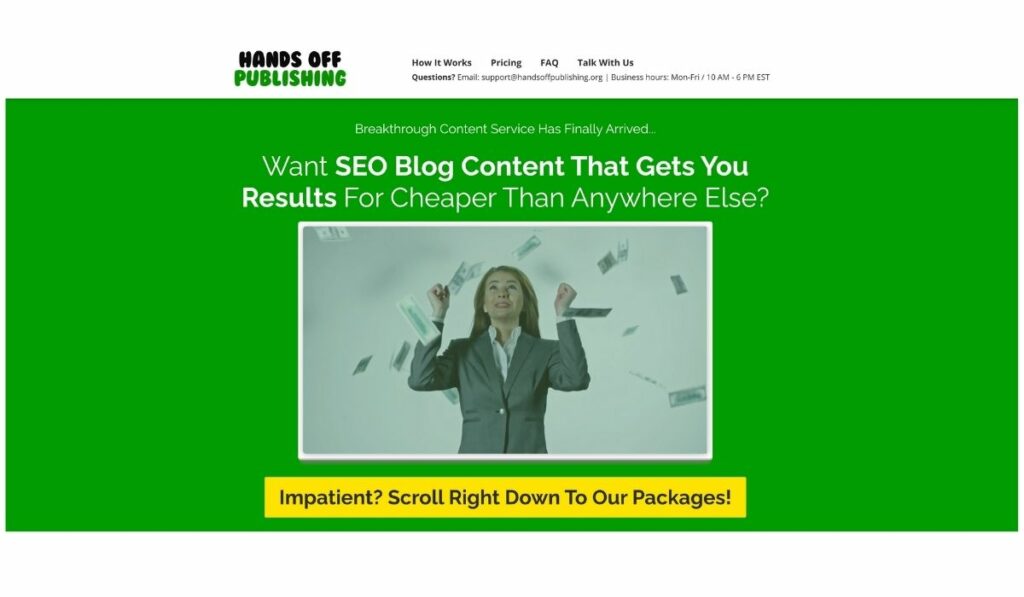 About Hands Off Publishing
Hands Off Publishing has set itself apart as a full-service content publisher. This means that not only will they deliver decent SEO-friendly content, but they will also add the images, video links, headings, and internal and external links needed for the post to be fully published.
Types of writing you can order from Hands Off Publishing.
You can get just about any type of content researched, prepared, and published on any site of your choice. Hands Off Publishing will also source relevant Creative Content licensed stock images for your content and include them in the published post or page.
What is their pricing like?
This site is all about providing their service at scale, rather than grading writers as you see on other content platforms. If you are only looking for one or two blogs, you are not going to get the best value from this Hands Off Publishing's pricing. You can choose from one of the following packages:
Tester: 1K words for $38 (0.038 cents per word)
Baby: 10K words for $350 (0.035 cents per word)
Kickstart: 25K words for $825 (0.033 cents per word)
Authority: 50K words for $1500 (0.030 cents per word)
Exclusive: 3K words for $140 (0.047 cents per word)
Trailblazer: POA
So, you can buy a week or a month's worth of blogs or even a long-term content campaign at some very competitive prices.
How do you order articles from Hands Off Publishing?
You make your order by contacting the Hands Off Publishing team via email with your order. They will provide a well-structured order form that you can fill in with what you need. Once you pay them, you will have your own Content Manager to liaise with you and keep your order on track.
Pros and cons of Handsoffpublishing.com
Hands Off Publishing is great for the bulk orders I have been doing because I am now at the stage of ordering multiple articles at a time.
It was useful to be able to order a 1000-word tester article before diving into my bulk order at a competitive rate, but it would be good if they offered a package between the 1K and 10K option.
On the downside, the pictures they selected for my content weren't so relevant, so I did replace them with my Shutterstock subscription. Overall, I wish them well and would use them again in the future. In fact, I have just prepared an order for them today.
---
4. Copify
Copify is a UK company that provides decent content for both the US and UK marketplace. Their take on things is a little bit more focused on business page content and e-commerce copy so, depending on your niche it may be straightlaced.
(Total transparency) I have not used this service yet but I'm just in the process of placing my first order.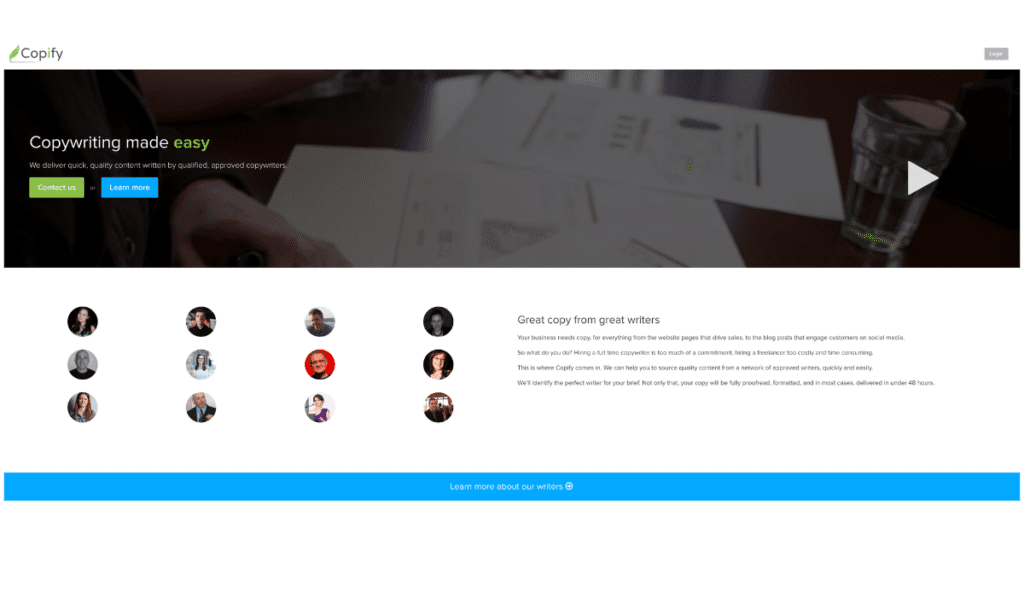 Founded by Martin Harrison in 2009, Copify is a simple online writing platform that provides a professional article writing service. They initially had a UK focus, but have now expanded to provide native English writing worldwide.
Types of writing you can order from Copify
Copify provides all the major types of content an affiliate marketer would need, including blogging, page content and an email writing service.
What is their pricing like?
The Copify pricing isn't so clear as they do not publish their pricing online, but their rates start at £0.04 per word. You have to contact them with your requirements to get a precise quote.
How do you order articles from Copify?
To order content you will need to contact the Copify team directly. Beware, they are sales heavy. However, they do provide a dashboard within their sites where your orders are queued, and you can make payments and request revisions.
Pros and cons of Copify
From what I have heard from others who have used them, you'll either love it or hate it. My impression is that they move a lot of bulk orders, meaning the customer support that you need when you are starting with a content platform might be missing.
Also, because Copify creates the brief that is provided to the writers, a lot could get lost in translation, meaning that you end up with an article that is markedly different from what you requested.
I do think the benefit is that they have some talented writers for the UK on their books and they can match you up with a specific writer fit for your niche. I will bring you a full review when I have my content back from them and have published for you to read.
---
5. Constant Content
I'm glad I get to tell you about Constant Content because this company approaches paid content in a completely different way to the other sites I've just shared.
With Constant Content, you can simply buy completed articles straight off the site to download and put into your blog!
About Constant-content.com
Over the last decade, Constant Content has emerged as an online leader for pre-written, search engine friendly content.
They have amassed the largest inventory of this type of content for sale on the web, with an inventory of over 100,000 ready to buy articles to choose from.
Types of writing you can order from Constant Content.
There is very little that you cannot find in Constant Contents encyclopedic library of articles, which includes many technical articles on niche topics.
You can type in your keywords into their database and see what comes up. The articles are shown as picture samples. They are not actually published online meaning customers do not have to worry about duplicate content issues.
What is their pricing like?
Pricing is set by the writer who takes 65% of the sale price. Expect to pay around $50 for 1000 words.
How do you order articles from Constant Content?
If you have a specific request, you can also make a content request by submitting a brief and price range for your work. Once completed the article will be offered to you first, but if you don't want it, it will be added to the Constant Content library.
Pros and cons of Constant Content
I like the thought that you could almost instantly start or boost a blog with ready-made content and it's great that there is a platform that has addressed this. Constant Content makes the purchase process highly convenient and it's clear their writers are of good quality.
Of course, when buying a blog post or article based on an excerpt, you may find that some content is not a good fit or not quite as you'd envisaged.
---
6. Nichewebsite.builders
You may not have heard of them but Niche Website Builders are a specialist content outfit that I use for the ultra-technical and detailed content that I need on some of my niche sites that require well-researched precision writing.
This is a premium service, but for me, it's worth it because they do not go wrong. I have been using them for a while now and I love their content and service.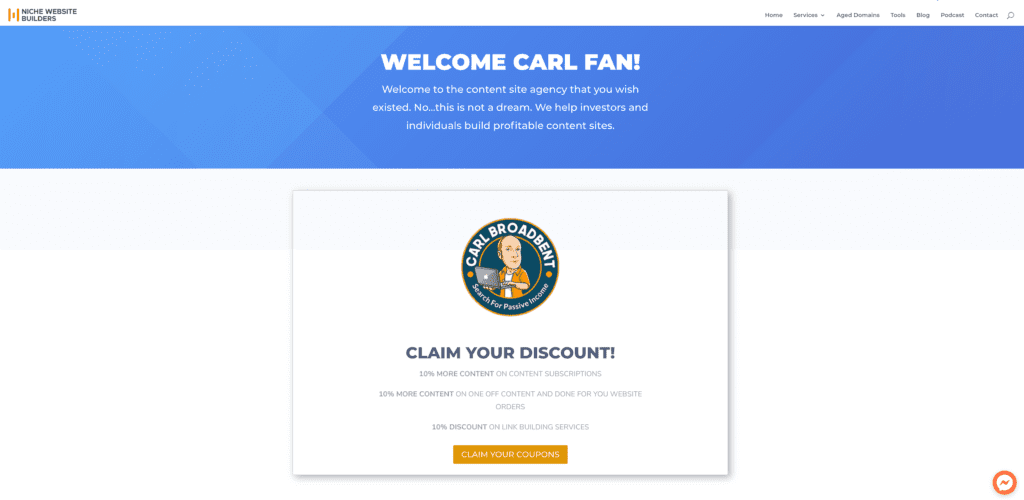 But as I go into more detail below you can see it's an all-in-one service. Research, writing, and publishing which means the cost is higher.
But... You get what you pay for!
About Niche Website Builders
Niche Website Builders do affiliate marketing with a twist as they do not only provide high-quality content writing but turnkey services for building and flipping profitable affiliate marketing sites.
They even sell sites and aged domains, which is ideal if you are looking to expand your stable of affiliate marketing sites. Their strength is that the company is built by affiliate marketers, for affiliate marketers.
Founders Mark Mars and Adam Smith set up the business in response to difficulties they were experiencing in getting content and affiliate marketing services of the right quality for their projects.
Types of writing you can order from Niche Website Builders
Nothing is going to be a problem for these guys. Their 22-strong team of content marketing pros, cover all aspects of creating high-quality niche content that is rigorously keyword researched and detail-rich. If you need attention to detail for your financial, health or tech blog, these are the guys for you.
What is their pricing like?
The 10K - 10K words for $650
The 20K - 20K words for $1200
The 30K - 30K words for $1800
The 50K - 50K words for $3000
The 100K - 100K words for $6000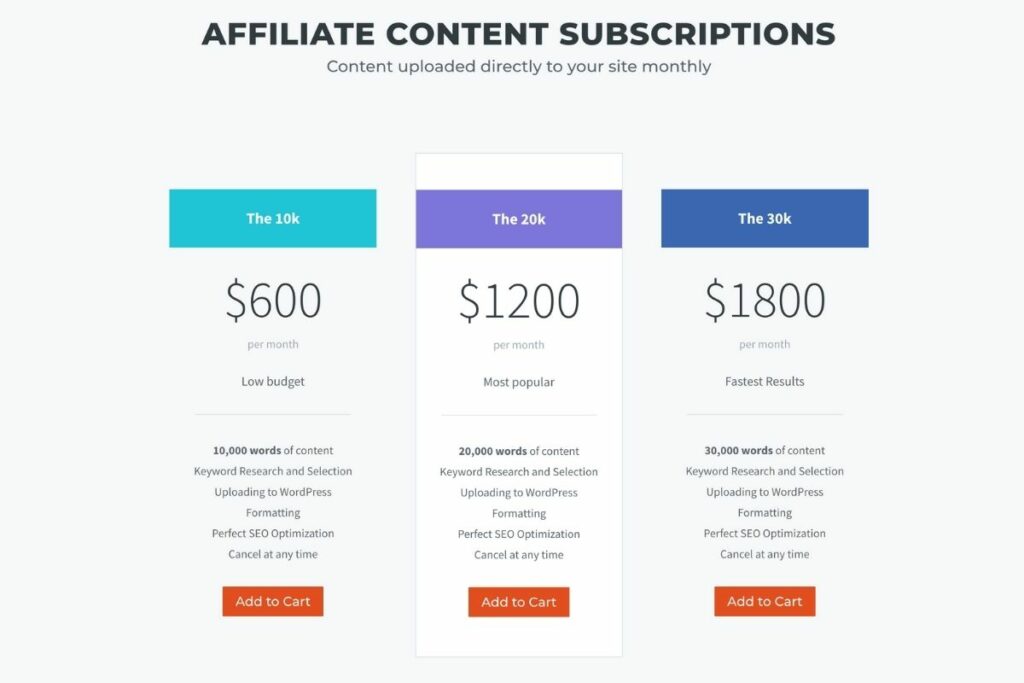 How do you order articles from Nichewebsite.builders?
Your content package is added like an order to your shopping cart. Pay and then you can provide more information about your domain and briefs for the writing to commence. Once completed, everything is uploaded to your site.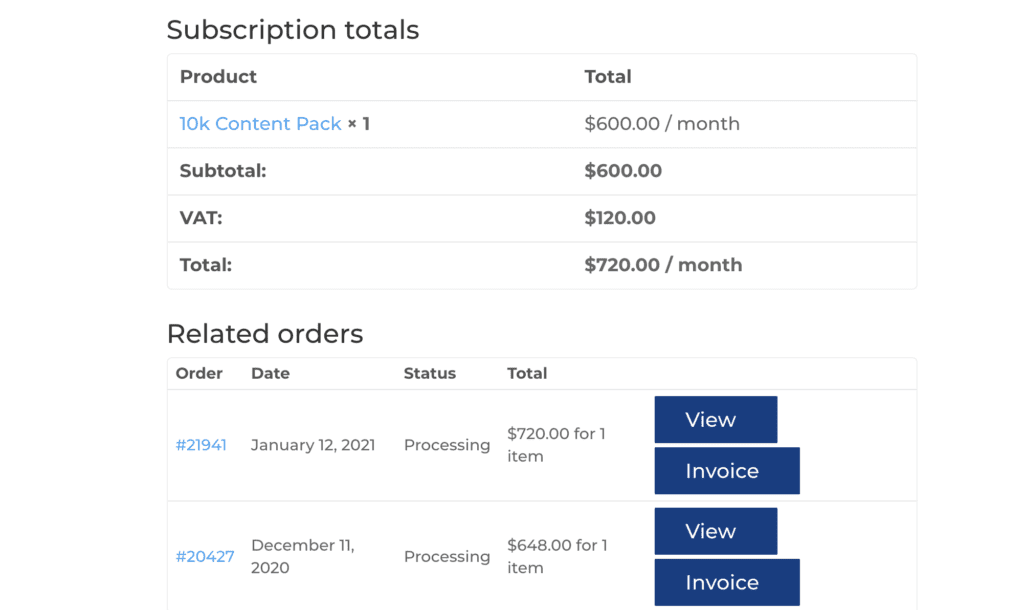 Pros and cons of Nichewebsite.builders
They definitely aren't cheap, but for your money, you will get a completely professional turnkey service that is full of insights that only seasoned affiliate marketers would know.
Their content is search engine optimized with links and goes straight into your site. I have had good results with the 10K package and very little of what they provided needed changing.
A con which I wasn't aware of is: You have to pay VAT (UK orders) - I'm not sure about the USA - you would have to check before ordering.
You can get a discount if you click my link below on your first order
---
7. TextBroker
TextBroker is another well-known platform that has a decent reputation for good quality, affordable content. I've found that some of the more established content writing platforms have established themselves writing for business and producing web copy rather than blogs or affiliate marketing, but TextBroker is quite switched on to the rise of affiliate marketing and what you will need for content that generates profit.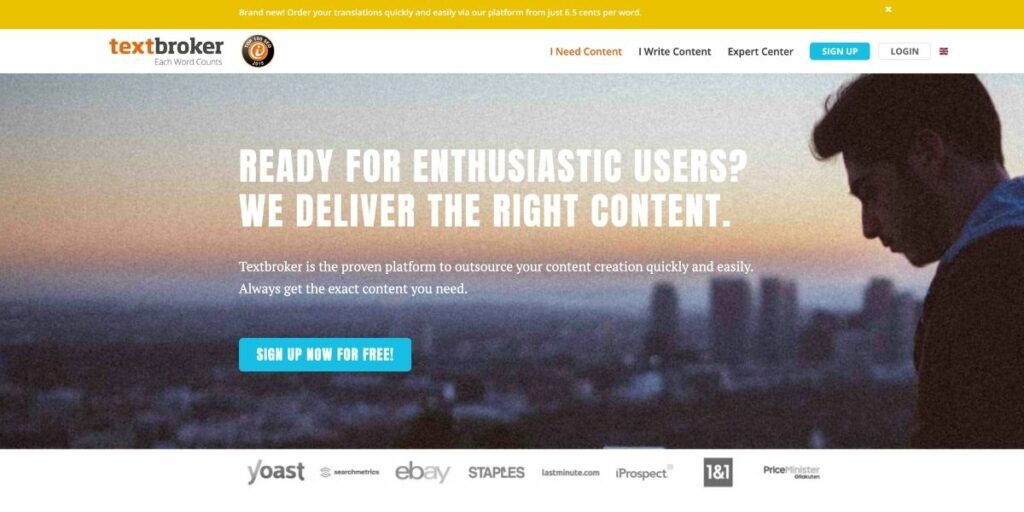 TextBroker was founded by SEO Jan Becker-Fochler, who recognized the need for well-optimized content as a separate, specialized service for web-based entrepreneurs.
Types of writing you can order from TextBroker.com.
TextBroker provides quality content across a range of niches, and topics. They do one-off orders, bulk or custom packages, and even professional translation if required.
What is their pricing like?
You can work with TextBroker.com in a variety of ways. Their self-service option means that you can choose the word count, quality level and price point for your content.
The cheapest orders, starting at 1.5 cents per word, are directed to their writing pool, and if you find a writer you like you can work with them via direct orders.
TextBroker also provide managed content services with a minimum order value of $2500.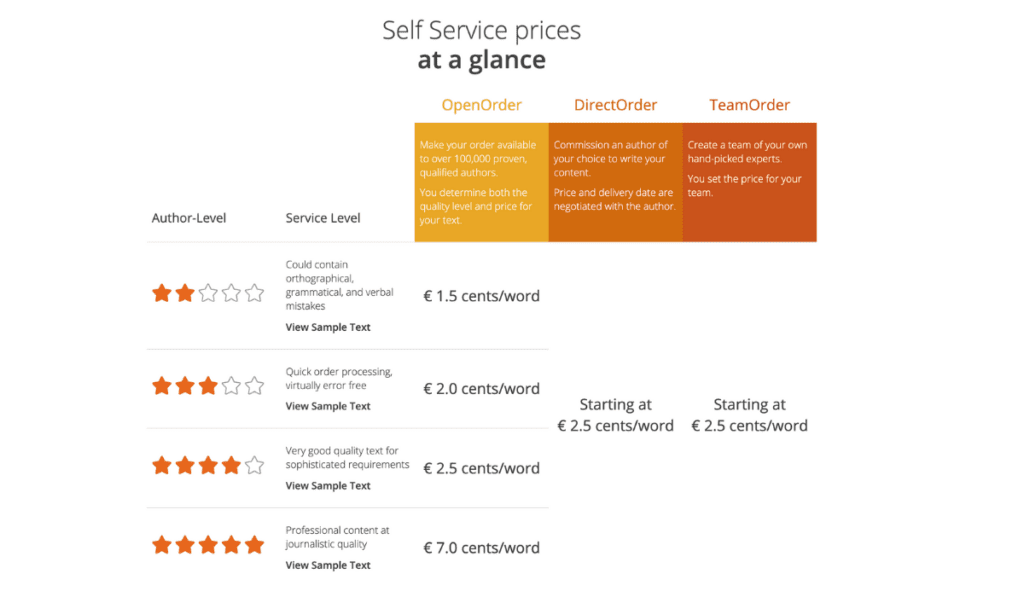 How do you order articles from TextBroker.com?
To use TextBroker, you'll need to sign up for an account that provides the dashboard where you can make your orders.
Pros and cons of TextBroker
TextBroker provides a very cost-effective way of meeting your content requirements and if you encounter a writer that has the quality and tone that your site needs, it's great that you can work with them directly.
They are definitely becoming switched on to affiliate marketing, which is clear from the packages, pricing, and other information they provide on their site. However, their service is a no-frills one; don't expect anything more than the words.
---
Last-minute FAQs for buying articles from a blog content writing service.
Q. How can I be sure that the content provided is truly original?
As an affiliate marketer, ensuring that your content is truly unique is critical if you do not want to fall foul of Google and other search engines.
Online content writing platforms are a mixed bag, and some unscrupulous operators will sell junk or plagiarized content after taking your money.
All of the sites that I have shared will perform rigorous plagiarism checks with Copyscape or equivalent software. To be absolutely certain, it's well worth putting the articles through Copyscape yourself before you hit the publish button.
Q. Do I legally own writing purchased from a content writing platform?
Good question. To be absolutely clear about this you will need to refer to the specific terms and conditions of the content provider you use.
Generally, once the article is handed over to you, you own the exclusive copyright for the writing. Always keep a paper trail so you can establish that you own the full rights to the content you paid for.
Q. What can I do if I am not happy with the articles that have been written?
When I get hold of the content I have ordered, I'll immediately read through it and check that it meets my requirements.
Most platforms will make one or more revisions to the article so that you can get the article just right. If a content platform will not provide changes but wants to take your money upfront, it's probably best to save yourself the hassle and move on to another company.
Honourable Mention
We can't talk about content and not mention Conversion.ai. It seems to be taking the world by storm. Whether you're a believer or a doubter in ai content, you cannot get away from the fact that it's here to stay and will only get better.
Will it replace human writers...? No. I really don't think it will. Certainly not in the next 5-10 years. However, never say never. Who knows what the future holds?
For now, I do use Conversion.ai for ideas and to help with writer's block. It also is really good at SEO titles and H2 subheadings. I even use it to write some of my YouTube clickbait titles. 😂
If you would like to take a look you can get 10,000 words for free which will get you at least 1-2 great articles. Then I suggest their Pro-Plan which gives you unlimited words. You could, in theory, publish millions of words each month!
Rounding up
I hope you have found this breakdown of these 7 blog content writing services useful. I know how hard it is to find reliable places to find quality blog content, so it is great to be able to give you a heads up.
In this business, quality is everything, so even if you find yourself having to pay a little bit more for great content you can trust and your readers will enjoy, I think it is well worth it and I'm sure that your readers will too.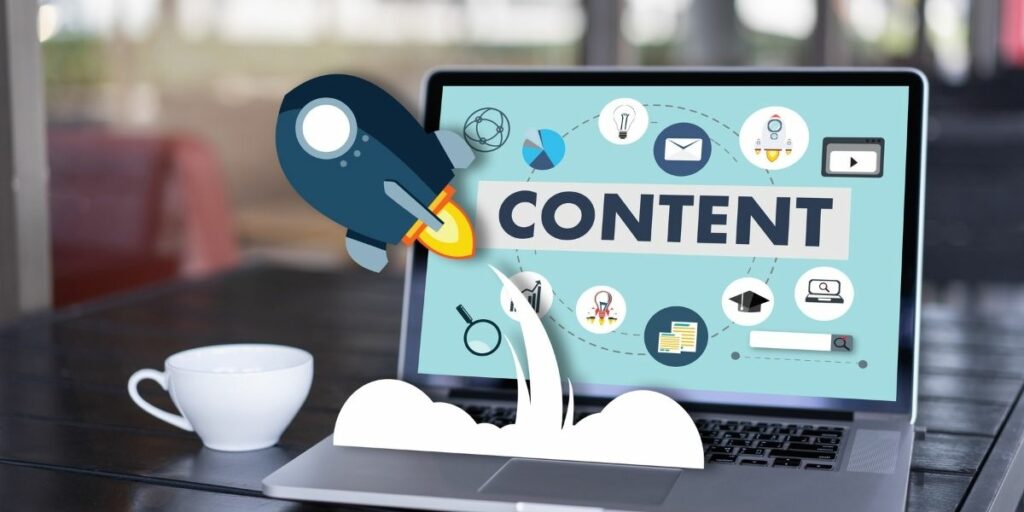 When you're just starting an affiliate website, I am sure you'll agree that content is key (or king, as many people say). And not just any old content, but articles, pages, and posts that are clearly written, concise, engaging and are not 5000 words long that could, and often should, be much shorter.
The type of writing that will hold the attention of your site's visitors and get them to take action.
Unfortunately for many website owners and marketers, finding suitable content for their site is easier said than done.
Of course, you can write your blogs yourself, but if you have a busy schedule or struggle with writing, this can soon become impossible to keep up.
I am not the greatest writer and I definitely find that having the assistance of writers who really know how to communicate by word can make all the difference in bringing my ideas to life.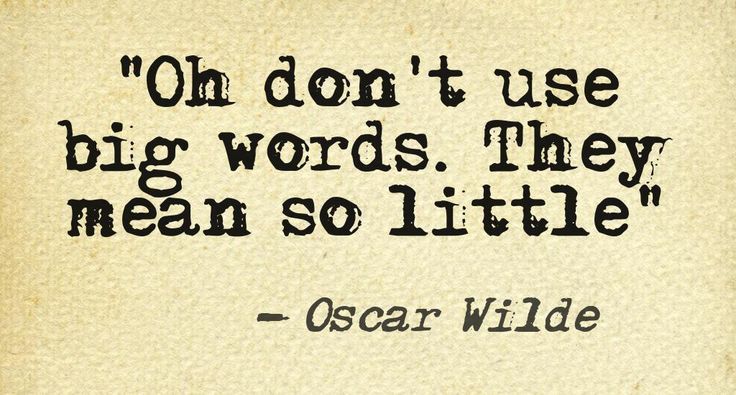 Affiliate marketing really relies on momentum to bring its returns
Even seasoned content creatives are likely to need some reliable sources of decent copywriting to supplement their own writing efforts.
To make an impact on your niche, you need to be frequently posting expert, authoritative and trustworthy content, (E.A.T) which is a big task if you're going to do it properly.
So, you can see that you have every reason as an affiliate marketer to get help with sourcing your content.
And I'm here to lift the lid on the secrets of where bloggers get their content. Read on for websites and strategies that seasoned affiliate marketers and bloggers will use to keep a steady stream of quality content flowing through their sites.
I'll also give you an idea of the costs involved and how you can transition to managing content production for your site most effectively.
Here are the key places bloggers will go to, to get their content
Bloggers regularly use online content writing services where they can purchase individual or bulk articles.
Content writing platforms are the most obvious and convenient place to start if you want to increase your content production and do not have a team of writers to help you directly.
These sites have become prominent as blogging and affiliate marketing have become more mainstream, with many of the leading platforms having thousands of vetted writers who are able to promptly deliver the content you request.
With content sites like BuySellText or iWriter, you can choose from a menu of article lengths or graded writers, provide a brief, pay their fee, and have a draft article ready to publish within a few days.
PS. I have a discount code for Buyselltext that you can enter on registration. You get 10% off your first order. The code is: carl01
This is where I started out with sourcing unique content for my sites, and I still buy articles via content platforms alongside having an in-house writing team.
You may find that you have to shop around a bit for the right site as the quality and service of these platforms varies massively. Generally, you will pay more for better quality content.
If you want to learn more about buying content online, why not read my article: 7 blog content writing services
1. Bloggers can also purchase pre-written articles that can be bought 'off the shelf' from specialist sites
Your options for buying ready-made blogs are more limited, but sites that sell this kind of content are great for getting a blog off the ground almost instantly.
These content platforms have a library of keyword-rich articles that you can search through to find content that matches your niche. The range of topics is usually surprisingly expansive.
Each article is displayed as an image-based sample that is specially designed not to be crawlable. The articles you buy have never been published online.
The writer generally sets the pricing for their work, and the content platform will take a cut for the sale. If you find a writer that suits your blog, you can usually reach out to them through the site for a direct order.
2. Another way is by directly hiring a professional copywriter
Working with a copywriter directly is advantageous as you can communicate with them more clearly about your article briefs, procure revisions to your articles and have greater editorial control.
Let's be honest, you can simply search for a copywriter online and find one that you could immediately start working with. Fiverr, Upwork and Guru are all great places to start.
However, the individual copywriters you find online tend to be much more expensive than those you will find on platforms, threatening the viability of your affiliate marketing business model.
Many copywriters are beginning to wise up to the affiliate marketing business model and will lower their rates if you can provide a high throughput of work.
Alternatively, like me, you can try advertising for decent writers. This can be done on your website, social media or the online sites where writers congregate like Pro Blogger or Reddit.
When you hire a copywriter, it is vital that you get a look at their previous work or purchase a sample to ensure that they really are going to be a good fit for your project.
Don't be afraid to change your writers or move on if things aren't working with a particular writer.
3. Writers will reach out to you too
Writers are always on the lookout for decent writing opportunities, so don't be surprised if you receive emails from copywriters who have read your blog or seen you advertise work on the leading platforms.
Make it easy for writers to find you by sharing your URL in ads or project briefs.
Your goal should be to assemble your own team of writers as your affiliate sites grow
Over the past few years, it has been a bit of a journey to being able to assemble my own writing pool for my sites. You will save money by doing this as you do not have to pay commission to a middleman for every single piece of article you commission.
Learn more about my journey to hiring full-time writers in my video:
You'll still find me using content platforms, that I trust for quality and value and, trying new content sources from time to time; but having writers that understand your content plans and are motivated to work with you long-term to consistently grow your site(s), makes all the difference to stabilizing your business.
Here are some of my insights into sourcing content for affiliate marketing sites
Keep the rate you will pay sustainable for your business model.
When you are new to affiliate marketing, you are likely to encounter a wide range of prices for article writing services. As a beginner working with freelance writers, it is easy to get stung, paying too high a price for writing that is of poor quality.
In this industry, writers and content platforms usually have a price per word. This will help you work out how much your content will cost when you work with a particular provider. Day rate writers are generally pricey and will charge high commercial rates.
In affiliate marketing, a rate of 3 cents per word is common for blogs, reviews and other common types of content. The rate you pay must be sustainable, otherwise, your costs will mount up and your site could fold.
I think it is better to keep a good writer in work at a rate you can genuinely pay and profit from than to have no work to provide at all.
Buying articles in bulk can save you money.
I have found that many content writing platforms will offer a volume discount and drop their rates if you purchase a large number of articles.
It may not be affordable to buy articles in bulk when you are just starting out, but if you can do it, it can take the management of your business to a different level.
Platforms that specialize in affiliate marketing, understand that you will be looking for a consistent stream of good quality, relevant content, and many have developed packages of 10K, 20K, 30K, or more words to give your websites the fast growth they need. Niche website builders offer such packages.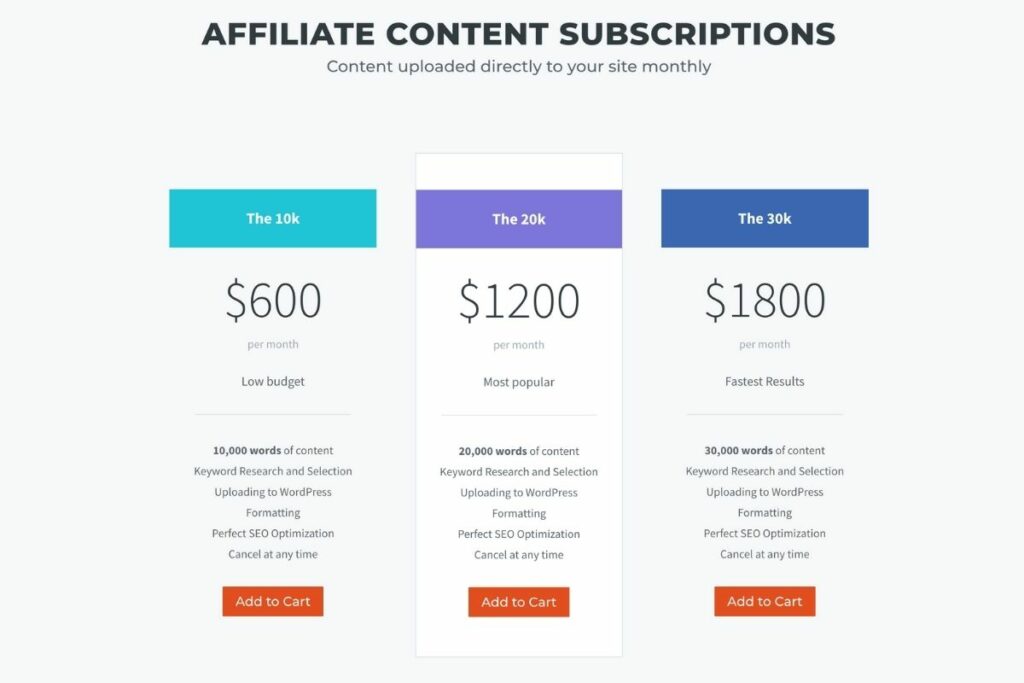 Both content writing service providers and individual copywriters can post articles directly to your website!
Having writers post draft articles directly to my WordPress websites saves me so much time and hassle and leaves my hands free to work on other areas of my business.
It is usually a premium service, but if you have an in-house team of writers, this is one of the things they can do for you.
Simply create log-ins for them and have them work from your content plan, leaving all writing on the site as drafts for you to review and hit the publish button.
Final Thoughts
Getting content for your site is not so hard if you know the right places to look
Finding great writing for your website can be hit and miss but I encourage you to keep up with your search. I'm sure that it doesn't take much searching online to come across accounts of people getting stung or even defrauded by copywriting platforms and individual 'writers'.
But I have found that as an investor, you will need to experiment with a variety of sources of content for your projects before you establish content writing solutions that will truly work for you.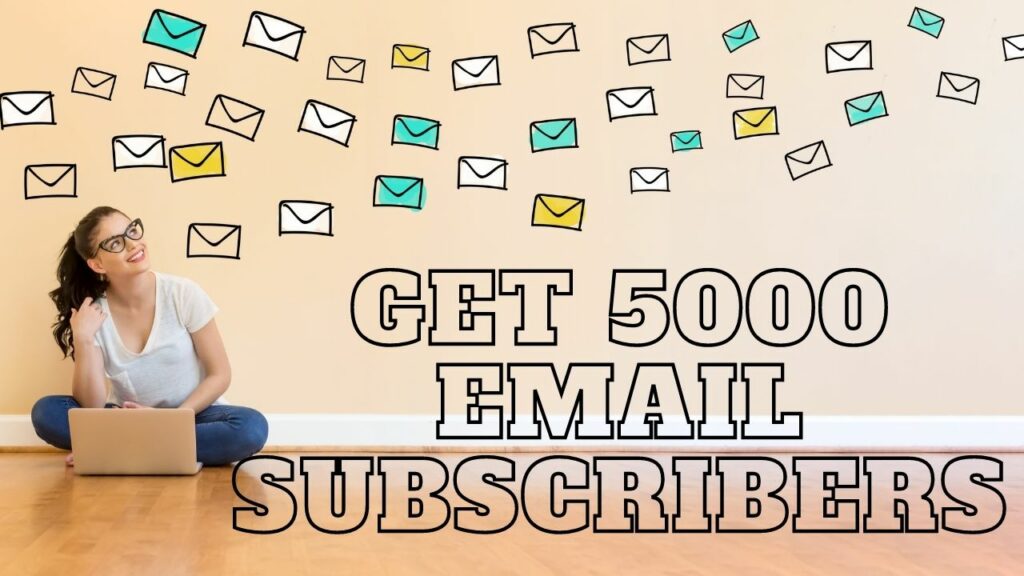 We're going to take a look at how you can go from zero to 5,000 email subscribers and climbing! And before you say it - no, email marketing is certainly not dead.
Far from it!
I'm going to show you why you have been underestimating email subscribers as a means of growing your site's traffic and revenue and share the tried and trusted strategies I am using to get you to your first 5,000 subscribers.
You may be wondering, what is an email subscriber?
If you're new to email marketing, an email subscriber is simply someone who has typed their email address into your site so that they can receive regular emails and content from you.
These are people you can legitimately contact with information about your site and the products you are promoting for as long as they choose to remain subscribed.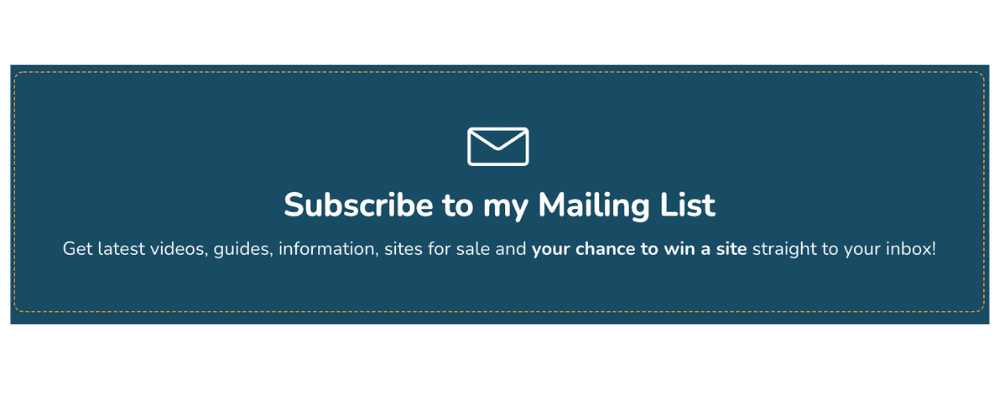 You keep a list of these names and email addresses within a dedicated email software programme (ESP) that allows you to send bulk emails to your subscribers - more on that later.
Do you have an email list somewhere gathering dust?
When you are building up your website/s, the people who subscribe to your blog can be left on the back burner whilst you put your time, effort and money into content, SEO, and social media signals.
Often spending hours and hours doing things that just don't move the needle when it comes to growing your business or income.
But those visitors to your website thought the content you were sharing was worth handing over their email address and an invitation for you to engage with them directly, without the search engines or social media platforms!
They sometimes need a nudge or a little encouragement to handover their email address in the form of a free product or great advice.
Basically, give them something great in return for gaining their trust and allowing you to contact them directly via email.
I've found that in the unpredictable and fast-changing world of affiliate marketing my list of emails is one of the few things I can completely own and control.
And it's not just me, seasoned affiliate marketing pros like Pat Flynn and Spencer Haws have clocked on to the potency of what is really a wholly owned direct marketing channel without any of the noise and competition that comes with other platforms.
Watch me share more on how I am building an email list to take back control from Big Tech Giants
Why you need to build an email subscriber list
5,000 visitors, let alone 5,000 subscribers might seem a long way away from your starting position with your website.
But it's really important to build a decent subscriber list early on as you develop your blog or website.
I think a lot of bloggers and online business owners only catch onto the importance of an email subscriber list late in the day, but once they see how much impact they can achieve with email marketing they are quickly converted.
I have seen first-hand that making a healthy email list a priority can bolt on serious uplift in your web traffic and revenues.
Other reasons why I believe building an email list is important are:
● Your email subscribers have confirmed that they genuinely want to hear from you. Most email subscribers will complete a double opt-in, meaning that they have verified their email by clicking on an email link. That shows that they are keen.
● Your email subscriber list goes with you. As I mentioned above, if Google, Facebook and even your web hosting pull the plug on your site, your subscriber list is your own ready-made audience that you can communicate with directly via your ESP or take to a new site.
● Your content goes straight to your subscriber's inbox. With email subscription, you have direct, personal. and totally private contact with your audience. What more could you want? Email is always at your subscriber's fingertips, on their laptop or on their phone - day or night.
● Your email subscriber list can outdo your social media marketing. Look at it this way. Twitter, Facebook, and LinkedIn are all going to ask for your email address. Why? Because they know they can get in touch with you directly. Users may not log in to social media accounts every day, but they will check their email multiple times per day.
● You can be incredibly targeted with the content you deliver to your subscribers. And we are going to take a closer look at this. I am confident that you will be very impressed at just how focused you can keep things with email and the outstanding results you will get for your efforts.
● Email subscribers have a high potential to convert to being paying customers. Because subscribers are already interested and receptive to your email communications, they can be converted to paying for products and services from your site.
Convinced? Click here to see the prices of the ESP I use.
What's the significance of 5,000 email subscribers?
There is a reason why Big Business will spend a lot of money on campaigns to sign up subscribers and if it is good enough for big business, it is good enough for us.
Email marketing is one of the income streams I am actively nurturing right now, you can learn more about my affiliate marketing income streams in this video:
Marketing pros use a key email marketing metric called Email Subscriber Value (ESV) and it can help us stay focused on the bottom line when it comes to email subscribers.
ESV is the monetary value that each email subscriber is worth per month in income for your business. It can be as much as $1 per subscriber - per month - meaning a list of 5,000 subscribers can bring in as much as $5,000 per month ongoing!
Now that's got your full attention, hasn't it?
Let's take a look at the tools you'll need to get a fast-growing email subscriber list underway.
To build and maintain my email subscriber lists, alongside my website I use the following 2 essential bits of kit.
● My email software provider (ESP)
● Some well-targeted opt-in forms
This is where you will want to start the journey to 5,000 users and the great news is you can set up everything yourself, for FREE no less, and still get some great results.
I want us to take a closer look at choosing an email software provider because I found that it makes all the difference in developing and managing a large email list that you can properly segment and engage with.
If you're serious about reaching your first 5,000 subscribers, an ESP is critical. This is not the same as a blog subscription plugin in your site that forwards blog content to anyone who is signed up.
These software companies provide a platform you can use to create and send bulk, customized, PRIVATE emails to your list of email subscribers.
I'm talking about thousands, tens of thousands of emails or more; numbers that your regular Yahoo or Gmail simply can't handle!
ESPs also have powerful automation and CRM to ensure that your email campaigns remain legally compliant, and you don't get labeled as a spammer, or worse still, land yourself with a blacklisted IP address.

In addition, most professional email marketing services have these advantages:
● All names and email addresses are securely stored for you to access whenever you want.
● You can really comb through your subscriber list and group them according to their preferences and responses to your emails. This means you can use your subscriber list in a much more focused way.
● The best email software providers will provide useful analytics that provide insight into subscriber activity, like location, views, and the devices used to read your emails.
● These ESPs give you a very high level of control when creating email campaigns, including adjustments for time zone so you can optimize your email opening rate.
● Hone your campaigns with A/B split tests to see what content works best for your subscribers.
● You don't have to worry about GDPR it's all taken care of by the email marketing tool
● They offer FREE landing pages. So you can start building your list - even without a website.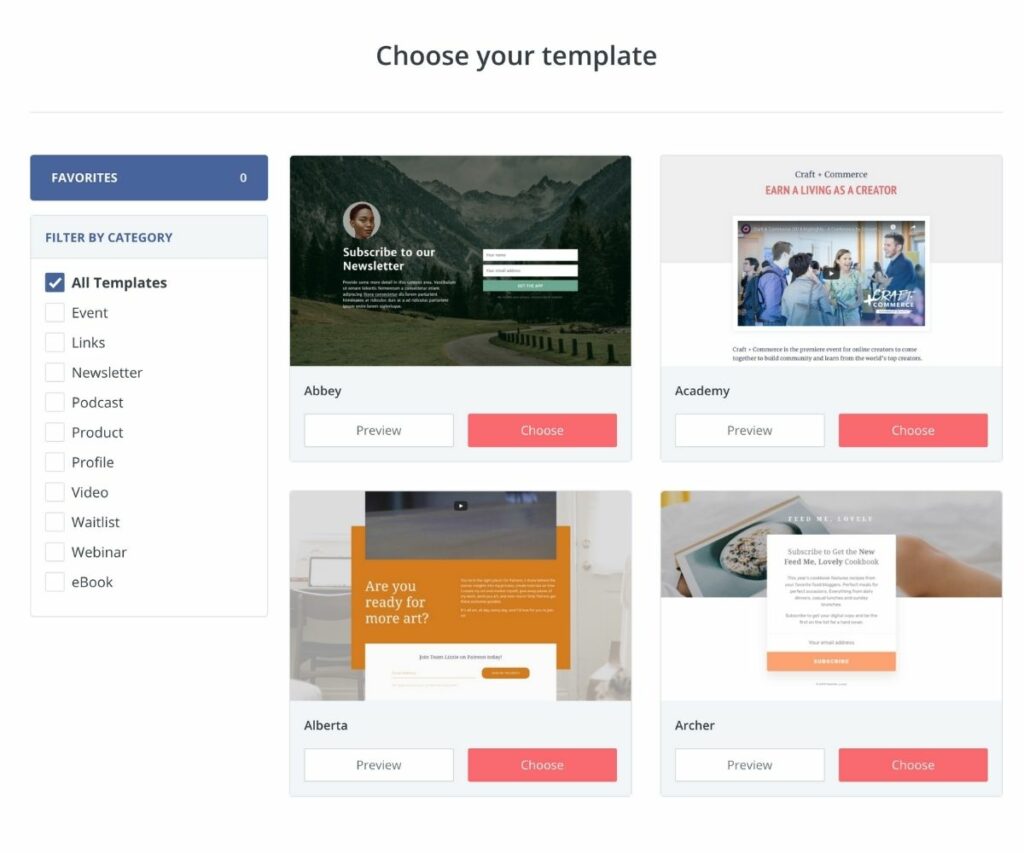 Let me explain how I grow my email subscriber list with ConvertKit.
When I was researching the best email marketing service, I wanted to make sure that I had a full-featured email service provider that would not only be easy to use but would actively manage my list of subscribers help me build my list faster.
I finally picked Convertkit thanks to watching Pat Flynns videos on his automated email structure using this provider.
Some more about ConvertKit
ConvertKit was created by a software developer and app builder called Nathan Barry, who used it to run his email marketing newsletter. His approach in creating ConvertKit was to make it as user-friendly as possible, and I have to agree that he has achieved that.
ConvertKit is definitely popular with its target audience of bloggers, YouTubers and affiliate marketers and compared to its competitors it is stripped back from a lot of the confusing and unnecessary features that can make ESPs hard to use.
A lot of the big ConvertKit is definitely a grower, you can sign up for free for your first thousand subscribers, paying more as your list grows.
I'm using ConvertKit because:
● I can create professional-quality landing pages and forms. They have a massive range of landing page templates that are fully customizable and responsive. Great for attracting sign-ups!
● As well as one-off email broadcasts, I can create autoresponder sequences. It's great that I can set up multi-part email campaigns that can keep my subscribers engaged.
● Automations mean that I can be super-focused in my email delivery. I can send different emails to subscribers depending on what they are specifically interested in or the content they are responding to. This means I can keep both my opening rate and conversion rate high.
● I can schedule delivery. I can tell the software when and to whom the emails should go out. It figures out the best time to send out emails based on real data. When are people opening your emails around the world?
● Send to unopened. This is one of the coolest features. If you send 5,000 emails out and only 3,000 open and read your broadcast (that's an email planned and sent) then a few days later you can send the email out again without it hitting the inbox of the people who have already read it. This way you're not upsetting them and wasting their time, which will lead to people unsubscribing.
Another reason I started using Convertkit was the fact that they offered a FREE trial period. Click here for more details.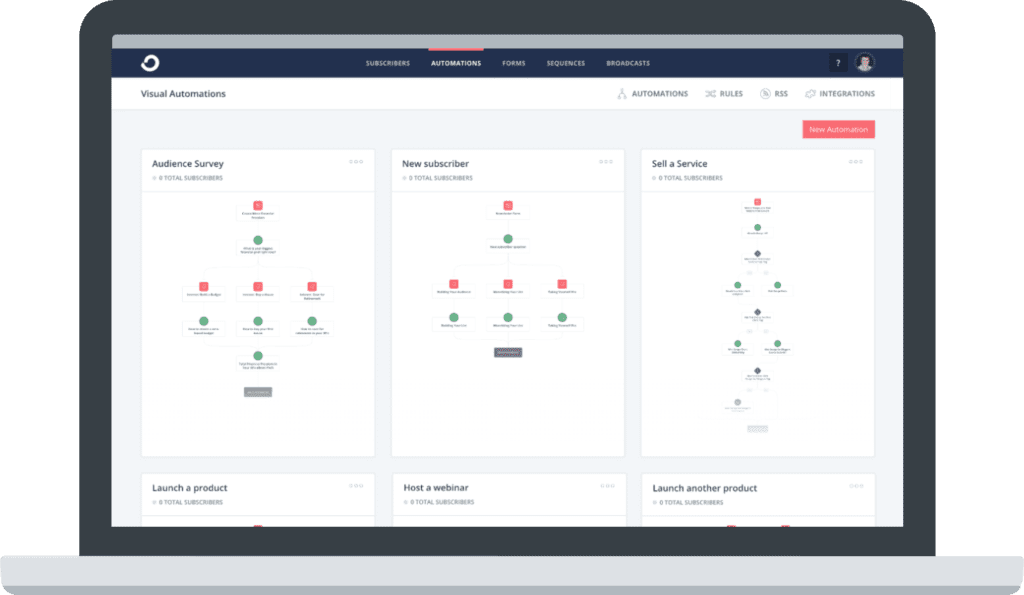 Anyway, let's get into how you can generate your first 5,000 email subscribers.
Here are some of the strategies I am using with ConvertKit that should help you boost momentum in getting your subscriber list to 5,000.
More and more I am finding that having a clear plan that can be easily adjusted, will make all the difference to generating a pipeline of subscribers that can be leveraged for long-term profit.
And of course, the right email marketing software will make implementing these strategies simple.
These are my top takeaways from using Comvertkit
1: Segmentation, segmentation, segmentation
Right from the outset, you need to do everything you can to segment your website audience. Without this, your email marketing strategy, cannot be properly targeted and is unlikely to generate significant results.
For example, a pet care site I own covers animals ranging from tiny rodents to giant parrots. Visitors to my site are all interested in pets, but emails about parakeets delivered to a guinea pig owner will completely switch them off and get me unsubscribed.
From this, I am sure you can now see where segmentation is going to prove useful.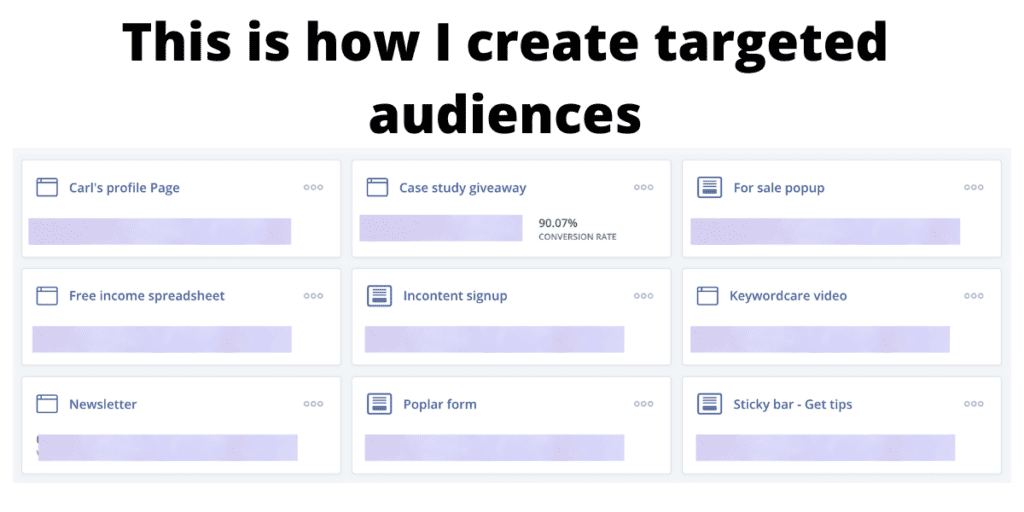 Email marketing is all about making a personal connection with your audience. Each subscriber will have a different reason for connecting with your brand, so to encourage visitors to your site to sign up for your emails you really need to know what they are looking for.
Make it easy for visitors to your site to find the content that is relevant to them. Well thought out menus and navigation, will convey visitors to relevant content and sign-up opportunities quickly.
One of the easiest ways to target your subscribers better is to simply ask them what they are looking for or are interested in - at opt-in - when the subscriber is going to sign up.
Don't just aim to gather up a load of emails. Ask your subscribers what they are interested in and what type of emails they want to receive (e.g. special offers, discount codes, etc.).
2 : Put some serious effort into researching your audience and targeting them better.
I spend a lot of time working out what visitors to my site are looking for so I can serve them better. I'm also finding that this can help in converting visitors to my site into email subscribers.
And I really put the time in to analyze the rich user information and data on Google Analytics to guide the creation of targeted content and landing pages that will convert specific groups of subscribers.
3: Keyword research is also your friend.
As you will find that mopping up relevant long-tail keywords can help you achieve better conversions for your subscriber list as you bring in subscribers from unexpected places.
4: Make it your goal to turn every visitor to your site into an email subscriber.
When you are building a high traffic website you can go through thousands of people who visit once and basically, never return.
Unfortunately, this is the vast majority of your visitors - up to 90%. However, you can use your email subscription to stop the hemorrhaging of unique visitors who could easily become followers of your digital content.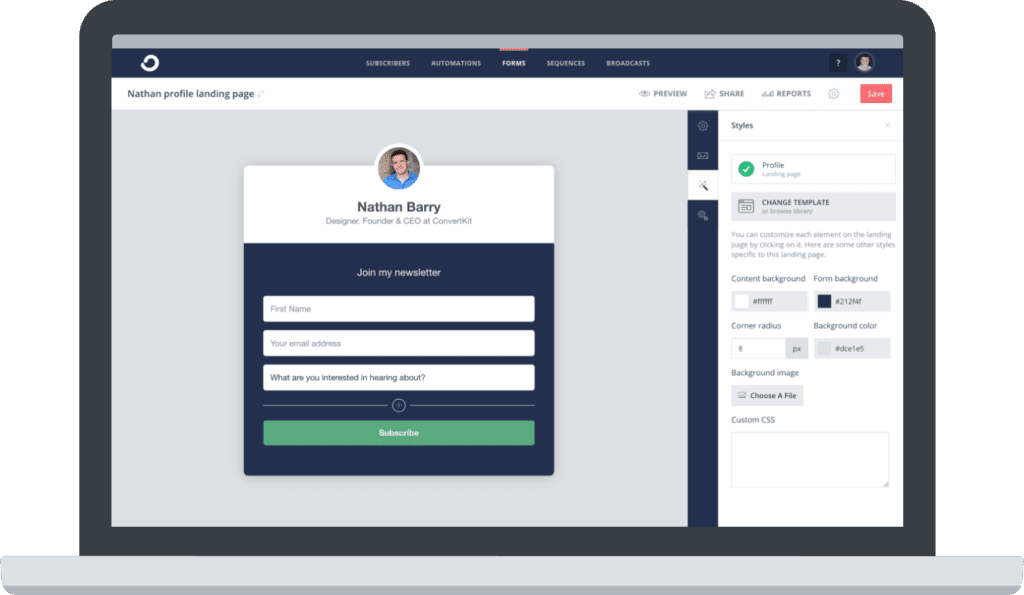 Bagging as many visitors as possible with an effective opt-in will provide you with opportunities to woo them back to your site via email.
To achieve this it is absolutely essential that you create strategically positioned, high converting opt-in forms. ESPs like ConvertKit and OptinMonster will definitely give you an edge in doing this.
Those standard sidebar subscription fields are easily missed. Professional email marketing software assists you in creating attention-grabbing, absolutely unforgettable opt-in forms and CTAs in a whole load of formats including:
● floating header bars
● footer bars
● slide-in scroll boxes
● lightbox popups
● inline forms
● full-screen welcome mat
Stay on the right side of irritating with exit-intent popups that track a visitor's mouse movements on the page and catches them just before they hit the "X" with a targeted email subscription sign up form.
Never hide the 'close button' on popups. It's the most frustrating thing in the world to have a full-screen popup that you can't close.
5: Use your ESP to create hyper-focused campaigns for new subscribers
One of the great things about ConvertKit is that I can use it to make an unlimited number of targeted landing pages to capture and convert email subscribers without even touching my website!
This is a landing page I created and is hosted on Convertkit for FREE. It took minutes to set up using one of their free templates. I'm running the giveaway to win Helpfulmonk.com website from it.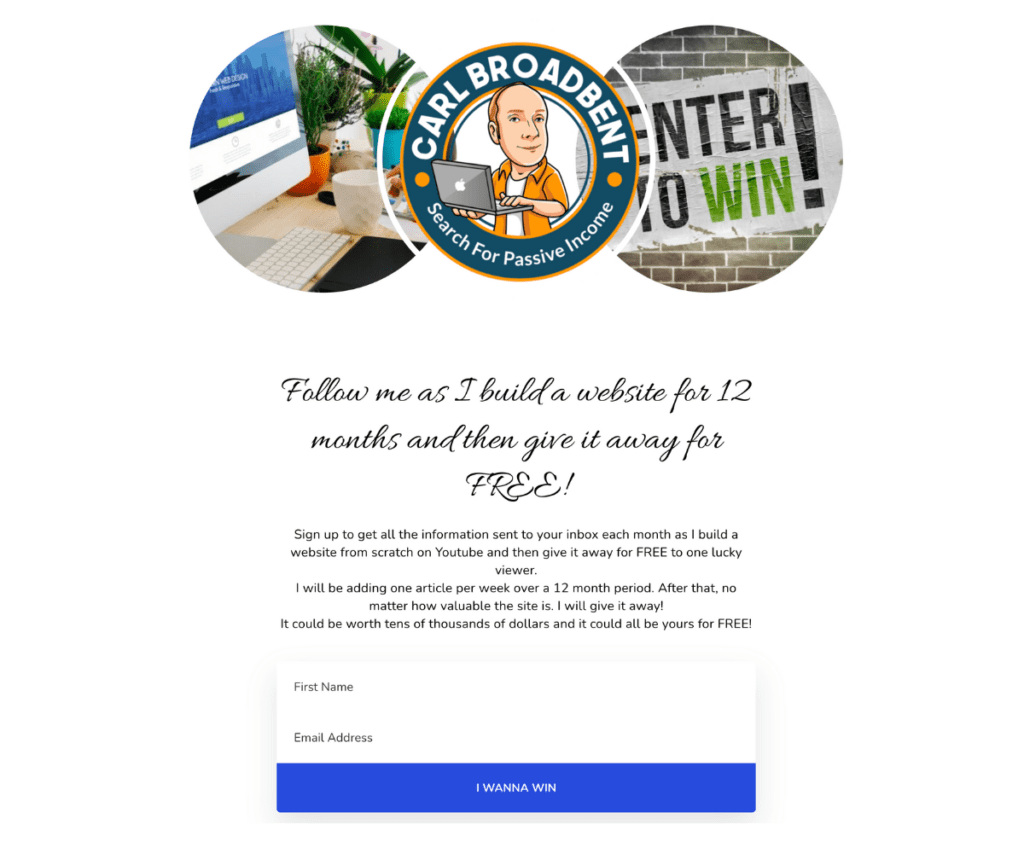 This feature really sold me on ConvertKit for my email marketing because I can add videos, images, text and other custom fields as part of my subscriber landing pages, save them and publish them straight to my site or social media account.
6: Encourage visitors to subscribe by making them an offer that they can't refuse.
Powerful, pro email marketing software needs to be backed up with a real value proposition and incentives that will really draw in visitors and motivate them to subscribe.
For a lot of sites, a simple CTA (Call To Action) is not going to be enough, and you will find yourself struggling to capture emails.
I encourage you to think outside the box and come up with an e-book, video or audio content or content upgrade that is 100% tailor-made for your target audience.
Giveaways like helpfulmonk.com are a winner, voucher codes and special offers can also work too. If your offer catches on, your subscribers will share, share, share on social media and you can seriously ramp up your subscriber list within days.
AppSumo founder Noah Kagan used premium software giveaways to boost his email list by over 150K subscribers in just ten months!
By raffling premium subscriptions to some of the world's most popular apps and sharing the competition widely, the subscriptions simply poured in.
I've also seen that if your offer is good, you don't even need to directly ask for an email. Instead, you can have a CTA button like "Yes! Get me my FREE email marketing resources" or something similar.
I have been using my Website Giveaway to build my list. I am creating a website and building it to a point where it's making money and then I will give the site away in a randomly generated draw.
Giving something like a website, worth possibly thousands of dollars, is a great incentive for them to give you their email address.
7: ConvertKit and other ESPs support A/B testing to make your landing page campaigns the best they can be.
For me, mastering email marketing is all about the learning curve, and a big dose of experimentation is needed to establish what will optimize your conversion rate for email subscriptions.
A/B testing allows you to test different versions of your landing pages to see which pages have better conversion rates, so you can always have the best-performing pages at work in your campaigns.

The legendary Brian Dean of Backlinko, being a stickler for data, used super-diligent A/B testing with content upgrades to boost his email signup conversion rate from 0.54% to 4.82%.
As your ESP will equip you with all the data and insights you need for evaluating your landing pages, you can really hone your email sign-up strategy with no need to get by on hunches.
8: Sticking to opt-in form best practices will mean you don't lose potential emails.
You want to make it as easy as possible for your site visitors to subscribe. According to HubSpot, "where friction is low the dollars flow" and I'm inclined to agree!
Sign up forms with loads of fields slow down the sign-up process and lose your subscribers. With ConvertKit, I'm able to customize form fields to get the balance just right.
You don't need to attempt to gather every bit of information upfront. Be strict with yourself and prioritize. You can always catch up on information further down the line with surveys and other interactions with your subscriber list.
I ask for their first name and email address. I like to call people by their first name in my email broadcasts.
Convertkit allows me to customize and personalize each email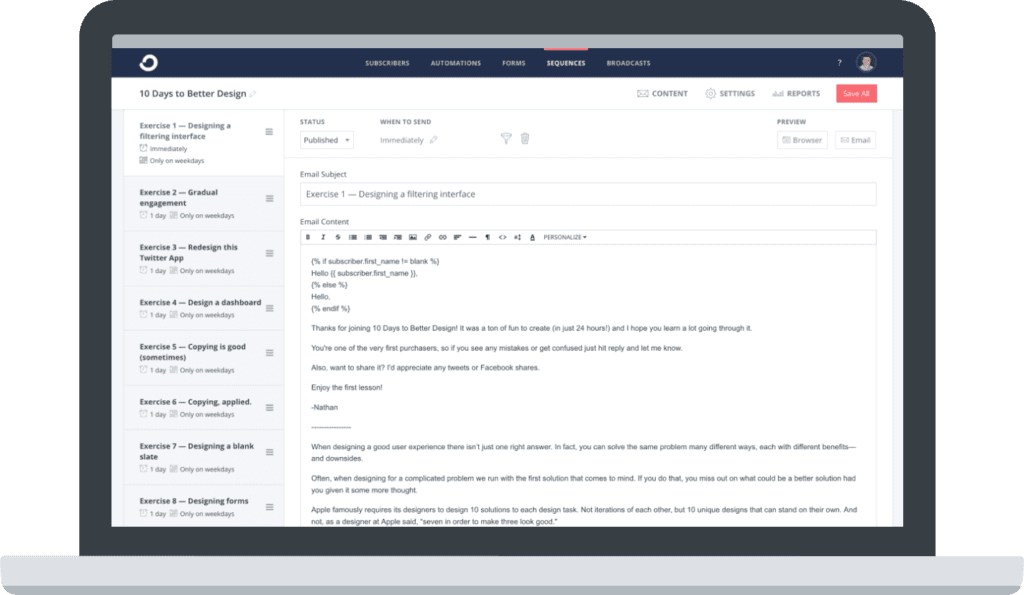 9: It's controversial but a double opt-in will ensure you get quality subscribers
When you're building an email subscriber list, the last thing you need is a large number of flaky or frankly spammy sign-ups to inflate your list.
At best, these subscribers won't stick around long and at worst, your legitimate emails can end up in spam folders or even blacklisted.
Professional ESPs offer a double opt-in as a way of filtering subscribers, so you get people that are genuinely interested in what you have to say. It can also, in certain circumstances, satisfy the proof of consent you need for GDPR compliance.
This type of sign-up sends a confirmation email with an activation link to the subscribers account before they are added to your list.
Around 80% of major websites use the double opt-in, if it's good enough for Big Business, it should be good enough for our growing lists!
10. Delete non users
It seems crazy to delete people from your email list. But you have to remember it will eventually cost you to send emails out to people when you grow to a certain size.
Then every email sent to someone who doesn't open it, is just like throwing money down the toilet. This can soon add up.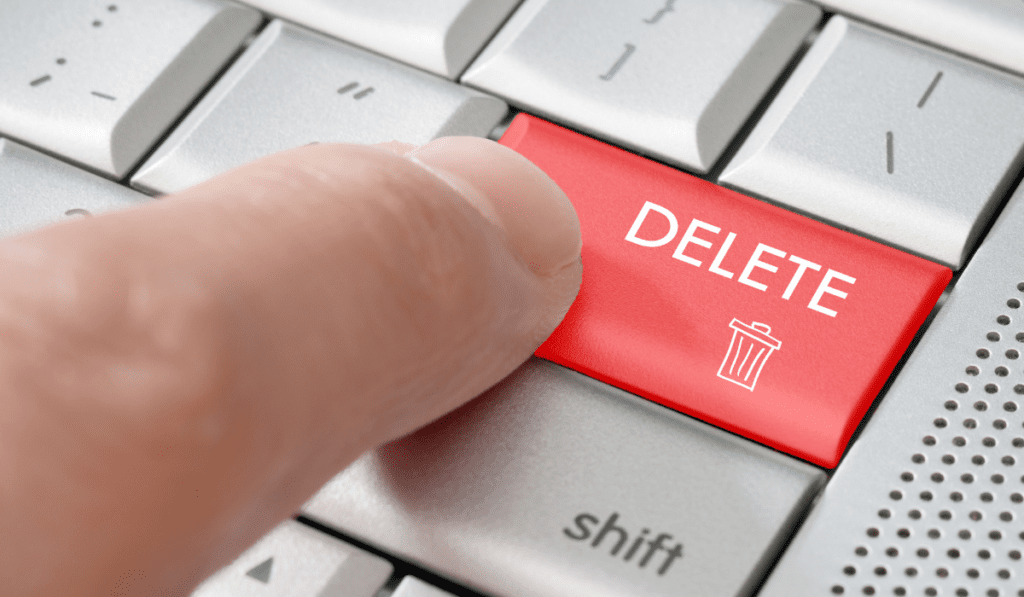 So, every 3 months I clean up my list. If someone hasn't opened an email of mine in the last three months, I delete and remove them from my list. I only want to send emails to people that want and enjoy reading them.
I hope you will join me on my email marketing journey on YouTube and here on the blog!
I am definitely seeing my list grow through using a number of these strategies and testing, testing and testing again.
It takes time to get everything set up and optimized but I am confident that in the coming months we are going to see real traction on breaking the 5,000-subscriber barrier.
I have a lot to learn still, and I'm starting to look at email funnels and automation even more.
Creating powerful email campaigns that, once setup correctly, can bring you an income on autopilot.
If you've been following me a while, you'll know I have a lot of niche sites. In fact, that's the bread and butter of my business. A question that keeps popping up for me though is how do I source all the content those niche sites demand?
Do I write it myself?
Do I outsource?
As you can probably tell by the title of this review I outsource a lot of it, and mostly to Buyselltext.com.
I have also been building a fantastic team of writers ( 7 in total ) that write pretty much full-time for me across 9 websites.
So I wanted to go ahead and give an in-depth review about the service I outsource content to when my writers are busy. I will be covering my personal best practices when it comes to outsourcing your writing (and there will be some juicy tips here), and why I recommend Buyselltext over other services
So, What or who is Buyselltext.com?
In short, they're a content platform that connects you (the content publisher) with their team of inhouse writers ( All USA writers )
Let's say you have a blog and it's thirsty for content and you just know it will grow faster with good content – what do you do?
You could write the content yourself - but that's time consuming and non-scalable.
You could hire a freelance writer on a site like Upwork – but that's unorganized and really time consuming to setup (might be faster to just write it yourself)
…or you could simply dump your instructions onto a platform like Buyselltext and have them write it before you know it.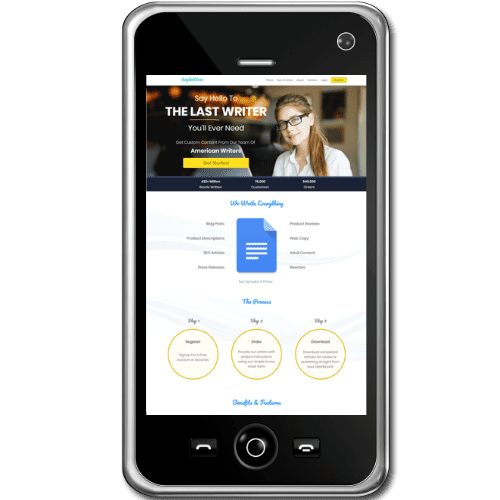 BuySellText handles a lot of different content services:
Blog post writing for Adsense blogs
Review & buying guide content for affiliate sites
Conversion & engagement optimized content for high-value money pages
Keyword optimized content for SEO
Press release writing
…and more. I mostly use them for blog writing & Amazon review writing, since my sites are monetized via a combination of Adsense and commission revenue.
So you probably want to know two things right-off the bat.
How good is their content?
…and how much does it cost? (..and can I make a profit on it?)
Ok, that might be three things, but who's counting?
BuySellText only hires U.S, U.K, and Canada based authors. Our writers have deep expertise covering a whole range of projects, whether that be writing blog posts, authoritative content, product descriptions, reviews, buying guides, press releases, Facebook posts, Twitter posts and more!
AN SEO EXPERIMENT – HOW WELL DOES THEIR CONTENT RANK?
So to give you an idea of how good their content is, I set up a bit of an experiment to see how well and how quickly a few articles they wrote me would rank.
I ordered 3 articles that I intended on posting to one of my adsense sites. I gave Buyselltext some very basic instructions (which is what I usually do). Pretty much just the keyword/topic of the article and I let them go to work.
Within a couple of days I had the content delivered – and so I posted them to my niche sites that same evening.
You can read one of those articles by clicking here
The Results?
Within 48 hours one article was ranking at the top of the search results, another in the top 5 and the third article at 11 – although it climbed further up a few days afterwards.
Now, these weren't super competitive keywords, but they definitely weren't layups – you'd be surprised at how many people wonder about the blinking habits of guinea pigs (and no, they don't blink).
So why did their content rank so well?
To answer that question, you first need to understand what makes good content in Google's eyes. There are a lot of factors that go into it, but the main ones are listed below, along with my evaluation of Buyselltexts content.
Content Checklist
BuySellText's Content
Is the content engaging and well researched? Google determines this via a combination of a low bounce rate, high time on page and semantic evaluation (essentially a custom readability and value score) Things to look for: Is the writing engaging – does it keep your interest, or is it robotic? Do you come away feeling that your question (implicit in the keyword term) was satisfactorily answered? Is it readable by all age groups with a high school education? Helps: Improves key Google ranking factors by lowering bounce rates, increasing time on page, and improving keyword relevance increases reader retention
The writing was personable, established rapport with the reader and provided immediate answers. It was well researched, providing a complete answer to every question the reader might have had. It was exceptionally well-written, providing easy to digest information for readers of all ages.
Does the content clearly answer the topic right off the bat? Things to look for: Does the content provide a clear, but concise (2-3 sentence) answer to the topic within the opening 2-3 paragraphs? Helps: An answer within the few paragraphs may be displayed as a 'Snippet' in Google search, potentially massively boosting your page visibility. Improves key Google ranking factors by lowering bounce rates and improving keyword relevance
The answer was provided within the first 1-2 paragraphs. It was short but clear and complete.
Is that article well structured? Things to look for: Headings that are a logical extension of the content above them. Lack of repetition Information breadcrumbs – transition sentences that keep the reader engaged through section changes. Helps: Increases time on Page and increase return readership
There were a lot of headings that were relevant offshoots of the main topic. It contained minimal repetition. There was good use of information breadcrumbs to keep the reader moving along.
Is the content keyword optimized? Things to look for: Keyword use in the first paragraph LSI (latent semantic indexing, or long-tail keywords) terms naturally sprinkled through the content Optimal keyword density (And I don't mean keyword stuffing like many old school writers still do) Helps: Google understand the most relevant keywords you're targetingRank you for multitudes of other, related keywords you never even targeted
Keyword was used within the intro Lot of LSI's sprinkled throughout the content – and done so with completely natural writing Good density of primary and secondary keywords – no stuffing
Is the content readable on mobile? Things to look for: Short paragraphs – 2-4 sentences long. Short sentences Frequent headings (ever 200 – 300 words) Helps: Improves readability on all mobile devices which is both a major SEO factor and important for reader retention.
Paragraphs were short, easily displayed on mobile without scroll Short sentences were used that minimized the need for scrolling The frequent use of headings made the content very easy to skim on a small screen
There are other on-page factors at play of course, but a lot of the quick ranking power came from the writing wizardry of Buyselltext.
You can watch the full video of my experiment here:
Did I make a profit outsourcing my content? ( Tracking ROI )
OK, so it ranked well you say, but can you make any money when you're outsourcing the writing?
Writing the content myself would have been cheaper (duh!) – but would it be more profitable?
The answer isn't as obvious as you think.
Basically, what we need to know is this - how much does every dollar spent on content earn back in revenue – whether that's in terms of ad revenue from readers or affiliate commissions?
For content I write myself, everything earned is profit. However, there's a bottleneck to how many articles I'm able to write (that's usually about 2 posts a day for me) and that bottlenecks the overall volume of traffic I'm able to generate.
that means I'm making apx $400 of profit on every $100 I spent on content from Buyselltext after 18 months if the content ranks as good as expected. ( See figures below )
Here's a bit more detail on how those numbers add up – on the left you'll see how much I spent on an 800-word article (which is the average length I order). On the right you'll see how much, on average, that article will make after 6 months, 12 months, and 18 months from a ad revenue only.
It could be a lot higher if your content is product focused.
This is comparing only the cost of content to the revenue earned by the published page from ad revenue only going on an RMP of £18 assuming the content gets 500 views a month after month 6.
You can track these things on a page-by-page level with adsense (for ad revenue) and referral link click tracking for affiliate or sales-based revenue.
COST
REVENUE
$32 / 800 word post from BST
TOTAL: $32
$32 after 6 months $108 after 12 months $162 after 18 months
TOTAL: ROI $130 after 18 months
As you can see, I'm making a decent return on each article – and by outsourcing my content I can post a lot more articles than I could if I was writing it all myself. It also lets me put more focus on linkbuilding and outreach to increase my exposure.
In short, yes, it actually pays to outsource.
You will need a website that is out of the Google sandbox and able to get a significate amount of traffic each month.
But that's a whole different story.
On the test I did above the site was getting around 40k visitors a month.
If you're just starting out – I mean you're a total green horn - I'd recommend writing the first few articles yourself to get a feel for the whole process. Keyword research, content optimization so on and so forth. It's invaluable knowledge.
But if you already have a website or blog that's making some money, you can really supercharge your business by outsourcing the content to Buyselltext and replicating the process with new websites.
Pricing
So how much does it cost to outsource your content?
BuySellText offers three main tiers of pricing:
Good ($2.5 per 100 words): This service is best used to produce relatively straightforward, but well-articulated material for micro niche sites, small blogs or SEO guests posts, as well as for backlinking content.
My take on this option: This is a solid entry option, but the quality is a little less consistent than the Great tier, which is what I recommend.
Great ($4 per 100 words): The content is better researched, stylistically more engaging and written by BuySellText's top reviewed writers. These pieces are appropriate for use on money sites, blogs and guest posts, or for Amazon review sites. My choice for most niches
My take on this option: This tier provides excellent quality writing, that is consistent across all the writers I have worked with thus far. Delivery times are fast, and overall this is the option I recommend for most clients.
Best ($8 per 100 words): These pieces are written by their exclusive team of top copywriters and typically feature deep research and stylistic optimization to maximize engagement. If you have a high-value blog, or you're laser focused on driving up engagement or conversion rates, this is your go-to. My choice for technical niches or YMYL
My take on this option: This is some magazine level writing, but it's overkill if you're using it for a micro-niche site. If you have a high-value blog, or have a solid understanding of your content ROI and this fits within that budget, then it's worth the investment. You can't get better content than this.
Bulk Price
Since I order articles in bulk, BuySellText provides a great deal with their bulk deposit bonuses.
When I used to deposit $1000 at a time I would receive a 5% bonus. Now I deposit $5000 at a time, and I receive a 10% deposit bonus.
So, for example:
You deposit $2500  Your balance will reflect $2625 ($125 deposit bonus)
You deposit $6000  Your balance will reflect $6600 ($600 deposit bonus)
These prices are inline with the average rates you're going to find from other content platforms like textbroker, or your average freelancer on Upwork and Fiverr.
So the decision to pick one platform over another comes down to all the things you get for that price – the quality of writing, delivery time, content optimization and customer service. Let's dig into those now.
What I really like about Buyselltext
Account manager and Customer service
Buyselltext is a managed service – so your US or Canada based account manager is going to be assigning your order to the most qualified and available writers.
That means faster turnaround times and better content. Your content is then reviewed by a quality control specialist to make sure it has followed all your guidelines as well as Buyselltext's own internal best practices before being delivered back to you.
This doesn't require any more work from you – your account manager and QA specialist is going to do this behind the scenes for you. If their team thinks they need more clarification about something they'll reach out to you via email to make sure they fully understand what you're looking for.
Their support team is awesome ( shout out to Lisa my account manager! ) and has saved me hundreds of dollars since I started working with them.
There have been times where I accidentally duplicated topics/keywords in some of my bulk orders and Buyselltext reached out to me to confirm if that's what I really wanted.
Whoops, my bad!
I gave them replacement topics/keywords and the content was delivered just as I wanted.
Overall, their service has resulted in me asking for far fewer revisions than I usually have to on other platforms – and a lot more ready-to-post articles.
If you ever need to reach out to your account manager, you can do so easily from your dashboard.
Their team of USA based writer
Most content portals allow writers to pick up assignments at random, leaving quality control issues to be tackled by you once the content is delivered. Buyselltext matches your content to the most qualified writer available. If your order is larger, they'll create a team of writers for it to make sure it gets done fast.
You can favorite writers you want to work with in the future – and easily direct order them work if you want to. You can also block writers from your future assignments if they don't quite match the tone or style you're looking for.
I usually just leave the content open to all writers – the quality is consistent enough that leaving it open just makes sense to me for that boost in delivery speed.
Working with minimal guidelines
This ones a biggie for me – I'll usually provide 5 to 10 keywords at a time for my blog and ask the team to create 10 unique articles off of that, with not a whole lot in the way of instructions.
Yeah, I know, that's just asking for trouble right?
On other platforms this usually doesn't end up well – 10 different writers end up working on my assignment, with several of them covering the same thing. Not good when you want to post these on one blog.
Buyselltext usually assigns these to one or just a couple of writers, and I always end up with fully unique content that I can post on my blog.
Working with detailed Guidelines
Although I don't usually send Buyselltext a lot of guidelines, some of my friends do – they'll send them Google doc outlines listing out subheadings and other details for the writer to follow.
From I've heard they've done a great job working off those instructions, which is good news because a lot of people like sharing those kind of guideline templates with their writers.
Working with SurferSEO
SURFSEO is a tool for doing content research – their system analyzes the content of websites already ranking for the keywords you want to rank for and then gives you a sort of article template to work from – this will include keyword suggestions, density and word count ranges and an editor where you can paste your content for comparison.
This tool is separate from Buyselltext (they're completely unrelated), but a lot of people outsourcing their content use it for initial research.
I've sent Buyselltext a few of these Surfseo links to work off of and they knocked it out of the park each time. They submitted the content both through their system and via the Surfseo page itself, and the result was well-optimized content.
Handling Revisions
I don't need revisions too often – in most cases the content comes out right the first time, but when I do it's been a smooth process.
Buyselltext provides revision for articles within 3 days of delivery. I've had instances where I needed revisions beyond the normal 3-day window though – so I dropped Lisa an email and she processed the revision through for me anyway.
EXTRA SERVICES – META WRITING, WORDPRESS POSTING & MORE
As you go through the order process, you'll be presented with some extra options to pump up your content.
My two favorites?
Meta description writing & automatic WordPress posting
Their meta descriptions are typically under 720 pixels in length, which is great for mobile, and it's well optimized with keywords and smart action words to drive up clickthrough rates. It's free for Great and Best tier content, and only $1.50 at the Good tier.
I don't use too many SEO tools like Rank Math but I know a lot of you do. So, this feature will be greatly received my many.
WordPress Posting
WordPress posting is like the name suggests – you can have your content automatically published as a draft or live post to your WordPress once it is completed. I usually opt for a draft so that I can make sure everything looks right before publishing.
You can set a posting schedule, and for bulk orders, you can even set automatic delays between each post it makes.
If you're not able to add a WordPress blog here, it's most likely because your host has XMLRPC disabled – in this case you'll want to contact your host to get it enabled.
Delivery Speed
BuySellText usually delivers content below 5000 words in 2-3 business days, but this can vary depending on order loads. I've had a bunch of content delivered within 24 hours or less, while other times it took 4-7 days.
For high volume orders their delivery time is more flexible, and usually arranged with the client – you'll see deliveries every day though, instead of having to wait for the whole thing to complete.
They're a bit slower than Textbroker or iWriter in my experience, but not by much –I'm fine waiting a little bit more for the quality I'm getting, which is a lot more consistent than those services. I also don't need to ask for revisions too often which saves me time on the backend.
My Pro Tips: Buyselltext gets most of their orders in the first week or two of the month, so I find delivery times to be faster when ordering in that last 7-10 day window each month! For high volume orders, you can get a custom delivery estimate by emailing your account manager. In my experience their estimates have been very accurate.
Buyselltext VS the Competition
There's three kinds of content services as far as I'm concerned. You have managed, unmanaged, and freelancing services – the latter which isn't really a content service, but allows you to hire writers on a freelance basis.
I'll be using Buyselltext, Textbroker, Iwriter, Fiverr and Upwork here for comparison:
Price (per 100 words)
BuySellText - $2.50 - $8.00
TextBroker - $1.70 - $7.20
iWriter - $0.73 - $7.20
UpWork - Variable
Fiverr - Variable
Type of Service
BuySellText - Managed Content Agency
TextBroker - Unmanaged Content Agency
iWriter - Unmanaged Content Agency
UpWork - Freelance Platform
Fiverr - Freelance
SEO Optimization
BuySellText - Yes Their writers are well trained in the 4 big factors of content optimization: Mobile Readability Optimized with short paragraphs, sentences and frequent headingsOptimal keyword placements and LSI variationsHigh readability across age groups and demographicsWell optimized answer snippets
TextBroker - Yes and No. This depends on the writer that wrote your article, as they do not have global quality control measures for ensuring consistent SEO best-practices.
iWriter - No. This depends on the writer that wrote your article, as they do not have global quality control measures for ensuring consistent SEO best-practices.
UpWork - No. You will have to train your writer
Fiverr - No. Most gig writers do not do a good job optimizing your content
Guaranteed Native English Speaking Writers
BuySellText - Yes. All their writers are US, Canadian or UK Natives with English as a first language. All the content I have received reflected this as well.
TextBroker - Mostly. All their writers are US based.
iWriter - No. Their writers are from all over the place – and chances are a non Native-English speaker will be working on your content.
UpWork - No. You will have to manually find and hire Native-English writers.
Fiverr - No. You will need to make sure the seller is a Native-English writer and is not subcontracting
Delivery Speed
BuySellText - Fast. Usually 2-4 days per 5000 words. In my experience they are slightly slower than Textbroker & Iwriter, although the difference is minimal.
TextBroker - Fast. Usually 2-3 days per 5000 words
iWriter - Fast. Usually 2-3 days per 5000 words
UpWork - Often Slow. You really need to work with your freelancer to set due dates and make sure they adhere to them.
Fiverr - Slow. Most gigs are a one-man operation, so turnaround times can be long and unpredictable.
Ease of Order
BuySellText - Easy. Just submit you order via their simple order form or spreadsheet. You'll find my guide further down below.
TextBroker - Moderate. Submit your order via their order form or a spreadsheet. A bit more complicated than Buyselltexts.
iWriter - Easy. Submit your order via their order form. No spreadsheet order system.
UpWork - Very Hard. Requires posting a job, filtering applicants, training and overseeing them.
Fiverr - Hard. You need to sift through a lot of service providers and pick one to take a flyer on.
Order Management
BuySellText - Easy. You can easily search, filter and download orders or individual articles from your my orders page.
TextBroker - Easy. You can search, filter and download orders from your order history page.
iWriter - Easy. You can search, filter and download orders from your order history page.
UpWork - Very Hard. Your content will be delivered via work room messages (think chat) with zero organization.
Fiverr - Hard. Your order will be delivered via a message in the gigs order page. Can't easily search and find content or orders.
Overall Quality
BuySellText - High. The consistency of BST's content is excellent. It doesn't matter what writer selects my content, I always get back exactly what I wanted. It's supremely well organized, affordable and fast.
TextBroker - Moderate. It's hit or miss – some writers do a great job and others do an awful one. It's like playing the content roulette, you never know where it'll land.
iWriter - Poor. 3-4 years ago their content would have been acceptable for SEO. Today, it is not. They have far too many writers with a poor grasp of English. Even their higher tier writers are hit or miss. There seems to be minimal quality control here.
UpWork - Moderate. Find the right writers and you can hit the Jackpot. But you have to test a lot to find one
Fiverr - Moderate. This varies by gig, but to be honest, most of the ones I have used – including the top rated ones – were pretty poor.
Suitable for SEO Agencies?
BuySellText - Excellent. These features make BST a great option for SEO agencies:
Fast Delivery Times
Solid bulk discount options
Spreadsheet order form
Easy order management system
API
Excellent SEO optimization
Consistent Quality Across all Writers
TextBroker - Good. Delivery times are fast and the order management process is good.
iWriter - Acceptable. Delivery times are fast and the order management process is good, but a lack of volume discounts, spreadsheet order form, and poor content quality makes this a pass.
UpWork - Poor. You need to give a lot of instructions and feedback before it hits the target.
Fiverr - Poor. Buying bulk content on fiverr is going to be a painful process of playing order management Tetris.

Placing your first order
-WITH A SPREADSHEET!
Placing on an order on Buyselltext is super easy – but really flexible for clients that need a lot of content, or have complex requirements.
Personally, I strongly recommend their spreadsheet order system. It is super simple and wildly flexible. You'll be able to order 1 or 1000 articles in no time. Here's how to do it;
Another Top Tip: If this still looks too complicated to you, you can just email Buyselltext directly with your order details – they'll format and put your order through for you at no extra cost.
1. Log in to Buyselltext
Login to your Buyselltext account – create one if you haven't already. (using the referral code carl01 for a 10% discount off your first order)
2. Buy Content
Go to the Buy Content page
3. Import Spreadsheet
Select spreadsheet order

4. Order Type
Select your order type (There's going to be a bunch of options here, such as blog writing, review content, product description, buying guide, and a lot more - just select the type of content you want to be written) – and click 'to the next step'.
5. Download Sample
Download my sample spreadsheet below – yes, Buyselltext already provides a sample, but it's going to be easier to follow along if you use mine. As a bulk buyer, I also got access to a developer sheet, which is going to give you extra options that aren't yet public – and you're going to love it.
My Order Spreadsheet
6. Open Spreadsheet
Open my spreadsheet – you're going to replace the values with what applies to you. Below is a table explaining each column and what you want to enter into them. I've also included some pro tips to get the most out of it.
Project name
This is for your reference only. You'll be able to search and filter your orders by project name, so if you have a lot of orders in their system it'll really help keep things organized and easy to find.

Pro Tips: If you're an SEO agency for example, you might want to name your projects after your clients. If you're managing a bunch of micro niche sites like I am, name your project after the site you're getting the content for.
Article Topic
You're going to enter in the topic of your content here – now you might only have a keyword and want the writers to come up with their own title. That's fine, just enter in the keyword in that case. If you have a specific title or topic in mind though, input that here.
Word Count
Just enter the target word count of the article. This needs to be a single, plain number, so don't enter any ranges or add commas. If you want your content to be 1,500 words for example just enter 1500. You can enter a different word count for every article, making this the best option if want to bulk order multiple articles of different lengths.
Quality Level
I went over this further above – your choice here affects the amount of research that's going to be done, as well as the level of writer that will have access to your order.

Pro Tip: I recommend the Great tier for most projects, as it's a solid balance between price and value.
Instructions
This is pretty self-explanatory – enter in your requirements or instructions here.

Pro Tip: If you're using a service like SURFSEO, enter the SURFSEO editor link. Buyselltext does a great job working with their system.
(Optional) SEO Keywords
Enter in any keywords here – separate each keyword by a comma. If you have a density requirement, enter the specific number of times you want the writer to use the keyword, in brackets, immediately after the keyword.

Example: Dog training(5), dog walking, crate training(2) In this example, the writer will need to use the KW 'Dog training' 5 times in the content, dog walking at least once (once doesn't require adding density in brackets) and crate training 2 times.
(Optional) Anchor Text
OK, this is pretty fun, and isn't available to the general public yet, but it's available to you if you use this spreadsheet. Let's say you want the writer to include a specific keyword that is hyperlinked to a URL you provide. You're going to enter the keyword in this field. Mind, you can only enter one keyword or it won't work and you'll get an error. You can't specify density either, so simply enter the keyword only.
(Optional) Anchor URL
So you've entered the anchor text in the field above – here you're going to enter the anchor URL. One URL maximum. Make sure that the URL is fully spelled out, including the https://www/ at the beginning. Buyselltext's system will automatically inject the URL into the first instance of your anchor text. Since this is automatic, it's guaranteed to work and you don't have to worry about explaining what an anchor text or anchor URL is to writers. (believe me, it's not common knowledge)
7. Upload
Now you're going to upload your completed spreadsheet to Buyselltext as seen below.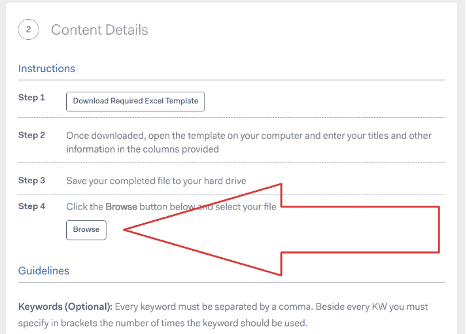 8. Preview Order
You'll see a preview of your order. It might look a bit weird, especially if you filled in the anchor text and URL, since their UI doesn't yet support displaying all that info (I told you that sheet was ground level work) – but regardless of what it looks like, as long as you didn't get hit with an error it should have worked fine. So click through to the next step.
9. Additional services
Here you'll be able to select some additional services if you need them. I usually select the meta description service – which is free for Great tier content and above.
A lot of clients opt for source references as well. The automatic WordPress posting is a really cool service to have – and best of all it's free.
10. The rest is self-explanatory
You'll be asked to make a payment for your order via Paypal or Credit Card. Afterwards your order will be processed through to their team of writers automatically.
Downloading & Managing Your Orders
Managing your order(s) is even easier.
Buyselltext will email you whenever an article is ready – or for multi article orders, when the entire order has been completed. You'll be able to click through from your email to download your content, but you can also find, filter and download your content straight from your my orders page as soon as it is written.
Highlights:
Each row is a separate order – you can expand your order to display the individual articles that are a part of it.
You can easily download the complete order in a single zip file, or individual articles as doc files if you need to.
For each article it'll show you the topic you entered, the writer that wrote it (with an option to block them), it's status, completion date and the ability to leave feedback on your order.
If it is within 3 days of delivery, you'll also be able to request a revision from here.
The filter and search options at top make it super easy to find the proverbial needle in the haystack – I've ordered thousands of articles from Buyselltext, and never had trouble finding any one of them.
Overall
Buyselltext combines excellent quality of writing, cutting edge content optimization and first-in-class customer service – making them my go-to for content.
Although I have trained multiple good writers on Upwork over the years, it was a time consuming process with a hard limit on how far it could scale. Buyselltext delivers the same custom feel as my own team of writers, with a much more organized interface and faster delivery times.
I highly recommend the service for both small publishers and large agencies or blog networks.
Use my referral code below to get 10% off your first order, and access to my account manager.
| | |
| --- | --- |
| Content Quality – A SEO Optimization - A Delivery Time – B Interface – A | RATING A - Outstanding |

Disclaimer: These are my thoughts and opinions on Buyselltext and other services after spending over $40000 last year on content. Please make sure you do your own due diligence before entering into any orders or contracts.