The end of week 1 of the Website Case Study Giveaway and I feel we're getting some traction going now.
We found the niche in Video No1 and in this video (n No2 ) we searched for a suitable domain name to use.
I don't usually worry about domain names and I don't feel they make or break a website.
However, with this Niche being focused on ' Life hacks ' I did worry that the work 'Hacks' could be seen as a negative keyword.
So, as this website is all about community and interaction with you guys and girls.
After all it will be one of you who wins the site on January 2nd 2022
I decided to take it to a vote. At the time of writing this quick blog, you can see we had 142 votes and that was in favor of a random funny name for the new GIVEAWAY SITE.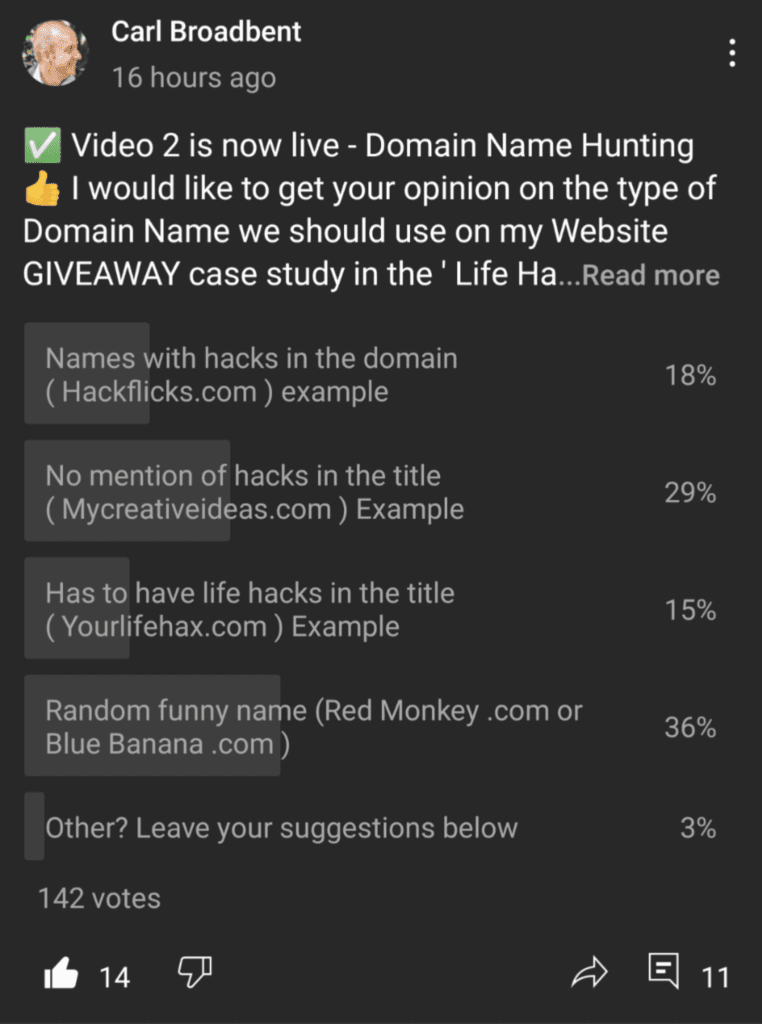 So, if you haven't watched the video already, here it is.
Then let me know your thoughts in the comments on YouTube.
Which type of Domain name would you have picked and do you think it makes a difference?