This Blog Post is sponsored by Ezoic!
WOW, What a month April has been. I have seen some good growth in my affiliate commissions and almost got sued. 😂
It's never a dull day in my life.
I'm going to start by telling you the numbers as that's what most people read these posts to see.
Income: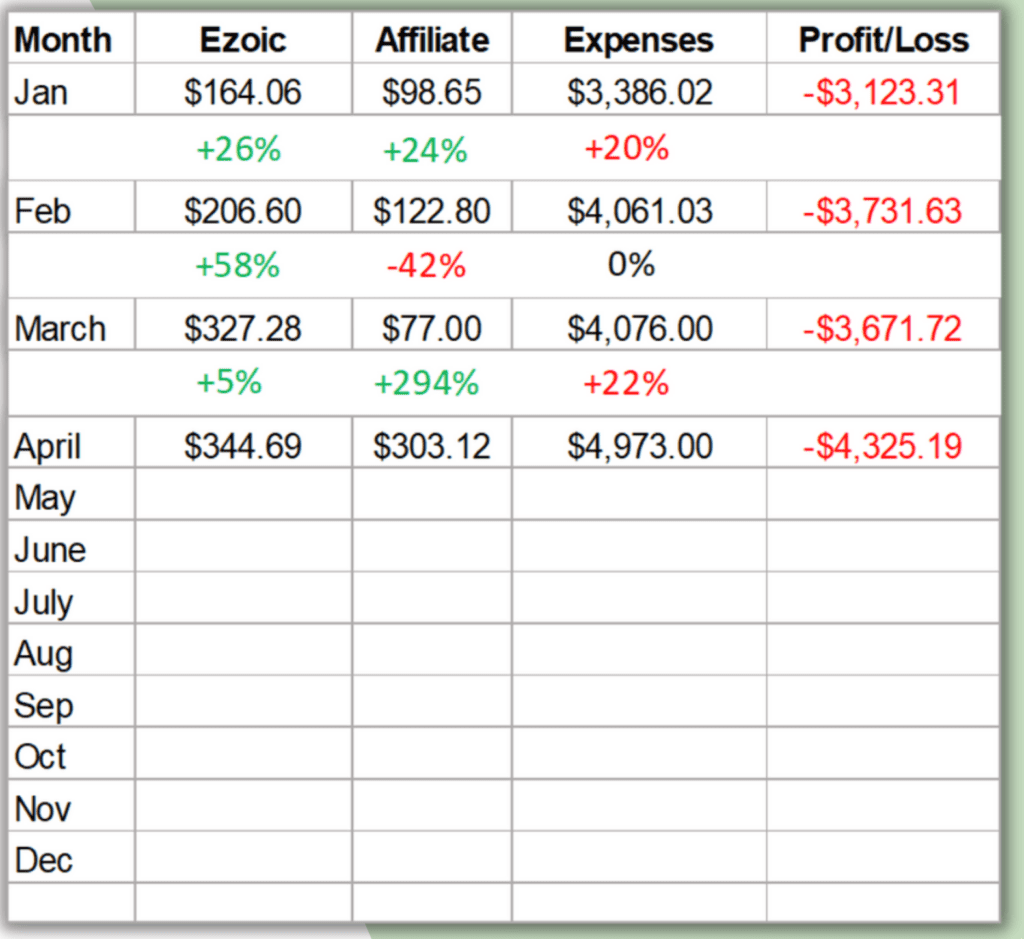 Outgoings: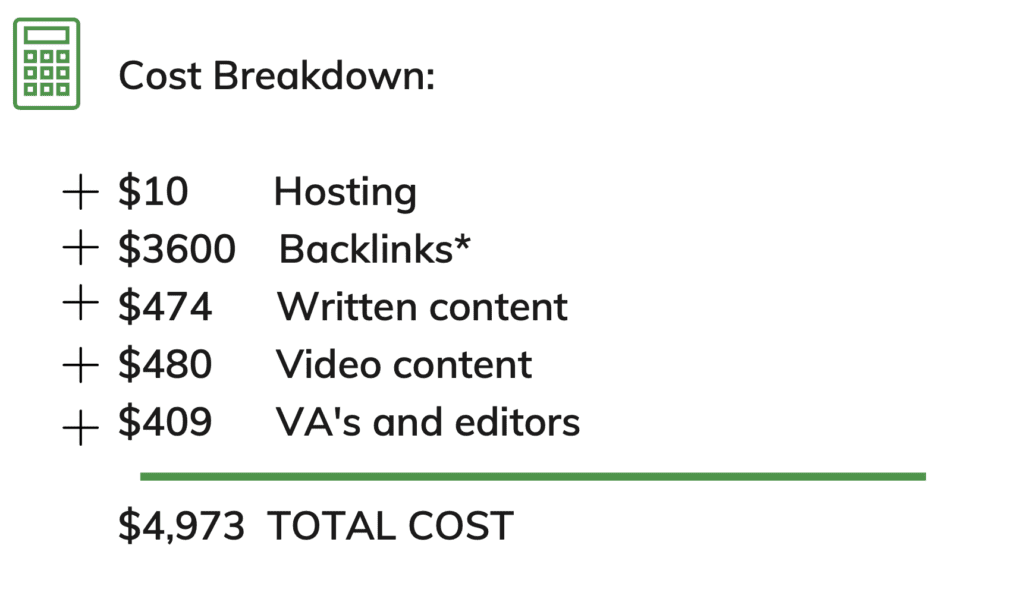 My focus this month
I have been reducing the amount of money spent on blog posts and I think you can clearly see that in the table above.
But, I have been spending more on video content and even more on backlinks.
We have over 500 posts now on the site and many of them are close to being in the top 3 spots in Google for some lucrative keywords.
However, they just need a bit of something else to make them pop.
If that makes sense?
Google is liking the posts, but not enough to get position 1,2 or even 3
So, my thought is that I need to go the extra mile with videos, and backlinks.
What else?
We have been adding three links per post to all hotels, insurance, and car rental type links. We got accepted into Expedia which has a longer cookie period than Booking dot com.
So, instead of recommending one hotel provider, we now offer three.
Expedia
Hotels dot com
Booking dot com.
To add two extra links to each hotel and page would take us a long time.
So, we have started to train another editor to help with the task.
Google said they like to see options for links and products so we now have three per item. It's early days yet. But, we're already seeing about 10-20 clicks per day to Expedia.
So, with their longer cookie period. I'm hoping to start seeing sales coming through soon.
You can see the full spreadsheet here!
What's happening to Pinterest
Strange things to be honest.
I have been adding 2-3 Pins per day and the growth was amazing. Over 150 organic visitors to the website from Pinterest per 28 days.
Now that's slowed to 82. Even with more pins added.
I'm not sure if it's a glitch or a bad month for travel.
But, I'm sticking to my plan and adding 2-3 pins per day for the next few months.
I have found a Canva schedule tool which is free if you have Canva premium and it lets me create 5 pins and schedule them out really easily.
I am then using koala.ai to write 5 Pin titles and 5 Pin descriptions. All different and all SEO focused.
It takes me no longer than 15 minutes to schedule out apx 20-40 pins.
I'll bring a video out soon on my process with that.
Things that disappointed me this month
Firstly, EPMV…. It's still really low even though the site now gets over 45000 visitors and talks about high-end hotels and resorts.
I thought it would be much higher by now.
It ranges between $5-$9
I was hoping for $12-15
I know the whole ad revenue industry is suffering at the moment. So, I don't think it's my site alone. So, I'll just sit it out and hope it goes up soon.
Secondly... I made a video that I thought was amazing and within minutes of publishing it got comments from a company that threatened a lawsuit.
I have been there before and it's a nightmare. So, I didn't argue.
I just unpublished the videos and it really made me think how vulnerable we are to this sort of thing.
Companies with money behind them can use their weight to take down smaller businesses.
I wanted to fight it out, But for a video and blog post that makes no money yet. It's pointless!
Thirdly… I have lost traffic from Pinterest which was doing great. Not sure why yet. But, its disappointed me. I think it will bounce back .
Final thoughts
Overall, I shouldn't complain at the growth. All the numbers are green and look good.
You can see here the posts are all moving up the rankings nice and steady.

So, I'm hoping to see even bigger improvements next month.
I will have to slow the purchase of content down as I'm spending so much on backlinks and videos. But, that's only for the short term.
So, that's it.
See you in May for the next Income Report
Carl