It seems like the world is reeling from one economic crisis to another these days. Though no one is bold enough to use the dreaded word 'recession', the sentiment is certainly there.
If you're wondering where to put your entrepreneurial energies online during a downturn, I think one of the best investments for a website is still SEO.
Am I nuts?
In this article, you'll get answers to the question on everyone's lips "does SEO still work in a recession?"
Let's get into this!
Bottom line: What does a recession mean for online businesses?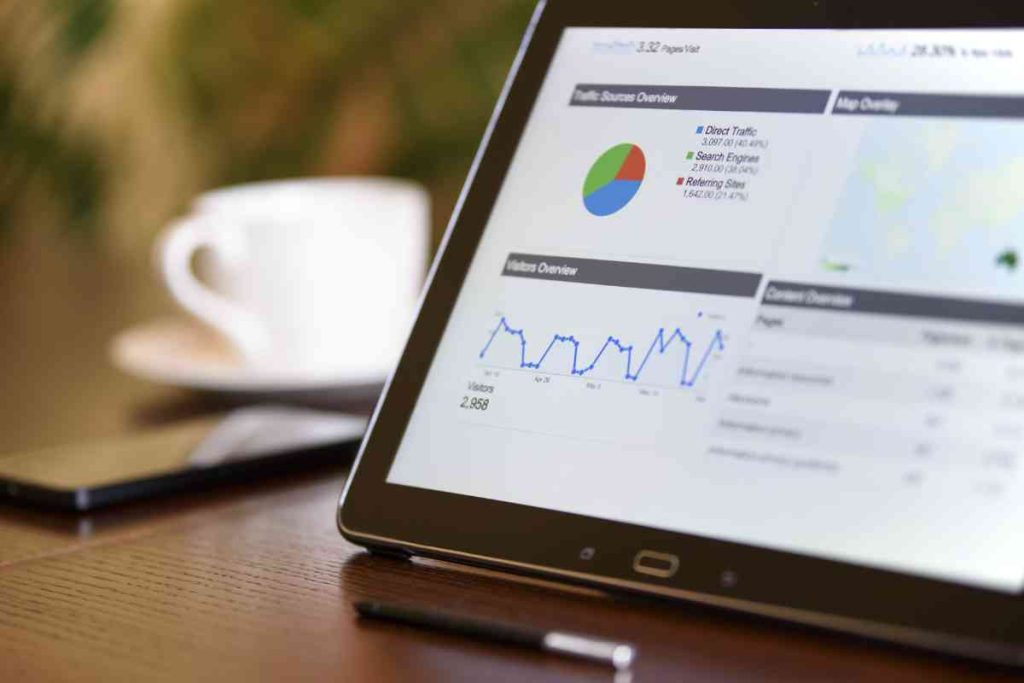 As an online business owner, you may not have the pressure of worrying about making rent, bills, or taxes on a brick-and-mortar business, but you'll still feel the loss of momentum and uncertainty that can come with a recessionary outlook.
Here are 4 ways a recession affects online businesses:
1. Fewer website visitors
One of the big problems with a bona fide recession is that it is affecting everyone at the same time.
The negative impact on online behavior is inevitable as people have less time to browse and even less money to buy.
2. Fewer conversions
The dampening effect of a recession means that even a high-converting website, e-commerce store, or email subscription will feel the effects of reduced conversions.
Conversions may drop before web traffic as people are more hesitant to take the plunge and spend.
Join us on May 10th 2024 for the ultimate gathering of affiliate marketers and content creators
Connect with industry leaders and expand your network.
3. Less commission /ad revenue
Tighter margins for companies may lead to a noticeable squeeze in commission rates and ad revenue.
The instinctive response of any big business is to reduce the size of their payouts, so if, like me, you are an affiliate marketer, you'll be working so much harder for the same revenue.
4. Higher costs
The pernicious effects of inflation are never far away, leading to higher operating costs that can further erode profit.
SEO sounds like the last thing you should be doing in a recession, but in reality, it should be the first!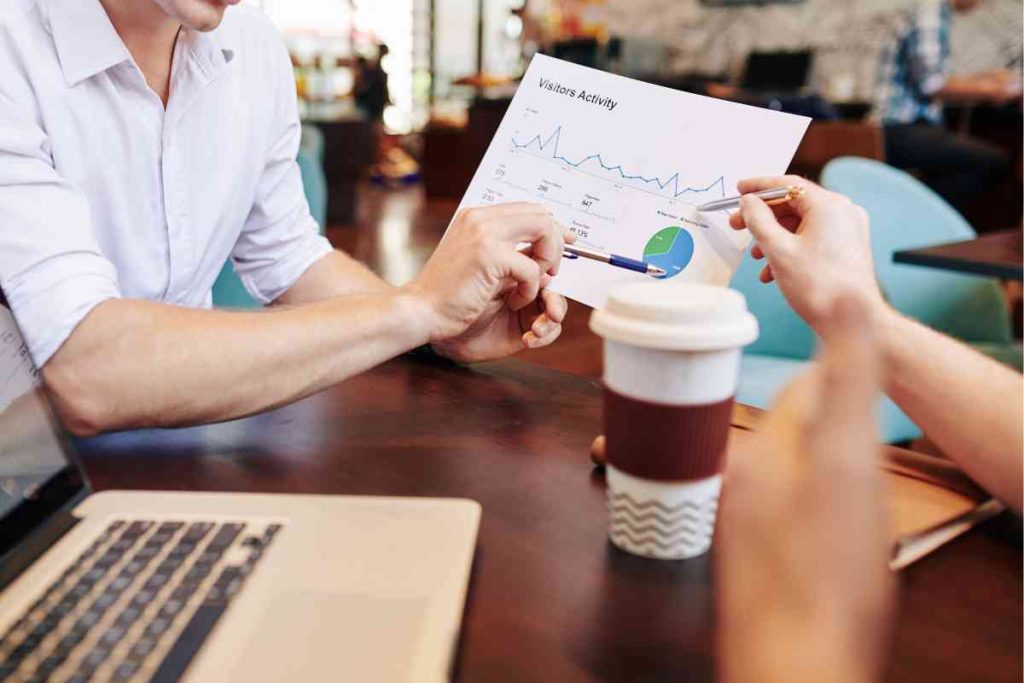 2 quarters of negative growth is a nightmare for anyone, and as an online business owner, it's tempting to cut costs and firefight to keep your venture afloat.
It may require a mindset shift, but a recession may just be the opportunity your business needs to get ahead of the competition, especially if you're going to put some effort into SEO.
Why?
Because while everyone makes cutbacks, shrewd investments in your organic online presence will have you ready for a great recovery!
Think about it.
Competitor companies and websites of any size may be starting to cut back on certain expenses and planned investments. If they carry physical stock, declining sales may hit hard. The first thing that many of these businesses are going to cut back on is their digital marketing.
But digital marketing including SEO is essential for those very same businesses to maintain and grow their online presence.
Without sustained investment in their digital marketing, many online businesses will lose momentum, making space for businesses that can hold out and leverage SEO for a greater reach during a recession and a massive upswing once economic conditions recover.
SEO helps you generate traffic and conversions at a lower cost
SEO is a key marketing priority for a recession because it can sustain brand awareness and nurture leads and conversion at a much lower cost than PPC and social media marketing.
Use SEO in a targeted way to:
retain your existing audience and customers
remain visible for new leads
strengthen your digital presence and build authority in your vertical
A quick game plan for recession-proofing your online business with SEO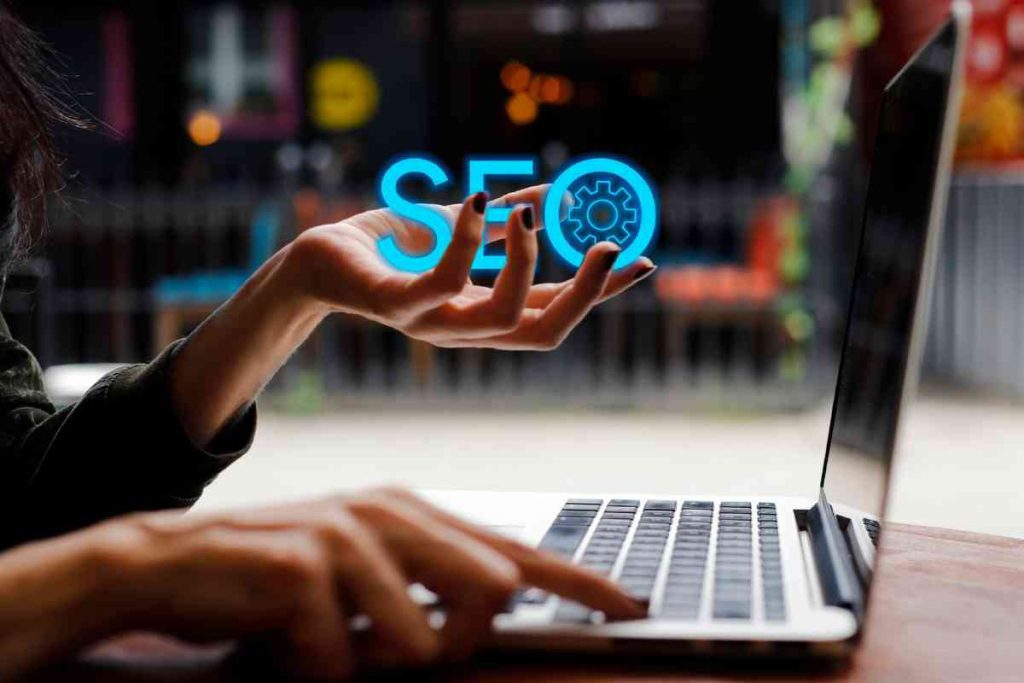 1. Keep up your efforts in SEO
It may feel like you're throwing good money after bad, but the best thing you can do is maintain your efforts in SEO and avoid the quick highs of paid advertising.
Generating organic web traffic is a sustainable way to grow and offers long-term results, even during a recession.
Remember that SEO is ongoing work that requires continued maintenance if you want your site to stay high-ranking.
Resist the temptation to take your foot off the pedal. If your site loses momentum, it could tank, making room for competitors to take your Serps positions.
2. Stay nimble
If you are prepared to make the necessary sacrifices to implement and maintain an SEO strategy during a recession, you may find that this is one of the best times to experiment!
As competitors start to forgo SEO, explore a diversified strategy that uses tried and trusted techniques like silos and content hubs alongside newer tactics like the Schema markup, which structures your content data so it can appear those enhanced or 'rich' results that are now common on SERP.
Other techniques that will help optimize your website include keeping up the day-to-day 'housekeeping' of your website with tasks like:
Targeting low-competition topics and keywords
Updating and refreshing old, stale content
Tackling broken links
Building credible backlinks
Taking time to optimize the internal links on your website
Making your website more user friendly
3. Dig deep into creating high-converting content
Remember, just because it's a 'recession' doesn't mean that customers no longer exist.
There are just fewer of them around, so you'll have to roll up your sleeves and work hard to get them to convert on your website.
Keep turning out high-quality content that engages and informs the reader, empowering them to make their buying decision.
If you can do this well and provide great buying options on your website, they will convert.
Investing time, effort, and cash to create E-E-A-T quality content during a downturn will make your website stand out and show users that your brands deliver value and can be trusted.
Face any downturn with optimism and you'll be out of the starting blocks first when things pick up
It is difficult to stay bullish when the bears are running to their caves, but by holding out with a great SEO strategy you could really accelerate the growth of your business.
A recession is a difficult time for everyone, but it can provide great opportunities for businesses that are capable of weathering the storm. SEO provides you with the most cost-effective means of growth during such challenging conditions.