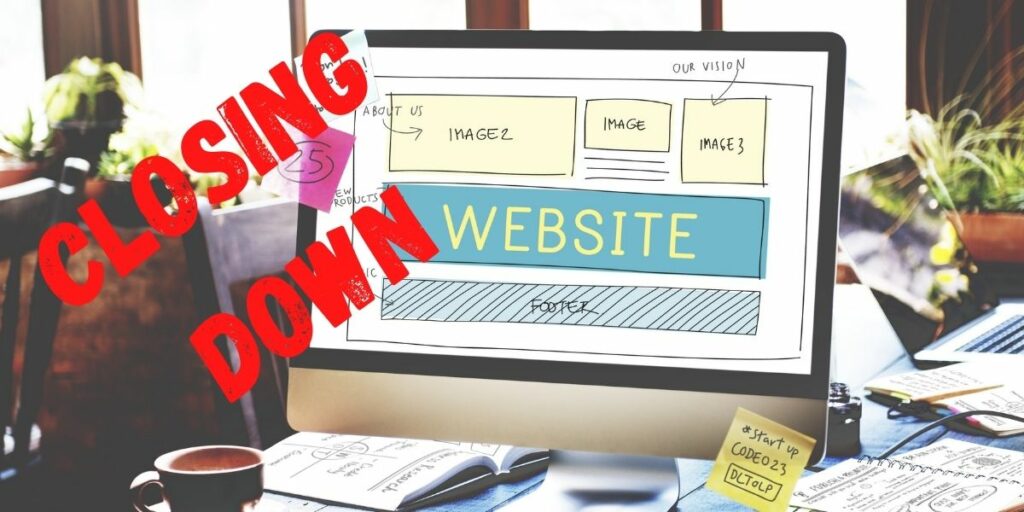 Knowing how to abandon a website is useful knowledge for the online entrepreneur
So much of being a full-time blogger or affiliate marketer is, to be honest, a bit of an experiment.
If you are anything like me, you will find yourself continually researching keywords and speculatively trawling domains, and if the opportunity seems viable, setting up a website.
When you start the process of adding new domains to your portfolio of income-generating websites, failure is always a strong possibility and you need to be ready to abandon websites that simply are going to be profitable.
As a business person cutting the strings on unprofitable web projects is a head over heart decision and you need to be ready to divert your investment of time and money to the sites that are going to provide you with decent returns.
You may also need to delete an existing website if you have run a personal or lifestyle blog that no longer represents your personal brand or the direction you are moving in.
In this situation, shutting down your website in the right way is key to ensure that your new projects are not haunted by your old content.
So, this short article is going to take you through what to do if you abandon a website.
Let's get into this.
Pulling the plug on your website needs to be done correctly.
As our digital presence and online real estate play an increasingly central role in how we communicate and do business, it has become essential to manage your internet footprint carefully.
Without taking the appropriate steps, drastic changes like shutting down a website can cause lingering issues like:
Ongoing billing from your hosting company or domain registrar
Potential debts from plugins and other software subscriptions
Damage to your online reputation, especially if the site is linked to your personal social media accounts
SEO harms to any related or replacement websites you may have
Cybersecurity risks if the site is accessed by hackers
Truly abandoning your website, just walking away from domains, logins and bills is likely to cause you problems especially if you just let everything expire and move on.
Follow these steps for leaving your website to ensure that you can escape unscathed.
Key preparatory steps for closing down your website
Let your web visitors know your intention to close down the website.
Abruptly shutting down a website may leave existing visitors miffed. Prepare a target date to shut down the site and let your site visitors know ahead of time.
Make sure that you inform them of your intention to close down the website, thanking them for their visit and patronage.
If you are setting up a new website or redirecting visitors you can let them have the link to your new online home.
Back up the website that you are intending to delete
When you have decided to close down a site, the last thing you will be thinking about is keeping hold of the files of your website.
However, there may come a time where you may want to resurrect your site and so may want to have the site files to hand.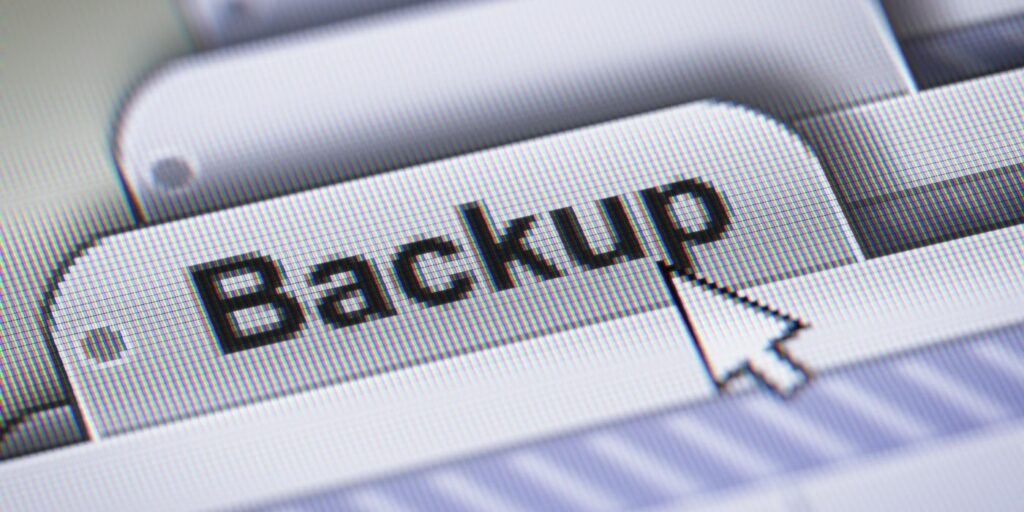 If your existing site was a custom theme and build, you may also want to use the design elements and code in other web projects.
Ensure that any contracts, subscriptions and automatic payments are properly terminated.
If the website is truly abandoned, you will continue to be liable for any existing hosting contracts or other outgoings associated with the site.
You need to switch off any automatic payments for plugins and other services that are within the site too, as these can continue charging you even after the site is shut down.
Make sure any direct debits or automatic payments are formally canceled with confirmation from the service provider. Hosting companies can be tricky and auto-renew behind your back and a paper trail is essential.
If your website is income-generating, you need to demonetize the site.
This is why it is important that you let your site visitors know that your site will no longer be processing transactions. Leave a prominent banner up explaining that the site will not process transactions or any subscriptions you offer.
Your payment merchants will continue to accept and process transactions and your affiliate account balances will accrue without decisive action.
Make sure that potential customers are not confused by making payments for goods and services that won't be delivered.
You are now ready to take the technical steps to shut down your website.
I am going to run through the key steps for how to delete a WordPress website as over 40% of all sites on the web are WordPress websites.
If you have a self-hosted website hosted by one of the major companies like BlueHost or HostGator these steps should work.
Step one: All files need to be deleted from the File Manager in your server. 
Your host should provide user access to your website's files via cPanel. Once you have access to your cPanel, you can open the File Manager folder and select and delete all the files within.
If you are a webmaster or developer, you can also use file transfer protocol (FTP)  with FileZilla to complete this step. 
Step two: The WordPress Site Database also should be deleted.
Deleting the MySQL database of your abandoned website is essential to fully eradicate the site. Again this can be completed via cPanel. Open the MySQL list of databases and delete the database of the site and any associated WP accounts. 
Step three: Your hosting account will need to be closed down. 
Notify your host that you are shutting down your hosting account. If you are on a contract you may need to pay additional fees for early termination. When this is all complete, the domain will show up blank or have a "404 not found" error page. 
Step four: If you are serious about completely shutting down your site, let your domain expire.
You may want to retain your domain to prevent it from being immediately snapped up by a competitor. If it is an eponymous domain, you may want to hold onto it too, to prevent material you may not want to be associated with from showing up under your name online. 
It is almost impossible to remove all traces of your abandoned website from the internet.
But if you want to do your very best to abandon a website you will need to tackle your online trail by taking these three key additional steps.
Cut-off the search spiders: This can be done prior to deleting the site by visiting Settings » Reading and selecting the "discourage search engines from indexing this site option"
Use Google Search Console to remove indexed content: make a removal request for the deleted URL.
Make sure you use Bing's content removal tool as well: with a 20% share of web traffic, you don't want legacy results showing up on Bing either.
Notify the Wayback Machine that you do not want to be remembered: With several hundred billion web pages archived in this international repository, it is highly likely your deleted site is on there. You can ask for your URL to be removed from their records here.
Purge and social media accounts or pages that relate to your deleted website: Social media spreads online content and links far and wide so you may not be able to remove everything, but ensure that any contact information and the main links back to the site are deleted.
Second thoughts? Consider these alternatives to permanently deleting your website.
If deleting your website is too drastic an action, it can be effectively taken offline temporarily. This method is useful if you may have major development work or a big strategic shift in how you want to operate your business and need to put a site on hiatus.
WordPress website can be effectively mothballed for an indeterminate period with niche plugins like SeedProd or simply using the "Coming Soon" placeholder page.
With these solutions, you don't delete any files or hosting. Though the site remains inaccessible and has the appearance of being down, it can be accessed if or when you are ready.
Before you go!
If you're looking to start a new website then maybe you should consider an aged domain. No waiting for that 7-9 month sandbox before you see some results. Get fast results by using aged domains. I recommend ODYS which is where I purchase mine from.
What's the fastest way to monetize your blog? Display ads of course and you can't go far wrong with Ezoic. You can also join their program with a small and even brand new website. By using my link to their Access Now program you'll get quick access to high-paying display ads for your website. Start earning money today! Sign up here.
and finally…
All websites need one thing. Content, whether that be outsourced content like I get from BuySellText or AI software that will write it for you like Jarvis.AI. Currently, the best tool out there if you like AI software.
If you can't see the tool or resources you need here. Check out my resource page which is packed with helpful tools, software, and apps that can help you maximize your revenue and grow your website faster. Many of which are discounted if you click my affiliate link. See my resources page.