Now that my new case study has really started to take off. I thought I should give you all the juicy details most people like to hear.
Things like… Cost so far, Traffic, Income and any other information that might be relevant.
So,I'll share with you all those details and dive into as much fine detail as possible.
Certainly, more than I will be sharing on Youtube!
Let's start with the current traffic growth on the main website ( Travel ) and my backup website
Backup site first. Niche-Targeting a country, travel, and culture

Main case study. Global travel

As you can see both are doing really well.
So, let's break down the details in a simple list format to give you a better understanding of the situation so far.
That way you can follow along with the growth and story a little easier.
BACKUP SITE
1 Year 4 days old
305 Posts
479000 words
98% information 2% Products
Monetization – Ads and Amazon
Cost so far = $10,520.04
Income = Ads $327.30 Amazon $31.90
Domain – New Domain costing $20
Theme – Popcorntheme V2
Traffic per month as of Dec 10632
EPMV average- $5-6
MAIN WEBSITE
2 Years and 11 months old ( I have owned since Sept 2022)
296 Posts
355000 Words Apx
100% Information and travel guides
Monetization – Ads, Booking . com and GetYourGuides . com
Cost so far – $11,425.30
Income – Ads $334.38 Booking . com $40 apx GYG $0
Domain Purchased cost £3500
Theme – Popcorntheme v2
Traffic – Dec 4225 Jan so far ( 22 days ) 6741
EMPV – Average $17.12
As you can see both sites are starting to grow, but the main site I'll be focusing on is the global travel site.
The main reason for this is the EPMV $17+ compared to the backup site which I cannot seem to get above $5-6 weirdly.
I'll be working on that by adding a more targeted approach to content and I'm sure as the traffic grows it will also increase.
But like I say, that is just a backup in case the main site fails.
I'll only be adding 1-2 articles a week to that site to keep it ticking along nicely.
The main global travel site has a more targeted approach to content and Google knows exactly what we are trying to do in that niche.
So, the ads and audience are more focused.
This means we need fewer visitors to make good money. It also fits better for hotel bookings and activity bookings via Booking dot com and Getyourguide dot com
Team and spend
The team so far comprises of…
Myself – Keyword research and Video Content
2 VA'S – Edit, format and first contact with writers
11 Writers
Currently spending apx $1000 a week on content, team and hosting etc
Social Media & Traffic Sources
Firstly, we are trying to be the authority in 4 categories within the broader topic of travel.
Example ( Not what we are targeting )
Best Hotels for people with pets
Best Hotels in Spain
Cruises
Again, these are just examples and not the actual ones we are targeting.
Our main source of traffic as always is Google and Bing, however, I'm in charge of growing the social media traffic and I'm doing so on TikTok and YouTube.
The format is simple and I use a template to create videos quickly using Canva Pro.
Posting apx 2 videos per day on each platform and embedding them into the posts.
So, a specific video for each blog post and links back to each other.
No Facebook and no Pinterest
We also tried something different. We tried to focus and target Google Discovery. So, far no joy getting anything to rank and stick.
There are several technical things we had to do to ensure we meet Googles Guideline for this. But, to date… We haven't had one article go viral or even appear in Google Discovery or News
This is work in progress, I'll keep you updated!
Issues Faced So far
Hiring and expanding the team has been a nightmare.
I have tried to expand the team and advertised on UpWork and so far out of 15 I tested only 2 have joined the team.
The issue is clear, many of them haven't worked on WordPress and send Word documents through. This causes us delays in publishing and more cost to my VA's Who have to edit everything from them.
That's not how I work and the team I have had for years all do a great job of publishing directly onto WordPress.
Even with clear instructions some of the new writers from Upwork, still do not follow the guidelines we set.
Next…. Some of the content they are sending through is AI written and what's more. It's not even good!
If I wanted AI content i would use a company that sells you AI content for 1cents a word or less. Not paying 3-4cents.
So, until we are totally confident that the writers are not using AI tools we have to keep checking. Again, a long and drawn-out process that we can do without.
Other than hiring, we haven't seen any issues really.
Indexing is fine, adding affiliate programs is slow but okay.
So, what next?
Keep scaling the team and content
Interlink the content using Linkwhisper or Manual process to build topical authority
Grow TikTok and YouTube and maybe hire a team to do that
Maybe try build a newsletter for the site
Look at products, maybe just one to start with like a travel bag if I can find a strong affiliate program outside Amazon. Maybe even a travel sickness product or tablet with 30-40%+ commission rates.
I'll keep you informed every step of the way and of course tell you first here in this email.
I still have sites to sell yet so I can stay fully focused on this one project for the next 12 months at least.
 Hutchandcage is starting to grow again so that might be a good site to sell next.
If anyone has any offers or interest in this site ( Serious offers please ) then email me back at this email address.
It will be $20k+ price range. I haven't looked at the last 6-month income in a while but you can see some nice growth again below.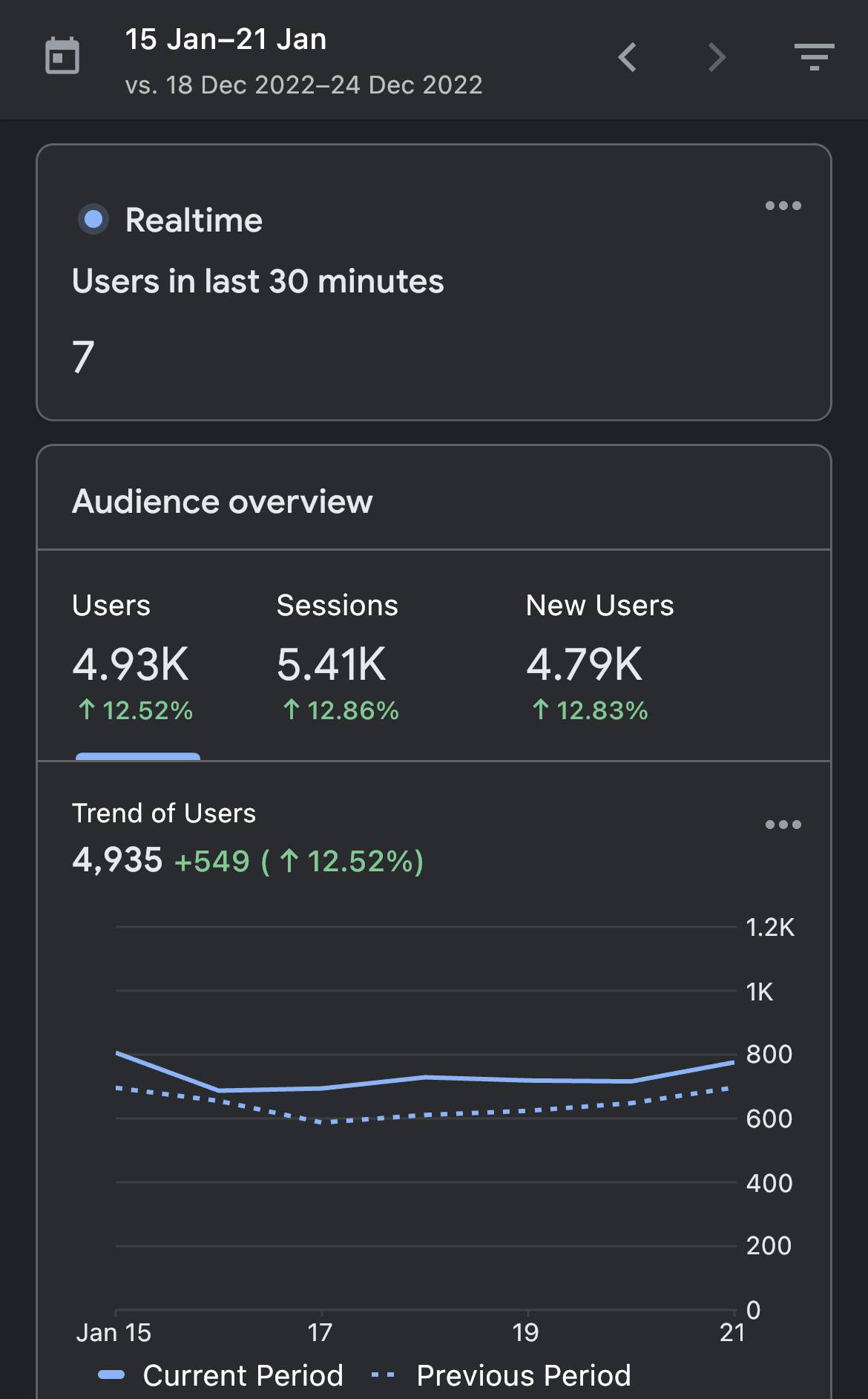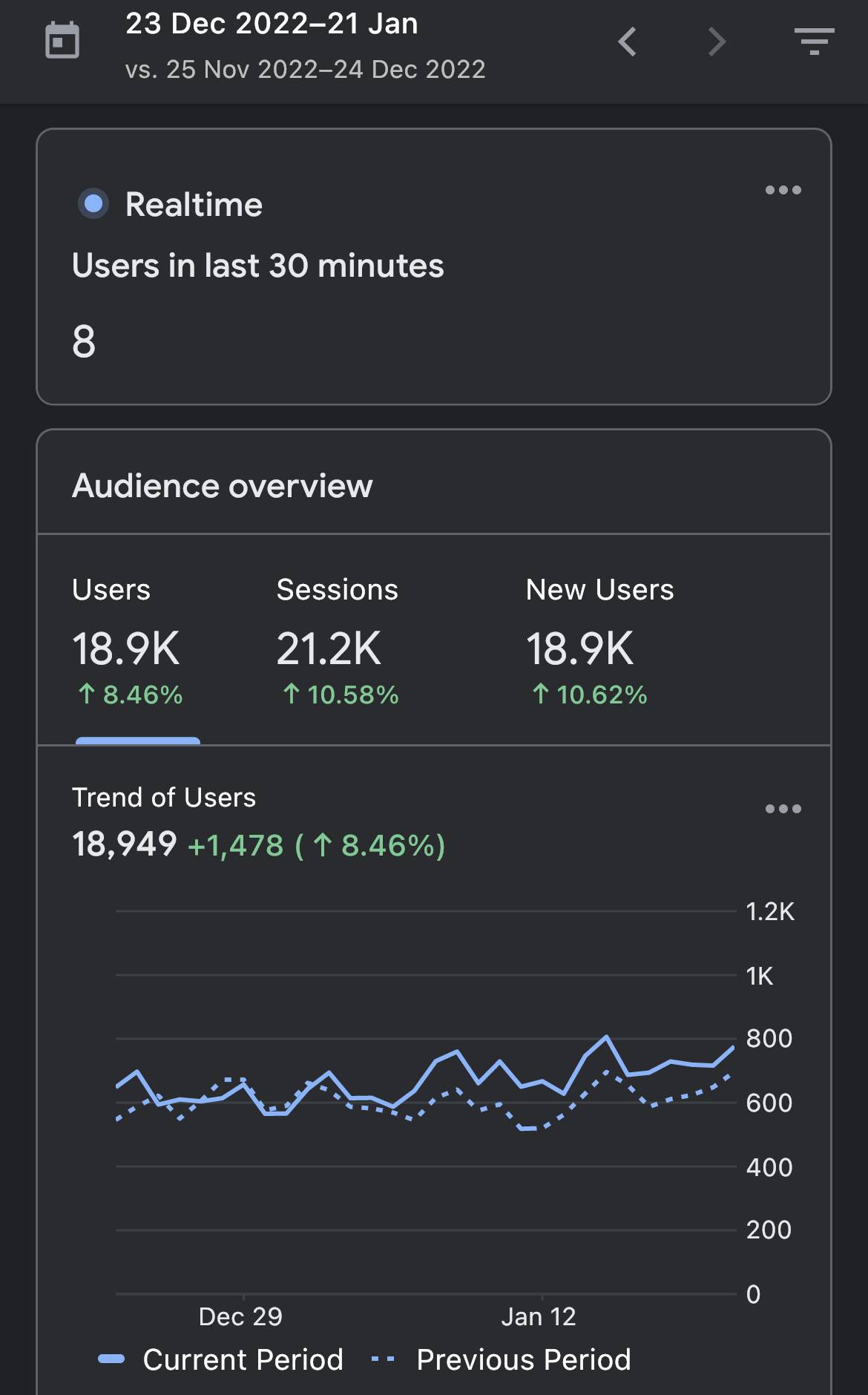 Anyway, that's an email or video for another day. If I don't sell it privately then it will be posted on Empire Flippers or Motion Invest
So, that's it for now.
If I missed any details in this update please let me know and I'll cover them in the video out next week or in the next email.
Thanks again for following along on this new case study and don't forget to subscribe to the channel to be informed every time I publish a video update