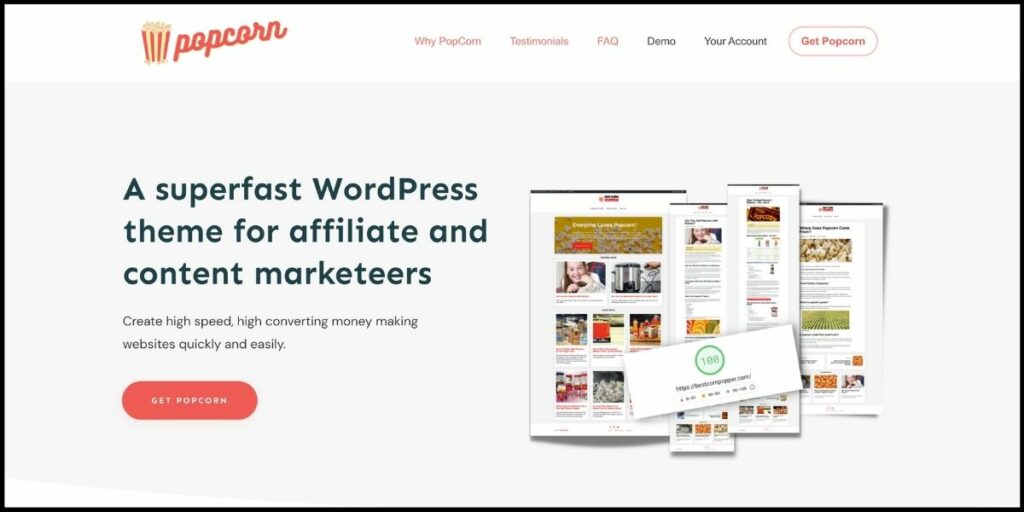 As you're reading this you'll have to imagine the drumroll or that horn WP Eagle always honks…
The Eagle has landed!
Well, actually it's more like our new WP theme has landed.
And I'm delighted to share with you the exciting news that I, in collaboration with Alex at WP Eagle and of Phil of SpidrWeb have just launched a WordPress theme for affiliate marketing.
100% made by affiliate marketers for affiliate marketers.
It's called POPCORN, and I suggest you grab a bucket of the stuff and sit down while I take you through how and why we created this theme and what POPCORN is going to do for you.
Let's get into this!
Can't be bothered to read the post?
Then head over and watch the three amigos answer all your questions related to Popcorntheme.
What is the POPCORN WordPress theme?
POPCORN is a mind mashup of hours of conversation, reasoning, and more often than not ranting between myself, Alex and Phil.
As seasoned vets with a decent number of websites, website sales and affiliate income under our belts, we have put in the hours, juggling plugins, grappling with buggy themes, and being exasperated by tweaking and twerking just to get a homepage setup.
Ok, So, I'm not the most tech-savvy person on the planet. You will have seen that from my videos.
But some themes I have used in the past just frustrated me and took my attention away from what I should be focusing on… Content.
Well for us, enough was enough.
We thought that we could combine on this project and come up with a better WordPress theme for affiliate marketers and bloggers.
So we did. 100% from the ground up – from scratch.
Thanks to Phils web development and coding skills, we have been able to create our own WordPress theme from the ground up that is super high speed (and I mean lightning fast) 100% content-focused, and most importantly for me, fuss free.
Alex's has even built a demo website that he is going to run a case study on using them theme and I have provided all the keywords from my service Keywordcare.com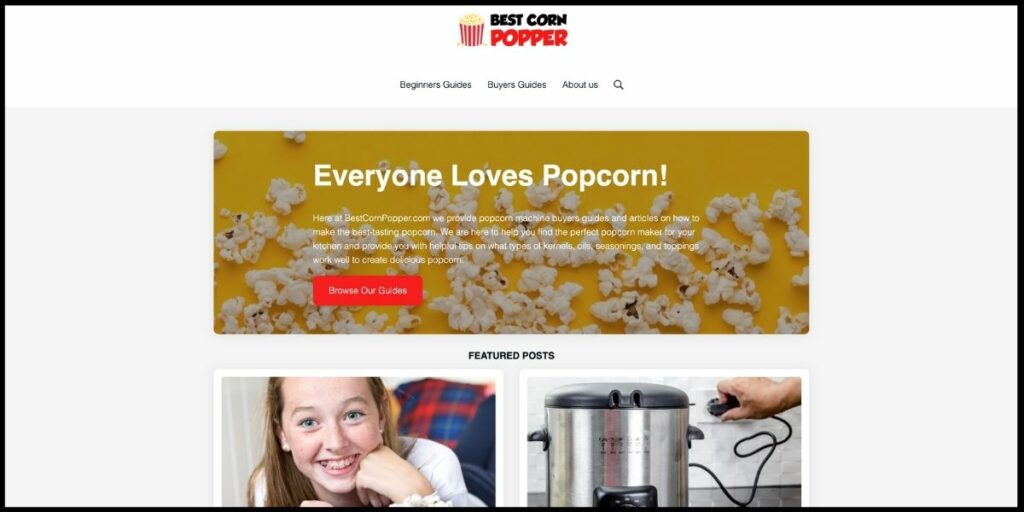 You may be wondering what qualifies us to build an official WP theme?
Well, take a look at our combined wrap sheet and make up your mind:
Alex of WP Eagle fame is the King Of LiveStreams
He is a UK-based granddaddy of building, training, hosting and drilling down into WordPress to extract just about every bit of value possible!
Alex has years of experience which started at his London-based company where he worked with clients to maximize their return from Google Ad campaigns.
His passion is sharing his technical expertise and business nous to help thousands of people make their dream of owning an online business a reality.
At the time of writing this his channel has over 55k true fans.
If you have not yet checked out the WP Eagle website and amazing YouTube channel, you are missing out on decades of WordPress-based marketing experience and insights from a thoroughly decent guy from whom I have learned a lot.
Phil from SpidrWeb – the Brains of the outfit.
A 26-year deep IT veteran, Phil transitioned to web design and development and has not looked back.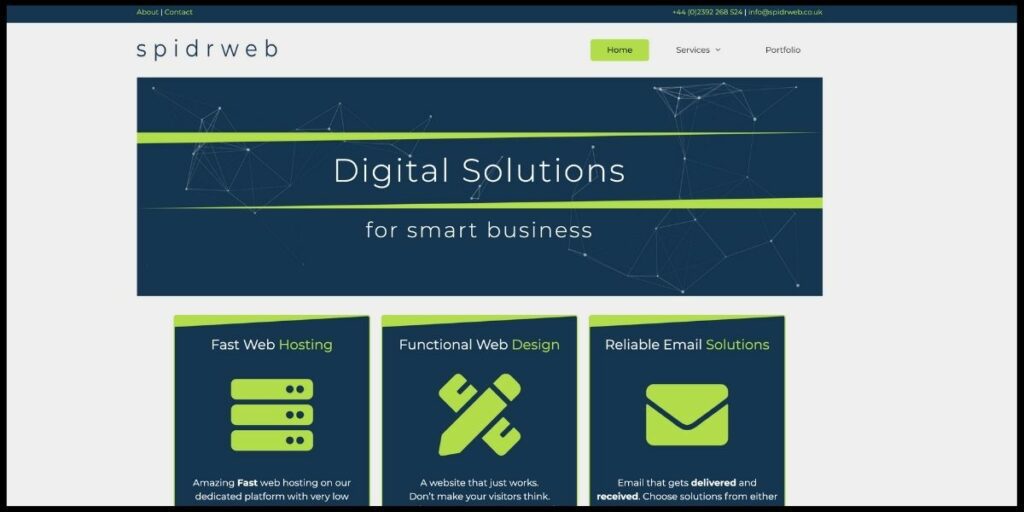 He has built up a solid reputation for building websites for a variety of industries, and in particular has a real flair for engineering the type of clean, fast WordPress websites that make affiliate marketers money.
He is the developer I trust with my own stable of income-generating websites and who Alex and I have trusted with the creation of an affiliate marketing web theme that we can share with you with confidence.
His hosting company based here in the UK offers one of the most bespoke services you will find and has that personal family feel to it.
Hence, I host all my sites with him.
…and of course I've tagged along for the ride too.
If you are on my site you will know I am 100% keyword and content focused.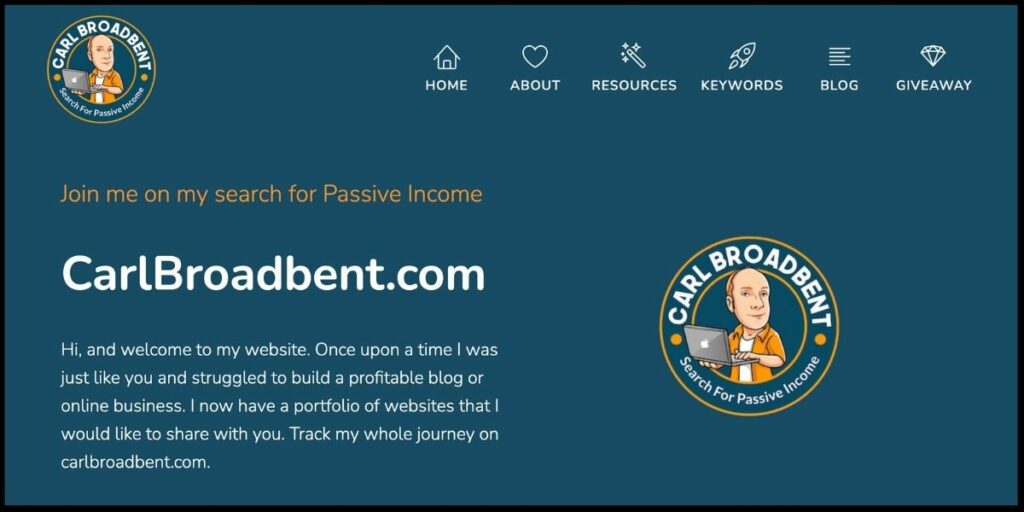 My journey has taken me from full-time employment to full-blown digital entrepreneurism in only a few years.
And if you hang out with me on YouTube, you will know that it is my passion to see more and more people gain real financial freedom by running viable, profitable online businesses. By teaching the techniques and steps I use right now to grow my own business.
How am I qualified to work on a new WordPress theme?
Well, I have published over 2000 articles in the last 3 years and sold several niche websites totaling more than $70'000 plus I have a portfolio worth over $200k
So, It's fair to say that I have emersed myself in affiliate websites and I know what I need to start a new website as easily as possible.
As seasoned affiliate marketers and web developers, like many of you, we spend the majority of our time saturated in the wonderful world of WordPress websites and their constellation of plugins.
This theme is all about taking what we love about the world wide web's favorite CMS and concentrating it for maximum speed and functionality – as well as the bottom line – making you money!
If you're thinking, "Im sold Carl, I want to see a test drive of this site" get up to speed with Alex's test drive of the POPCORN theme on the WP Eagle channel:
If you're sticking with me, let's take a look at the 6 key features that make POPCORN one of the best theme for affiliate websites.
It could have been more simple to call this theme the KISS theme (Keep It Simple Stupid), it's that simple to get up and running, customize and publish awesome content on.
POPCORN is the theme you reach for when you want your ideas to hit the ground and start running, or more importantly ranking and has the great user experience you need for a high conversion website.
Here are those key features:
1. The POPCORN theme is super easy to use
When you are building or juggling affiliate businesses, the last thing you need is to lose hours or even days working out which setting you tripped or what errant plugin is misbehaving.
We understand that for the affiliate marketer, time is money.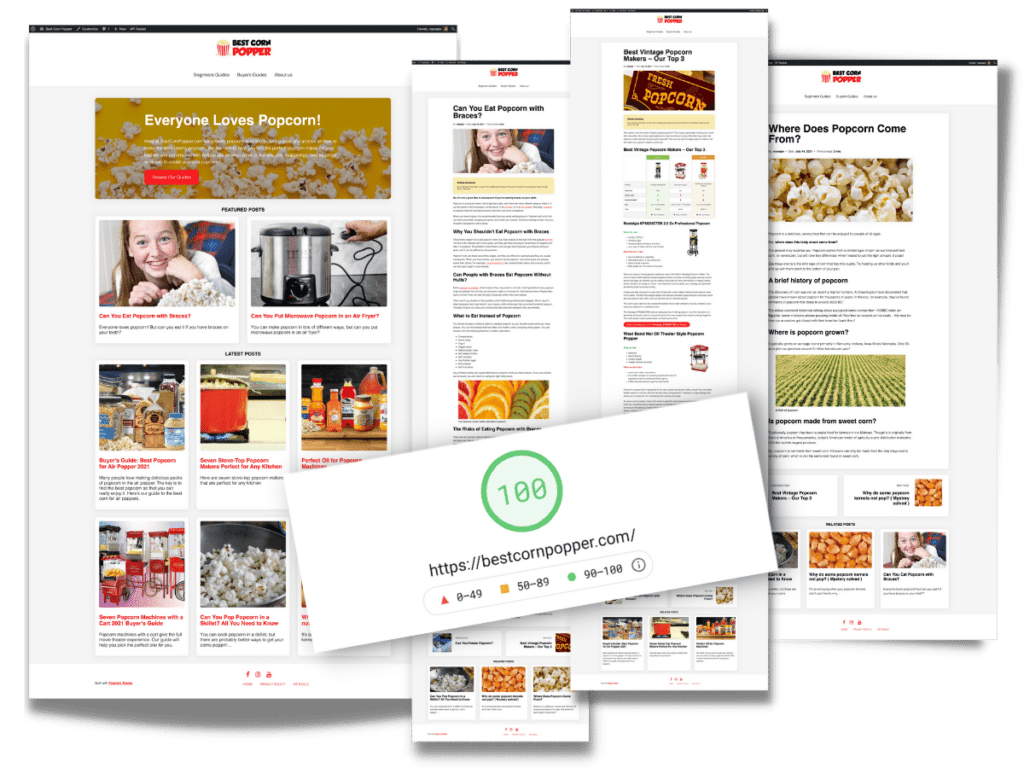 This clean and pared-backed theme is about you spending less time tinkering in the backend of your WP site and more time getting your content out there.
Simply customize your newest site via the WP customizer and basic CSS.
We have stripped this theme of all the setup fluff, frills, and settings you will never use so it is 100% concentrated on speed and performance.
This authentic plug-and-play theme that every affiliate is looking for.
---
2. This is a feather-light theme that is made for the reader
Affiliate marketing is reliant on decent traffic, page views and dwell time. To achieve this you have to make it really easy for readers to browse your site, and in the mobile age it is all about speed and responsiveness.
That is why we have added nothing more than is necessary to this site, making it ultra-fast.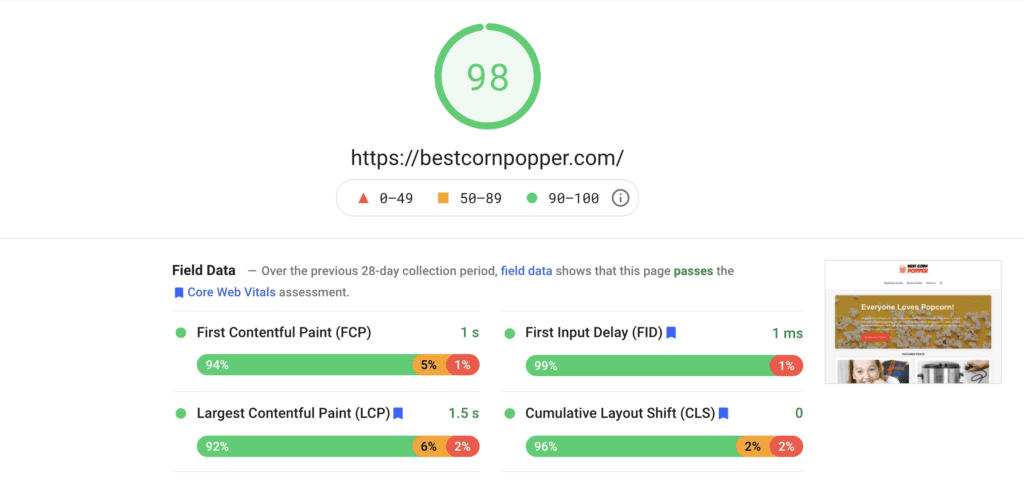 This nimble theme is probably the fastest I have ever seen with an outstanding load time and a phenomenal page speed score.
POPCORN consistently delivers a 100/100 for mobile and desktop page speed scores meaning your site visitors will read rather than bounce.
---
3. We've kept JavaScript and CSS to an absolute minimum
We have given naughty JS the equivalent of a yellow card as it can cause a lot of compatibility issues and really slow your site down.
Errant JavaScript can even land you in trouble with Google and see your site pushed down the rankings.
CSS can also be problematic and hard to get your head around if you are new to tinkering in websites.

That's why we have really scaled it back – nixing pesky CSS frameworks, while providing loads of WYSIWYG customization options to make the POPCORN them your own.
Customize the theme via the standard WP Customizer.
As I mentioned above, this site is all about the bottom line, making it easy for users to find the information and products they are looking for on your site and click on your affiliate links, generating the income you are looking for.
---
4. POPCORN comes with an integrated Affiliate Disclosure
We all know that the Affiliate Disclosure is the equivalent of the Boy Scout oath. And with this affiliate marketing theme we have left absolutely nothing to chance.

We make sure that the Affiliate Disclosure is published on every page so you don't have to.
---
5. This theme is 100% fully responsive for mobile
You can't build websites with only desktop in mind anymore. Those days are long gone.
If your site is not mobile-friendly, it will earn penalties.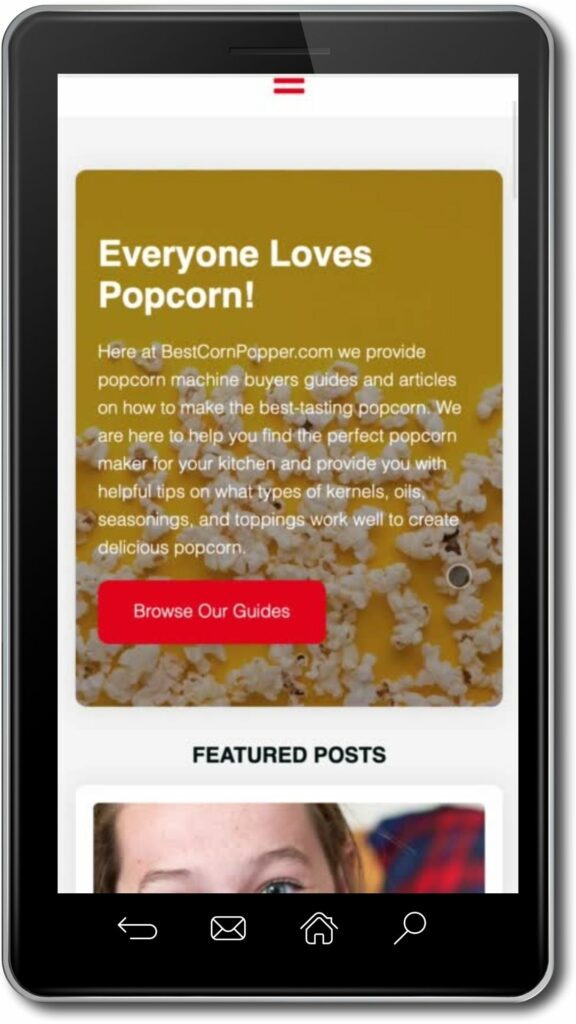 Responsiveness is absolutely essential for the ranking boost that you'll need to get your content in front of users. Alex, Phil, and I absolutely made it a priority to ensure responsiveness is not a headache for you as it is built into the theme.
So you can sit back and enjoy the user signals and shares that come with an easy to use fast website that literally POPs up on a mobile or tablet.
---
6. The POPCORN theme is only 250K in size zipped
This more than anything should give an indication of how light and fast this theme is going to be for you.
The average out of the box theme we tested. Started with a file size of around 770k. Three times bigger than Popcorn.
It is all about putting the content that earns you income first.
We have also ensured that POPCORN is not reliant on clandestine external scripts, and though you can plug-in whatever you want, the theme is delivered plugin free.
---
Are you ready to make the theme of 2021 your own? Head over to the official POPCORN website to purchase a license for UNLIMITED sites.
If your affiliate site is on the hard shoulder, you need to know that speed is now essential if you do not want to get into trouble with Google.
Since May (20201), Google has updated its algorithm to include Core Web Vitals as ranking the speed and performance of your webpages are now its concern.
If the condition of your site gives Google's bots the slightest inkling that you are providing a poor user experience, you are going to get marked down.
Core Web vitals include load time, content stability, page speed, and interactivity.
The bottom line is the speed and responsiveness of your website now matters a great deal and if you havent you need to start addressing these metrics.
That's why we have moved with haste to get the POPCORN theme into your hands!
If your affiliate site is not running smoothly or quickly, replatforming to POPCORN could be the ideal remedy and save you from a potential drop off in rankings.
Of course, it's not just about Google, you want your users to have the best experience when visiting your sites too.
Want to see the POPCORN theme in action?
Head over to our life affiliate site bestcornpopper.com, run using our very own POPCORN theme and experience the speed and responsiveness for yourself.
Frequently asked questions
How much does the POPCORN theme cost? 
We're excited to be bringing POPCORN to you at a very competitive price. You can own unlimited licenses for the POPCORN theme for a flat price of $99. Like the theme, we are keeping things very simple, so there are no tiers, upgrades or subscriptions. Just a single fair price. 
I'm new to affiliate marketing. Is this theme suitable for a beginner blogger for income?
Newbie affiliates were in our minds when we built POPCORN.
Personally, I remember how much time and money we spend on duff themes, dodgy plugins and working out how everything is put together and made functional. We didn't want you to make our mistakes so you can leapfrog us with this truly smart theme. 
Can I add plugins to the POPCORN theme?
Yes. You can add your favourite SEO plugin, but don't overdo it as an excessive number of plugins will slow down the site. 
Are updates to the POPCORN theme free?
Of course! This isn't a racket. We want you to get real value and early birds will not miss out on improvements to the theme.
Is there any support or training for the theme?
We have provided a helpful training video that covers everything you need to hit the accelerator on a new site with the POPCORN theme:
So I hope you will POP over to the POPCORN theme site and consider joining our affiliate marketing web design revolution!
I have to say I am thoroughly impressed with what has been achieved. And I am not alone.
Keith Mint of Minted Empire says:

We are already accruing testimonials and endorsements for this theme which I think is well on its way to shaking up how we approach building affiliate marketing websites.
Make sure that you follow the journey on YouTube.