One of the most important things about your website and your online presence as a brand is your domain.
Unfortunately, it's extremely difficult to start using a new domain from scratch – you're automatically relegated to the bottom of SEO ranks.
This is why many businesses turn to aged and expired domains.
Aged and expired domains are both domains for which the original owner has stopped making payments and which have gone back to the open registry. Expired domains are within their default period, and may have been used for sketchy reasons. Aged domains have been out of use for quite some time, and are more historically secure.
Here's what you need to know about aged and expired domains, and how to choose the right one for your brand.
Aged Domains
Aged domains are domains – that is, a unique identifying name appearing in the URL of a particular website – which have existed for more than a few years.
These domains have gathered backlinks and worked their way up in search engine results pages (SERPs), meaning that they have an inherent advantage over new domains.
There are many reasons that an aged domain might become available, including:
The original owner manually giving up the domain due to a lack of interest
Nonpayment by the original owner for the domain
The domain is no longer useful to the original owner due to a failed business
Aged domains are regularly auctioned by hosting websites, and can range from around $50 to upwards of $1000, depending on its popularity.
While this may seem expensive, it's for good reason – having an aged domain you can use for your brand means instant SEO boosts and the potential for redirected traffic.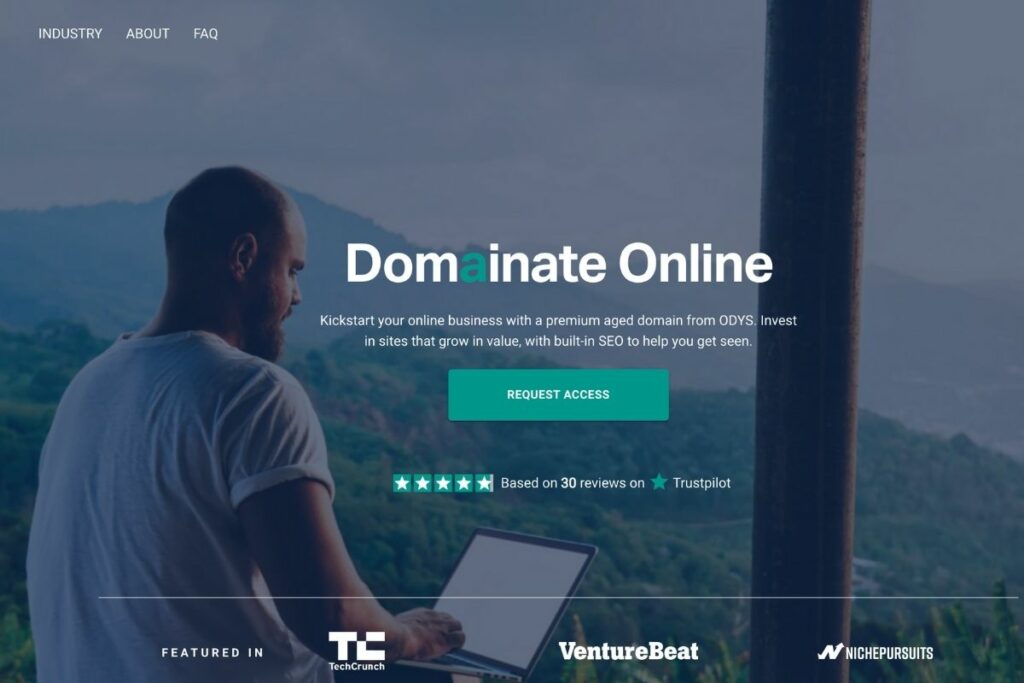 Expired Domains
Expired domains are, as the name implies, domains for which the ownership rights have, or will shortly become, expired.
This could again be due to lack of payment or forgetfulness on the part of the original owner, but it may also just be that the site is no longer in use.
They can also become available because they've been found to be used for spam and have been seized from the original owner.
Because of their somewhat sketchier possibilities, it's important to vet expired sites carefully by examining their link profile for quality.
If search engines are already marking the domain as spam, it may cancel out any potential longevity benefits it would otherwise have had.
This means that aiming to use an expired domain for SEO reasons is probably not the best use – they're better for brand new sites.
On a positive note, expired domains tend to be significantly cheaper than aged domains due to their quick reselling (most within 30 days of defaulting on payment or seizure) and link profile quality.
Expired domains can start at around $12, making them affordable for new businesses and startups to purchase and invest in.
Choosing Your Domain
Regardless of which kind of domain it is, if you're choosing to purchase and reuse a previously owned domain, you need to do some basic research to ensure that you're getting the quality and advantage you've paid for.
Firstly, you'll want to run a search on a website archival device. These tools, such as the Wayback Machine, allow you to see the website as it would have appeared during its live history.

This gives you a sense of who the original owner was, what they used the site for, and the potential audience you're inheriting. It also lets you verify the age of the website.
After that, you'll want to gather a complete link profile of the domain. Assess the quality of the backlinks the domain received and whether or not it was used for spam.
This can help you spot red flags early and avoid domains that have been flagged by Google and other search engines.
Finally, you'll want to check for any patents or trademarks associated with the domain. This can help you avoid purchasing a domain that sounds too similar to a trademarked brand name that is currently in use.
Once you've done that, you can purchase the domain and begin using it for yourself.
Before you go!
If you're looking to start a new website then maybe you should consider an aged domain. No waiting for that 7-9 month sandbox before you see some results. Get fast results by using aged domains. I recommend ODYS which is where I purchase mine from.
What's the fastest way to monetize your blog? Display ads of course and you can't go far wrong with Ezoic. You can also join their program with a small and even brand new website. By using my link to their Access Now program you'll get quick access to high-paying display ads for your website. Start earning money today! Sign up here.
and finally…
All websites need one thing. Content, whether that be outsourced content like I get from BuySellText or AI software that will write it for you like Jarvis.AI. Currently, the best tool out there if you like AI software.
If you can't see the tool or resources you need here. Check out my resource page which is packed with helpful tools, software, and apps that can help you maximize your revenue and grow your website faster. Many of which are discounted if you click my affiliate link. See my resources page.