Let's take a look at my selection of 20 of the best affiliate programs for health and wellness. 
Health and wellness is a highly lucrative niche for affiliate marketing. It is a 4.4 trillion dollar industry with year-on-year global growth that shows no signs of slowing down! 
Affiliate marketers who have worked hard to build a large and engaged online audience or who enjoy high volumes of traffic can tap into this growth by promoting some of the world-leading health and wellness brands, earning excellent rates of commission in the process. 
These health and wellness affiliate programs are also incredibly diverse, with a wide range of brands and products that you can engage your audience with while earning.
Everything is here, from vitamins and supplements to massager chairs and water filtration. Often the products have very specific formulations or features that people will actively search for. 
So if this sounds like the type of opportunity for you, read on for all you need to know about the leading health and wellness affiliate programs and where you can sign up. 
Are you ready?
Let's get into this!
20 Best Affiliate Programs for Health and Wellness
1. Nutrition Forest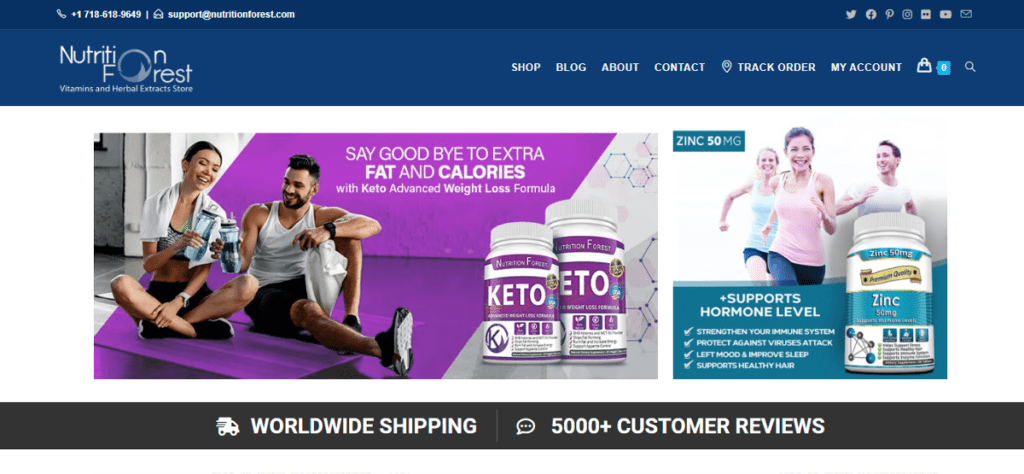 Nutrition Forest is a health and wellness eCommerce store that specializes in targeted vitamins and supplements to optimize health.
Since 2009 this company has grown to become a leading destination for natural, organic nutritional supplements that have excellent quality at a competitive price. 
You can now share the Nutrition Forest range of products with your blog, social media or email marketing following. Their affiliate program, delivered by ShareASale pays up to 15% commission on all referred sales. 
---
2. Driven Nutrition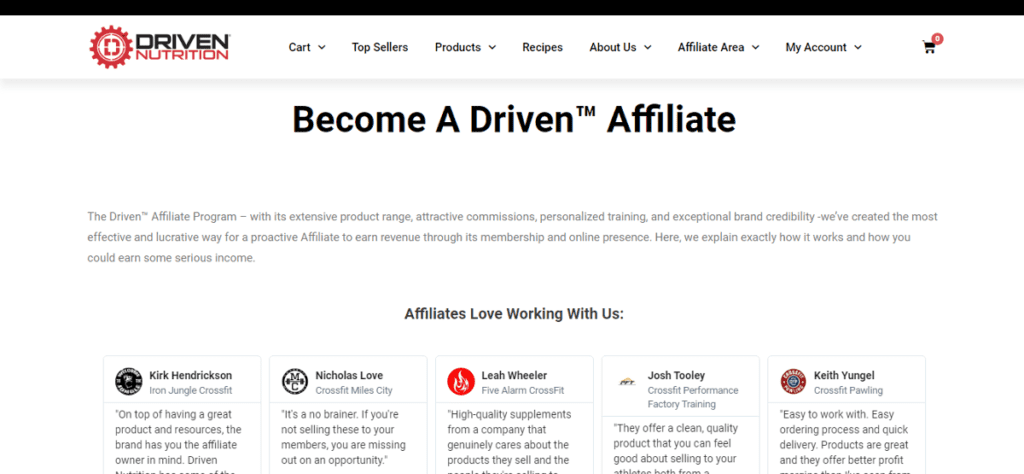 Driven Nutrition are experts in providing targeted nutritional support for fitness enthusiasts, weight lifters, bodybuilders and professional athletes. They produce bespoke formulations of protein supplementation that provides the nutritional support an athlete needs to maintain their peak performance. 
This dynamic brand offers a well-supported affiliate program which would be a great match for health bloggers who cover fitness and nutrition. Gyms, trainers and nutritionists who blog online could also do very well. 
The Driven Nutrition affiliate program can be applied for on their site or via ShareASale. The 25% commission on their bulk products is competitive, especially as their niche products and formulations are highly sought after. 
---
3. Puritan's Pride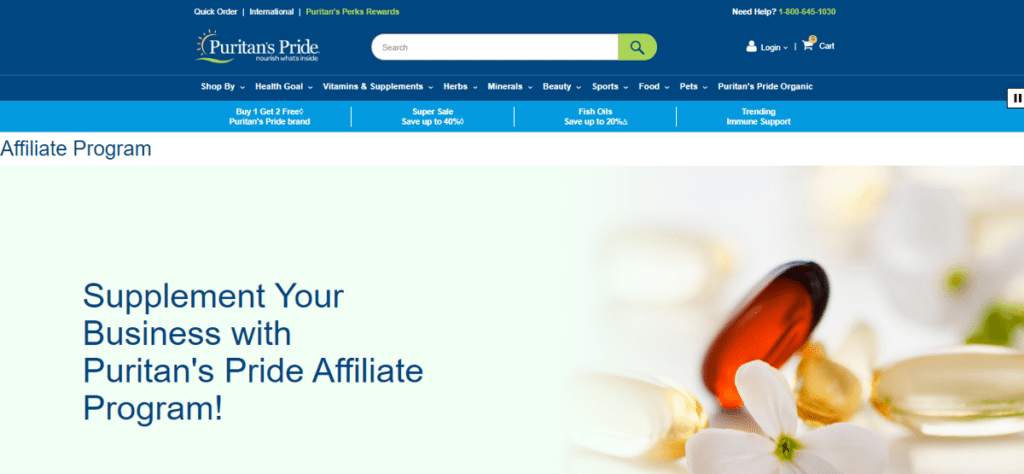 Puritan's Pride is a trusted brand for multivitamins and nutritional supplements, made using pure, natural products sourced from around the world. It offers vitamins, herbs, and health foods for the whole family including pets. 
You can promote Puritan's Pride with their affiliate program on Commission Junction and earn a commission of up to 24% on any purchases made by your online audience.
With an average online order value of $90, you can quickly generate a healthy revenue stream by creating targeted links from amongst the 5000 product lines they carry.
They have a lot of packages and multi-bottle deals which are great for sharing with health-conscious readers. 
Puritan's Pride will keep you updated with marketing materials and product updates in a weekly newsletter and provide dedicated support. 
---
4. Berkey Water Filter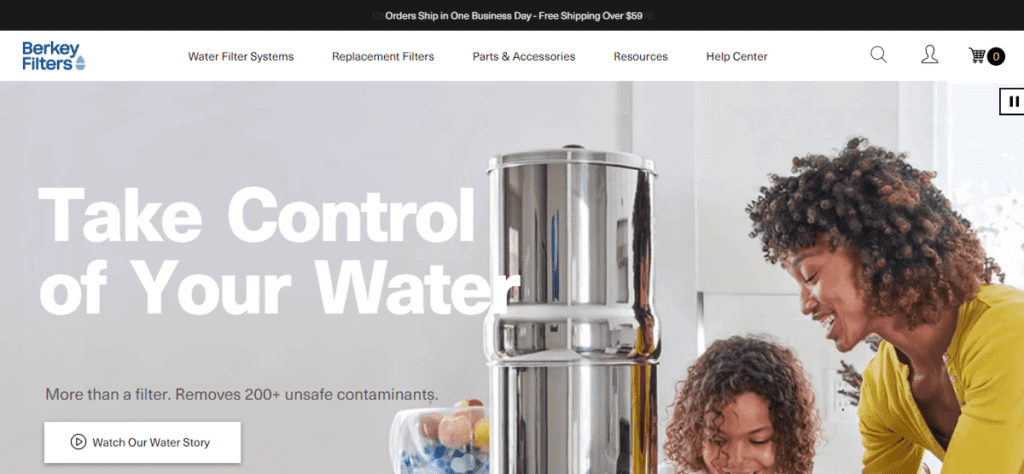 Berkey is internationally renowned for its water filters that achieve exceptional purity. Where water contaminants are a concern, the Berkey filter can be used with confidence as it strips the water of microorganisms, chemicals, inorganic, organic and even radioactive substances. 
The Berkey filter came to prominence as part of the prepper movement but has been embraced by health and wellness enthusiasts who appreciated the high level of filtration the Berkey achieves. They have simple to use, performance water filtration for every price point, so it should be easy to recommend this product to a wide range of readers. 
There are two Berkey Affiliate programs, one for the UK and one for the US. At the time of writing the UK program is paused. Joining the Berkey Water Filter Affiliate Program is easy. It's a home-grown program that you can join by filling in the form at the link above. 
Berkeyfilters.com, the US site, will pay a 15% commission on all sales, the highest rate of the Berkey distributors. The minimum payout is $100, paid on the third Wednesday of each month. 
---
5. Custom Keto Diet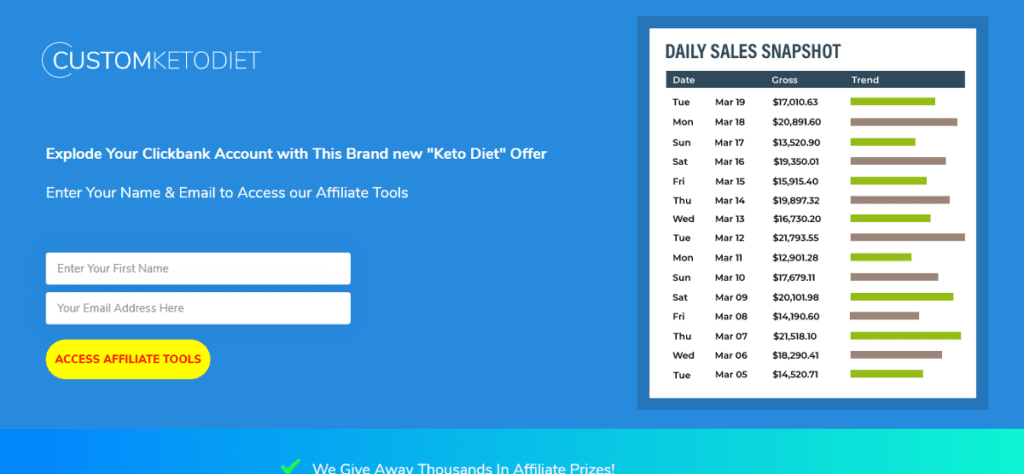 In recent years the keto diet has increased in popularity as a way to lose weight effectively and optimise metabolism. However, it is easy to get this diet wrong as it needs to be tailored to a person's body type and specific dietary needs.
The Custom Keto Diet aims to provide a solution by engineering personalized 8-week diet plans that are designed to kick-start weight loss, leading to a healthier lifestyle.
Their proprietary customized meal plans are designed to be followed so that delicious meals can be prepared for breakfast, lunch and dinner while shedding the pounds.
If Custom Keto Diet would resonate with your online audience, you can earn a massive 75% commission on their digital download plans as well as a further 40% on physical products in their online store.
You can start promoting Custom Keto Diet with Clickbank. Simply sign up for an account and apply to Custom Keto Diets, or follow the link above. 
---
6. Oasis Diffusers
Oasis Diffusers is a company that creates ingenious essential oil diffusers that you can install in your shower for an invigorating spa experience. 
These smart units integrate with your shower unit and when you fill them with your favorite essential oils, you can enjoy a relaxing and revitalizing mist throughout your shower. 
The Oasis Diffusers Affiliate program offers a simple 10% commission for all completed sales you refer to their site. They provide an invite link that you can share on your site or social media that will credit your affiliate account for any sales that occur.
This is a small company with an in-house managed program so it may be possible to reach out to them to negotiate a custom deal. Sign-up on their site at the link above. 
---
7. Grape Tree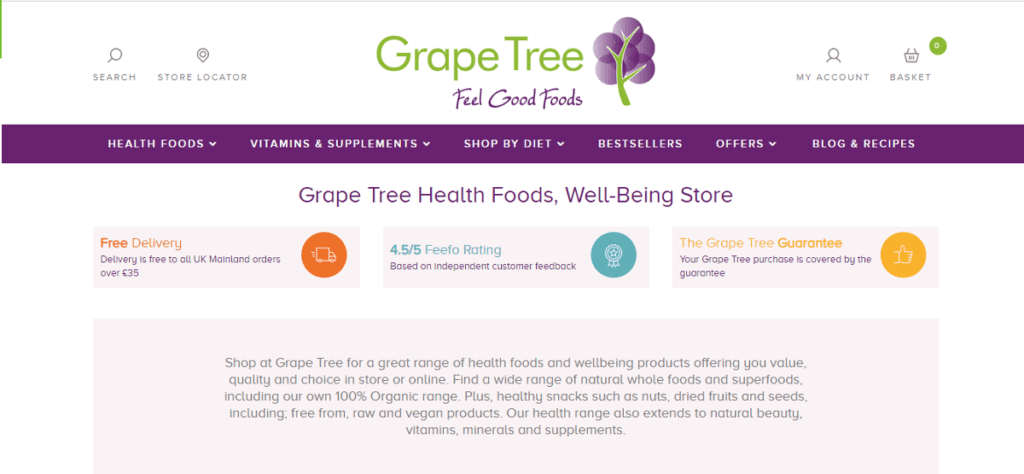 Diet is critical to maintaining a healthy lifestyle and the right balance of foods can boost wellness. Grape Tree is the UK destination for great value health foods including bulk quantities of nuts, dried fruits and grains. 
With over 120 stores across the UK Grape tree and its products will be recognizable to UK visitors to your site. They may already be shopping at Grape Tree stores for dried fruit, nuts or spices and could be interested in learning about their latest products. 
The Grape Tree Affiliate Program pays a 5% flat rate commission on all sales that you refer to their site, even if it is a repeat customer.
You have a vast product range to work with and with an average order value of £40 the sales commissions should add up quickly. Grape Tree will even help you out with a top-secret list of their 80 best selling-products and all the creative materials you need to make a splash!
---
8. Balance Of Nature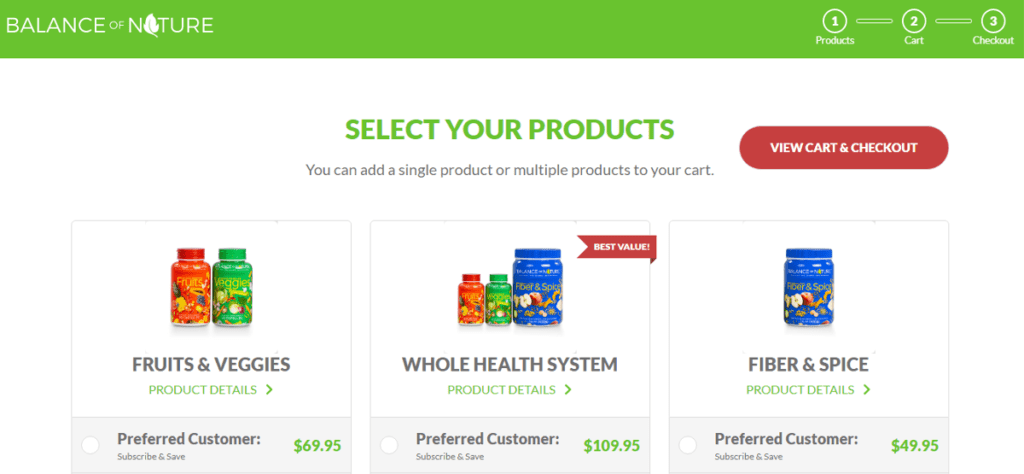 Balance of Nature is a wellness brand that specializes in producing whole food products and supplements to give nutritional and immune support. They are safe and natural for all ages and contain no chemicals, additives or synthetic agents. 
They have a large following of customers who rely on their 100% plant power supplements to give a health boost due to the quality and excellent reputation of this brand. 
Balance Of Nature welcomes applications to their affiliate program, which offers a healthy 15% commission on all sales you refer to their site with a 90-day cookie duration. With an average order value of $95, your commissions should add up nicely!
You can join the Balance of Nature Affiliate Program by signing up with ShareASale. 
---
9. Health IQ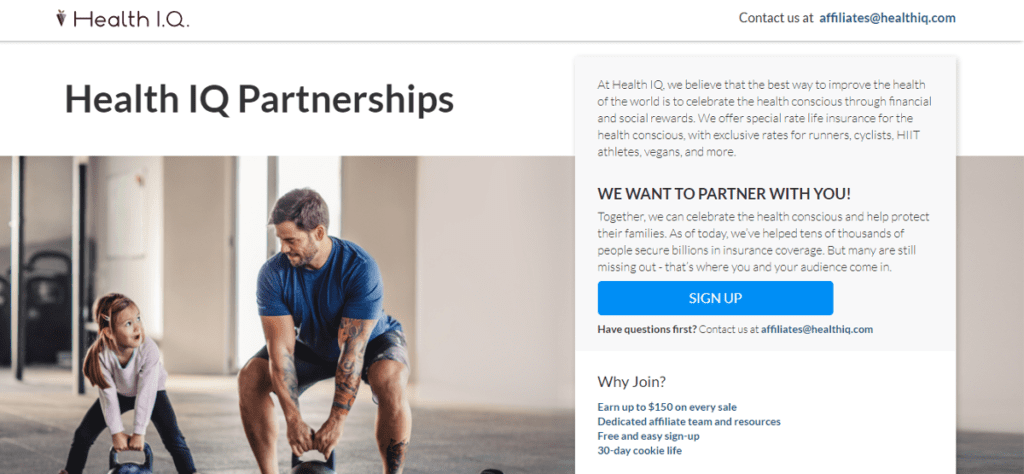 Health IQ takes a novel approach to provide competitive health insurance premiums for seniors, rewarding them with discounted premiums for their active pursuit of a healthy lifestyle. 
Health IQ is the brainchild of Manjal who turned his life around after having chest pains at age 37. He believes that people who work hard to have a healthy diet and stay fit should be rewarded with lower rates for their life, medical and car insurance.  
Participants in Health IQ complete validated questionnaires that demonstrate their commitment to healthy living. Health IQ works with insurance providers who recognize the lower demand of health-conscious people on their insurance policies. 
If this sounds like a great idea to you, you can work with Health IQ to refer like-minded people who want their efforts to stay healthy rewarded with cheaper health insurance. 
The Health IQ Affiliate Programme is extremely competitive with earnings of up to $150 for every sale. You can sign up with this affiliate program via Avantalink.
---
10. Boom Boom Naturals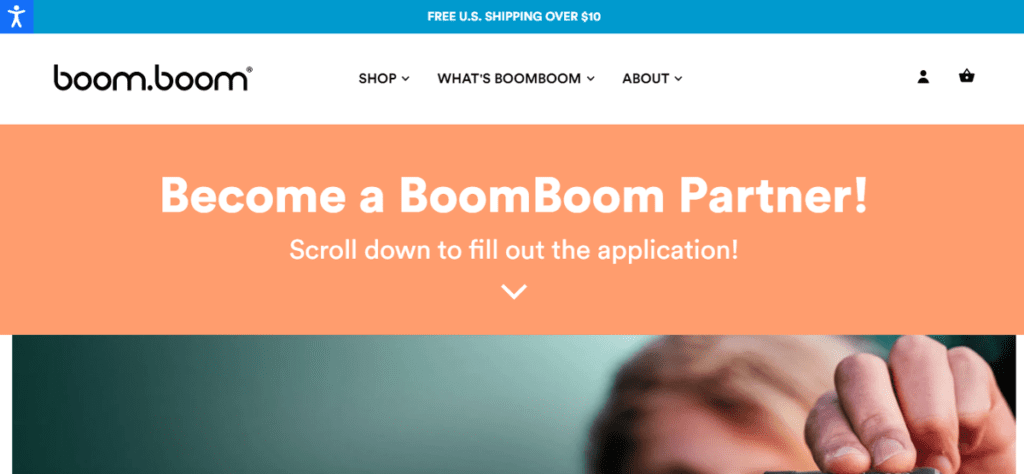 100% all-natural nasal sticks sound like a strange idea, but these essential-oil scented nasal sticks by Boom Boom Naturals are perfect for lifting your mood, improving your focus and helping you breathe easier. 
These nasal sticks are refreshing and feature zesty aromas like menthol, peppermint and citrus for a convenient lift to your day.
Why not share BoomBooms great range of essential oil-based nasal and aromatherapy products with your health and wellness readers.  You will earn a 3% commission on all sales you refer.  
---
11. MedExpress UK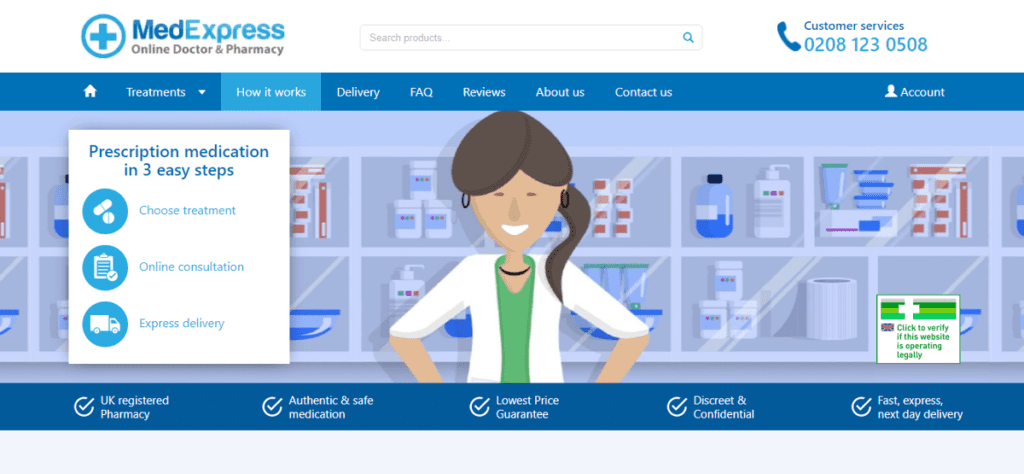 MedExpress provides a discrete and timely solution for procuring common prescription medications online. It is run by medical doctors and pharmacists who consult with all patients before prescribing and dispensing medication that is sent by post. 
They are an excellent solution for travel medications and provide a confidential service for more complex health conditions. 
The MedExpress Affiliate program is seeking to work with health bloggers who can refer potential customers to use their medical service. 
They pay a 10% commission on every purchase you refer. If this sounds like a company that resonates with your health and wellness content creation, you can sign up at Rakuten and search for MedExpress UK.
---
12. CPAP Supplies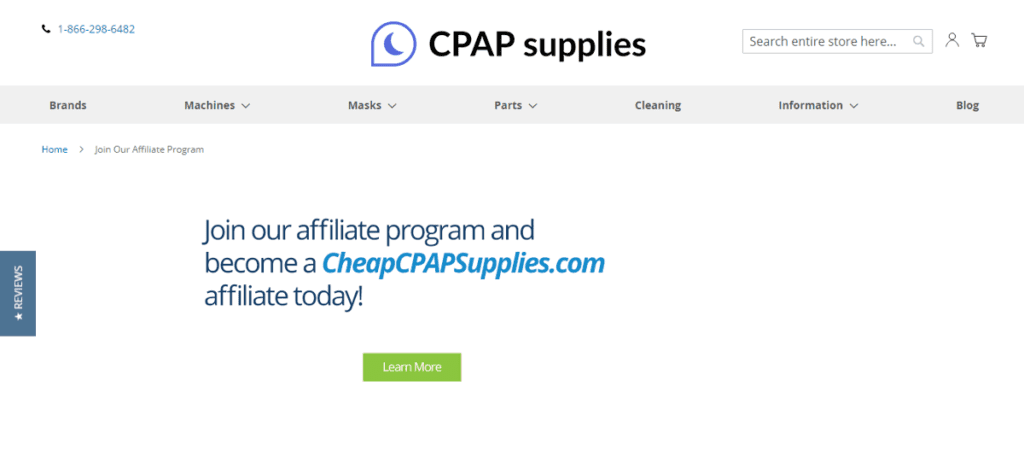 Obstructive Sleep Apnoea (OSA) is a condition that is increasing in prevalence globally, with over a billion individuals between the ages of 30 and 69 years being affected. Breathing support during sleeping using Continuous Positive Airway Pressure (CPAP), has transformed the quality of life for this debilitating condition, meaning that sufferers can manage their condition at home or on trips. 
CPAP Supplies is an online destination for CPAP equipment, accessories and consumables at competitive prices. Their affiliate program is the ideal partner for a niche website that deals with lifestyle or health issues that touch on OSA or CPAP. People will be searching for these products because they are often cheaper to purchase directly than with their health insurance.
Joining www.CPAPSupplies.com's affiliate program will earn you an 8% commission on all sales of CPAP equipment and supplies you refer to their site.
Simply sign up with Commission Junction to apply for this program.  There, you can create your affiliate links and obtain banners and other marketing materials to add to your health and wellness site.
---
13. Simply Supplements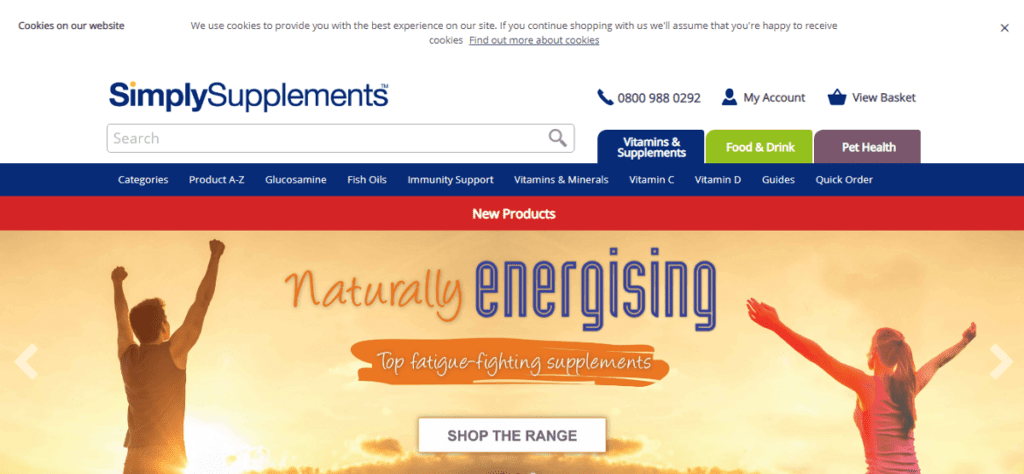 Simply Supplement is a respected UK online retailer of supplements for all ages and even pets. They carry hundreds of formulations of vitamins, minerals and other health supplements, with a high conversion rate (16%) in their online store.
Vitamins are a great product for affiliate marketing if you have health and wellness content that focuses on the benefits of certain vitamins and minerals. When you sign up to the Simply Supplements affiliate program you can promote any of their 2000 product lines with commission validation in as little as 24 hours!
Their affiliate program is hosted by Awin and pays out a 12% commission with a 30-day cookie. Once signed up you can create product links and banners to add to your content wherever works.
---
14. Weight Watchers 
Weight Watchers is an international brand that specializes in targeted and well-supported weight loss programs.
It is often the first port of call for people who have decided to shed the pounds as it is such a recognizable brand, so if you are interested in sharing advice on weight loss or perhaps writing a personal blog about your weight loss journey, this could become a high-converting affiliate program for you. 
The offer of remuneration is competitive, with Weight Watchers offering a base rate of $10 per sign up you refer to the US Weight Watchers website. The cookie duration is only 14 days.
To get started with the Weight Watchers Affiliate Program, you will need to sign up with Commission Junction and apply to join the Weight Watchers program. You can create affiliate links and download banners to add to your content.
All earned commission above $25 is paid out by Commission Junction every month. 
---
15. Fitbit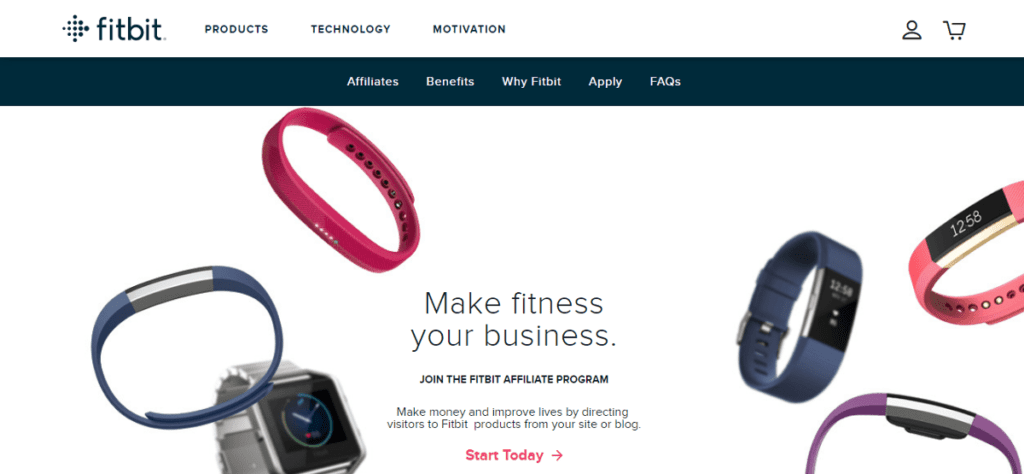 If your content creation is all about an active and healthy lifestyle, likely, both you and your audience are already familiar with the Fitbit brand. Fitbit leads the market for smart health and fitness devices, consistently topping the sales charts for its sector in Amazon.
Now you can work with Fitbit directly and bring their entire range of connected products to your online audience. Fitbit is a great brand because there are trackers for every price point as well as bands, smartwatches and accessories that match specific types of exercise and fitness goals.
Fitbit's innovative range can be promoted by affiliates who sign up with Commission Junction. They pay out a 3% commission which can rise according to sales volume. 
Commission Junction provides access to the Fitbit product inventory, allowing you to create affiliate links and banners. All earned commission is tracked with a monthly payout on balances above $50.  
---
16. Rocky Mountain Oils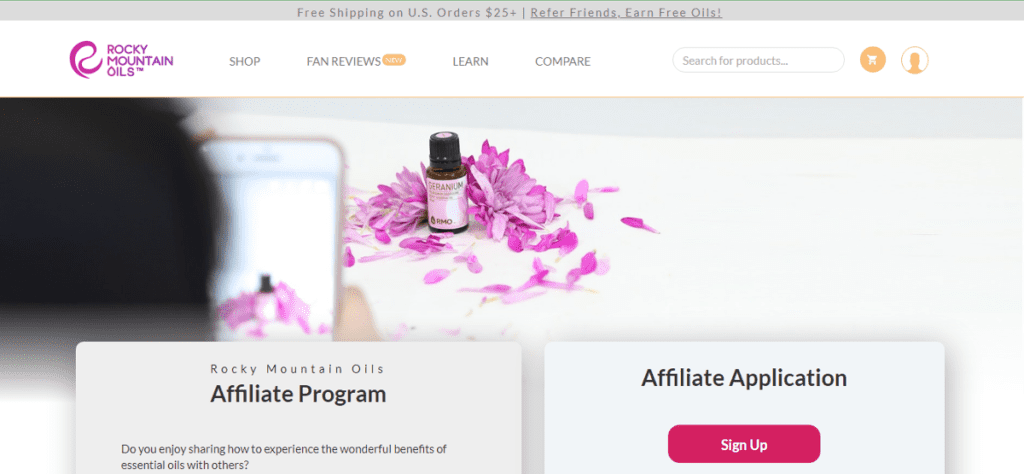 Essential oils are botanical concentrates that are obtained from flowers and plants by steam distillation. They have become increasingly recognized for their health benefits, which include the alleviation of symptoms of conditions like insomnia, low mood and arthritis
Rocky Mountain Oils is a well-known wellness brand that specializes in essential oils. They have an almost complete inventory of essential oils that you can promote to your health and wellness readers. 
You can include these oils in recipes for household remedies or recommend them for specific health issues. The Rocky Mountain Oils website is a great source of authoritative content that you can include in your blog or social media channel.
---
17. GNC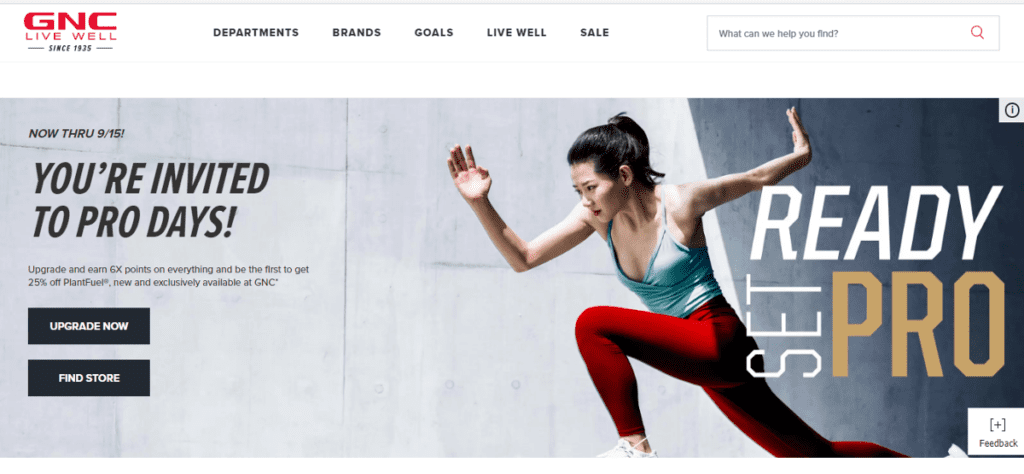 GNC is a well-known destination for quality nutrition products including vitamins, supplements, protein powders and bars.
This is a great health and wellness brand to work with because it is globally recognisable. This means that it is likely that your web visitors are already familiar with GNC and more likely to convert when you recommend specific products from them. 
The GNC Affiliate Program is delivered in conjunction with Commission Junction who provide affiliate links for the entire range of GNC product lines. They pay a commission of 3%, with a cookie duration of 7 days, meaning you will need to be strategic about referring traffic to generate sales. 
---
18. BRITA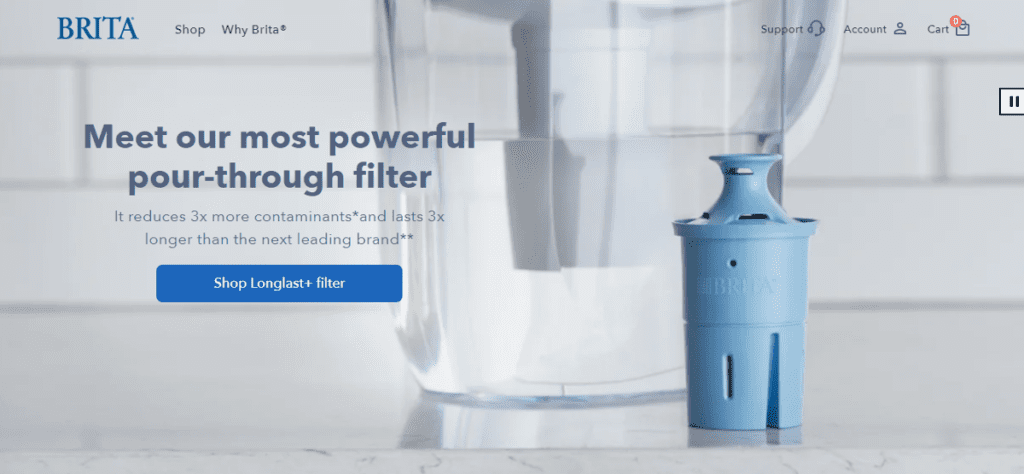 BRITA is a leading water filtration brand with its reliable integrated water filtration system in a range of jugs and water bottles.
It is effective at reducing chemical and heavy metals in tap water including chlorine copper and lead, meaning fresh clean water can be enjoyed on-demand. 
You can promote this popular brand to your online audience and earn a 10% commission on all sales you refer. The BRITA affiliate program will pay 10% on all sales referred to their site. It can be joined by signing up with Commission Factory.
---
19. HoMedics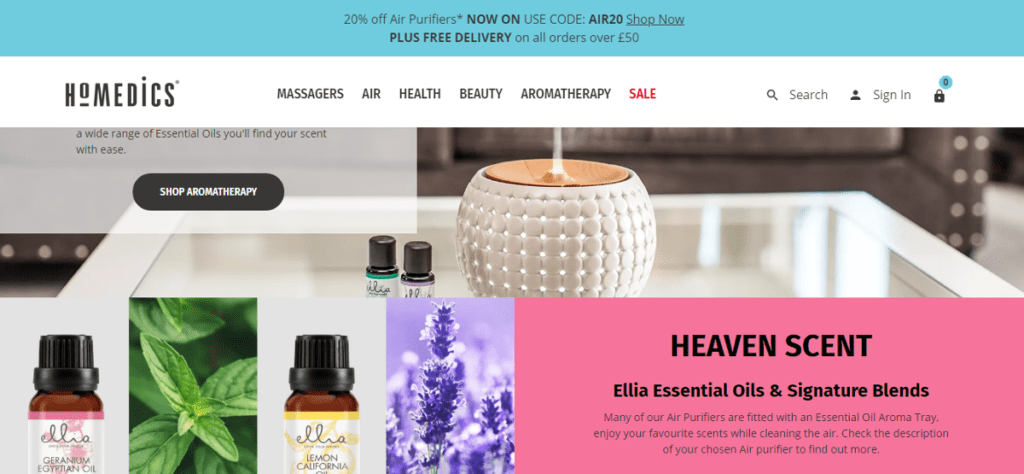 HoMedics is a world-leading brand for home massage and relaxation equipment often found in the leading department stores. Their product range includes many home massagers including chairs, cushions, foot spas and infra-red heated massagers. 
The HoMedics Affiliate program offers a 7% commission on sales you refer across their entire product range. This is a UK-based program and only UK HoMedics sales will qualify for commission. 
The program is delivered by Awin, who suppy affiliate links, marketing collateral and a 30-day tracking cookie for your commission. They also offer a sampling program which is great for creating product reviews. 
---
20. Invite Health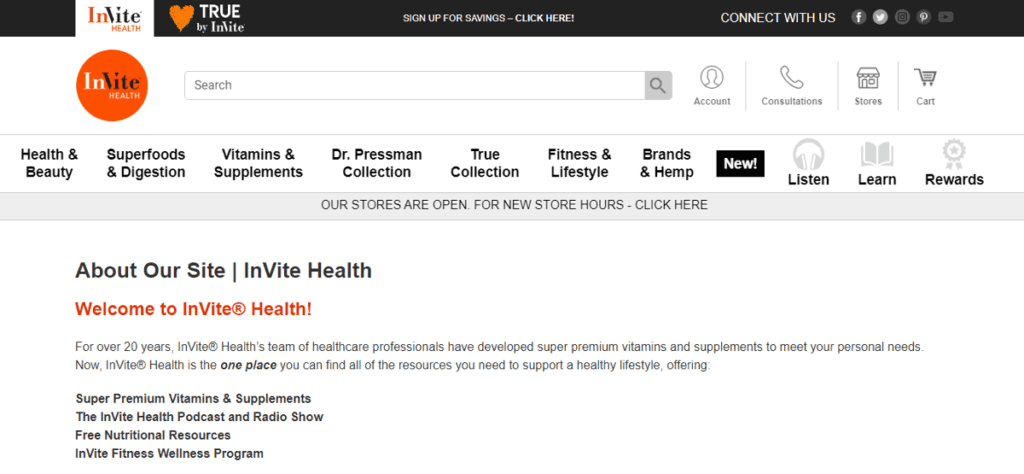 Invite Health is a health and wellness brand that has been created by physicians and other health professionals to provide health supplements, genetic health testing, and health-related content to help people live a healthy lifestyle.
They supply vitamins and supplements and wellness programs as well as a popular health podcast and syndicated radio show. 
You can join this competitive affiliate program which pays out a 10% commission on all sales you refer. They have lots of informative content and information that helps people find the products they need resulting in a high average order value and excellent conversion rates. 
The Invite Health Affiliate Program can be joined by signing up to Linkshare and applying for the Invite Health Affiliate Program.
---
Before you go!
If you're looking to start a new website then maybe you should consider an aged domain. No waiting for that 7-9 month sandbox before you see some results. Get fast results by using aged domains. I recommend ODYS which is where I purchase mine from.
What's the fastest way to monetize your blog? Display ads of course and you can't go far wrong with Ezoic. You can also join their program with a small and even brand new website. By using my link to their Access Now program you'll get quick access to high-paying display ads for your website. Start earning money today! Sign up here.
and finally…
All websites need one thing. Content, whether that be outsourced content like I get from BuySellText or AI software that will write it for you like Jarvis.AI. Currently, the best tool out there if you like AI software.
If you can't see the tool or resources you need here. Check out my resource page which is packed with helpful tools, software, and apps that can help you maximize your revenue and grow your website faster. Many of which are discounted if you click my affiliate link. See my resources page.