I have searched high and low across the world wide web for the best affiliate programs for beauty bloggers. My take on the best affiliate programs for beauty bloggers includes some of the world's leading beauty brands that you can promote, and your audience can buy, with real confidence.
These 15 programs are brought to you by big beauty companies which have outstanding online inventories and competitive rates of commission.
These best affiliate programs for beauty bloggers should provide opportunities for sales across a wide range of product types and price points, meaning most of your web visitors should be able to discover and buy from the beauty brands that interest them.
Perfect if you are a beauty blogger who increases their income or perhaps explores new niches.
Are you looking to refresh, renew and revitalize your beauty blog by forging new affiliate arrangements? If so, you have come to the right place!
Let's get into this!
15 Best affiliate programs for beauty bloggers
1. Kiehls.co.uk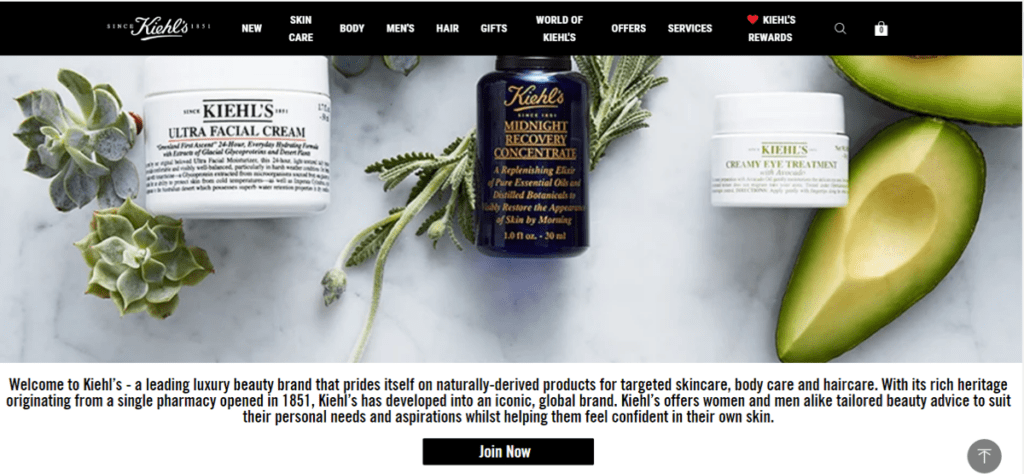 Kiehls is internationally renowned for high-quality targeted skin and beauty formulations that keep skin at its best. Their facial creams, concentrates and moisturizers are best-selling beauty products and the brand has a large following of both women and men who rely on this brand for skin confidence.
These are premium skincare products that get great results when matched properly to skin types, so if you are an experienced beauty blogger, introducing the Kiehls brand to your audience could prove to be very lucrative.
Kiehls have partnered with Awin for their affiliate program and offer between 5 and 8% commission for the sales you refer. Kiehls have a decent cookie length which is ideal if you will be promoting their products via social media and email as well as your website.
---
2. Blissworld.com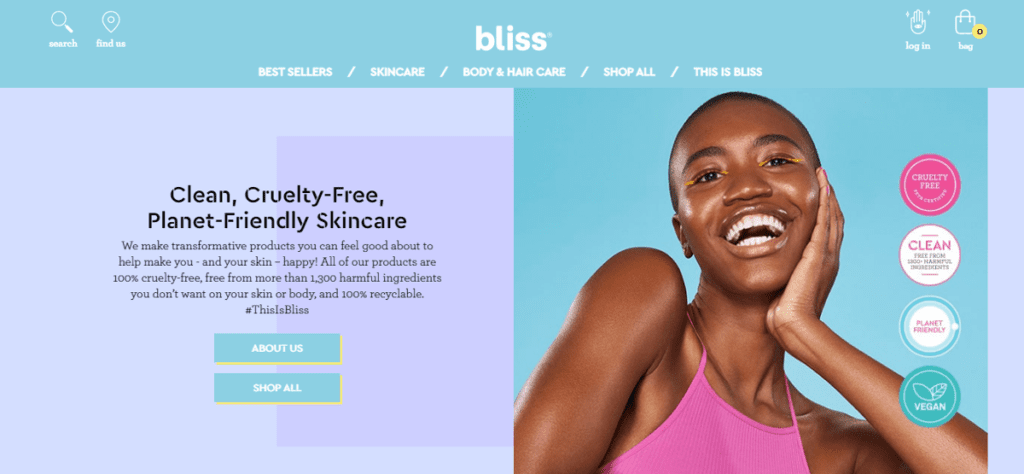 Bliss is a luxury beauty brand which all about being beautiful inside and out. This world-famous brand started off in 90s NYC and has since become a beauty staple for anyone who wants spa-quality skincare that is free from harmful ingredients and chemicals.
The Bliss skincare and beauty range include foaming cleansers, deep cleansing masks, and revitalising shower gels. Any readers of your beauty blog who are looking for beauty products that are clean and cruelty-free will definitely want to engage with this spa-powered skincare brand.
An 8% commission can lead to great revenue as these quality products are expensive consumables with a bar of soap costing $16!
The Bliss affiliate program is partnered with Linkshare, which is part of Rakuten. You will need to sign up with Rakuten to join the Bliss program.
Rakuten will help you generate affiliate links and track sales for you. Bliss provides a dedicated team to support its affiliate marketers and provide company updates and exclusive coupons.
The payment threshold is low, just $50 and payments are sent every three months by cheque or PayPal. 
---
3. L'Occitaine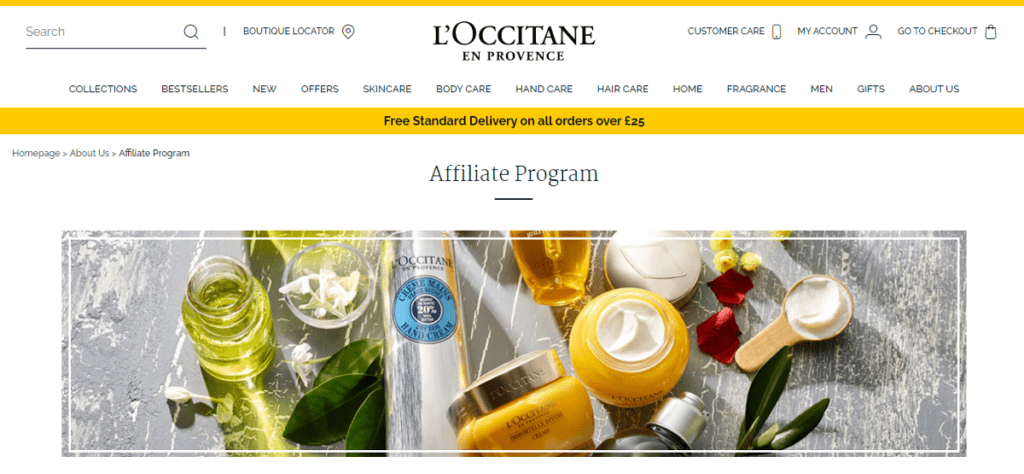 French beauty all the way from Provence is the preserve of stellar beauty brand L'Occitaine. Their beauty products are rich in botanicals and scientifically formulated to nourish and protect the skin.
Now you can bring this iconic brand to your audience with the official L'Occitaine affiliate program that offers up to 6% commission on the sales you refer.
As a beauty blogger, you will know just how much people connect with the big brands and L'Occitaine steps in to help by providing you exclusive affiliate offers, promotions, samples and even collaboration opportunities. 
The L'Occitaine program is run by Rakuten. All you need to do is sign up with Rakuten and then apply to  L'Occitaine via their site.
You will benefit from real-time reporting on your sales and access to the L'Occitaine product feed to make your links. Additional support is supplied by a dedicated account manager and a regular newsletter for affiliates. 
---
4. Jo Malone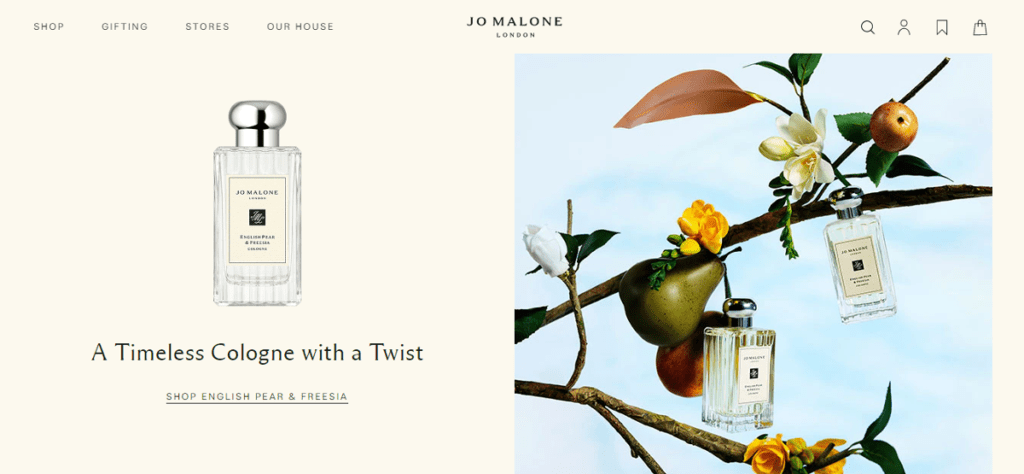 Jo Malone's scented candles, home and body fragrances are found in the most opulent households in the world. Their beautiful scents have a classic British style, which appeals to all ages, making it a great brand to share with fellow beauty enthusiasts.
The 5% commission may appear to be on the low side, but a single fragrance candle retails for over $200 dollars, meaning that you could gain significant earnings by working with this luxury brand.
The cookie period is short but the products are popular, especially during the Holiday season. You can join this program by signing up with Flex Offers.
Flex Offers has a payment threshold of $25, with payouts within 60 days of the monies being earned. 
---
5. Neal's Yard Remedies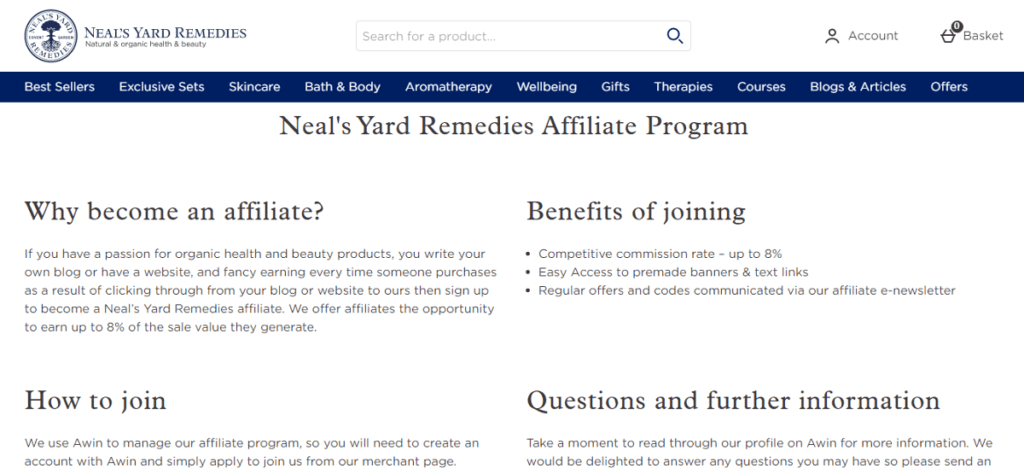 Neal's Yard is the perfect match for an online publisher who is passionate about organic health and beauty. Neal's Yard Remedies affiliates can earn an 8% commission on the sales that they refer to Neal's Yard in this competitive affiliate program that is administered by Awin.
Bloggers that apply to the Neal's Yard Remedies program can benefit from lots of marketing collateral including premade banners, and an affiliate newsletter with offers and voucher codes that can be added to your content.
Awin pays out all commission earned twice per month (on the 1st and 15th) by direct deposit.
---
6. Boots.com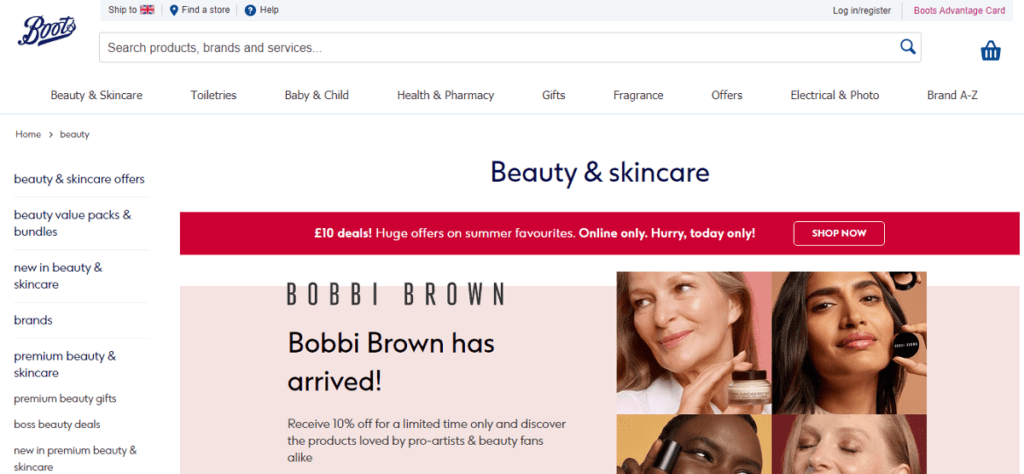 Boots is the home of British beauty with everything you need to feel good inside and out. Boots own beauty products consistently beat some of the biggest beauty brands in customer surveys and industry awards.
Boots.com is a great option for a beauty blog because its product inventory is so large with everything from premium brands to everyday essentials.
This means that the traffic you send to Boots is highly likely to convert into a sale of some kind. With this in mind, Boots have kept the commission rate quite low, but beauty products garner the highest commissions at 4%.
The Boots.com affiliate program is run by Awin who pays out all commission earned on the 1st and 15th of the month by direct deposit.
---
7. Eve Lom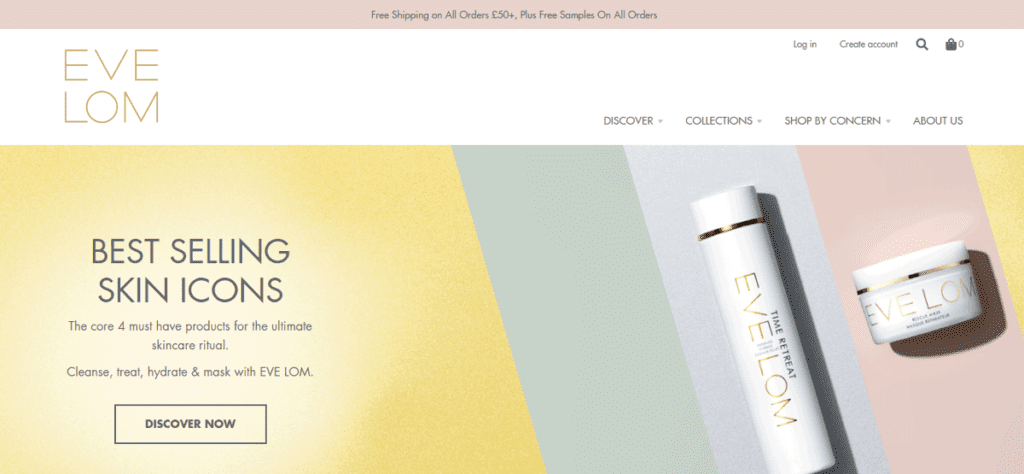 I have it on good authority that the Eve Lom cleanser is one of the world's most sought-after facial cleansers, with many beauty experts owning a treasured jar complete with the signature muslin cloth. 
Eve Lom is a classic beauty brand that will clean, treat, and hydrate the skin. The creams, masks, and cleansers are not only potent but pricey with a large jar of the original cleanser costing upwards of £160.
The 8% commission is therefore extremely generous and should provide a welcome boost to your online income.
You can join the Eve Lom affiliate program by signing up with Flex Offers who will administrate the program by providing links, cookies and paying out commissions.
---
8. The Body Shop USA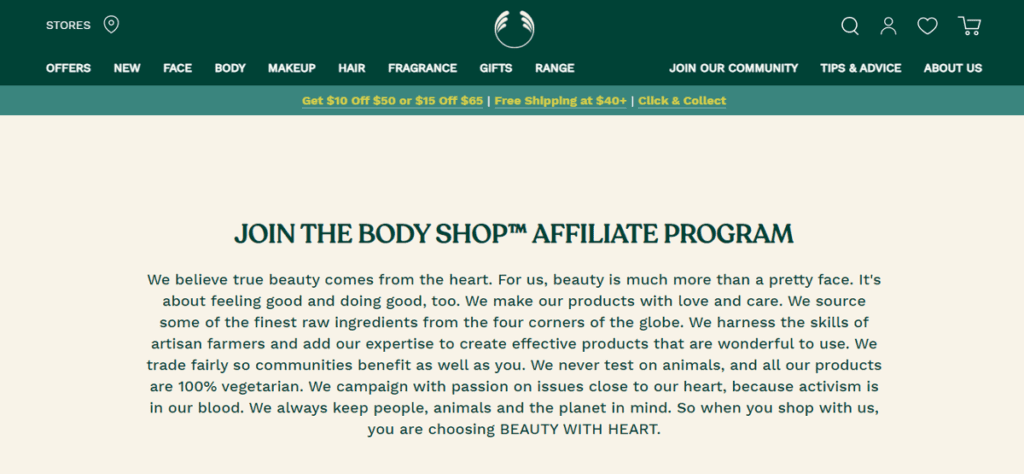 British beauty brand The Body Shop has become a global sensation and a 'must-visit for anyone who wants great skincare and beauty products featuring natural, fair-trade ingredients.
The Body Shop is an incredibly recognizable and popular brand with great product lines for all ages. It makes sense to include them as part of your portfolio of affiliate programs for your beauty blog.
This is a US-based affiliate program that will earn you a healthy 8% on US sales that you refer.
The program is run by Awin, but The Body Shop are on hand with a dedicated affiliates team who will keep you supplied with product updates, offers and landing pages to help you generate sales. 
---
9. Sephora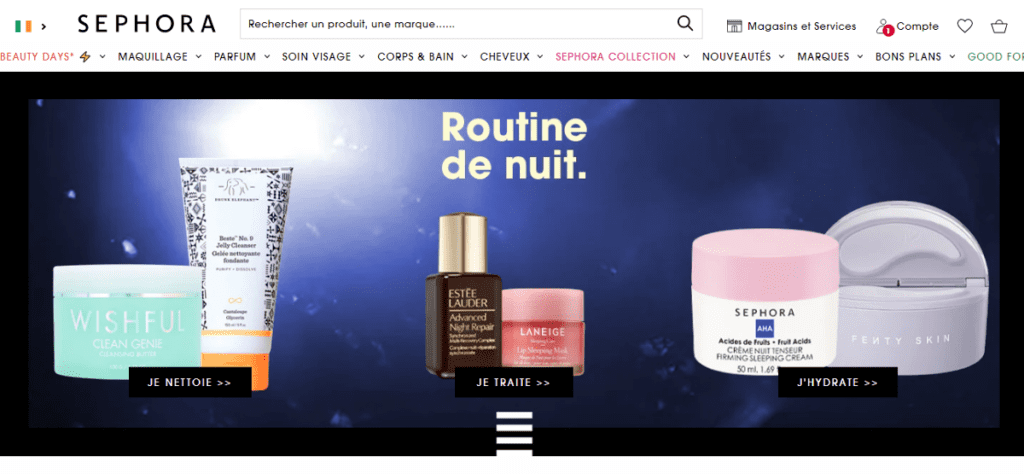 Sephora is a leading online and offline destination for the very best beauty products and brands. Aside from their own extensive ranges, you will find leading brands including Fenty, Clinique, and Smashbox, making it easy for you to find niche items to share with your audience.
The Sephora affiliate program is run via the Rakuten platform. The 6% commission is not the highest but the sheer numbers of products mean that you have plenty of opportunities to have your referred users buy something, even if it is not the product you promoted.
---
10. Benefit Cosmetics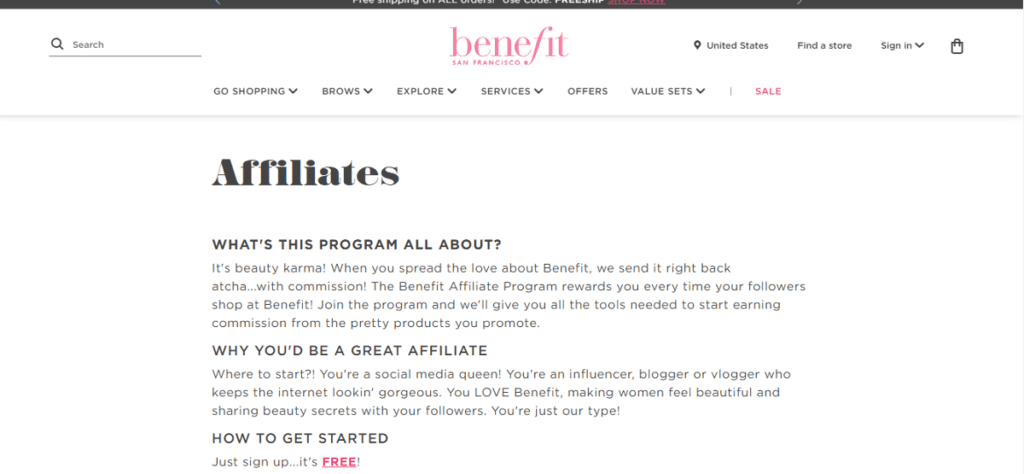 San Francisco-based Benefit cosmetics are well known for their laid-back and easy-going approach to beauty which has earned them a cult following across the world.
They have an extremely strong following for their brow products, which they are currently marketing heavily. 
Benefit are keen to work with motivated beauty bloggers who will partner them in promoting their cosmetics range. Their affiliate program with Awin offers a 6% commission on sales referred via their UK website.
They will equip you with loads of marketing collateral and free product samples for you to test and review. Goody bags to raffle for your website visitors will also help you keep your audience engagement high.
---
11. Elizabeth Arden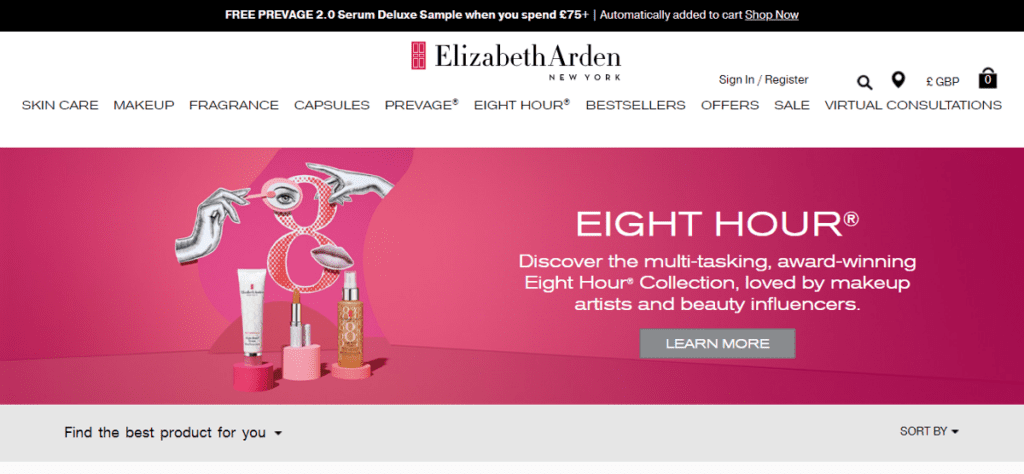 Elizabeth Arden is well-loved by ladies all over the world and the famous 'red door' design features on fragrances, lipsticks and beauty including its best-selling Eight Hour Cream.
The company, which is now over a hundred years old, has offered affiliate programs with various partners for the last decade and now you can get involved by applying to work with this historic brand via CJ Affiliate.
The generous 8% commission will go a long way with these premium products including classics that your readers may return to again and again.
You can create your custom affiliate links to products in the Elizabeth Arden range and track your sales on the CJ Affiliate platform. CJ Affiliate payout via direct deposit, cheque or Payoneer every 20 days with a minimum payment threshold of $50 for direct deposit payments.
---
12. London International Cosmetics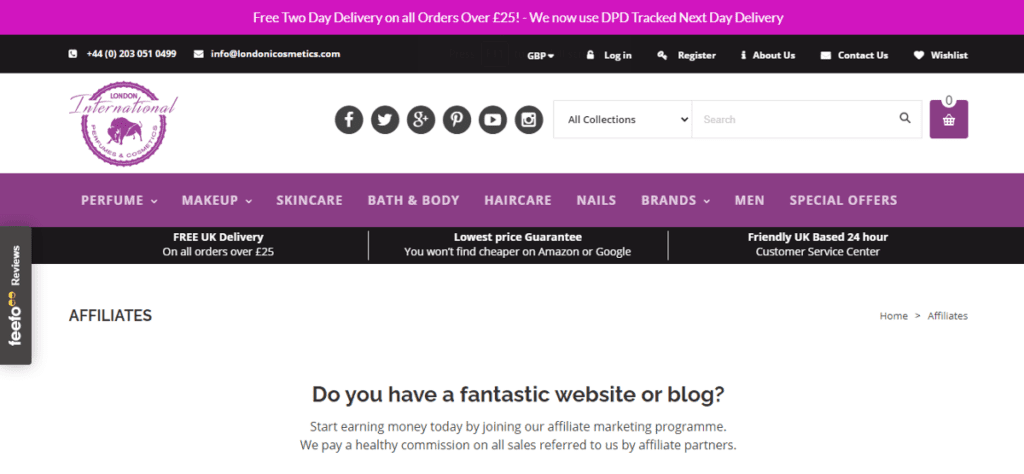 London International Cosmetics is the beauty industry's secret, with an absolutely massive product range that includes top brands like MAC and Clarins at incredibly competitive prices.
This is a great affiliate marketing program to get in on if you have a beauty website as they pay a whopping 11% commission on all sales you refer!
The 60-day cookie period is also very generous with London International Cosmetics providing you with loads of offers to encourage your website visitors to buy.
This is definitely a great site for anyone who loves beauty and the program is run in-house by the company meaning you will have all the support you need to earn well. Simply reach out to London International Cosmetics by email to get started. 
---
13. bareMinerals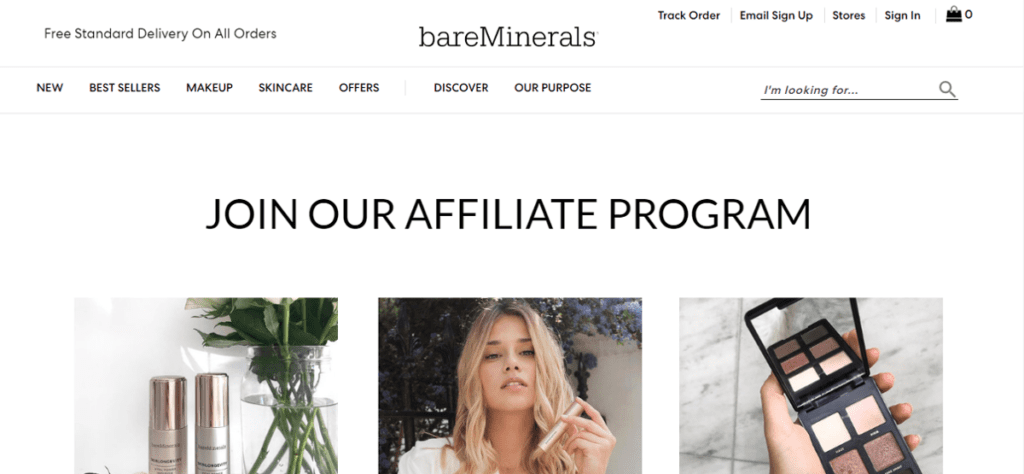 bareMinerals are a company that produces mineral-based foundation, makeup and other skincare products. They have been around for 25+ years and are veterans of affiliate marketing and direct selling programs.
The bareMinerals affiliate program offers a  welcome commission of 10% to new affiliates for the first three months, after which it drops to a 7% flat rate.
The cookie lifespan is a standard length of 30 days and the bareMinerals affiliate team will provide support, marketing materials and up-to-date feed with products and offers you can share with your audience. 
Their affiliate program is run by Rakuten, so all you need to do is sign up with Rakuten and search for bareMinerals. Once you are accepted you can go straight ahead and start creating and sharing links to the bareMinerals product range.
---
14. Rocky Mountain Oils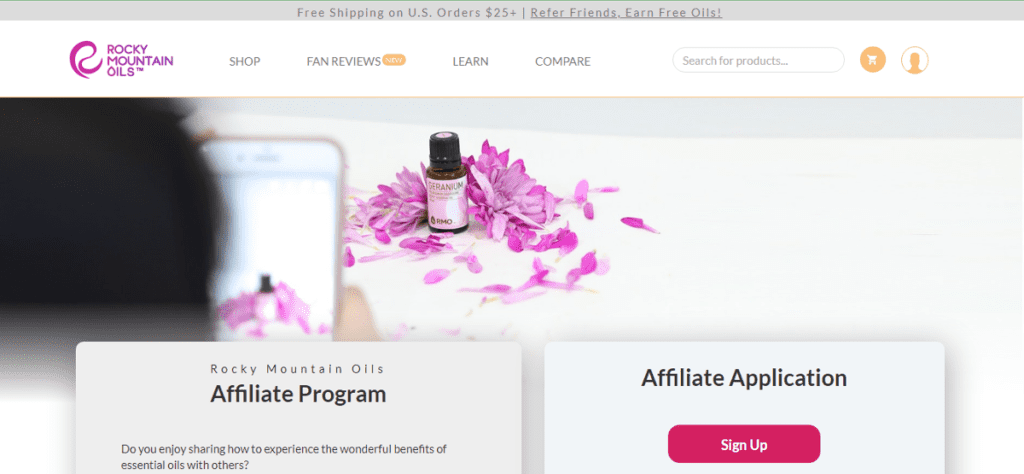 Rocky Mountain Oils is a market leader for high-quality essential oils and health and beauty products featuring all-natural ingredients. Their competitive affiliate program is ideal for a beauty blogger who is into natural skincare and beauty treatments.
You can promote their entire product range to readers who are natural beauty enthusiasts or have an interest in creating homemade skincare and remedies.
The commissions offered start at 9% with a 45-day cookie that provides every opportunity to generate sales. In addition, you can pass on to your readers a 20% discount on every order.
You can join the Rocky Mountain Oils Affiliate Team by clicking on the link above. 
---
15. Ulta Beauty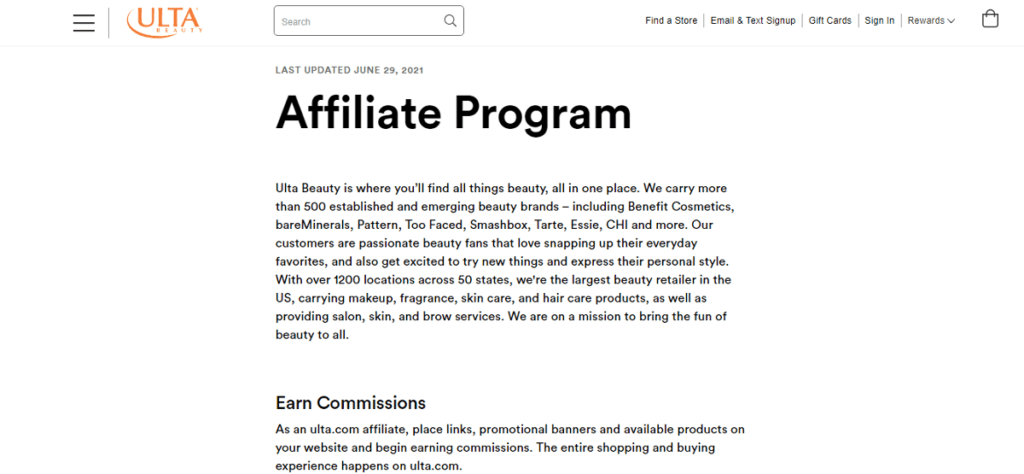 Ulta Beauty is the US home of big brand beauty products. This massive chain carries over 500 of the biggest and best beauty brands including Smashbox, Essie, and bareMinerals. They also do salon treatments and skin therapies in their 1200 US stores.
If your blog is read by US-based beauty fanatics, it is highly likely that they will be familiar with the Ulta brand. By joining the Ulta affiliate program you can earn a healthy flow of commission from sales you refer to the Ulta.com site.
Motivate your website visitors with free shipping offers, free gifts, coupon codes and BOGOF offers as well as special offers that are exclusive to affiliates. Join Ulta Beauty directly at their website.
---
Adding new affiliate programs to your portfolio is a great way of diversifying your income in this profitable niche.
Beauty is a growth industry reaching an all-time high of 511 billion US dollars in 2020 and continuing to grow by over 4% year on year.
Beauty is an evergreen vertical with not only consistent consumer demand and iconic brands, products and tools that never go out of style.
This means that producing quality informative content and partnering with classic beauty brands can lead to sustained passive income through referring sales. You can also use the best affiliate programs for beauty bloggers to increase the profitability of pages that you have created that are generating good traffic, but not so great revenue.
Beauty companies are desperate to get their products on your pages
Though beauty is a competitive niche for bloggers, you can be sure that it is even more competitive for beauty companies. This means that they will always be keen to speak to your audience.
The transition to online shopping has changed the way in which people interact with beauty brands. Without the opportunity to sample and test products in-store, consumers are reliant on descriptive information, authoritative advice and reviews.
Beauty companies have had to rapidly transition their methods of marketing to the online marketplace, where the trusted voice of the blogger has the upper hand.
Think outside of the box when it comes to forging affiliate agreements.
Many companies are open to exclusive arrangements or collaborations that command higher commissions. Don't be afraid to reach out and ask for a better arrangement.
Though you are a blogger, you are a businessperson and your priority is to secure the best revenue from the content you have invested in.
Before you go!
If you're looking to start a new website then maybe you should consider an aged domain. No waiting for that 7-9 month sandbox before you see some results. Get fast results by using aged domains. I recommend ODYS which is where I purchase mine from.
What's the fastest way to monetize your blog? Display ads of course and you can't go far wrong with Ezoic. You can also join their program with a small and even brand new website. By using my link to their Access Now program you'll get quick access to high-paying display ads for your website. Start earning money today! Sign up here.
and finally…
All websites need one thing. Content, whether that be outsourced content like I get from BuySellText or AI software that will write it for you like Jarvis.AI. Currently, the best tool out there if you like AI software.
If you can't see the tool or resources you need here. Check out my resource page which is packed with helpful tools, software, and apps that can help you maximize your revenue and grow your website faster. Many of which are discounted if you click my affiliate link. See my resources page.