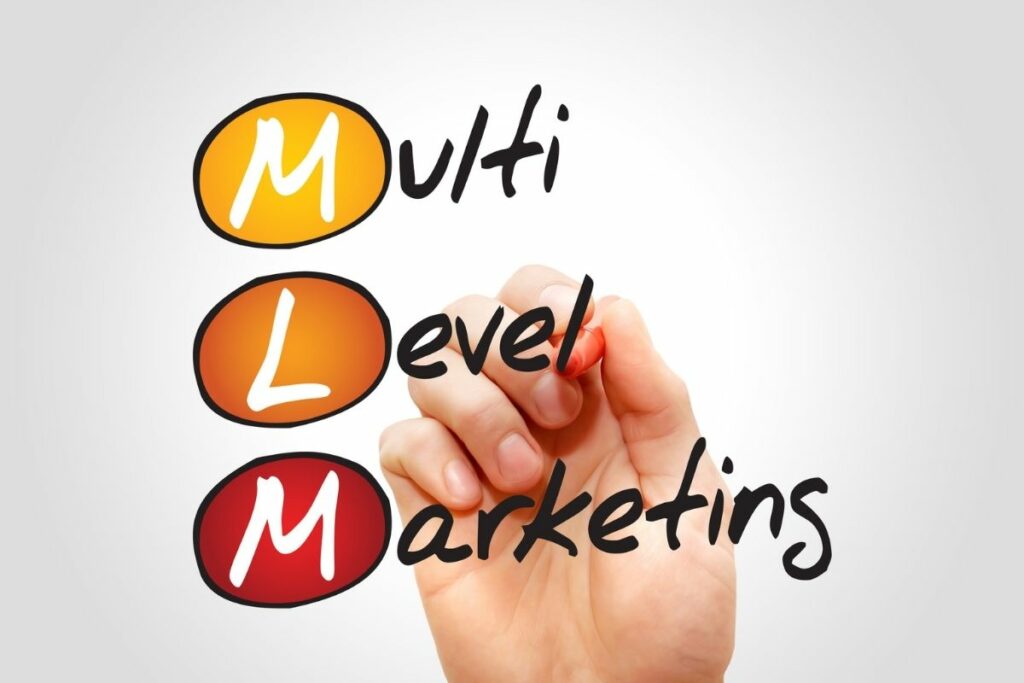 When you are looking to establish a side hustle or passive income stream the options for doing so can seem endless, and a little bit confusing.
It can be really hard to know where to sink your time and money in the hope of a decent return.
I get a lot of people reaching out to me online or on social media to ask if a particular scheme or programme is a viable option for providing the life-changing income you can enjoy with an online business.
In particular, people are desperate to know if affiliate marketing is the same as Multi-Level Marketing (MLM) and understand the differences and legitimacy of both types of business.
I thought I would wade in and help clear up the differences between affiliate marketing and MLM so you can see where the two stand and make your decisions on what is going to work for you.
So this article is going to be a quick and concise stand-off of affiliate marketing vs MLM with the key takeaways you need to identify each kind of venture and the advantages and disadvantages you need to know for both.
Ready? Let's get into this!
What is affiliate marketing?
Affiliate marketing is a type of online or digital marketing in which businesses pay a fee or commission to an affiliate marketer to generate sales or refer traffic to them from their (the affiliate marketers) website.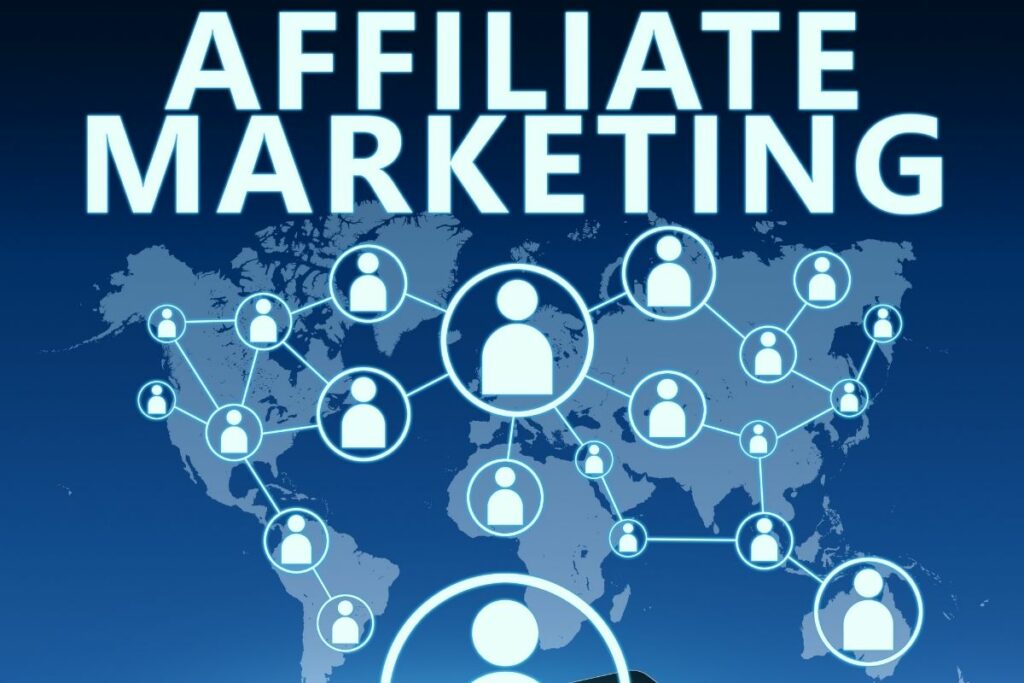 The type and nature of the affiliate's marketing agreement with the companies they promote can vary greatly with the company's commission per sale or referral.
As an affiliate marketer, you are promoting products and services as your primary activity, creating informative content that will help enquiring users evaluate them and potentially buy.
Affiliate markers have websites, social media, YouTube, and even email available to use for their marketing efforts and have to be adept digital marketers to maximize the reach and engagement of their content and therefore their profit.
The content created by affiliate marketers is crucially centered on a particular interest or niche that is relevant to the products and services they promote.
These marketers build expertise in providing the useful informative information that people search for when they want to buy a product.
This makes their content valuable to the companies who work with them.
And what is Multi-level marketing (MLM)?
Multi-level marketing is a sales scheme where unpaid participants are recruited to promote and sell a company's products and services. They also earn a commission on the sales they generate, usually from selling the company product to end-users as well as people they are encouraged to aggressively recruit into the business model.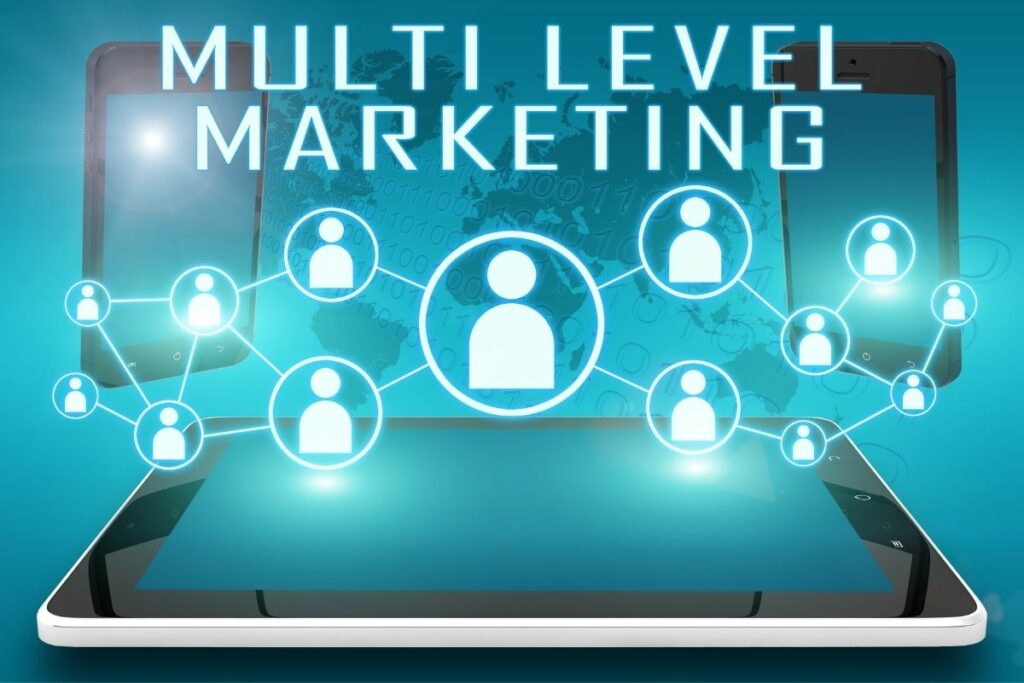 MLM sellers also earn a commission from the sales of their recruit which is described as passive income by some multi-level marketers.
The companies behind multi-level marketing are typically direct sales companies that create a pyramidal structure for downshifting their products quickly.
I stop short of describing these programmes as pyramid schemes, as some are longstanding and legitimate as I explain below.
Understanding the difference between affiliate marketing and MLM
You may think that affiliate marketing and MLM are similar types of online business and that you can choose either to make a significant profit.
However, despite both involving marketing and commissions, they could not be more different in motivations, the work required, and outcomes.
Let run on my take on what makes them different
1. Affiliate marketing vs MLM structure
Multi-level marketing is a programme provided by a single company that participants join to work for free and earn a profit share in the form of commissions from direct sales.
Most MLM schemes are turnkey packages where participants receive products to sell, sales training, marketing materials and a website for a membership fee.
Affiliate marketers are responsible for building their websites and undertaking content marketing campaigns within a specific niche to generate a specific online audience.
These marketers then apply to relevant affiliate programmes of a range of businesses to provide links that can earn them commissions if their site visitors click on them.
With affiliate marketing, everything is built by the affiliate marketer from the ground up.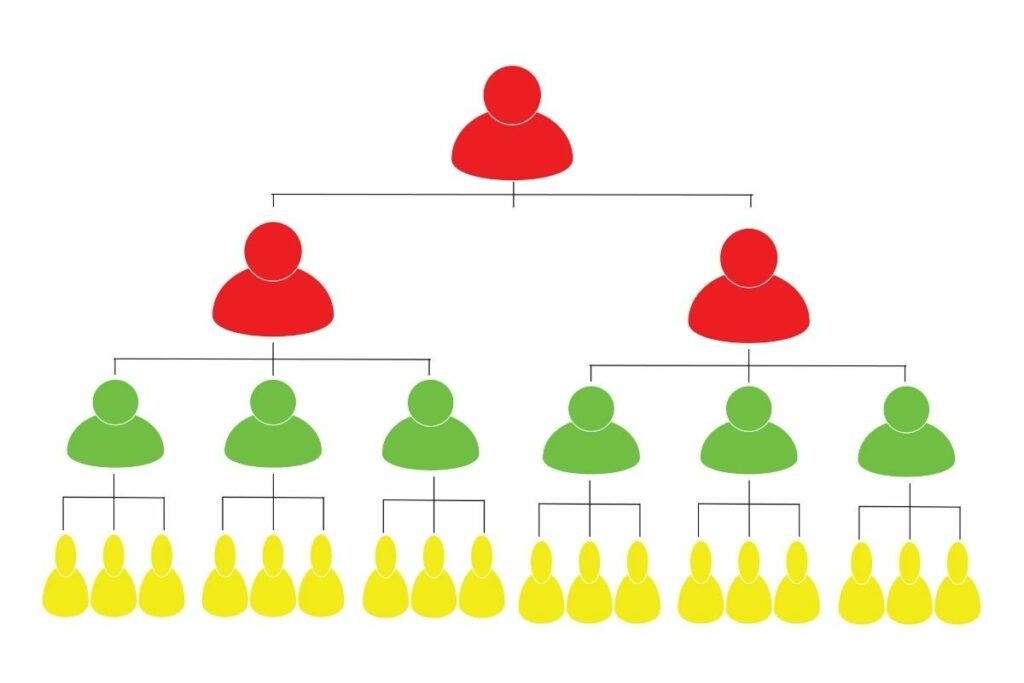 2. Affiliate marketing vs MLM ownership
MLM is often sold with the promise of business ownership, but in reality, the participants rarely own any of the marketing materials, stock, or their website, that may be hosted in a sub-domain of the company site.
Everything is contracted and able to be retrieved from participants if they walk away.
Affiliate marketing grants you sole ownership of the websites you build and host.
You are essentially an online publisher who earns revenue from the companies that you work with.
Ownership is important for me, all the intellectual property in my site is my own and at my disposal to sell if and when I want.
3. Affiliate marketing vs MLM tasks
MLM business owners are trained in online and offline direct selling through a crafted program of seminars, books and on the job training.
If the product is physical, they will have to hold stock and sell it directly or via e-commerce.
MLM companies often prescribe how the product is to be sold and prevent participants from selling in other, novel ways.
Affiliate marketers have less pressure to directly sell or conform to a prescribed way of operating their business. There is no offline, face-to-face selling, all business activity is carried out digitally.
As long as an affiliate marketer adheres to the terms and conditions of the programmes they join, they can do what they want.
Unlike MLM, they also are under no pressure to recruit new people to the programme and to meet specific sales targets
4. Affiliate marketing vs MLM choices
MLM is heavily controlled by the parent company, which will dictate how each participant's satellite business should be run.
Revenues only come from selling the product to customers and the people you recruit to join the scheme.
The arrangement may place restrictions on other business activities that can be operated at the same time as the MLM business.
The products are also specified, and even though the stock has been purchased you are still obligated to sell it for the price recommended by the company.
An affiliate marketing business has far more scope. Alongside the commission from promoting products on my blog, I can generate revenue through ads, work with multiple companies, or sell my products like the POPCORN web theme I've just released.
I am free to consistently build and innovate my businesses and take them in the direction I want.
Are MLM and affiliate marketing legit?
Many people have heard stories of people losing a lot of money through investing in MLM programmes.
But MLM is a legal and legitimate business model.
Though you can end up spending a lot of money on stock, training, admin fees as well as the regular overheads of rubbing a business, an MLM business is not necessarily a scam.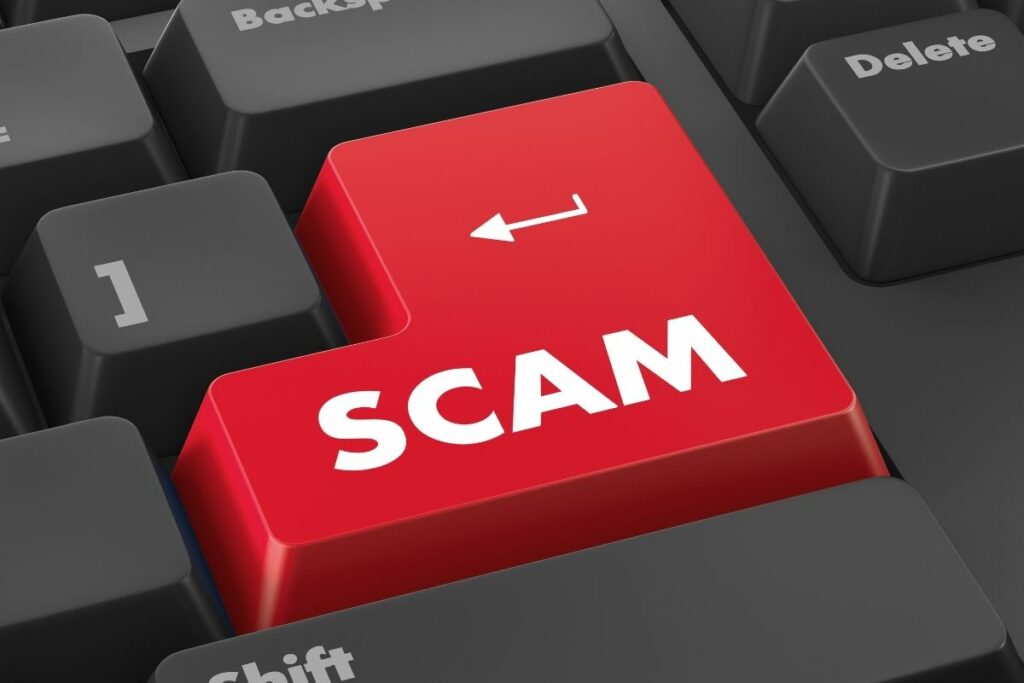 There are some reputable examples of MLM companies that have been trading for decades like Avon, Mary Kay, and Kleeneze.
These companies have well-structured programs that support participants to make a genuine profit.
However, within even legitimate companies there are horror stories of scams where someone within the hierarchy of the organization is siphoning off funds, leaving more junior members with nothing to show for their hard work.
Thankfully affiliate marketing has a good reputation and is largely scam-free.
And really with this business model, you are truly working for yourself.
With far more control over the business model, your way of working, and the products you promote, I think it is easier to develop a decent income stream without the pressure and obligations of conforming to a program.
Both affiliate marketing and MLM require you to be a self-starter to get your venture off the ground.
Without a lot of effort and personal sacrifice, you are unlikely to see much in the way of profit from either type of venture.
A quick run-through of what I think are the advantages and disadvantages of MLM vs Affiliate marketing
As this entire blog is about affiliate marketing we will focus on the pros and cons of MLM. You can learn all about the ups and downs of affiliate marketing on my YouTube channel:
Key advantages of MLM
MLM is a turnkey product: People are attracted to MLM because you can walk into a ready-made enterprise where you just get on with selling. Like a franchise, the company has provided the products, marketing collateral, and even the sales techniques for you to use. There isn't the heavy lifting or uncertainty of building from the ground up.
MLM programmes make you part of a community: There is a heavy social aspect to MLM which makes you feel as if you are on a shared journey with other business owners. Many companies have social events, conferences and even holidays given to members who sell well.
MLM gets you out and about: MLM is certainly considered by people who do not just want to be working online. Many MLM programmes involve selling door-to-door or hosting trunk sales where people can try out the products and buy or directly.
Direct sales provide instant transactions: There is no wait for ranking on search engines before you make sales and start to earn cash.
Need-to-know disadvantages of MLM
MLM is very rigid: if you like to experiment or innovate as you build your business you will find that it is not easy to try new things and the contracts with the MLM companies can be very restrictive.
Fees and commissions paid to senior members can decimate your profit: this means that you have to generate high volumes of product sales to see any profit.
You have to find new members: selling products is one thing, but selling the company to new entrants is an additional and sometimes unwelcome workload.
MLM is not passive income generating: apart from fees commissions earned from the sales of more junior members you are not establishing any sort of long-term passive income.
For me the freedom and ownership that comes with being an affiliate marketer are unrivalled.
Ownership is the number one advantage of being an affiliate marketer. It gives me the liberty to build the businesses I want and develop passive income streams from the published evergreen content I generate.
Yes, the early days were hard and lonely, but thankfully I am at the stage where my growth and direction is completely unrestricted.
Affiliate marketing is not for everyone but I have found that it helps you build strong business and marketing skills that you can use in so many ways.
And with no financial hurdles to getting started, you can simply go ahead and begin. 
Before you go!
If you're looking to start a new website then maybe you should consider an aged domain. No waiting for that 7-9 month sandbox before you see some results. Get fast results by using aged domains. I recommend ODYS which is where I purchase mine from.
What's the fastest way to monetize your blog? Display ads of course and you can't go far wrong with Ezoic. You can also join their program with a small and even brand new website. By using my link to their Access Now program you'll get quick access to high-paying display ads for your website. Start earning money today! Sign up here.
and finally…
All websites need one thing. Content, whether that be outsourced content like I get from BuySellText or AI software that will write it for you like Jarvis.AI. Currently, the best tool out there if you like AI software.
If you can't see the tool or resources you need here. Check out my resource page which is packed with helpful tools, software, and apps that can help you maximize your revenue and grow your website faster. Many of which are discounted if you click my affiliate link. See my resources page.